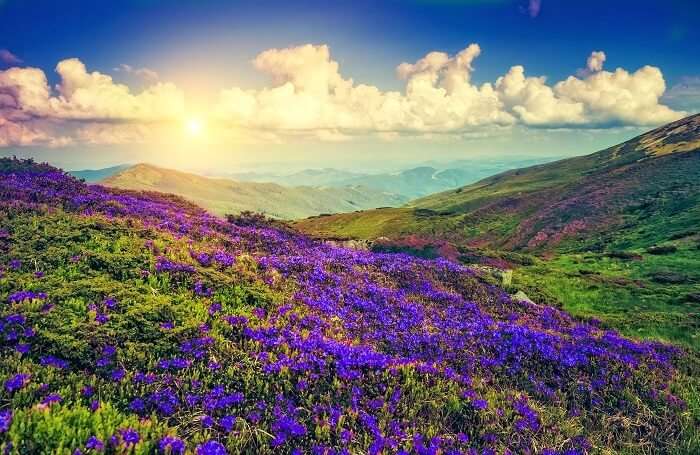 Kerala is a paradise on earth and there's no doubt about it. Be it its lush greenery or be it its serene backwaters, everything makes the state worth visiting throughout the year. But, what really makes it outshine the rest of the holiday destinations in India is its famous Neelakurinji flowering season that comes only once in 12 years and paints the town of Munnar blue. And luckily, the flower is going to bloom this year from July to October, which means it's the perfect time to take that long-awaited trip.
Neelakurinji, which is known as 'Strobilanthes Kunthiana' in its scientific parlance, is a purplish blue flower, which blooms and colors the hills of Munnar once in every 12 years. In Munnar, Neelakurinji flower season attracts a lot of tourists who come to witness the blue beauty of the hills. And since this year, around eight lakh people are being expected to visit the town during these four months for which the Kerala government is also planning elaborate arrangements.
With an expectation of so many tourists coming to Munnar in these four months, Pinarayi Vijayan, the Chief Minister of the state said that, "The government is getting ready to provide better facilities for tourists and also take adequate precautionary measures to protect the National Park".
The Eravikulam National Park is a major hotspot for witnessing the 40 rare varieties during the Neelakurinji flowering season, and is located 8 km away from the town of Munnar. And to protect the same and make this visit an exquisite experience for the travelers, the government plans to carry out strict measures to ban plastic bottles & bags, repair the roads, make provision of more sanitation facilities, and regulate the street vendors.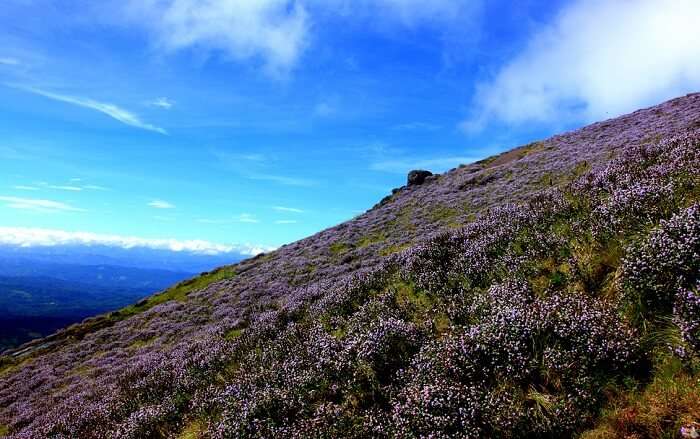 Suggested Read: 57 Best Places To Visit In Kerala For A Vacation To Remember In 2022!
Not just this, but the National Transportation Planning and Research Centre (NATPAC) is also entrusted with a study on the expected inflow of tourist vehicles during this period so that more buses can be deployed to transport the tourists to the national park. So, transport, accommodation, and sanitation are things you don't have to be concerned about at all.
July 2022 to October 2022 is undoubtedly the perfect time to witness Kerala in all its glory & capture Munnar in all shades of blue. So, if are planning your honeymoon or a romantic trip to Kerala during this time, don't forget to book the Munnar honeymoon package with Neelakurinji Festival because we're sure that it is one experience you surely wouldn't want to miss now!