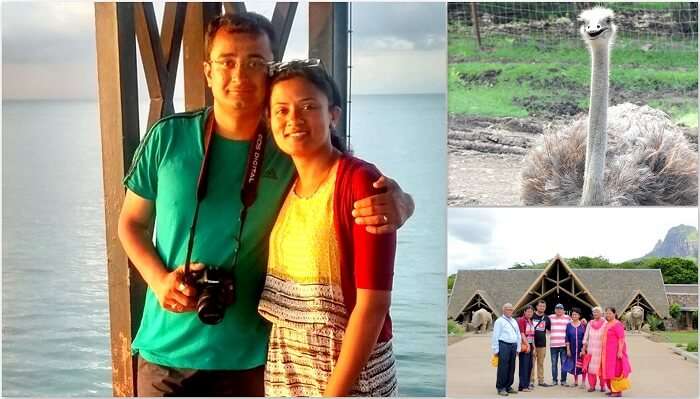 A hands-on experience of Mauritius to witness the calm blue seas, and the diverse flora and fauna booming on the island. Neha and her family went on a charming six day family trip to Mauritius. The trip cost them a total of INR 4,34,000 which included their flights, transfers accommodation, breakfast, cruise, and sightseeing.
My family and I wanted to see a destination that presented a mix of experiences. We wanted to see a city where we can shop, a beach destination that would let us enjoy watersports. Also, we wanted a break from our bustling city lives to relax in a serene and peaceful surrounding. Mauritius for us presented an opportunity for all this.
While searching for tour packages to Mauritius, I came across a TravelTriangle ad on Facebook, which eventually took me the website. I submitted a query on their website and soon, received a call from a TravelTriangle representative who explained the entire booking process to me.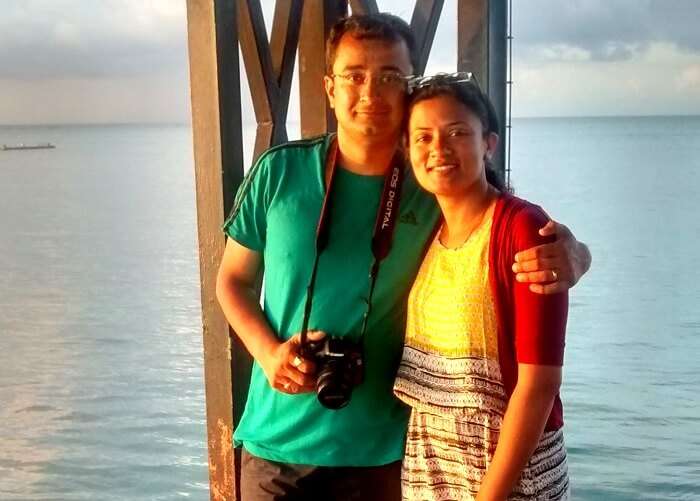 After understanding my requirements, I started receiving quotations from multiple agents at different prices. I finally selected the best package given to me by Verma Global Travel Services. The booking process went through pretty smoothly, and with that, we got ready for my first international trip after my marriage.
Day 1: Arriving and exploring Port Louis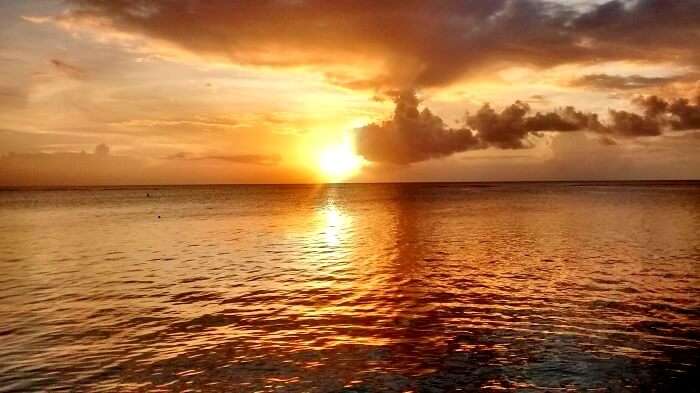 After landing into Mauritius in the morning, the cab driver was present to take us to the Hotel Le Grand Bleu. We checked into our rooms and got ready for sightseeing in Mauritius.
We began our tour with a visit to Le Caudan waterfront shopping mall & Port Louis city. Next up, we moved to the Citadel Fort and got an incredible bird's eye view of the city. We stayed around the waterfront area for the afternoon and did some shopping in the mall. Afterwards, we moved back to our hotel in the evening and rested for the night.
Day 2: South Island Tour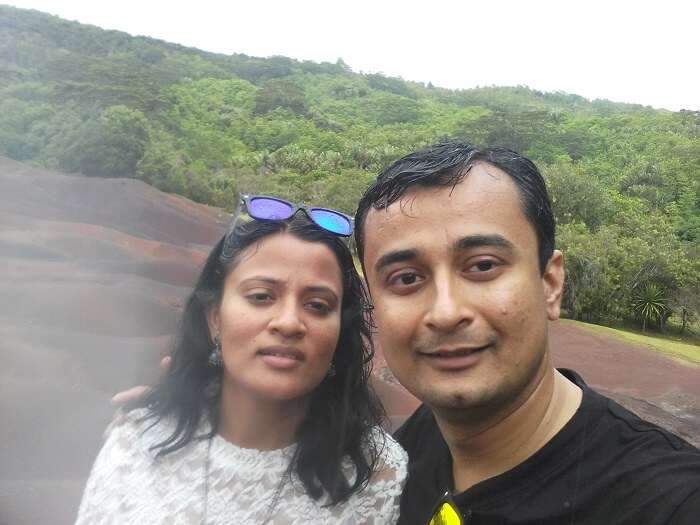 The next day, we were scheduled to cover the South Island. Post breakfast, the South Island tour began with a visit to the ship model factory, followed by seeing an extinct volcanic crater.
Post lunch, we paid a visit to the divine Shiv temple and colored Earth of Chamarel. It was a long and tiring tour that covered a lot of places which weren't very exciting or enticing. The guide ended the tour on a very refreshing note by visiting a waterfall near chamarel in the evening.
Later on, we arrived back at the hotel at 8 pm and called it a night.
Day 3: Ile Aux Cerf island tour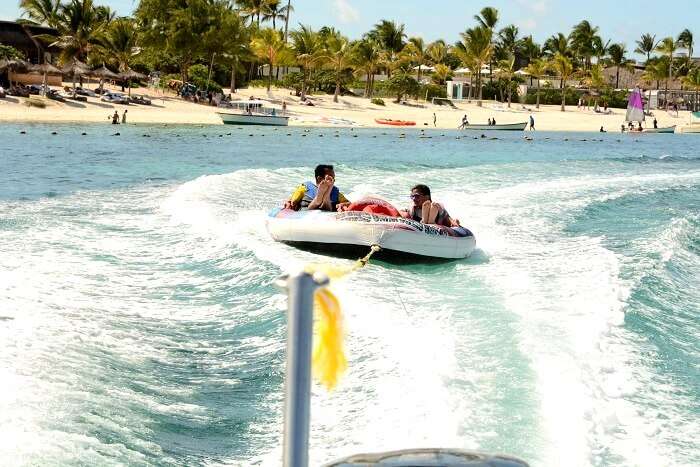 The third day began with a light breakfast and eventually a trip to Ile Aux Cerfs for watersports like parasailing, undersea walk, tube ride etc. The speed boat ride to the waterfall and Ile Aux Cerfs was particularly enjoyable.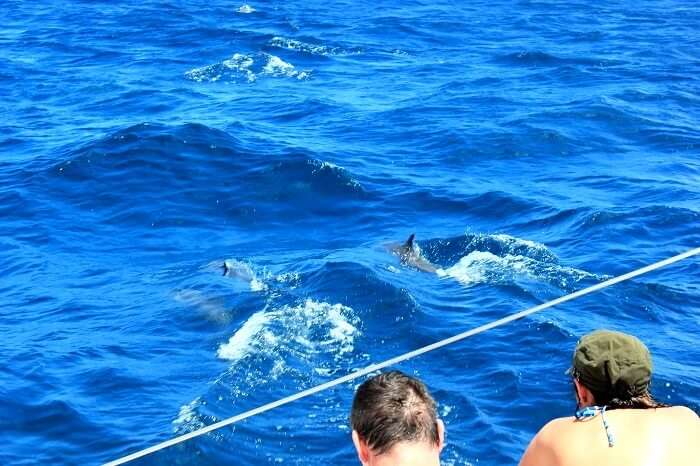 We carried our packed lunch from the hotel itself. Ile Aux Cerf was a beautiful island that was blessed with pristine white sands and clear blue water. It was a day well spent in the lap of tropical luxury and endless beauty.
The speedboat took us back to the main island in the evening. We returned to the hotel at 5 pm and rested for the night.
Day 4: Visiting scenic national parks in Mauritius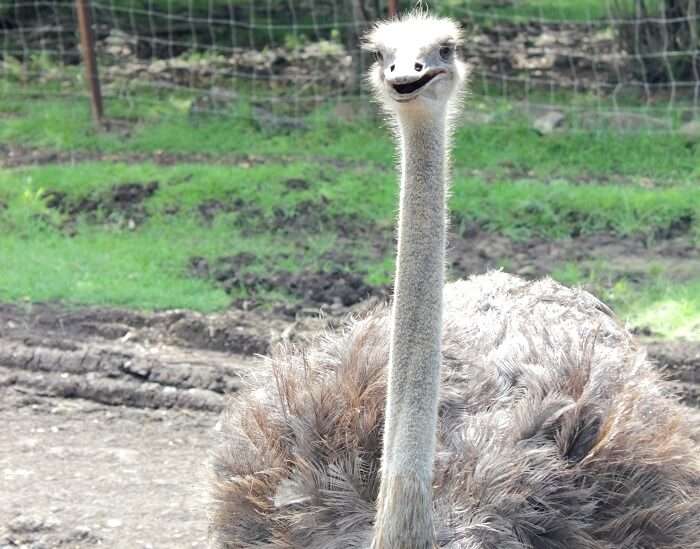 This day, we visited an incredible nature sanctuary in Mauritius called Casela National Park. Post breakfast, the driver was present to pick us up at 10 am for the visit.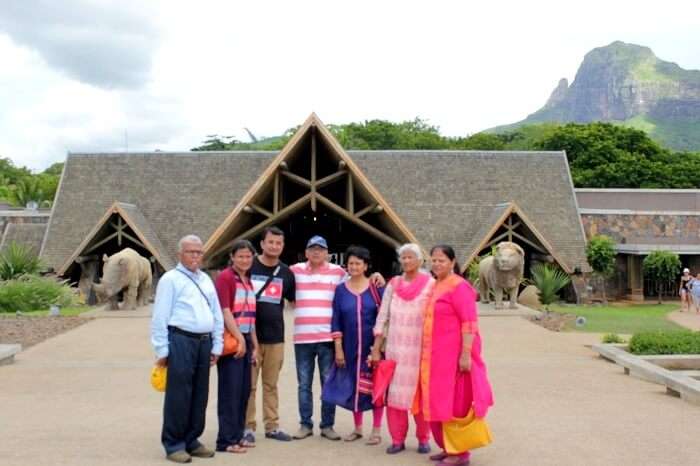 After arriving at Casela, we saw and interacted with various animals like lions, giraffes, and zebras. To top up our fantastic adventure, we also did some quad biking within the national park.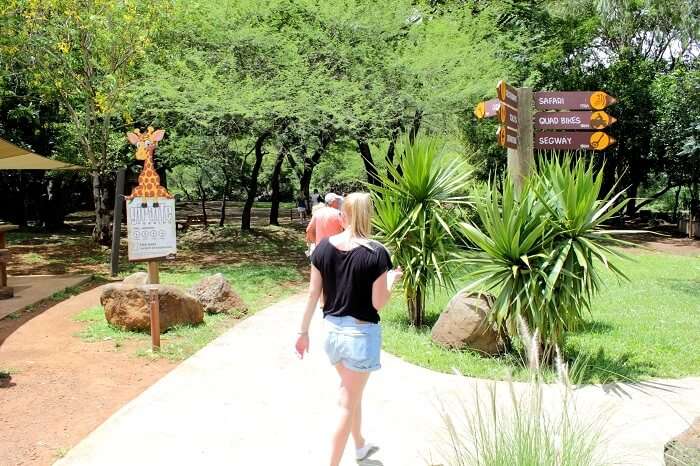 A really nice day spent seeing rare wildlife came to an end in Mauritius, as we headed back to the hotel at 5 pm to rest for the night.
Day 5: Leisure in paradise
After four days packed with sightseeing and adventure, a leisure day was a welcome sight . We strolled around Trou Aux biches area where our Hotel Le grand bleu was.
Later in the afternoon, ee witnessed a perfect sunset in the evening and relaxed on the beach side.
Day 6: Catamaran Cruise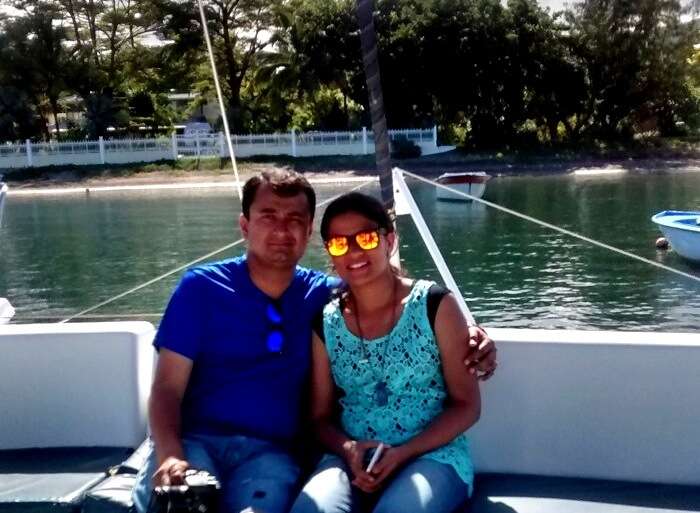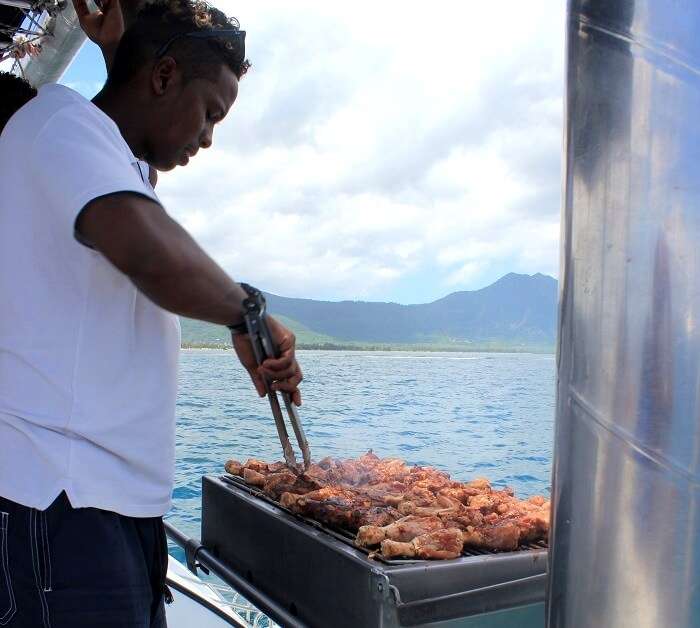 The final day of our trip was upon us. We checked out from the hotel at 7 am in the morning for a day long excursion to Catamaran cruise.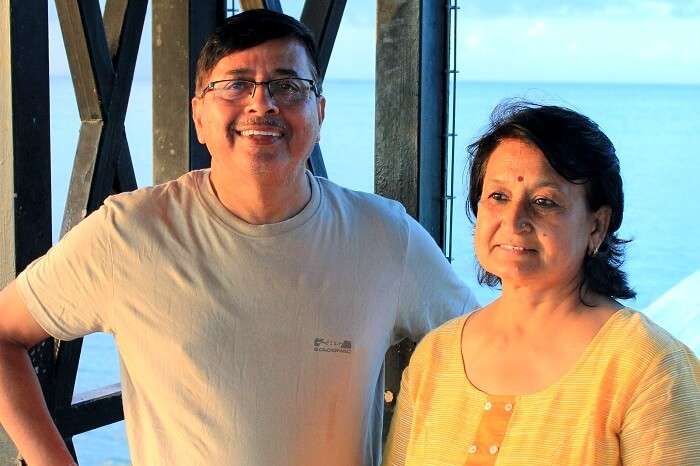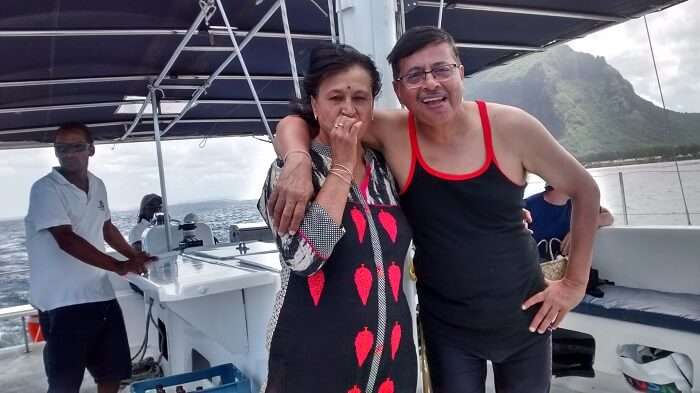 We enjoyed watching dolphins, island spotting and great food, prepared fresh on the cruise itself. My husband also took part in snorkeling. A perfect way to end our trip as we deboarded the catamaran Cruise and were transferred for our night flight back to India.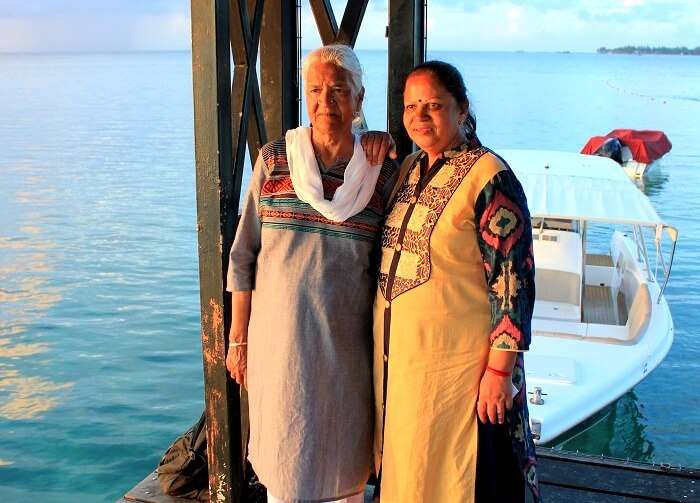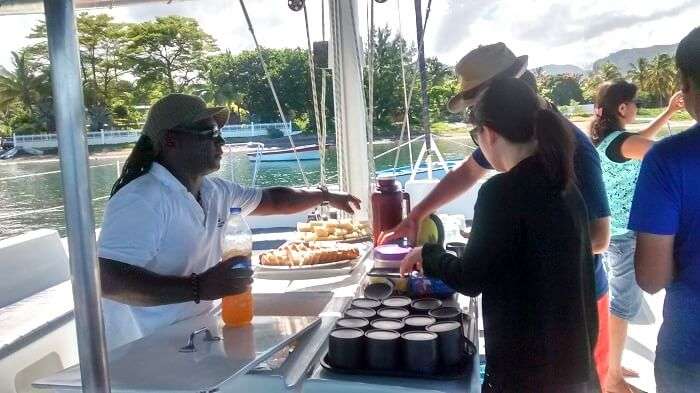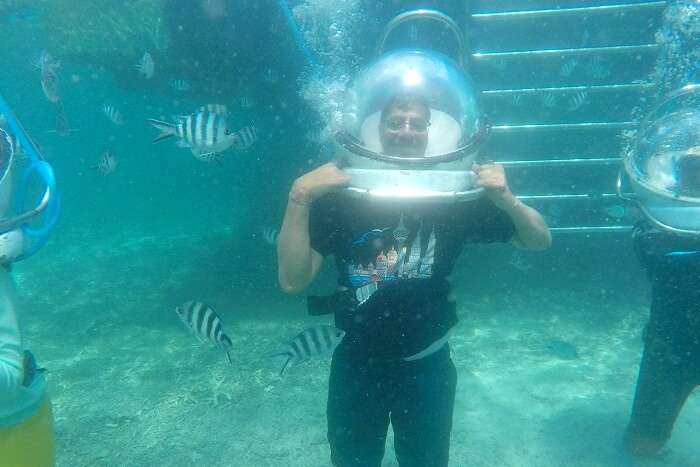 The final day of our family trip to Mauritius was almost symbolic of how perfect the vacation was. The dolphins gave us a nice send off and the sunset became a metaphor to the perfect ending. We stayed in an affordable hotel so that we could spend on adventure sport/activities. Also, we wanted a holiday of 6-7 days in a budget not exceeding 75K per person and accordingly, we were satisfied.
High points:
Catamaran cruise on the last day of our trip to Mauritius was incredible.
Ile Aux cerf island trip was made memorable with water sports like undersea walk, tube ride and parasailing.
Low points:
Tour guides could be more cooperative and explain better how the day for the tourists is planned. At some places, they allowed really little time, for e.g. just about 15 minutes to see the Citadel Fort, while they allowed the whole day for shopping in waterfront area.
Tips to travelers:
Carry a bottle of water at all times.
The sun hits down pretty hard in Mauritius. Don't forget to apply sunscreen and carry your umbrella, hats and sunglasses.
You too can witness an awesome family vacation like them! Simply book a Mauritius Family Package and let us help you!