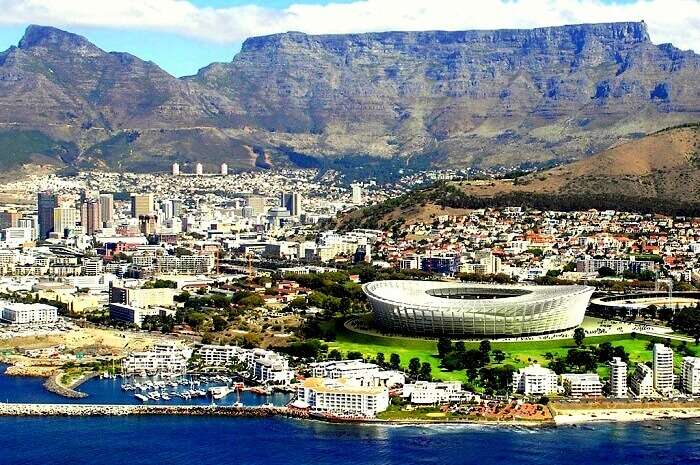 Be it the surreal beauty of South Africa or be it the challenges like Day Zero that it has faced, the country has always strived to stay on the map for its tourists. And ensuring the same, the South Africa Tourism is now aiming for some really big numbers this year. To put it down precisely, as per them, more than 1 lakh Indians are expected to visit South Africa in 2022.
The country is focusing on promoting various activities that will suit all ages and types of travelers as they seem to be more popular among Indian tourists. Alpa Jani, a spokesperson from South Africa Tourism mentioned to PTI that Indian tourists make up the eighth-largest group of travelers to South Africa, wherein the US, UK, and Germany are at the top three. Of this group, most of the Indians are those holidaying with families, couples on honeymoon, young millennials, and people coming for meetings, conventions, incentives and events (MICE).

Suggested Read: Indian Travelers Are Increasingly Holidaying At These 4 Gorgeous Beach Destinations
They also revealed that the business travelers made up around 16 percent of all the arrivals that came during the same period, whereas the leisure travelers and holidaymakers made up around 27 percent. What further came as a good news was the fact that the millennial traveler numbers have risen from just around 35 percent in the first three months of 2017 to 46 percent in the following three months.
In their study, they also drilled down to the regional level and highlighted how Mumbai, Delhi, Gujarat, Bangalore, and Bengal were amongst the major cities whose residents traveled to the country. In lieu of this, Jani also said that the reason tourism numbers from India have been encouraging is the overall challenge that the Indian Tourism Industry has been facing.
And while there aren't any direct flights to South Africa as of now, India still has a number of connecting flights that might help in making the former country meet its expected numbers smoothly this year.