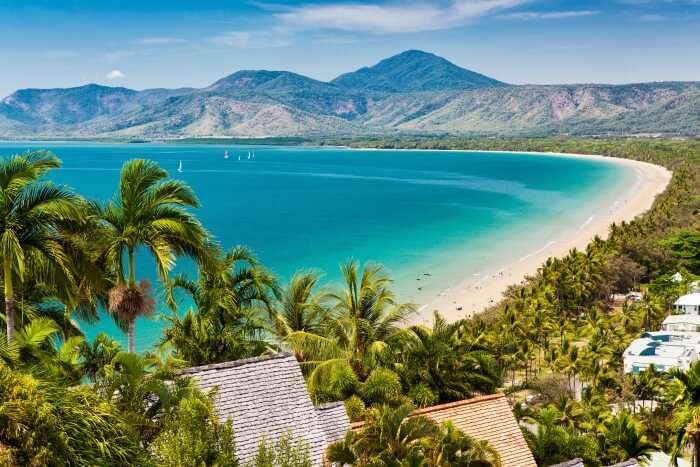 'Palmy', as it is fondly called by the locals, Palm Beach in Australia is one of the most happening suburbs of Sydney, lying in the region of the Northern Beaches. You would find the housing at Palm Beach to be ranging from small cottages to grand estates which are inhabited by some of the most influential and affluent people, who are also seen holidaying at the beach in the summers. The Palm Beach is neighboured by water bodies on three sides; Pittwater, which lies to the west, the Pacific Ocean to the east and the Broken Bay on the northern side.
About Palm Beach In Australia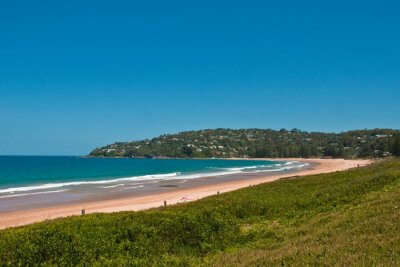 Palm Beach is one of the best suburbs in Sydney's northernmost sea-side point and the beach is characterized by turquoise blue waters, tall pine trees, and glittering white sands. When you visit Palm Beach, you will also see quite a few people having small picnics under the shade of the tall pine trees, in the company of family and friends. Every fourth Sunday, the Palm Beach Market is held where you can find lots of things that you can pick up, for loved ones back home. As if all this was not enough, the beach is also fenced with lots of happening restaurants, cafes, and hotels where you can head, after a long day of fun at the beach.
Must Read: Australia On A Budget: An Ultimate Guide For Enthusiastic Backpackers To Explore The Best Of The Country !
Best Time To Visit Palm Beach In Australia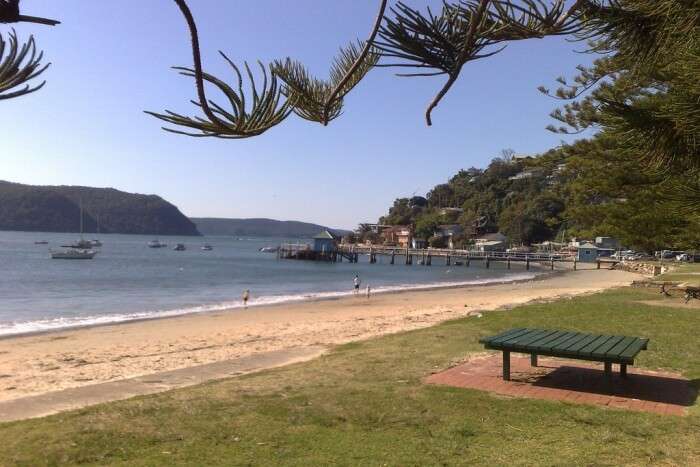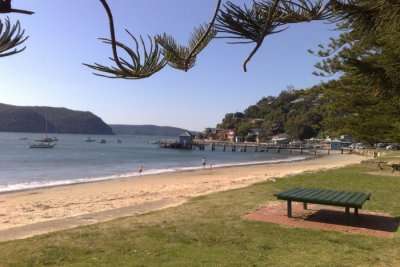 Palm Beach Australia weather is the best in the spring and summer. The spring months are from September to November while the summer months are from December to February. Sydney experiences winter from June to August, it gets quite chilly around these months so we suggest against going around this time.
This beach is one of the most frequented spots by the locals as well as tourists visiting Sydney and one of the main reasons for this is that the beach gives lots of opportunities to visitors to participate in water sports, take ferry rides and cruise through the waters.
Suggested Read: 9 Best Water Parks In Gold Coast Where You Can Have Ultimate Fun In The Australian Sun
Places To Visit At Palm Beach In Australia
Palm Beach gives you an amazing chance to participate in water sports. You can hire a paddle boat, a tinny or a kayak from Barrenjoey Boat Hire to Pittwater. Here are a few more things you can do:
1. Barrenjoey Lighthouse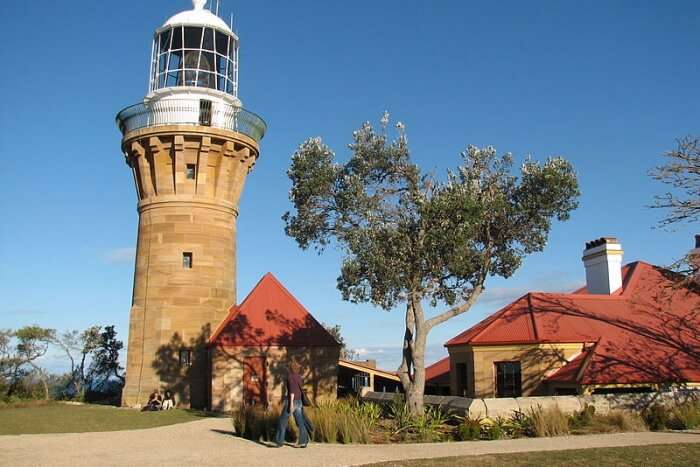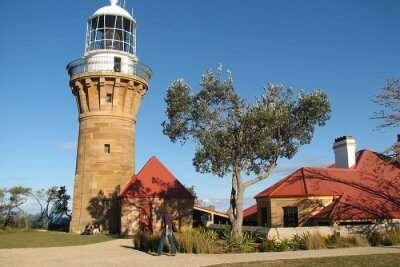 The Barrenjoey Lighthouse is one the best hiking trails in the Barrenjoey Headland located on the northernmost part of the Palm Beach. The two walking tracks that you can take are the smuggler's track (short track but tough) and the access track (longer track but relatively easier), both of these lead you to the top, that is, to the Barrenjoey Lighthouse which is perched on top of a hill, affording the best views of the ocean. When you visit the lighthouse and look across Pittwater to the west, you will also able to see the West Head Lookout, another place you can visit, if you have enough time. From the northernmost side of the Palm Beach Peninsula, you can also see a part of the Ku-ring-gai Chase National Park.
2. Boathouse Palm Beach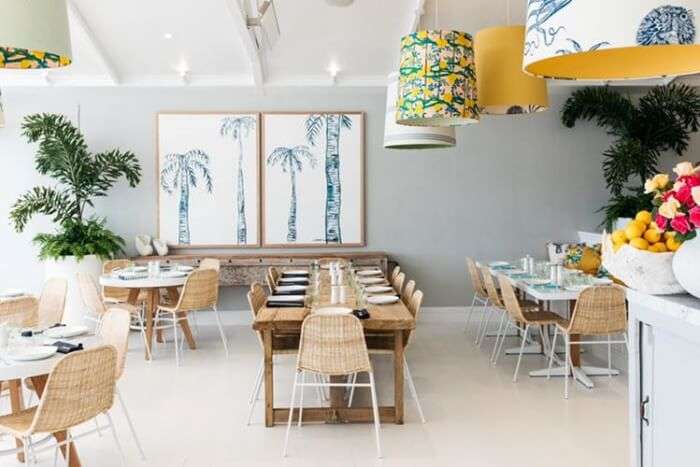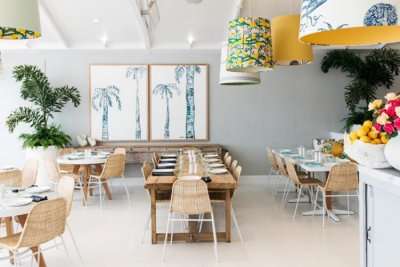 The Boathouse Palm Beach is one of the best Palm Beach (Sydney) restaurants. Perfectly located by the side of the beach, this restaurant is almost always bustling with locals who religiously drop in to savor the food and even with tourists who head here because of its stunning location. If you are tired of eating processed food and just want to tuck into something that is a little more healthy, this restaurant is your place! They have got some of the best green veggie bowls, fruit boards, and French croissants, making it the perfect place to kick start your day at the beach.
Suggested Read: 10 Romantic Places In Queensland One Must Visit To Rekindle The Love In Australia!
3. Ettalong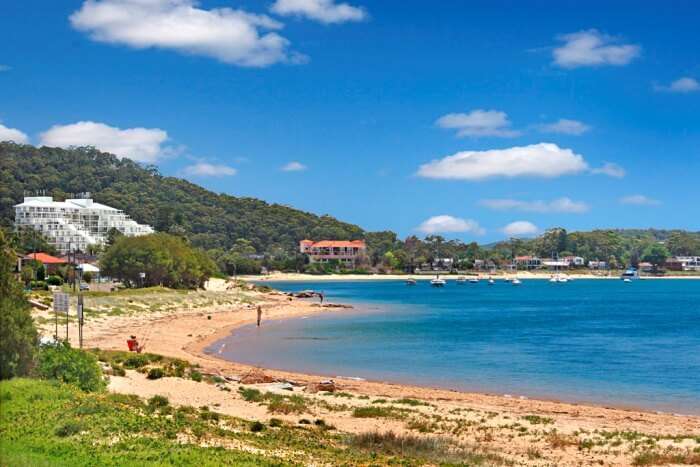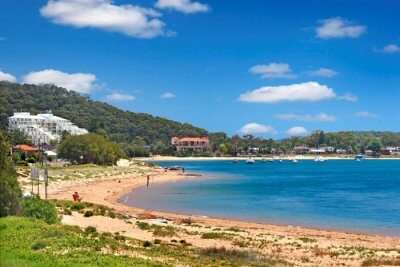 Ettalong is a quaint little beach town on Sydney's Central Coast. You can take a ferry from Palm Beach to Ettalong and explore the beaches as well as the waterways of this beach town. These ferries take off every hour from Palm Beach itself and take about twenty-five minutes to reach you to Ettalong, passing over the Barrenjoey Headland and Box Head. If you happen to visit on the weekends, head to the Ettalong Markets where you can find lots of things on sale, right from funky jewelry, clothes, antiques, and collectibles. The beach town is lined with quite a few scenic holiday hotels and parks that you can visit.
4. Jonah's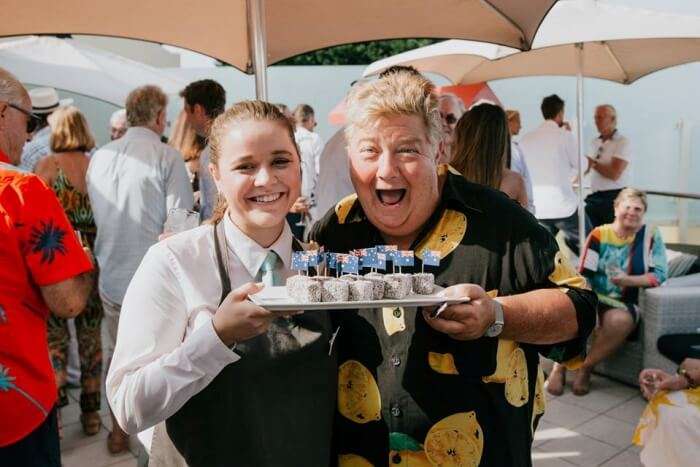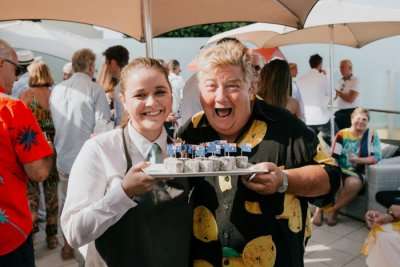 Jonah's is located very close to Boathouse Palm Beach and is an award-winning restaurant that serves the best contemporary Australian cuisine which has a little touch of Italian to it, too. If you like seafood, you are sure to love Jonah's as they have got some of the best seafood dishes which go well with their wines. Before we forget, Jonah's also has a separate wine menu with about 1500 different wines that go well with their seafood delicacies. If you are too tired to head back to Sydney, you can also stay the night at Jonah's, where you will find clean and tidy rooms to spend the night.
Suggested Read: 10 Restaurants In Townsville Every Foodie Must Visit To Get A Taste Of The Authentic Australian Cuisine!
5. The Basin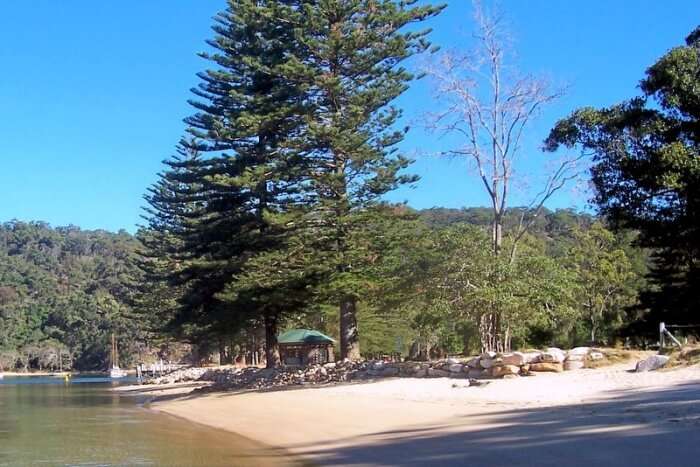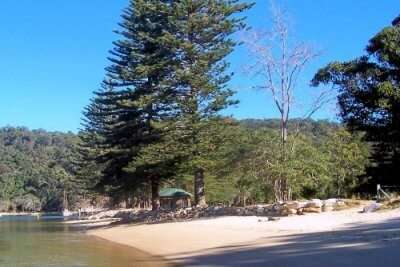 Indulge In Some Water Sports At Palm Beach. Not looking for too many sporty activities? Just take a long relaxing dip in the refreshing blue waters of the beach. You could also go to one of the most popular campsites called The Basin, which is a favorite spot for the locals to lay out their picnics and have some fun barbecue evenings. The Basin also has a sheltered lagoon where you can go swimming or even surf at the Manly Surf School where you can learn surfing from trained certified professionals. Another option is for you is to hop onto a whale watching cruise where you can have a look at humpback whales going up and down the Australian east coast. These whale watching cruises usually happen from the months of May to November.
Palm Beach Accommodation
There are a number of places around Palm Beach which offer hospitality services. The following hotels are well-reputed in the area for their services:
1. Palm Beach Studio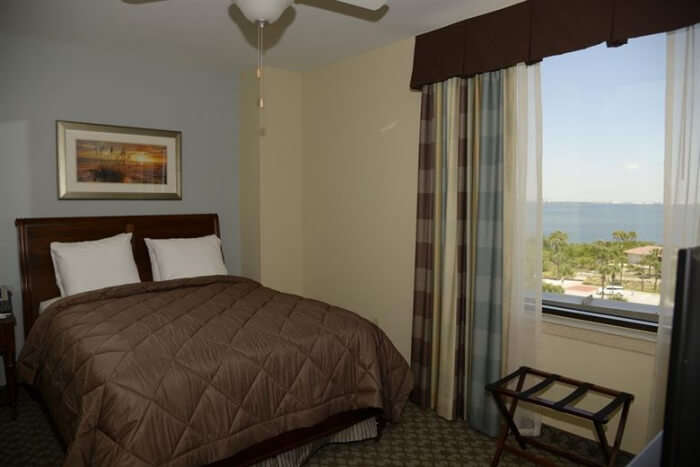 Palm Beach Studio is one of the best stay options in Palm Beach, with very comfortable amenities. The studio has an outdoor swimming pool, a garden, and tidy air-conditioned rooms. If you choose the queen room, you will also get a coffee machine in your room itself. You can also opt for the continental breakfast package right at the property. This Beach Studio is one of the best Palm Beach Australia Hotels where you can stay when you are on a vacation in Australia.
Location: 6 Canara Place, 2108 Palm Beach, Australia.
2. Palm Beach Bed And Breakfast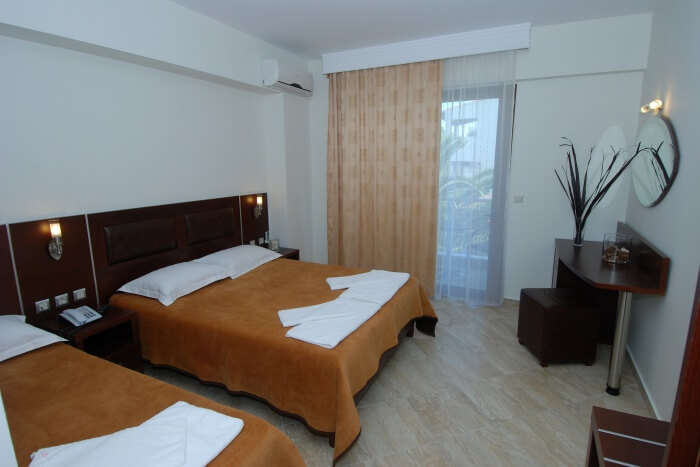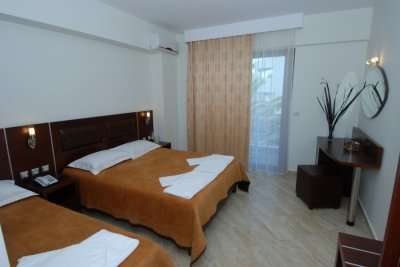 If you are looking for an accommodation option that feels more like home, you should check out the Palm Beach Bed and Breakfast, which is just about a kilometer away from the beach and Pittwater. The rooms at this Bed and Breakfast in Palm Beach have all the facilities you need. Palm Beach is also known as Summer Bay and is one of the main reasons why this bed and breakfast is a preferred stay option, especially for couples.
Location: 122 Pacific Rd, 2108 Palm Beach, Australia.
3. The Lighthouse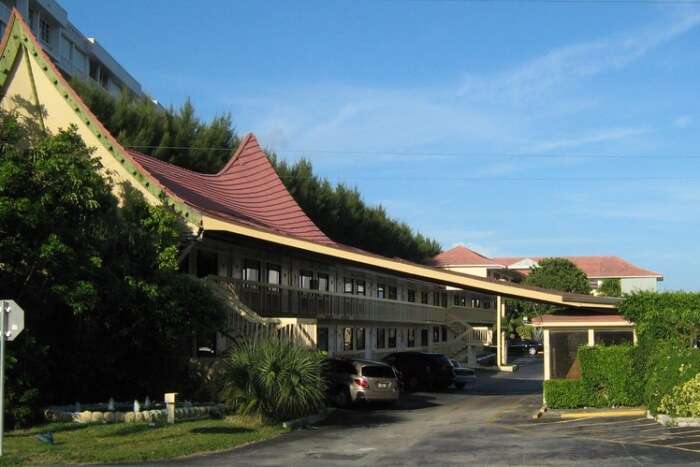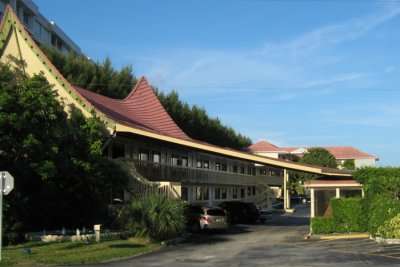 Located about 3.5 kilometers from Pittwater, Lighthouse offers good accommodation with all the amenities you need and a fully equipped kitchen which allows guests to make their own meals, making them feel like they are staying at one of Palm Beach's holiday houses. If you have a bigger budget, we also suggest you explore the beaches on a seaplane which takes you over the beautiful beaches of Sydney and travels up the coast, right from the Eastern suburb of Rose Bay.
Location: 7/39 Iluka Road, 2108 Palm Beach, Australia.
Suggested Read: 7 Villas In Townsville Where One Can Enjoy A Comfortable Stay While Holidaying At Australia!
How To Reach Palm Beach?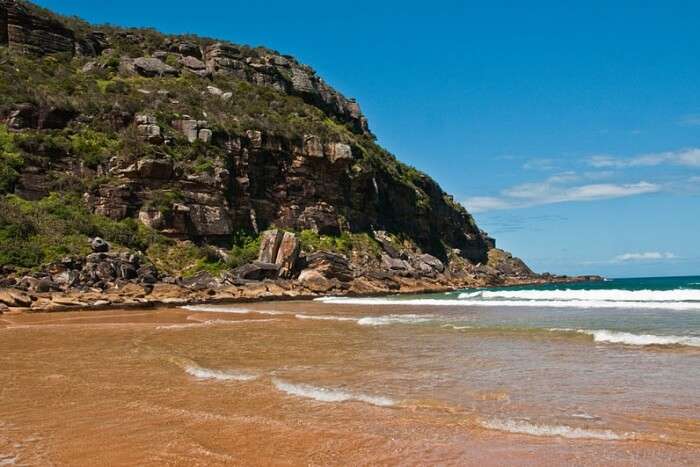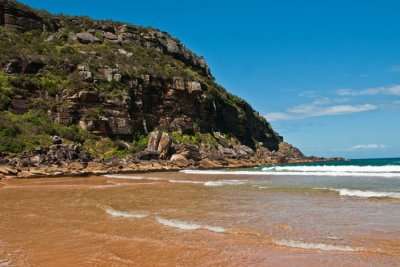 Palm Beach is very easily accessible to the public and lies just about 45 kilometers north of Sydney. You can either hire a car and drive down to the beach or board a public bus. There are quite a few buses that depart from Circular Quay and the Central Station that will drop you off at Palm Beach, after going through all of Sydney's beaches that lie on the northern side of the city. This seaplane ride lasts for about twenty minutes.
Further Read: Gold Coast In June 2022: An Ultimate Guide To Enjoy A Thrilling Aussie Summer Vacay
Palm Beach is one of the most sought-after places in Sydney where you can relax and participate in some of the fun water sports, all in one place. The northern side of the beach is the best place to go surfing whereas the southern side is a protected area, mainly for swimming in the Ocean pool. When are you booking your tickets to Australia for some downtime and to enjoy the serene Palm Beach in Sydney? Book your tickets through Travel Triangle, now!
For our editorial codes of conduct and copyright disclaimer, please click here.
---
Comments
comments