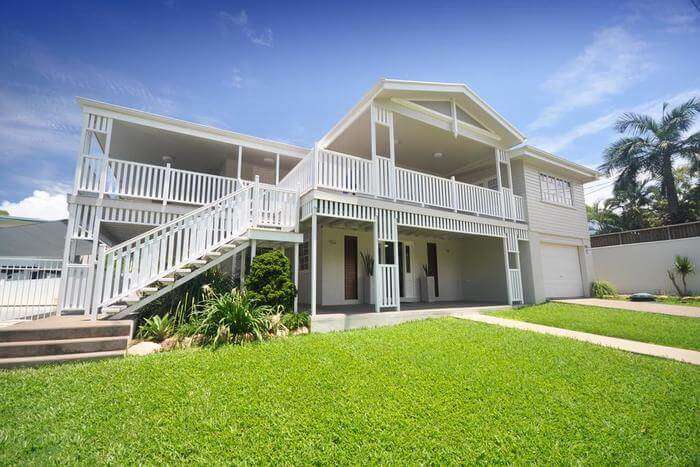 When you think of holidaying in style, then you definitely have to holiday in one of the luxurious villas in Townsville, Queensland. Townsville is a place for a family holiday, or with a large groups of family friends etc. You can also spend your honeymoon here which makes it a place for everyone! Townsville is one of the best places to holiday and it is more of a romantic and fun get away from your daily mundane lives.
Let's assume you have decided to holiday this time in Townsville but where are you going to stay? Presenting you the best luxurious villas in Townsville. Your stay in the villa with top of the class service at your word. You have a whole new experience and world which opens up to you. A one-time stay in these villas will guarantee you detox from your mundane lives. You have great features like pools, steam rooms, spa rooms, best of multi cuisine food, gyms (of course), and a lot more of other amenities.
7 Best Villas In Townsville
So here is a list of all those villas which you can rent for your large family and friends. We are sure you will be addicted to the peace and calm you deserve!
1. Lotus House

This is a luxury stay in the Horseshoe Bay. You will find that this villa to be a very luxurious one. Now here are the features: You can enjoy TV with various digital channels. You will also have a proper kitchen, a private pool, a washer or a dryer with you. Since this is a beach front property, the whole villa is styled accordingly. You also have a furnished balcony with Patio. There is availability of free toiletries also and a private yard to relax. Housekeeping is done weekly and you can spend the rest of the day at the beach or in the pool. You also have free Wifi in the house. You are 100 meters away from Coral Sea and 2 miles away from Magnetic Island National Park. You get 3 bedrooms in this villa with four bathrooms.
Rating: 4.4/5
Location: Lotus House, 21 Pacific Drive Horseshoe Bay QLD
Tariff: 120 AUD per night
Check in and Checkout time: Check in starts at 2 PM and check out before 10 AM
Must Read: 14 Ways To Celebrate And Enjoy Christmas In Australia
2. Pure Magnetic Villa 8

A 3.5-star property, this villa is very close to the Magnetic Island and Coral Sea. Again this is a beachfront property and it has all the amenities a luxurious villa has. You have a kitchen, washer/ dryer, a balcony, a microwave, a fridge and 2 multiple bathrooms. Also, this place is fully Wi-Fi enabled and laundry facilities. You have a soaking tub, coffee maker too. You can expect weekly housekeeping. This Villa is a 15-minute drive from Magnetic Island National Park.You can also ask for an extra crib or rollaway beds for an additional charge of 20 AUD.
Rating: 4.2/5
Location: Pure Magnetic Villa 8, 9 The Esplanade Nelly Bay QLD
Tariff: 120 AUD
Check in and Checkout time: Check in starts at 2 PM and check out before 10 AM
Suggested Read: 8 Best Indian Restaurants In Australia To Satiate Those Desi Food Cravings
3. Villa Kembali

Villa Kembali is in Horseshoe Bay, and within a 5-minute walk, you will reach the Horseshoe Bay Beach. This beach property includes a kitchen, a pool, a washer and dryer, a private yard, a sitting area, free toiletries and a hob. You also have a library, a terrace, an outdoor pool. This whole property is smoke free and there is a dining area too. This property has 3 different bath rooms. And it also houses a TV. The whole house is Wi-Fi enabled and in the evening you can have live barbeque in the garden. It lies within 20 minutes from Coral Sea and Radical Bay. You also have self-parking allowance.
Ratings: 4.1/5
Location: 19 Pacific Drive Horseshoe Bay QLD
Tariff: 100 AUD
Check in and Checkout time: Check in starts at 2 PM and check out before 10 AM
Suggested Read: New Year In Australia: Welcome The Upcoming Year Before Anyone Else Only Here!
4. Palm Waters Holiday Villas

The Palm Waters Holiday Villas are just 400m away from the Strand Beach! They have an outdoor swimming pool and also a barbeque area. There is free parking available too. This property is five minutes away from the Reef Headquarters and Entertainment Center. It is also a 10-minute drive from the Townsville International Airport. All the villas have a TV, a kitchen with an oven and a refrigerator. Also, it has a separate lounge and dining area. These villas have laundry facilities too. You have free Wifi everywhere in the house. The maximum children per villa or rather a holiday home is just 3. You can ask for a crib or a rollaway bed. Here is some additional information which you may require while booking the villa:
Rating: 4/5
Location: 13/36 Landsborough St, North Ward, 4810 Townsville, Australia
Tariff: INR 9,000
Check in and Checkout time: Check in starts at 12 PM and check out before 9.30 AM
Suggested Read: Paragliding In Australia: 10 Best Places For Touring The Australian Sky
5. Island House

The first thing about Island House is it is one of the top rated holiday home or villa. This property features an outdoor swimming pool, a patio, and the guests can do snorkeling and cycling. This home has 4 bedrooms, a flat screen TV and a kitchen which has dishwasher, an oven, washing machine and a microwave. You even have a toaster. This villa is fully air conditioned and has 3 bathrooms with a bathtub. You also have barbeque after you hike and do some fishing. This property is the best among all the properties in Nelly Bay
You also have laundry services and free shuttle services. You also have a bus stop just in front of the house. The Magnetic Island Marina is just 800 meters away. The Magnetic Island National Park is also around 3.5 kms away. Here is some extra information which might be of some use to you while booking this villa:
Ratings: 5/5
Location: 14 Yates Street, 4819 Nelly Bay, Australia
Tariff: INR 80,000 for 5 nights
Check in and Checkout time: Check in starts at 2 PM and check out before 10 AM
6. Rambutan Villas

The Rambutan Villas in Townsville are best suited for someone who is travelling in a group. They are very spacious and very luxurious. With a total of 4 bedrooms in the villa, it has two bathrooms, a flat screen TV, air conditioning, lounge, dining room and a kitchenette. These beach houses are quite large and they have that boho inspired style in them. Also, one villa can house of up to 9 people. This is close to Magnetic Island. Here are some additional details which you can look for quick info:
Ratings: 5/5
Location: 113-119 Flinders Street, Townsville 4810 QLD Australia
Tariff: $452 per night
Check In and Check Out Time: check in is at 2 PM and check out is at 11 AM
Suggested Read: New Year Party In Australia: For Slaying The New Beginnings In An Aussie Way!
7. Beautiful Modern Luxury

Beautiful Modern luxury is a 5-star property with free Wi-Fi, air conditioned house. You have a dishwasher, an oven in the kitchen. You also have 3 bathrooms and a flat TV. 3 different bedrooms. You also have a garden with a nice view. These villas are 3 kilometers away from the Reef HQ. You also have a spa and a wellness center. A barbeque is also there. You can also play golf near the property.
Rating: 5/5
Location: Primrose Street, 4810 Townsville, Australia
Tariff: INR 40,000 for 5 nights
Check in and Check out Time: check in is at 2 PM and check out is at 11 AM
Further Read: Best Airports In Gold Coast That'll Let You Have A Perfect Start To Your Australian Vacay!
Thus these are some of the best villas in Townsville. These are the solution for a perfect getaway from the boring life of yours. Bring together your family and enjoy your days off with great service at your disposal. You can have the homely vibe and still holiday! Be sure to carry your IDs for sure, because while checking in, they would be thoroughly checked. Any friends meeting the guests are not usually allowed into the bedrooms. In fact, a lot of villas do not allow that so make sure you follow the rules and enjoy your time. Also, make sure you book in advance as these holiday homes and villas while planning your holiday at Australia.</strong
---
Looking To Book An International Honeymoon?
Book memorable honeymoon on TravelTriangle with 650+ verified travel agents for 65+ domestic and international destinations.
---