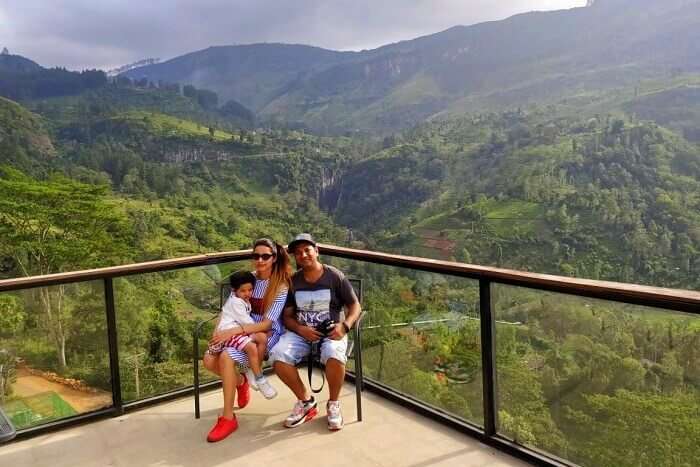 'Traveling in the company of those we love is a home in motion.'
Family is love. Therefore, I take every holiday as an opportunity to connect with my family, friends, and nature. This is why ensure I take two long vacations every year with my wife and kid. We have opened this year with an outdoorsy yet relaxing family trip to Sri Lanka
I am a manager at an HR services outsourcing organization and take a few short trips now and then to break the monotony. You can say that travel is a drug to me for I get depressed I don't travel every quarter. My choice of destination is usually secluded, non-commercialized, and close to nature. My wife too shares the same notion. This year, she wanted to go to a place that is less crowded unlike Thailand. So, we zeroed in on Sri Lanka as it had the perfect balance of nature, adventure, and composure.
I was searching for Sri Lanka packages when I came across TravelTriangle. I sent in my requirements and got a tailor-made package within our price range. Here are all the details about our family trip to Sri Lanka
Trip Details Of Pankaj's Family Trip To Sri Lanka
Trip Cost: INR 56,500
Trip Type: Family Trip
No. of persons: 2 adults, 1 child
Duration: 8 days 7 nights
Inclusion: Airport transfers, Accommodation, Breakfast, Sightseeing, English speaking driver
Exclusion: Lunch, Dinner, Entry Fee, Airfare
 9 Alluring Things To Do In Nuwara Eliya, The Heart Of Sri Lanka In 2021!

Day 1: Check-in In Nuwara Eliya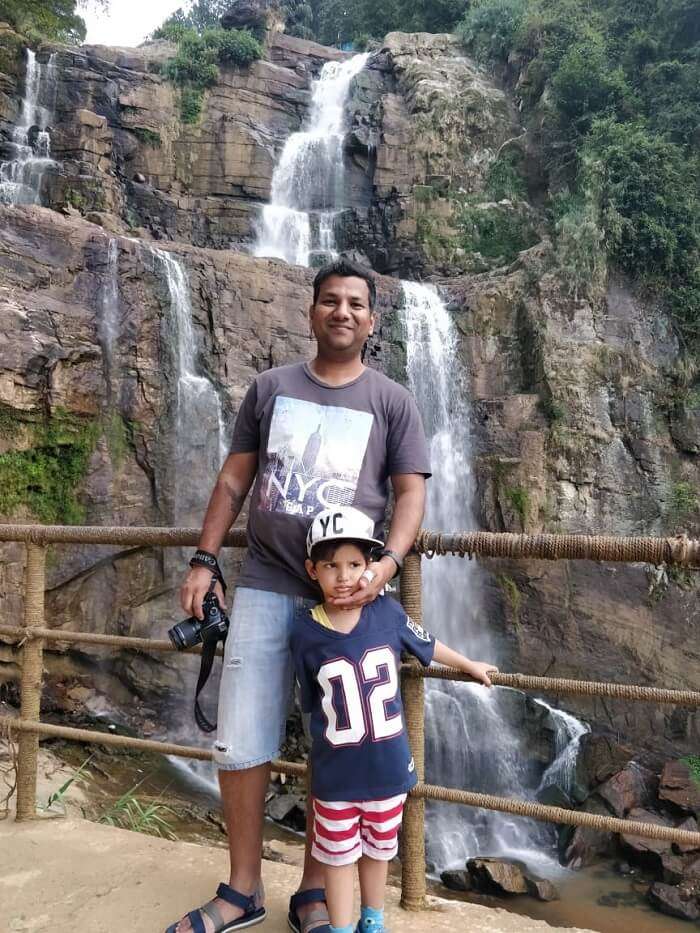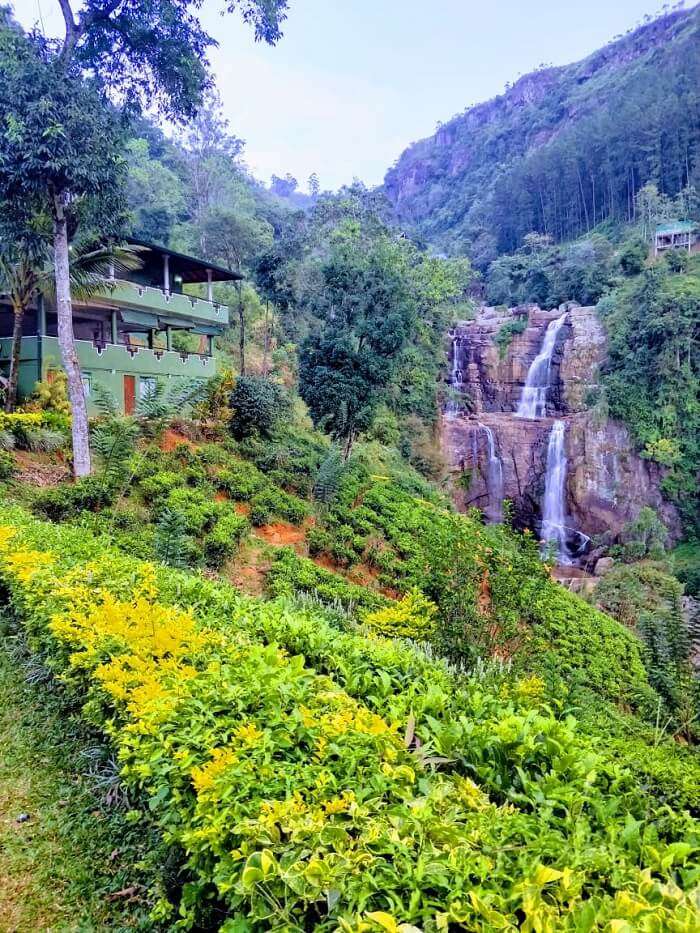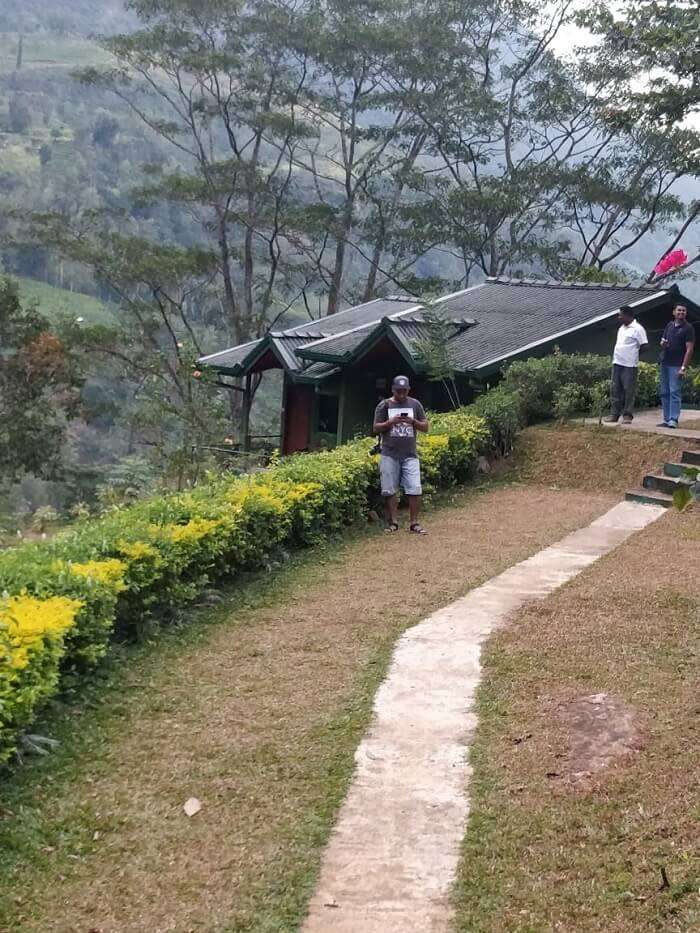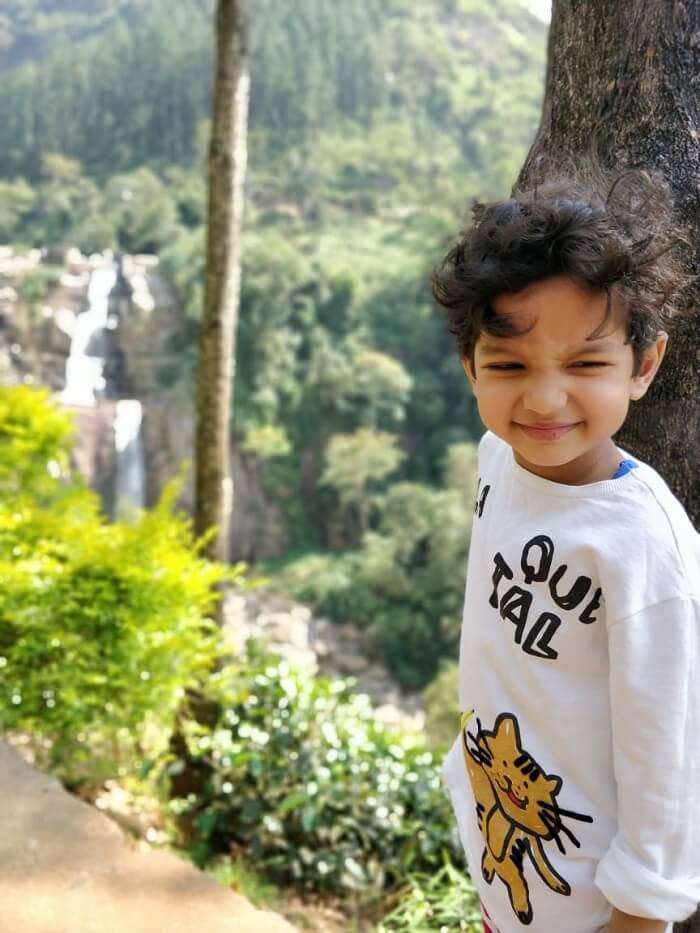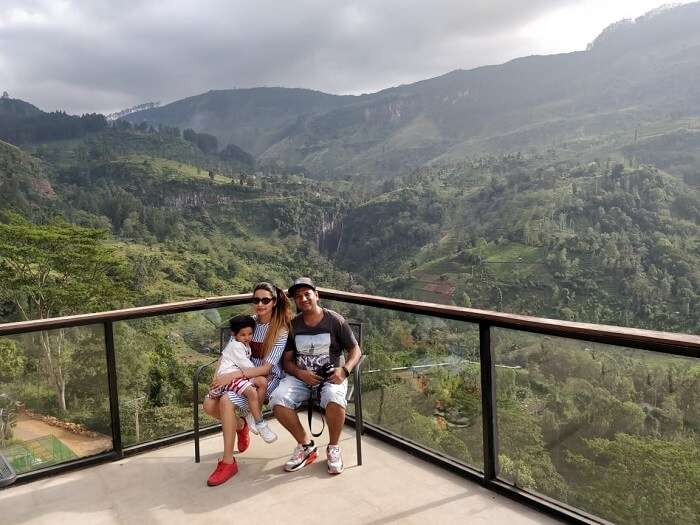 As soon as we touched down in Sri Lanka, we headed straight to our hotel which was right next to Ramboda Falls. We could not have asked for a better place to stay. Our room was facing right to the ravishing falls. After check-in, we went for a drive to nearby tea gardens and estates. The verdant greenery was soothing to our senses. We relaxed inside our hotel room for the rest of the day.
---
Sri Lanka Holiday Packages On TravelTriangle
Book your Sri Lanka trip from TravelTriangle: Inclusive of Hotels, Sightseeing, Transfers, & Meals. Best Prices Guaranteed. Get Customizable Package & Free Guidance From Destination Experts. Book Now!
---
Day 2: Eco Lodge Stay In Yala National Park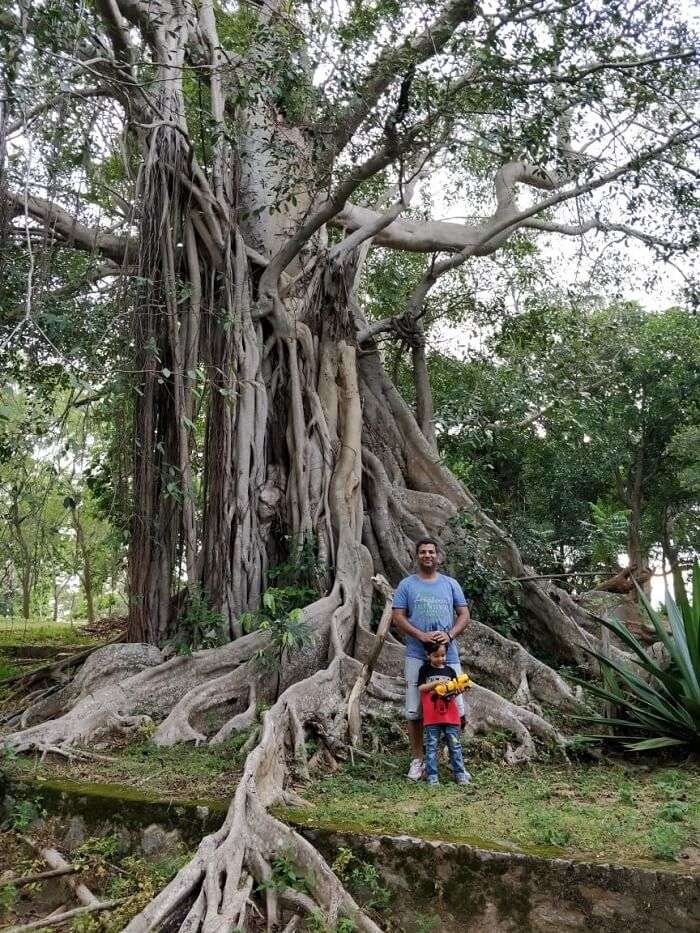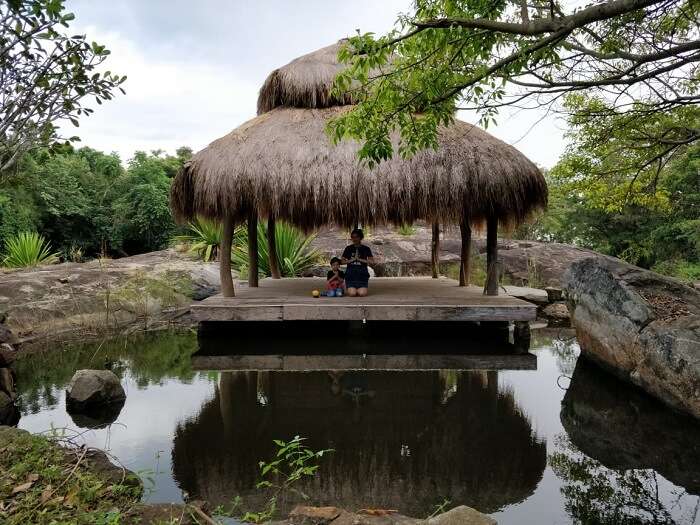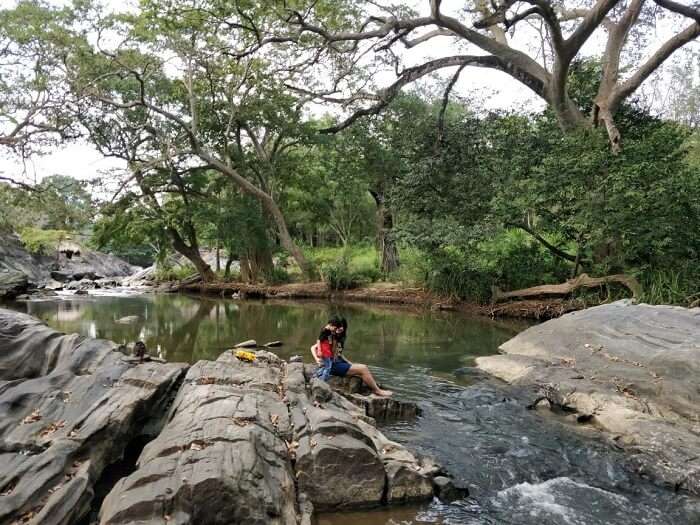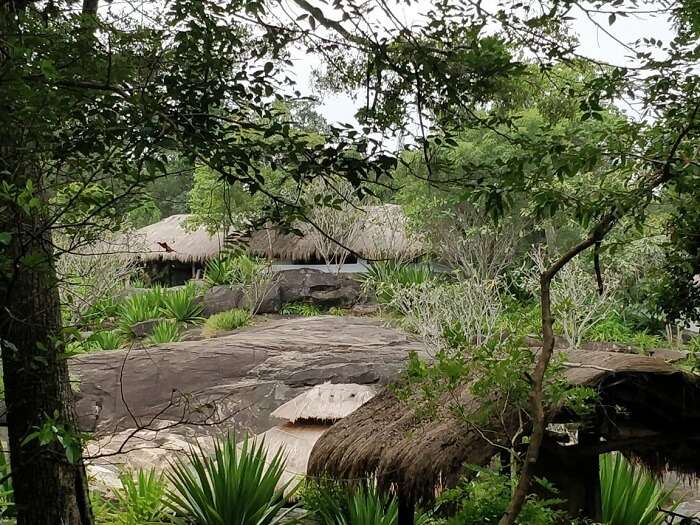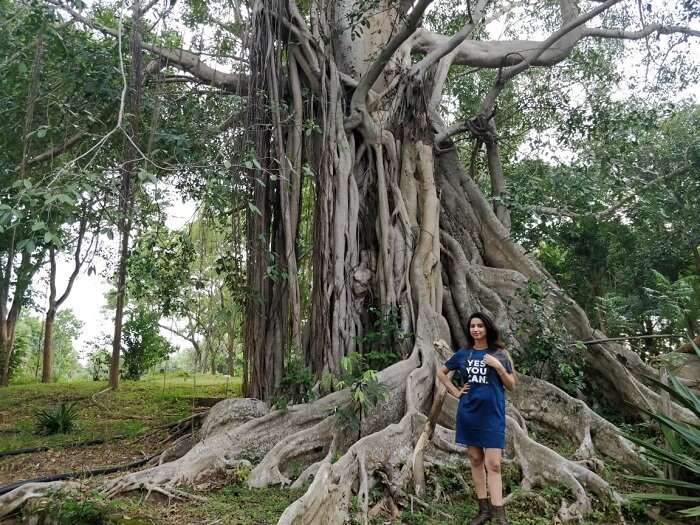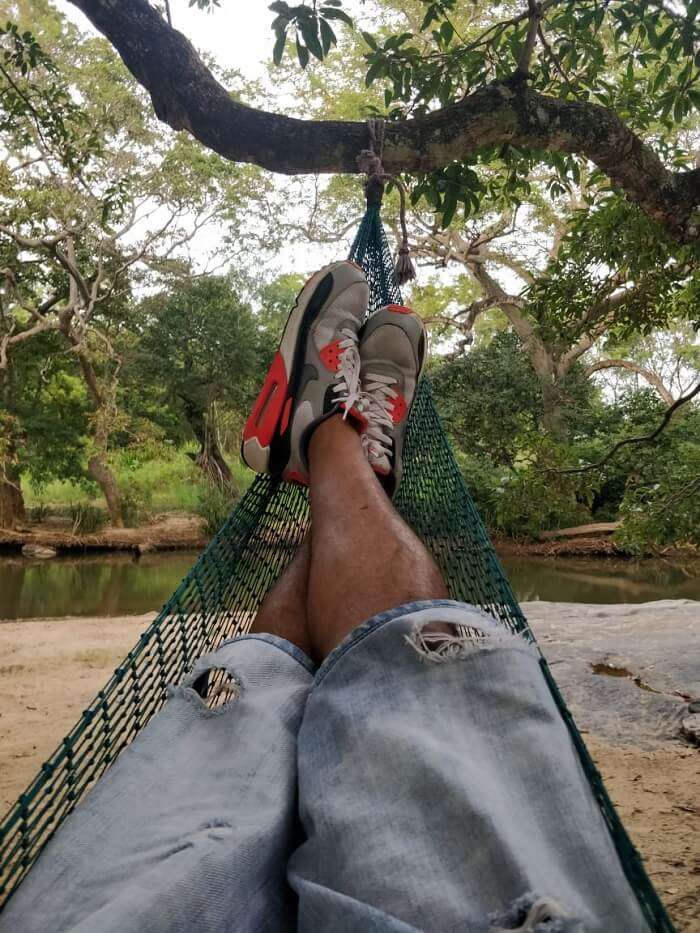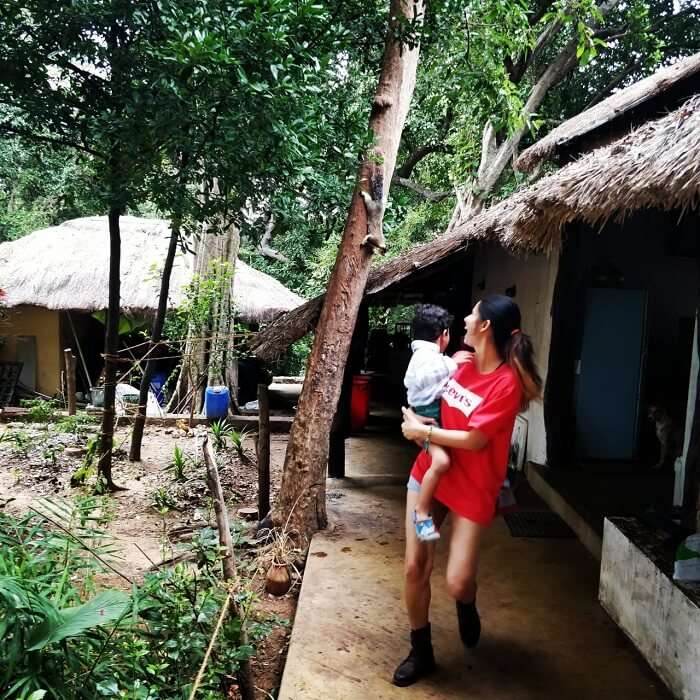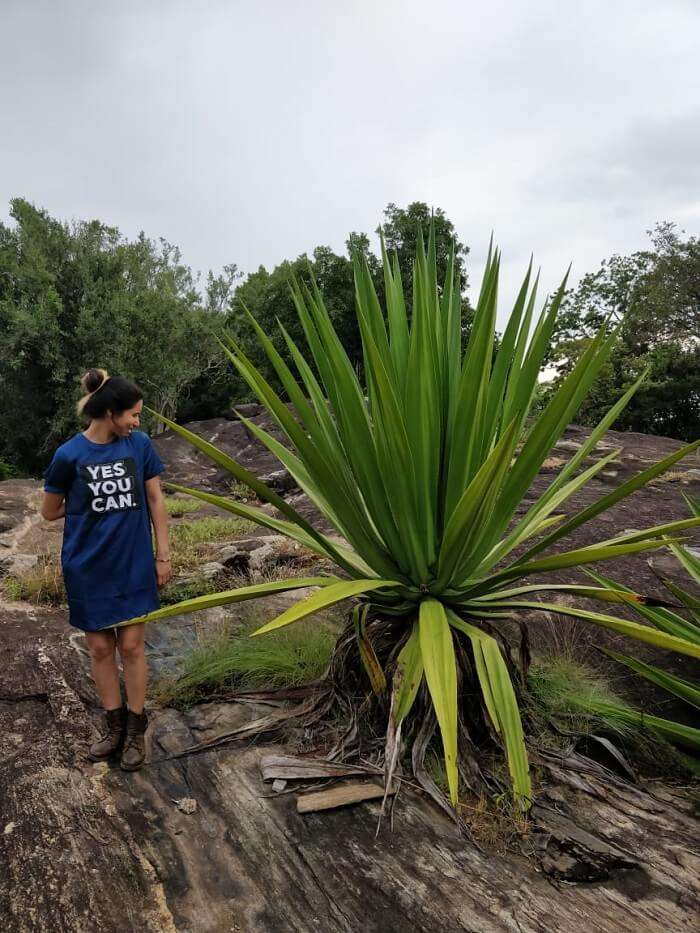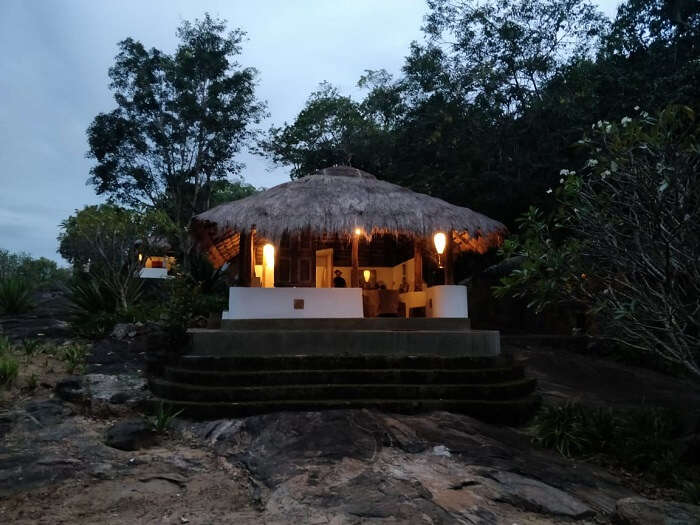 The first thing we did in the morning was to visit the Ramboda waterfalls. What a beauty! From there, we left for Yala National Park. We had booked an Eco Lodge right inside the park and we were super excited for it. Spending time in the middle of the jungle, close to mother nature was one of the most amazing experiences of our life. There were no doors in our rooms and a clear water stream flowed right in front of our hut. Even in the forest, we were greeted with such warm hospitality. It is a must-recommended experience for everyone who visits Sri Lanka.
Day 3: Safari Ride In Yala National Park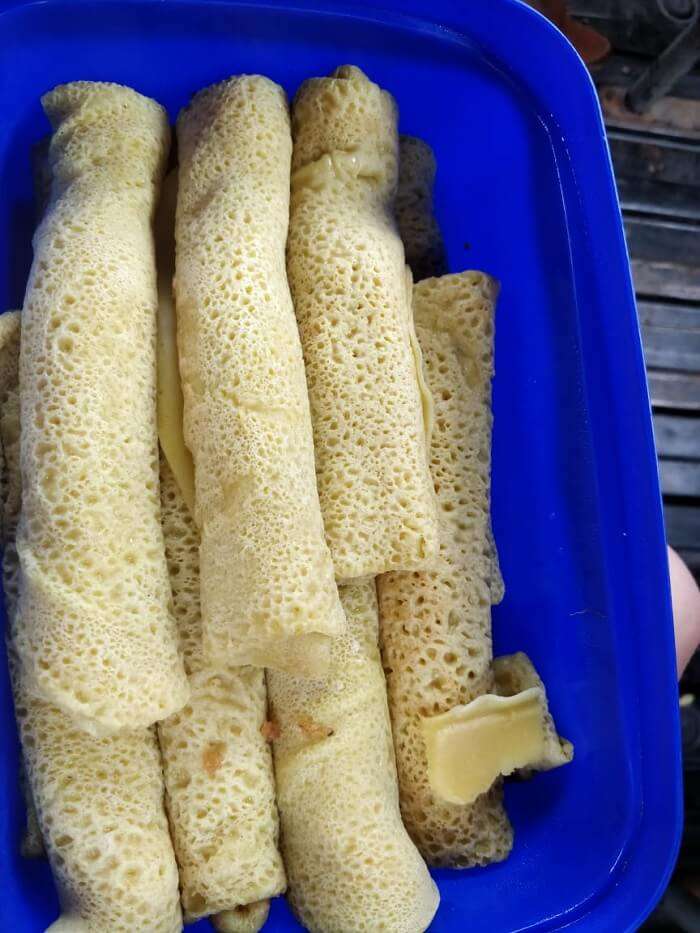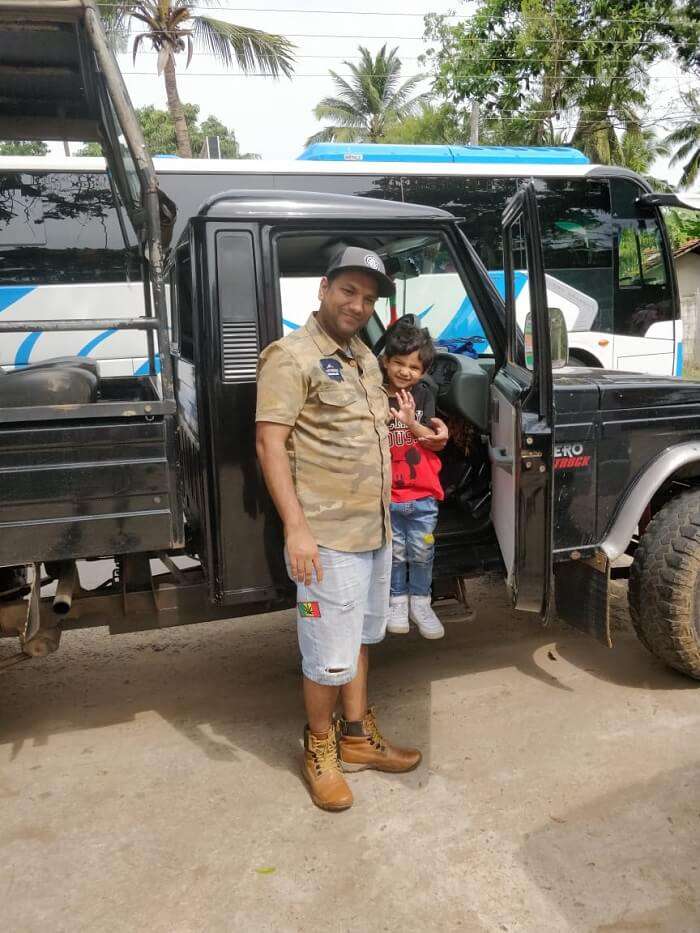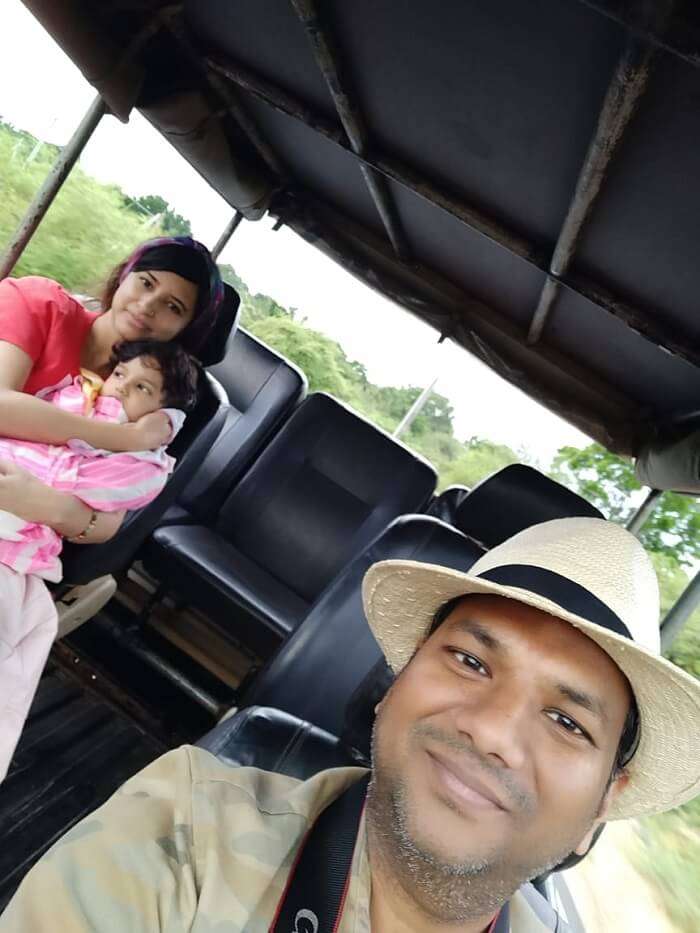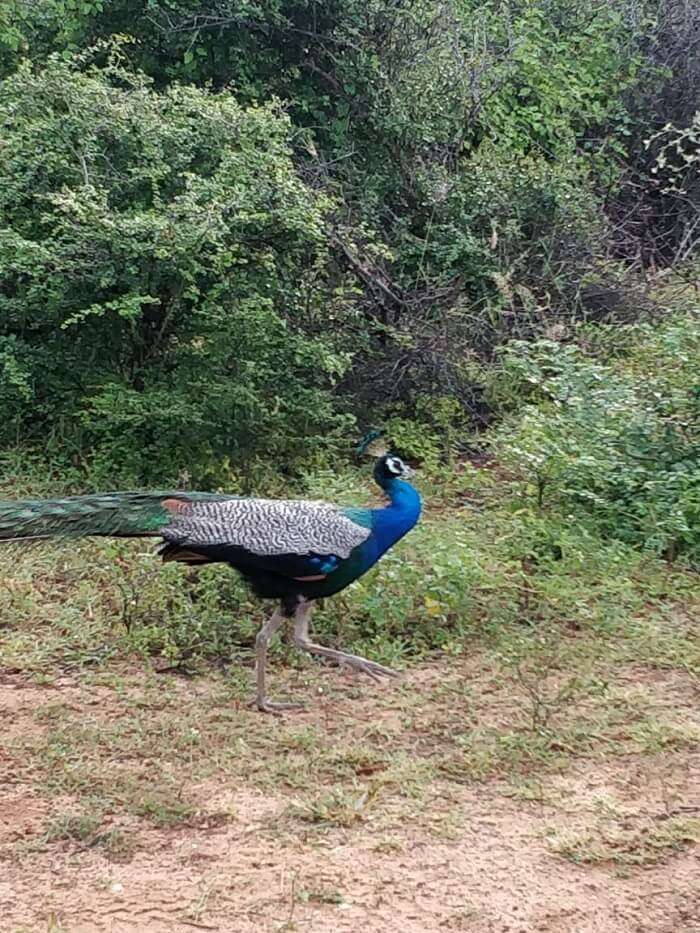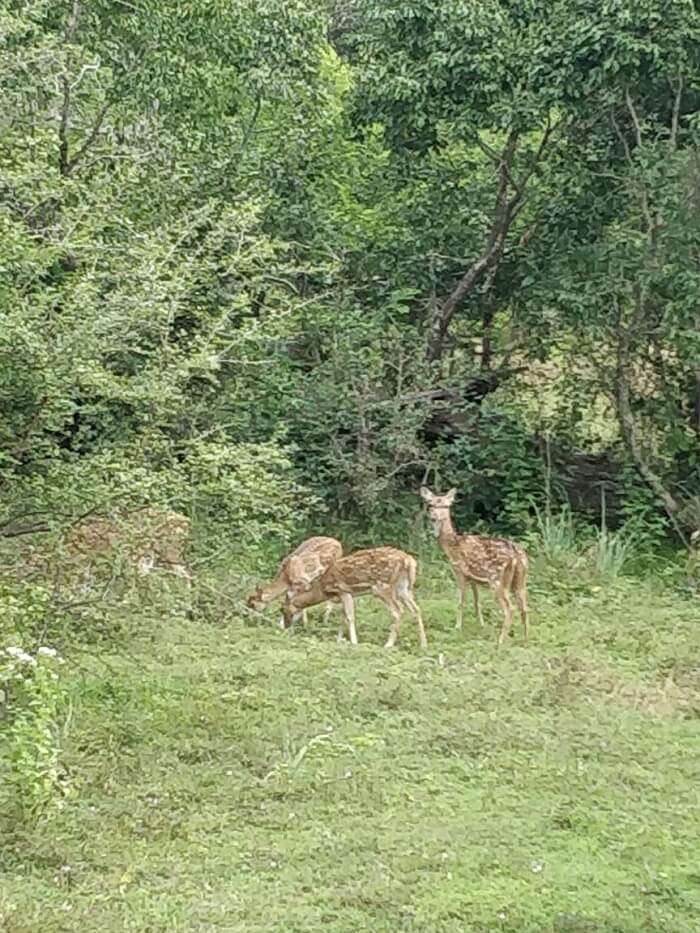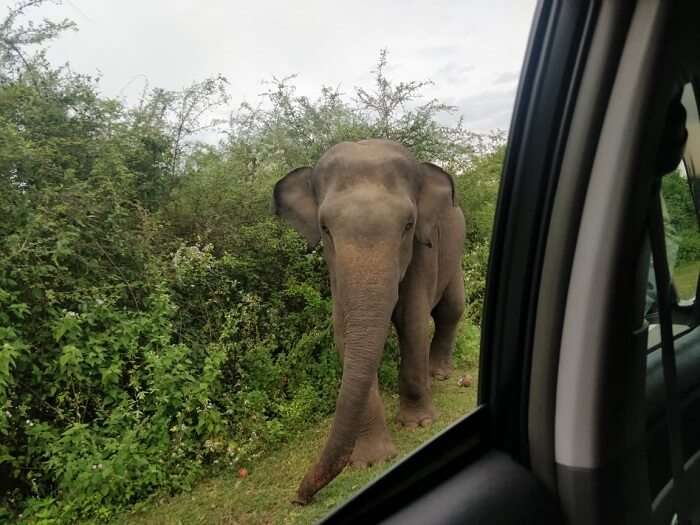 We woke up around 4 AM for an early morning Safari ride. The lodge staff was courteous to make pancakes in the breakfast for us. And guess what? Just as we took a turn into the jungle, we saw a leopard crossing the road. During our 3-hour safari ride, we saw peacocks, deer, black bear, and lots of elephants. We came back to our lodge and enjoyed a cool, refreshing dip in the river before we left for our next destination – Merissa. By the time we reached our hotel in Merissa, night had dawned upon. So, we just ate our dinner and retired to our room.
Day 4: Dolphin Watching In Merissa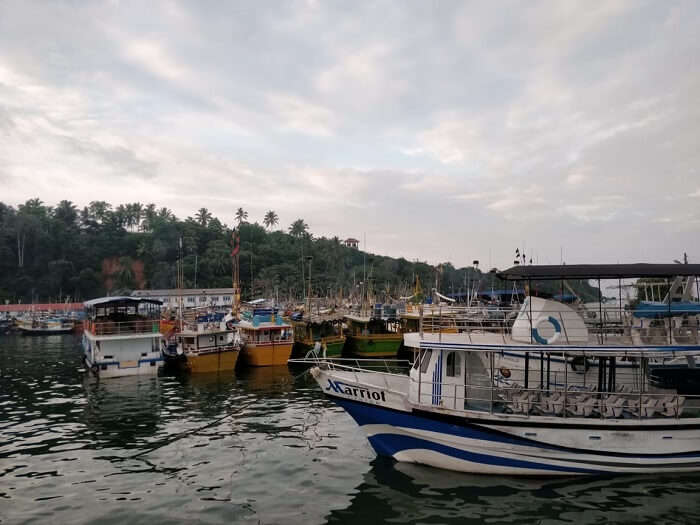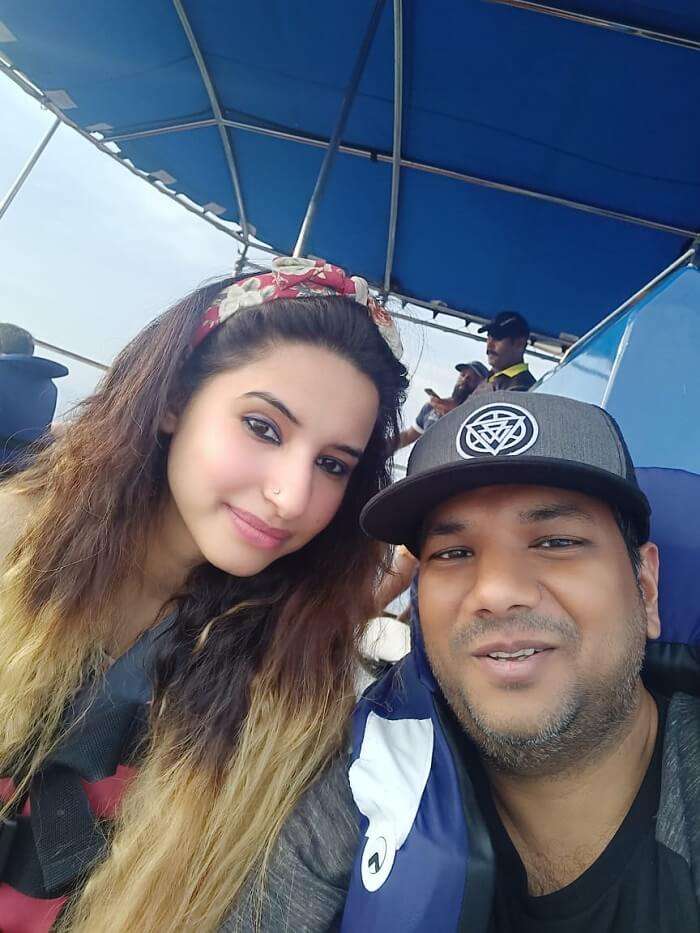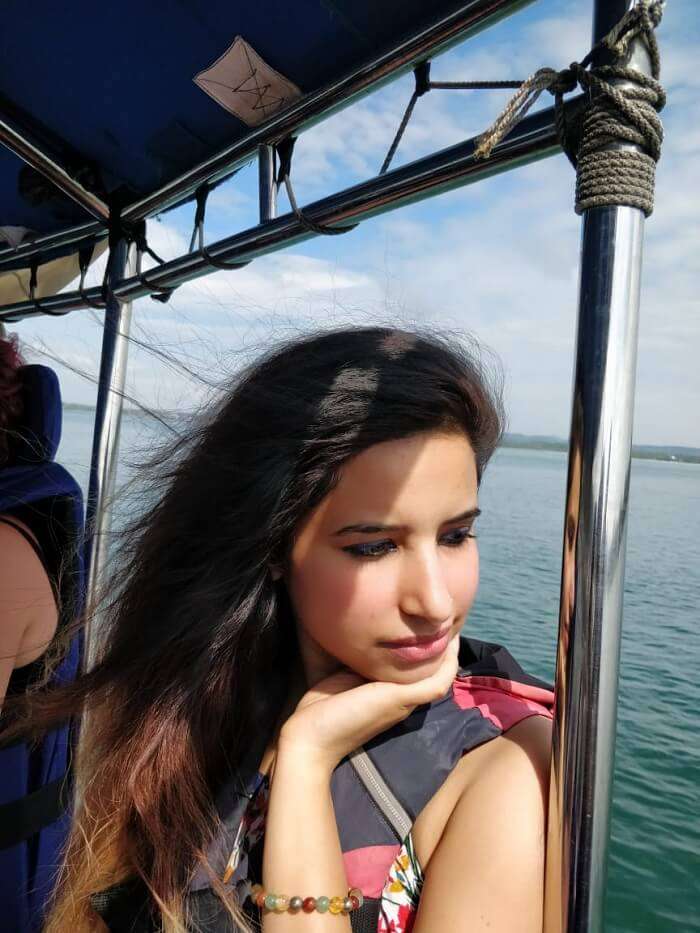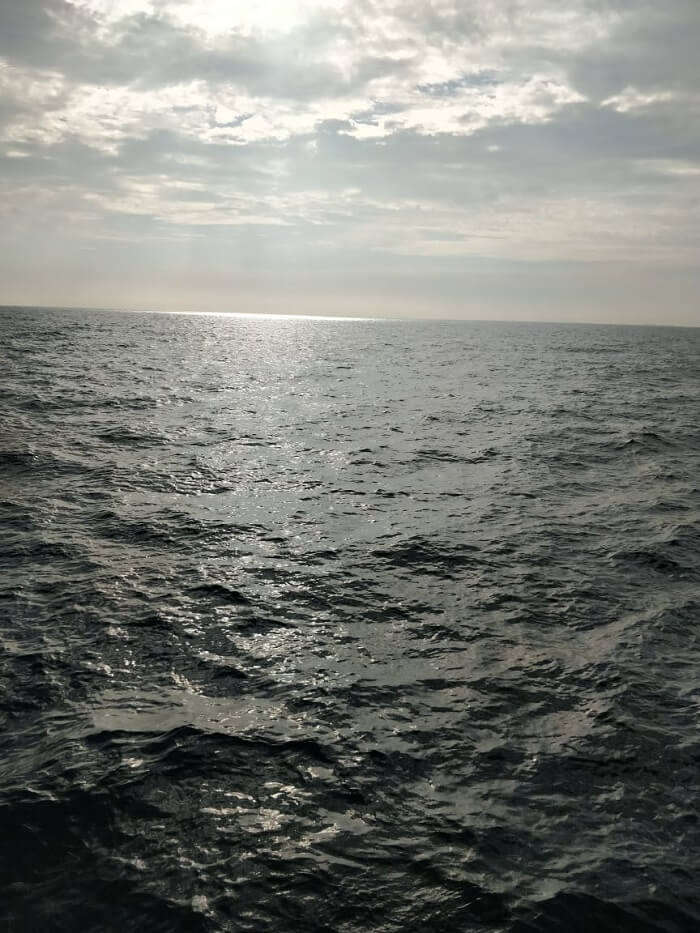 So excited that we were, we woke up 5 in the morning to go dolphin watching. An autorickshaw had already been waiting for us outside our hotel who took us to the ferry point. It was a big ferry with 70-80 people and the breakfast was served onboard. After a couple of hours of sailing, we reached in the middle of the ocean. We spotted a few dolphins and seagulls along the way. The star attraction- whale, was nowhere to be seen. Then, suddenly, we saw a huge tail coming out of the water, and there it was. The moment was full of amaze. Our ferry ride mission was successful. In the evening, we left for Bentota, a place that I was really looking forward to.
 20 Stunning Beaches In Sri Lanka To Visit In 2021 That Will Make You Go 'Wow'!

Day 5-6-7: Unwinding In Bentota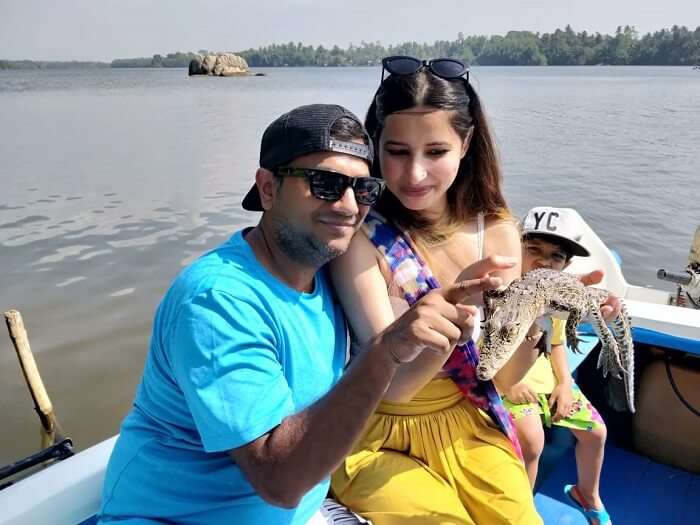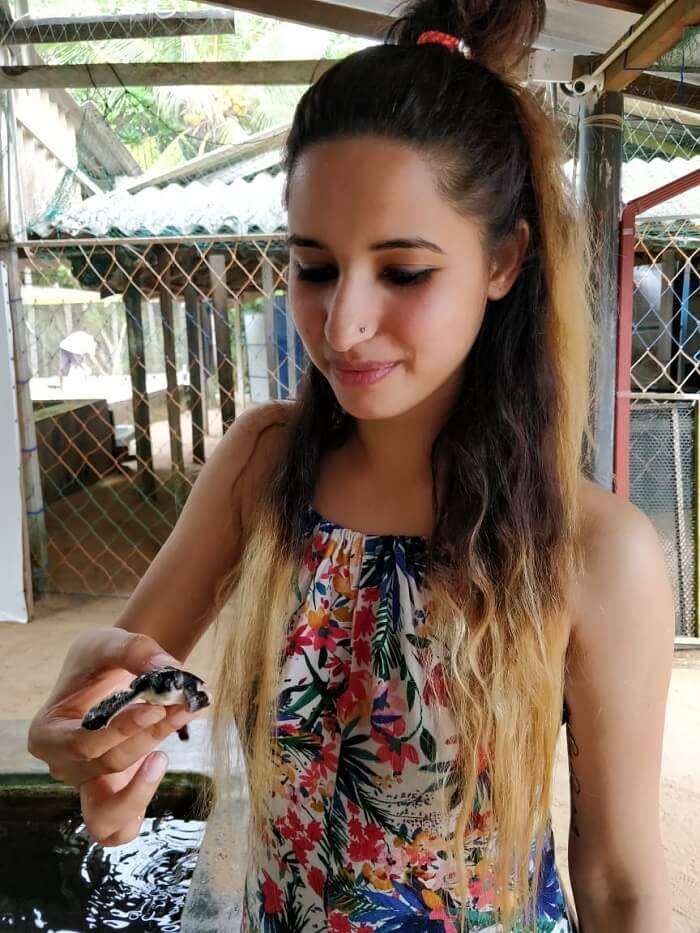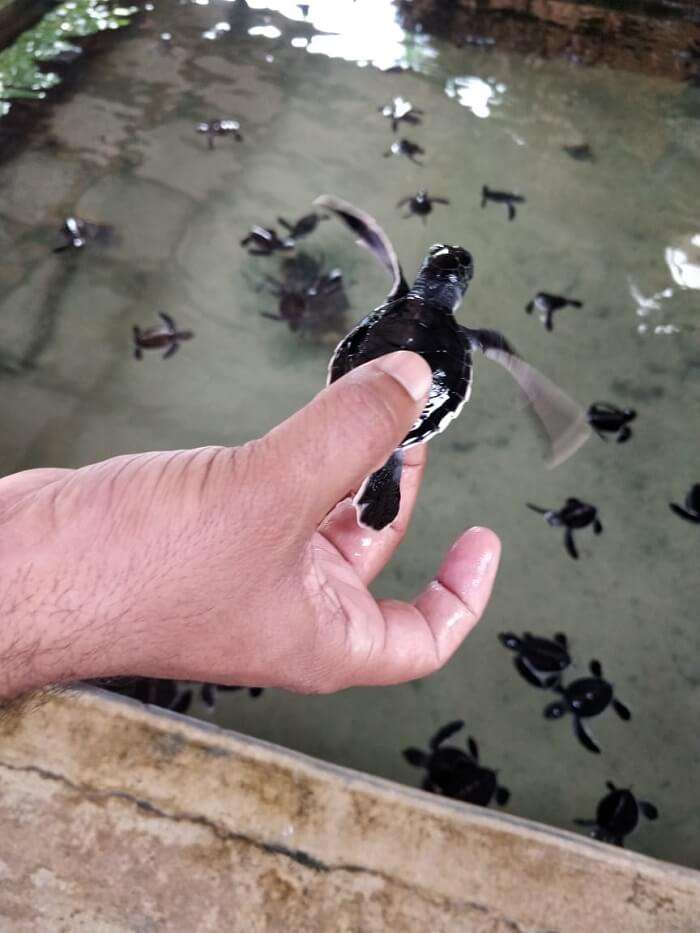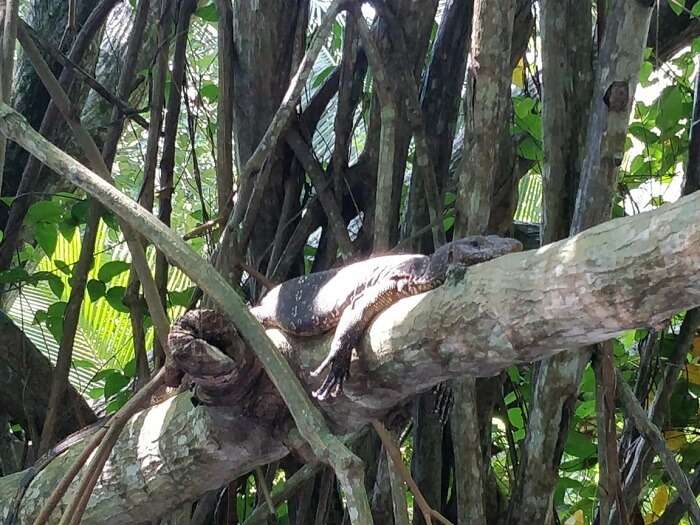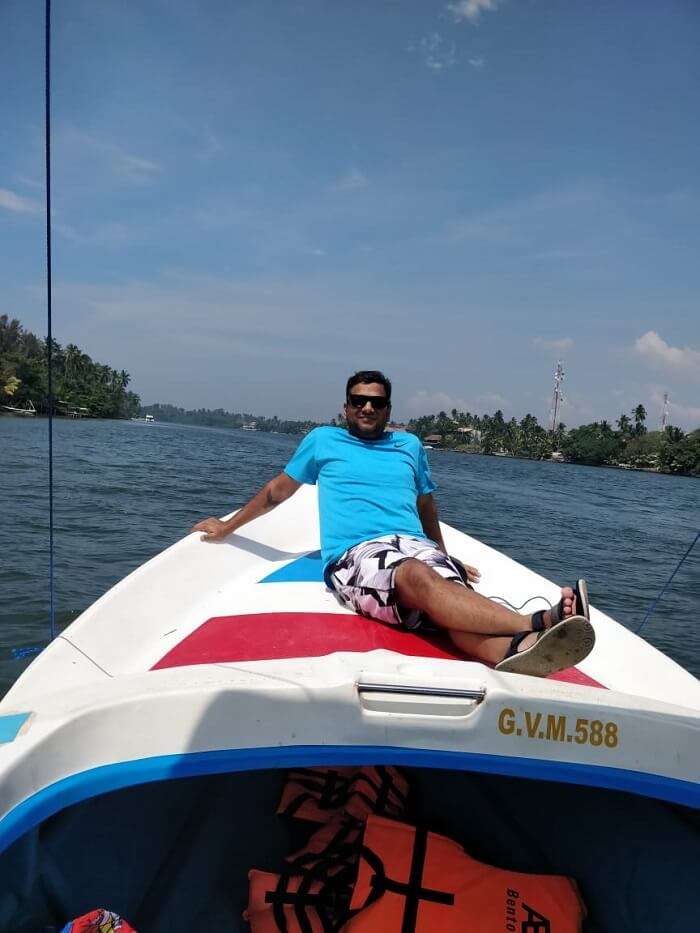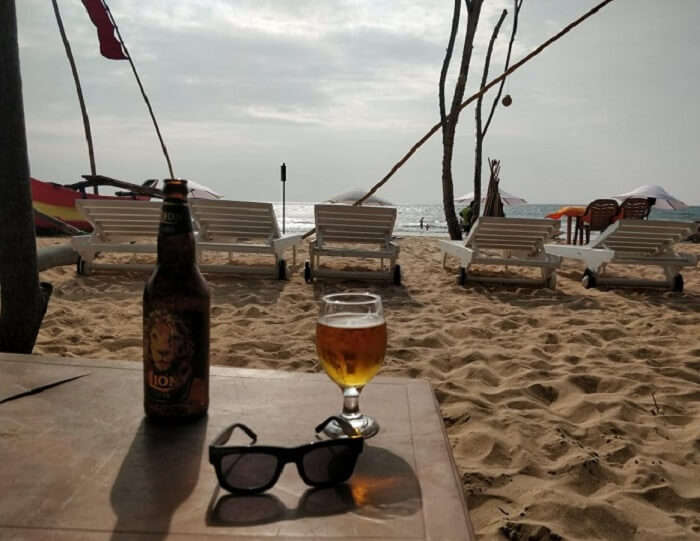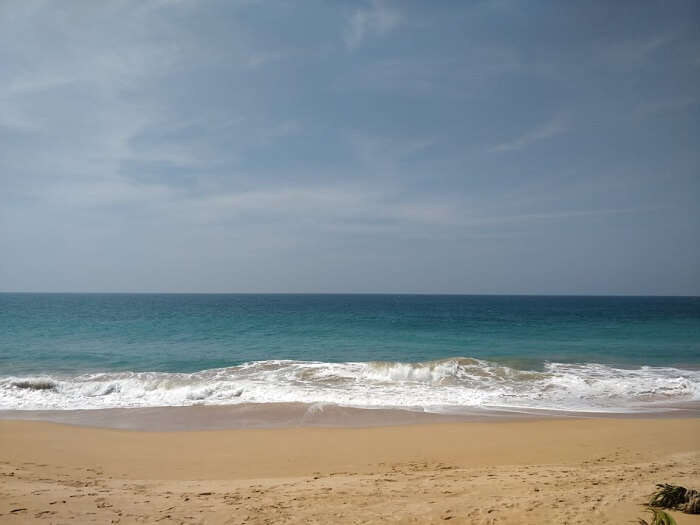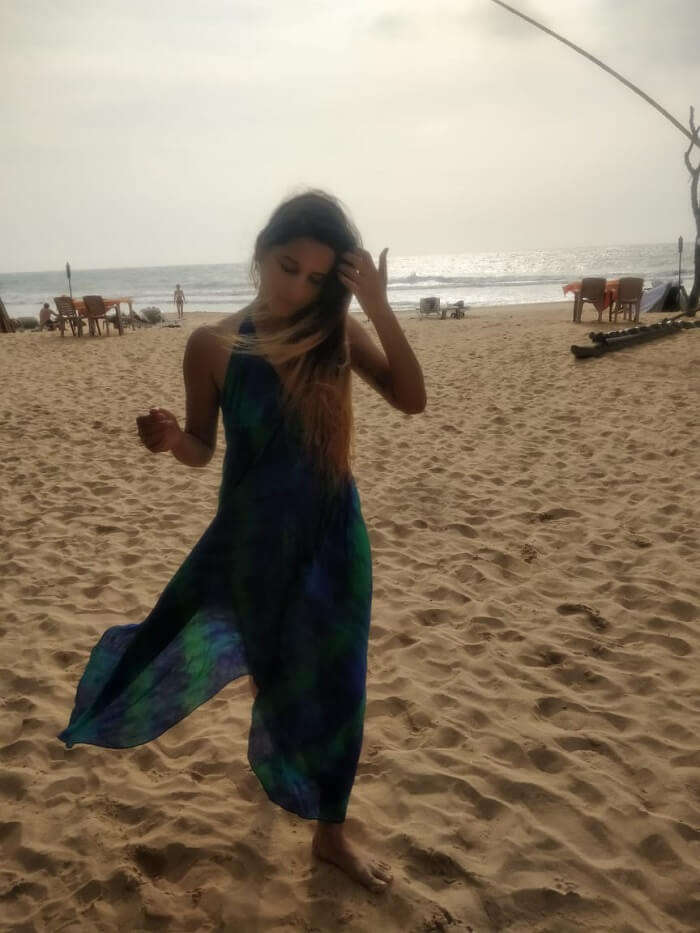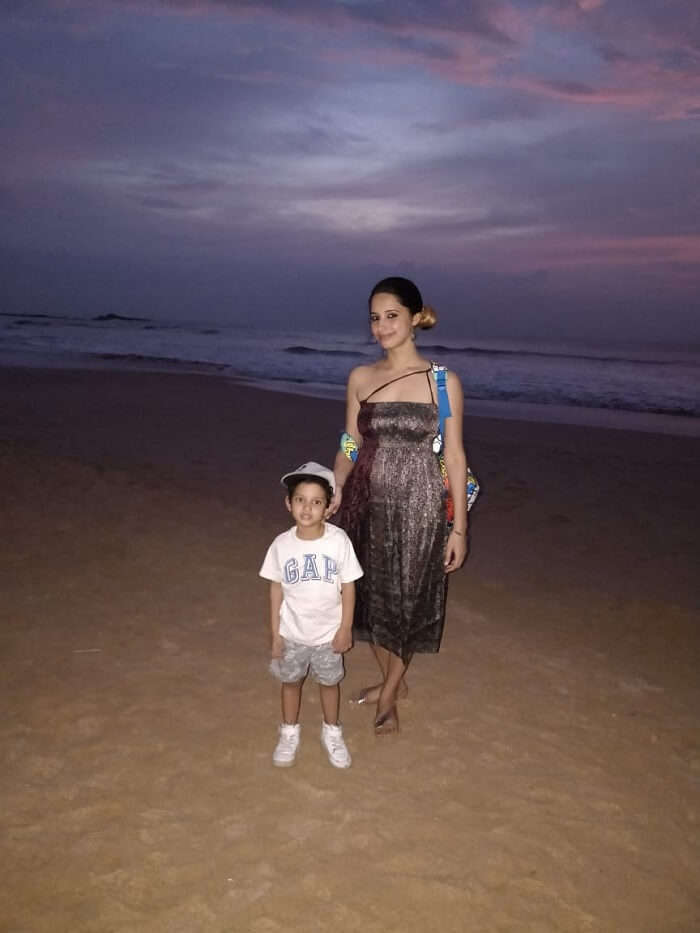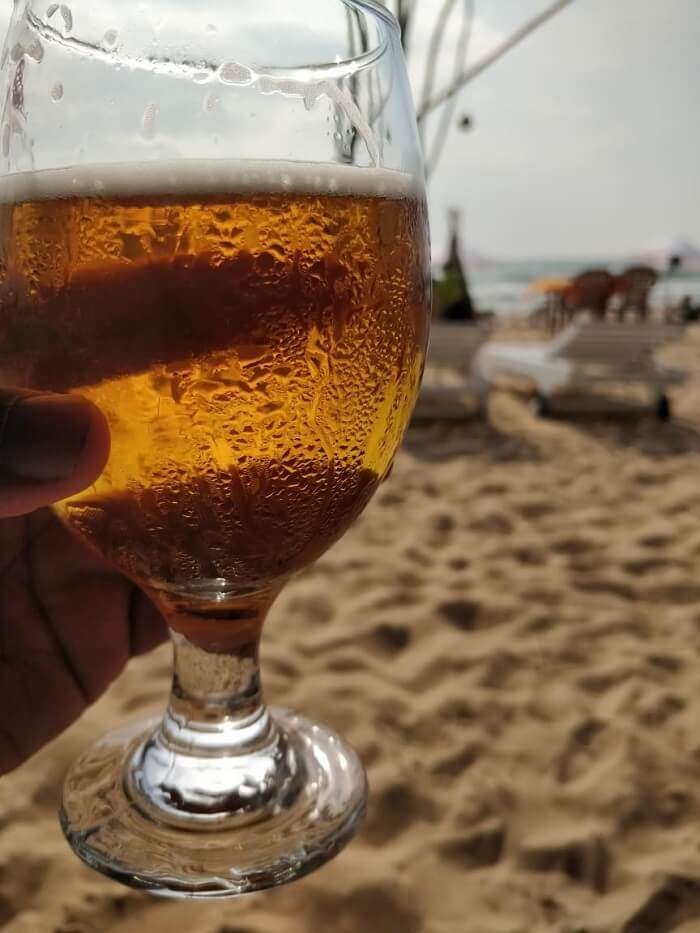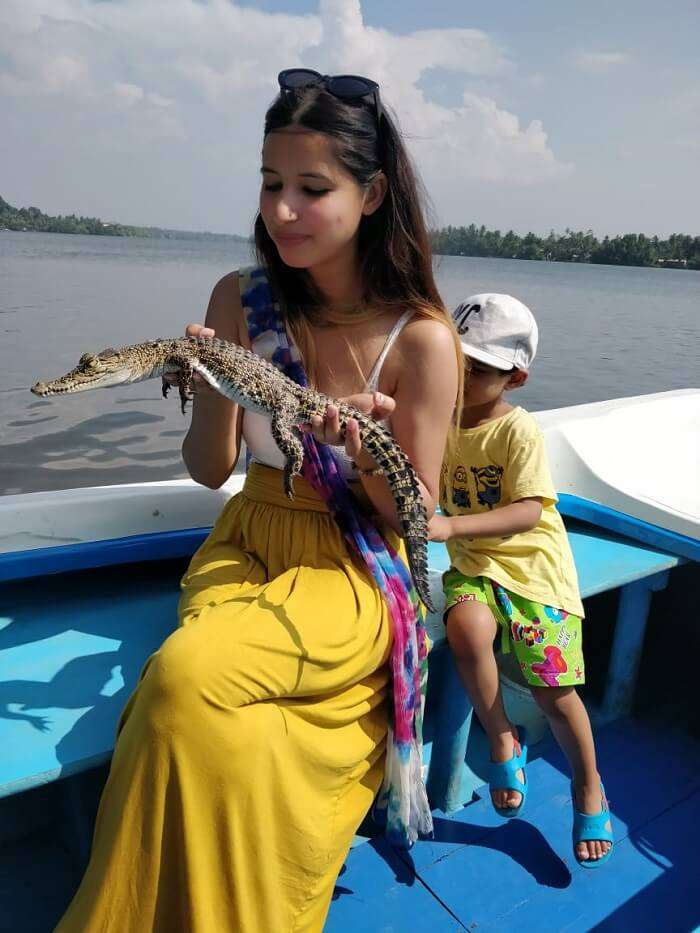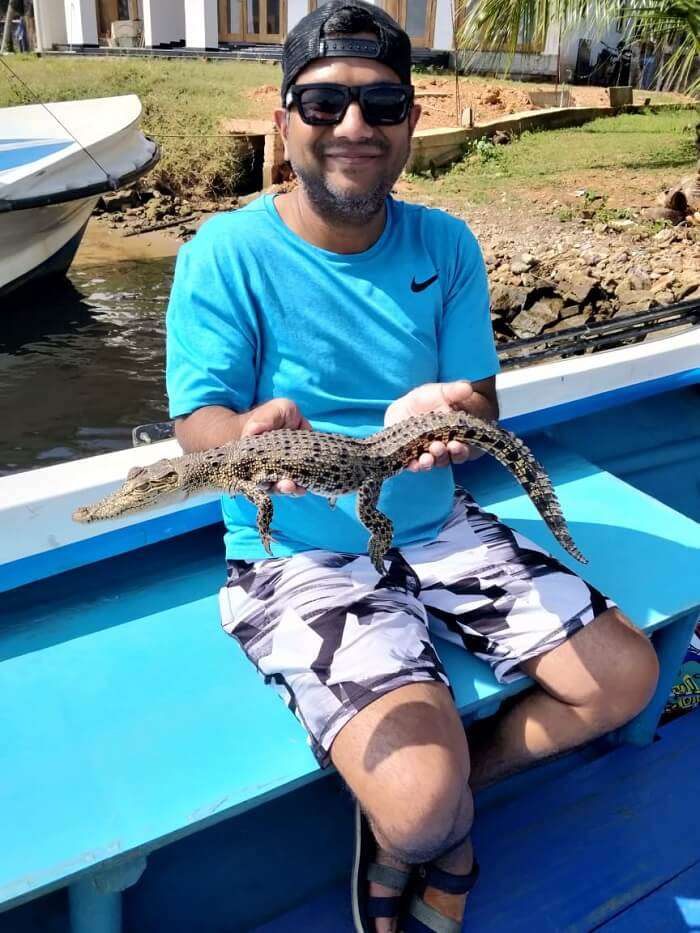 We spent three whole days in Bentota and the idea was to relax and just take it slow since we were on our holiday. Our hotel was located right next to the beach and every morning, we woke up to the views of the turquoise blue ocean. Most of our time in Bentota was spent on the picturesque beach. The next day, we went to a turtle hatchery and hopped on a river safari where we saw crocodiles and black monkeys. It was really fun. Luckily, we found an Indian restaurant near our hotel where we dined satisfactorily in days. Bentota Beach is more stunning when you visit it in the early hours. We found a hippie Goa-like shack on the beach where we spent our last day in Bentota.
Day 8: Last Day In Colombo
The next day we left for Colombo. We had our flights booked for the night so we did not book a hotel. We found Colombo a bit different from other cities in Sri Lanka. It is a metropolitan with gigantic shopping malls and skyscrapers. You will find famous branded food chains and brands. We spent the entire day shopping in Colombo before we bid adieu to the beautiful island country.
What were your highlights from the trip?
Wildlife Safari and spotting a leopard up close and personal in Yala National Park
Watching the whales out in the ocean in Merissa
Surf beaches in Merissa that gave me a feeling of a beach in California
Did you stumble upon any negative experience on your trip?
Food was one of the low points for us on our family trip to Sri Lanka. Sadly, there are not many options for vegetarians in Sri Lanka. We thought we would easily find South Indian cuisines in Sri Lanka but our myth was shattered. You will find fresh seafood more easily than south Indian food. So, non-vegetarians are in luck. Thankfully, we were carrying enough packaged food like cup noodles and frozen food with us
Do you think you missed out on anything?
Sri Lanka is so vast and diversified even seven days in the country are less to explore. We missed out Sigiriya Rock, Adam's Peak, Dambulla, World's End, and Unawatuna. Next time, I would like to cover the Northern and central region of the country.
How was your overall experience with TravelTriangle?
TravelTriangle gave us what we were looking for which means the itinerary, attractions, and most importantly, the price of our choice. The best part about booking with TravelTriangle was the customization, a flexibility we did not have with other travel agents.
The other thing we liked about TravelTriangle is how it connects customers directly to the local travel agents. I was contacted by 3-4 local Sri Lankan agents who were ready to design our package according to our requirements and were competitive with their prices too.
Also, kudos to our designated travel expert! Easy online payment and installment options also made it a pleasant experience for us. We are planning Istanbul in 2020 and really look forward to it.
Do you have any tips for future travelers?
Seasickness is common during whale watching experience, especially for women and kids. Do not hesitate to ask for medicine for the boat's captain or carry your own medicine.
If you wish to stay in an ecolodge in Yala National Park, I recommend you spend at least 2 nights in the wilderness for a wholesome experience.
Carry packaged or ready-to-eat food if you are a vegetarian. Eating options in Sri Lanka for vegetarians are sparse.
 10 Romantic Beach Resorts in Sri Lanka to Melt Your Hearts Away In 2021

Pankaj's family trip to Sri Lanka was a perfect balance of a laidback vacation and rendezvous with nature. If you too wish to experience nature up close and personal with your family or a spouse, then plan a trip to Sri Lanka. Spot more leopards and whales on your holiday than Pankaj's family did! ;)
---
Looking To Book An International Holiday?
Book memorable holidays on TravelTriangle with 650+ verified travel agents for 65+ domestic and international destinations.
---