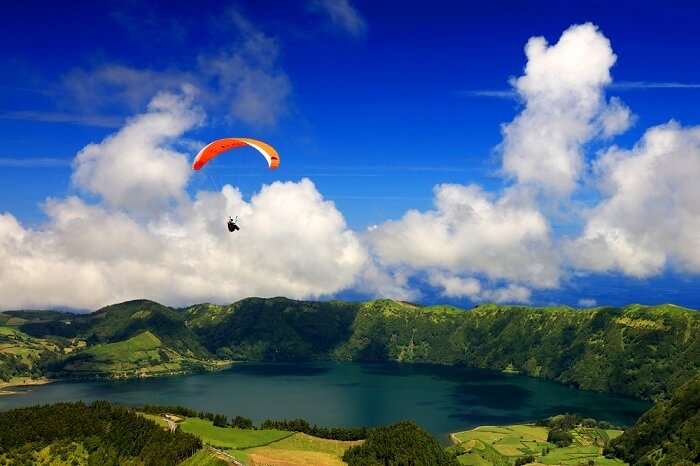 If you love adventure sports and feel that adrenaline rush while flying through the clouds then you must be a fan of paragliding. You would feel like a bird when you glide through the sky with the canopy and see the beautiful views at the distant horizon like a bird. Paragliding is fun, recreational and you can feel each of your heartbeat as you glide through the sky. And if you're truly in for the experience, believe us there is no place better than paragliding in Portugal. The country offers some amazing views and gives you options of some of the best experiences when it comes to paragliding. Whether you stay at Portugal or are on a vacation here, you should definitely try this adventure sport.
Paragliding In Portugal – What Makes It Exclusive?
If you are wondering what is so special about paragliding in Portugal, then let us tell us that you would get unlimited options of paragliding institutes here and along with that the weather in Portugal is very favorable and a reliable one, which makes this country a popular destination for this adventure sports. So whether you are visiting the country in summer or winter that does not matter, the weather round the year is favorable for the activity. So the next time you make sure to soar high above the Algarve on a sunny day.
Top 5 Places For Paragliding
If you are in search of best paragliding sites in Portugal then here is a list of places that you can choose from to take you first free flight in the sky and enjoy the beautiful view, the gushy wind and the wonderful weather from high above in the sky. The cost of paragliding in Portugal would vary a bit from one site to another but it would be near about £ 60 for 30 minutes of flight.
1. Setúbal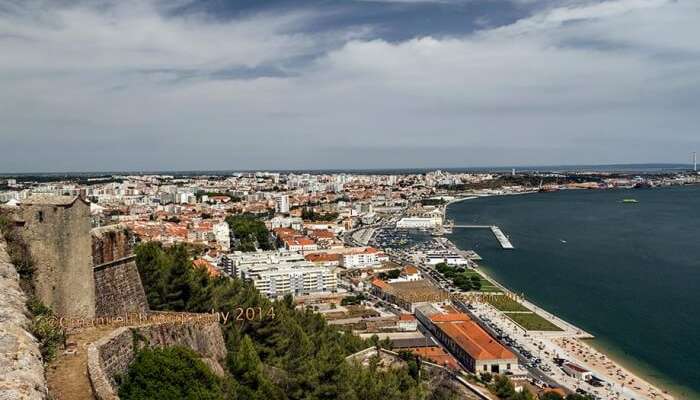 If you want go for an exciting adventure of paragliding in Lisbon, Portugal, then you can choose this wonderful destination that is located very near to Lisbon just across the mouth of the Tagus. You would be able to witness a beautiful view where you would encounter the wonderful stretch of coastline of the Atlantic that goes down towards Algarve. You would see something around twenty launching sites in this area, and all the places would give you some beautiful views of the coastline along with the rugged look of the cliff. Each view that you would see during your flight would definitely take your breath away. You would get stunned and mesmerized. You can take off from the hills and then enjoy soaring high above the mesmerizing beaches and the clear blue water. You should definitely try this spot if you want to do paragliding in Portugal.
Additional Info: Setubal also offers you with some great tourist attractions like Castelo de Palmela, Convento da Arrábida and much more. So after your paragliding session, you can enjoy these tourist spots and explore more about Portugal.
Location: Near Lisbon
Must Read: Christmas In Portugal: 6 Places Which Will Give That Perfect Christmassy Vibes!
2. Montalegre
This site is the most famous one when we talking about the paragliding sites in Portugal. This is the same place where the 2000 and 2012 World Cup for paragliding was held and this place fully justifies the honor. You would be able to glide through the clouds and see all the views like a bird do. Looking down below from such a height would give you an experience that you would not forget in your lifetime. So if your choice is to go for paragliding in Porto, Portugal, then this is the best location that would cater to your needs. You would get to see the border of Spain flying high above this site and would get an experience that you have never had before.
Additional Info: You can visit different tourist spots like 7 lagoas, Peneda- Geres National Park etc which are located very at Montalegre.
Location: Very close to the border of Spain at the north of Porto
Suggested Read: 9 Best Churches In Lisbon That'll Make Your Portugal Holiday More Memorable
3. The Azores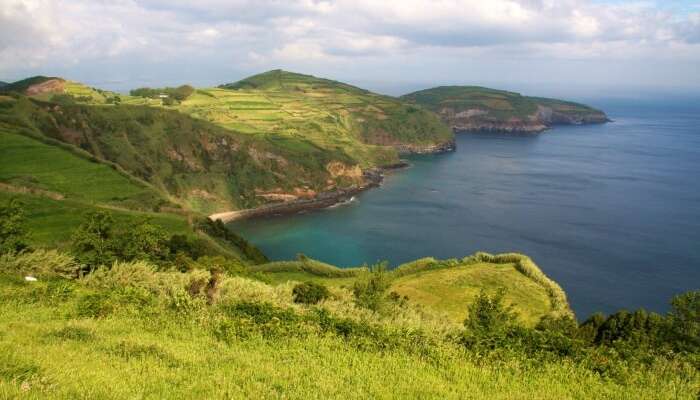 Actually, Azores are a small group of volcanic island that is located far away to the south of Lisbon. Even though you might argue that the place is too far, however as it is located in Portugal and because of the breathtaking view that this place offers, we are going to consider this beautiful paragliding sites in Portugal on our list. Located near the mid Atlantic Region, the Azores are basically an archipelago of about nine volcanic islands. And being above volcanic island, you would witness some exceptional views that you would never see anywhere else. The experience is breathtaking and you would fall in love with what you see. Even after being located at such a distance from the main cities in Portugal, the exceptional views and the pleasant weather throughout the year attracts many people to come here and enjoy the adrenaline filled free flight.
Additional Info: You can go to see mount Figo, the Algar do Carvao natural reserve, the Funus lake or the Museum Whale Factory of Boqueirao. When it comes to tourist attractions, you would find endless option near this wonderful paragliding sites in Portugal.
Location: Near the mid Atlantic region
Suggested Read: Azores Islands: A Handy Guide To This Nature's Gorgeous Marvel In Portugal
4. The Algarve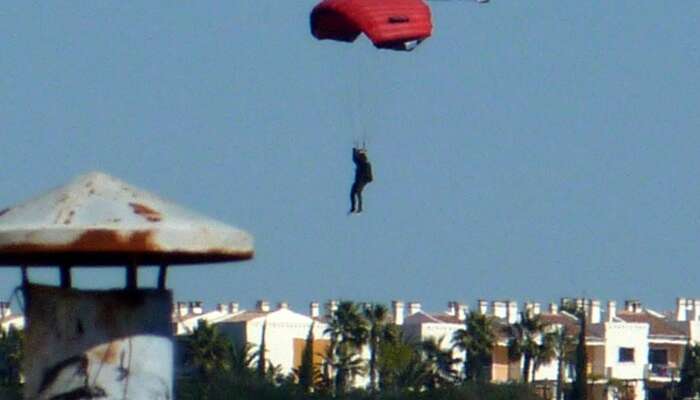 Even though Algarve is more famous for its array of wonderful tourist attractions, but its ability to offer you with a wonderful paragliding experience should also not be underestimated. You would be able to have a sky view of all the tourist spots that are present at this place and along with that, you would be able to enjoy the un-matching experience that paragliding offers you with. You would be able to witness some of the most beautiful beaches that are located at Algarve while paragliding like Porto de Mos, Falesia and Albufeira.
Additional Info: Algarve is famous for its tourist destinations only so you would be able to enjoy all of them along with the beautiful beaches and lip smacking Portuguese cuisine.
Location: this place is located at the southernmost end of the continental Portugal.
Suggested Read: Lisbon Nightlife: 10 Best Places To Enjoy Portugal Nights To The Fullest
5. Linhares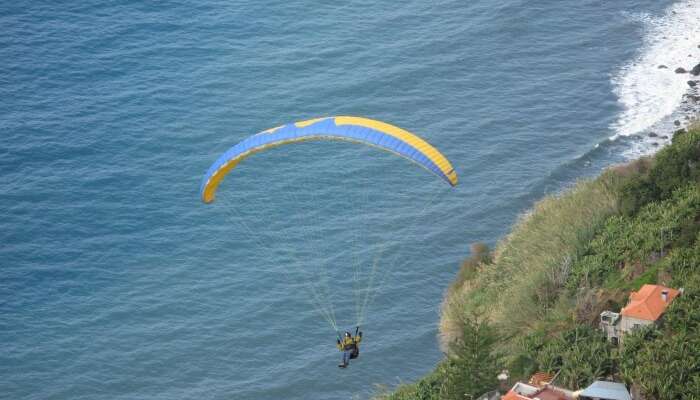 With an hour's drive from Porto, you would be able to reach Linhares. This is located at the ridge of a mountain and is one of the most reliable places when it comes to paragliding in Portugal. The flying condition in this area is truly great and you would be able to paraglide at anytime of the year. During summers, you can enjoy paragliding in the evening and get stunned by seeing the aerial view of the lightened up Portugal. This place offers you with multiple launching sites as well as landing sites so you can choose from any one of them. Linhares holds the record of six hours of flying time which should give you enough reason to enjoy the wonderful adventure here.
Additional Info: Linhares offers you with some amazing Biological Reserves. This place is ideal for you if you love staying within nature. You can also visit Lake Juparana for some lone times with your loved ones.
Location: Near Porto
Further Read: 13 Terrific Things To Do In Portugal To Soak In The Rich Portuguese Flavor
Excited to tick this adventure off your bucket list? Make sure you include it in the itinerary of your next Europe trip with TravelTriangle . We are sure it'll add more fun and thrill to your long awaited vacation!
Frequently Asked Questions About Paragliding in Portugal
Q. Why is Libson one of the best paragliding sites in Portugal?
A. You can look at the most stunning landscapes, the weather is great throughout the year and there are as many as 20 sites for launching from Portugal. Every view launched from a different location is stunning and different from the other.
Q. Which place in Portugal has the most favorable flying conditions?
A. Linhares has beautiful beaches and scenic landscapes and is one of the best places in Portugal that has the best flying conditions. The weather is so favorable that you could fly for as long as six hours at a stretch. This place has many launching sites.
Q. What is the average cost to fly tandem in Portugal?
A. It costs 5000-6000 INR to fly tandem in any of the regions in Portugal. Paragliding is affordable in Portugal and you get to see the best views of landscapes, mountains, and various terrains in Portugal.
Q. Which place is best for cross-country flying in Portugal?
A. The Azores is the best place for cross-country flying. The climate is pleasant and you see the most stunning views of landscapes in various beautiful color palettes spread across terrains.
Q. When is the paragliding festival in the Azores?
A. The paragliding festival is held in July and August. You can choose to visit the festival in August as the weather is pleasant and gives a stunning view when you fly.
Q. From which paragliding site would you see the border of Spain?
A. If you want to have a look at the border of Spain from a bird's eye view, visit Montalegre. It's a great place for paragliding and sightseeing in Portugal.
Q. Which archipelago is best for paragliding near the Atlantic region?
A. To view the breathtaking scenic view of the green landscape and the cluster of islands visit the Azores which is an archipelago with breathtaking viewpoints and has pleasant weather throughout the year.
---
Looking To Book An International Holiday?
Book memorable holidays on TravelTriangle with 650+ verified travel agents for 65+ domestic and international destinations.
---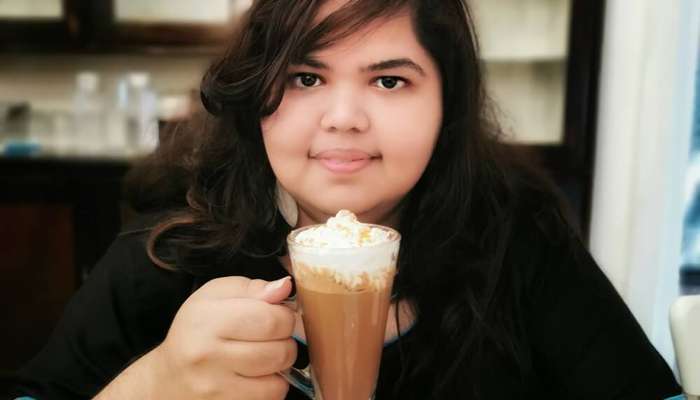 Comments
comments