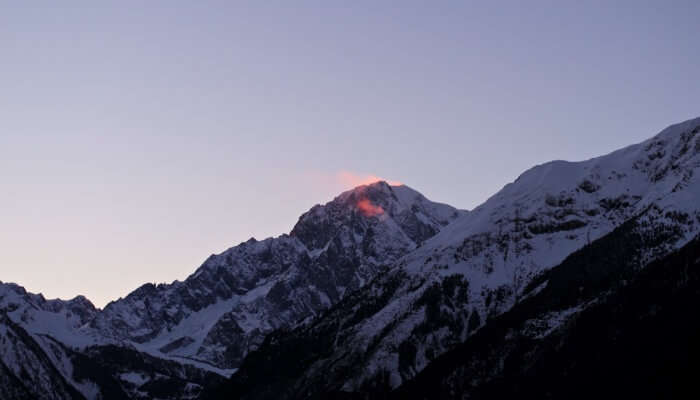 If you are one of those searching for the best destinations for your next vacation, then consider Europe. European countries are dream destinations for most travellers from across the world. These nations are famous for mind-blowing events, interesting activities to do and great attractions, and whatnot. Be it some of the popular historical attractions of global repute, national parks, music, sports, skiing or snowboarding, the different places to visit in Europe in February won't disappoint you. That is why the continent deserves to be called a paradise for visitors.
Weather In Europe In February

The weather of Europe in February varies from one region to the other.
Northern Europe: Highest temperature: 2-degree Celsius and lowest temperature: -7-degree Celsius.
Western Europe: Highest temperature: 5-degree Celsius and lowest temperature: 3-degree Celsius.
Eastern Europe: Highest temperature: 13-degree Celsius and lowest temperature: 4-degree Celsius.
Mediterranean Europe: Highest temperature: 14-degree Celsius and lowest temperature: 10-degree Celsius.
Must Read: 10 Famous Winter Festivals In Europe That Are Perfect Spots Of Happiness In 2022
Why You Should Visit Europe In February

You can visit Europe in February for the following notable reasons;
To avoid crowded season
Enjoy pleasurable weather conditions
To carry minimum clothes
An easy option to find hotels
Economical Aspects When Traveling To Europe In February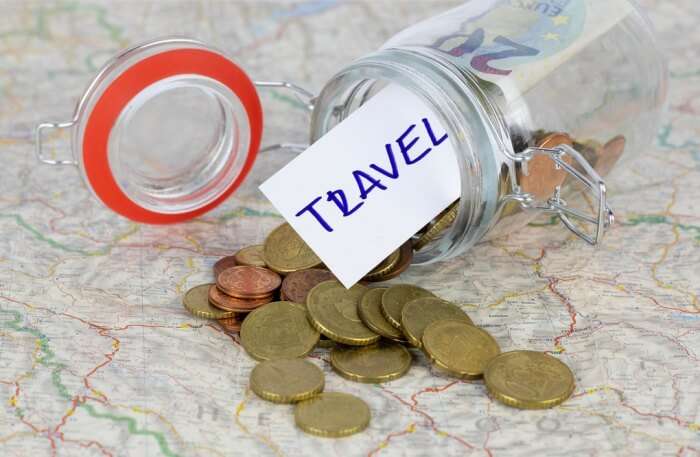 February is called to be the cheapest month to explore some parts of Europe, including Paris, and several other places. Visitors can enjoy cheap airfares, budget-friendly accommodation, etc. It enables them to save their hard-earned money.
Popular Events Of Europe In February

If you are travelling to Europe, especially in February month, you will be able to enjoy the number of events which are popular among the tourists. Here are a few of them.
Let It Roll Winter 2022: Organized first in 2003 in the Czech Dance Scene, Let It Roll Winter 2022 is one of the most popular events, scheduled to take place on Feb 28 this year. As expected to be the most visited event, it is popular for the drum and bass parties
Sitges Carnivals: Sitges Carnivals witness the participation of over 250,000 people. This event is much talked about for the colourful parties, bright shows, and lots more
Winter Lights Festival: It's another popular event that takes place every year in February and lets you witness the magic of lights. The 3-day long event exhibits the light shows on public places, swimming pools and building, etc.
Madrid Carnival: As one of the greatest events in Europe, Madrid Carnival gets organized on the streets and also on the square of Madrid. This event is all about humour and a feast of ingenuity that takes place for several days
MENT Ljublijana 2022: Organized from February 5 to 8, this 3-day long festival is organized at different places across Ljublijana. If you love art and explore some great creations from popular artists, this event is a perfect match for you
Snowattack 2022: It is a week-long festival that witnesses the major participation of tourists from across the world. This event takes place in France at the Les Ores ski area. It offers tourists to explore a lot of fun and joy
Suggested Read: 17 Spots For Snorkeling In Europe Every Underwater Enthusiast Must Visit In 2022
5 Places to Visit Europe in February
Europe houses many popular places which visitors would prefer to make their ways, especially in February. Your trip to Europe will remain incomplete without visiting these places.
1. Madeira
2. Prague
3. Zurich
4. Montvalezan
5. Paris
1. Madeira
Located in Portugal, Madeira titillates the minds and souls of the majority of visitors who flock to Europe in February month. The Island of Madeira is the best place for those who prefer to avoid the cold of February on the course of their trips. Those of you who are here can engross yourselves with some great outdoor activities such as hiking, skywalk and paragliding, etc.
How to Reach: By Air.
Ideal for Trip Duration: 2 to 3 days.
Suggested Read: 18 Must-Attend Spanish Festivals In 2022 That Reflect Europe's Rich Culture
2. Prague

Located in the Czech Republic, Prague facilitates visitors to take a glimpse of the beautiful Winding Street. Be it taking the walk of historical ways or visiting the Museum of Beer, visitors who flock to this place explore lots of fun and joy during their trips. You can also make your way to the local shops to buy unique kinds of stuff like painted eggs, glassware, puppets, and lots more.
How to Reach: By Air.
Ideal for Trip Duration: 2 days.
3. Zurich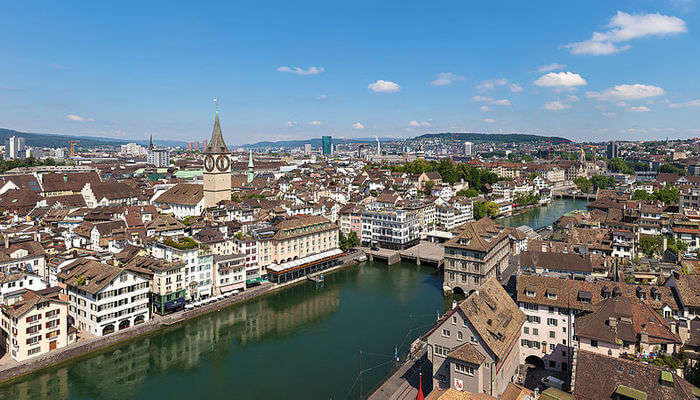 If you are in Europe and wish to enjoy the month of February, Zurich is another popular destination located in Switzerland which you can consider visiting. To enjoy this place of wintry wonderland to the fullest, you are advised to make a day trip to enjoy its mountainous terrains. Whether you wish to enjoy the slopes, skiing, or many other things, Zurich is the right place for you.
How to Reach: By Air.
Ideal for Trip Duration: 1 to 2 days.
Suggested Read: 35 Best Places To Spend Christmas In Europe In 2022
4. Montvalezan

Seeking to witness an amazing terrain? Well, you can make your way to none other than Montvalezan, which is located here on the French-Italian border. Visitors can enjoy their stays at the resorts. If you are with kids, never forget to try La Rosiere.
How to Reach: By Air.
Ideal for Trip Duration: 1 to 2 days.
5. Paris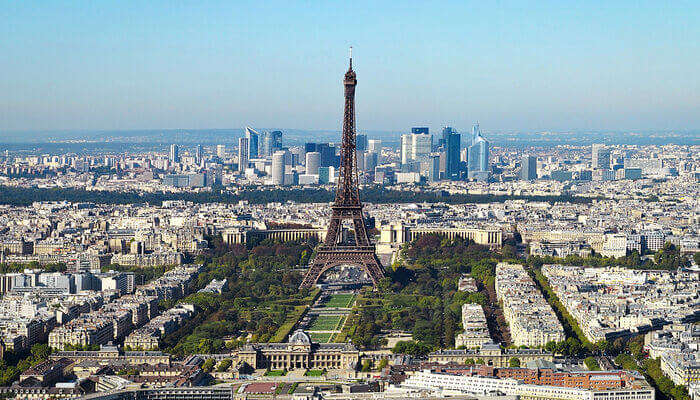 The capital city of France is the greatest choice for the couples, especially for those seeking to make their Valentine's Day a memorable occasion in life. February is an off-season for Paris thus you can avail the benefit of getting the cheaper deals. You can take advantage of cheap hotels and affordable airfares in this month.
How to Reach: By Air
Ideal for Trip Duration: 2 to 3 days
Further Read: Best Nightlife In Europe: 9 Cities To Party In 2022 Like There's No Tomorrow
If you are seeking to make your Europe trip affordable yet highly enjoyable, then February remains the best month to visit this place. Mentioned above are some of the best places to visit in Europe in February that remain famous and must be explored exclusively during this time of the year.
For our editorial codes of conduct and copyright disclaimer, please click here.
Frequently Asked Questions About Places to Visit in Europe in February
Which part of Europe is best to visit in February?
There are numerous destinations in Europe that showcase a unique charm in February. These are:
1. Montvalezan, France
2. Nice, France
3. Prague, Czech Republic
4. Madeira, Portugal
5. Zurich, Switzerland
6. Paris, France
7. Madrid, Spain
8. Kyrenia, Cyprus
Which are the most beautiful places in Europe?
Europe is replete with spectacular places that you must visit on your Europe trip. Some of the most popular ones are:
1. The Azores, Portugal
2. Cliffs of Moher, Ireland
3. Biarritz, France
4. The Dolomites, Italy
5. Eastern Carpathians, Romania
6. Capri, Italy
7. Giant's Causeway, Northern Ireland
8. Kirkjufell, Iceland
Can I visit Europe during the current Covid situation?
Yes, most European countries are open for travel. However, make sure to cross-check the current status of the destination you're planning to visit. Also, ensure to always carry your vaccination certificate. Besides this, you need to follow government protocols that include wearing a mask when in public, sanitizing hands at certain intervals, and maintaining social distancing.
Is February a good time to visit Europe?
February is the peak season to visit Europe to enjoy winter. There are many places activities you can engage with during this month.
Where is the warmest place in Europe in February?
Palermo, Seville, Azores, Athens, Marrakech, Tenerife, and Madeira are some of the warmest places in Europe you can visit in February.
What is the average temple in Spain in February?
The average temperature in Spain during February range between 2 to 13 degree Celsius.
Which are some top attractions in Portugal?
Here is a list of some of the best attractions in Portugal:
1. Mosteiro dos Jerónimos, Lisbon
2. Convento do Cristo, Tomar
3. Oceanário de Lisboa, Lisbon
4. Bom Jesus do Monte, Braga
5. Palácio Nacional de Sintra, Lisbon Coast
6. Torre de Belém, Lisbon
How many days are enough to explore Europe?
You must plan a trip of at least 7-10 days to witness the best places in Europe. Apart from sightseeing, you can also indulge in numerous outdoor activities.
---
Looking To Book An International Holiday?
---