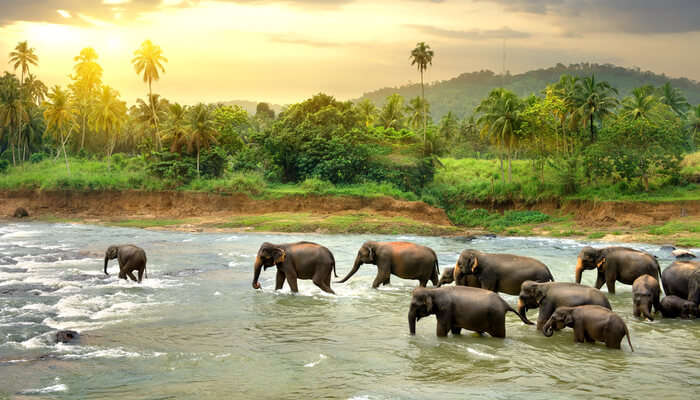 Sri Lanka, a land of pristine and expansive beaches, cheerful locals, scrumptious cuisine, the habitat of elephants, fascinating centuries-old ruins, and fragrant tea terrains, hides such experiences for travelers that simply take away their breath and make them fall in love with the country. A small suburb city of the capital city of Colombo, Kelaniya is a destination that is also an educational hub of the country. With countless places to visit in Kelaniya, Sri Lanka is slowly emerging as a focal point for the tourists and explorers. Kelaniya is one of the oldest cities in Sri Lanka and holds the utmost significance within the hearts of the locals.
Dating back to 543 BC, the city of Kelaniya is believed to have been visited by the Lord Buddha himself during a war between two kings for the gem-studded throne. The city is the birthplace of Queen Vihara Maha that has added this destination to the list of places with great historical significance. Find below a list of places that one can pay a visit to when traveling to the beautiful country of Sri Lanka.
Top 5 Places To Visit In Kelaniya
A destination with historic importance latched to it, Kelaniya is one of the major cities of Colombo in Sri Lanka. Go through this list of places to visit in Kelaniya that will certainly leave you awestruck.
1. Kelaniya Raja Maha Vihara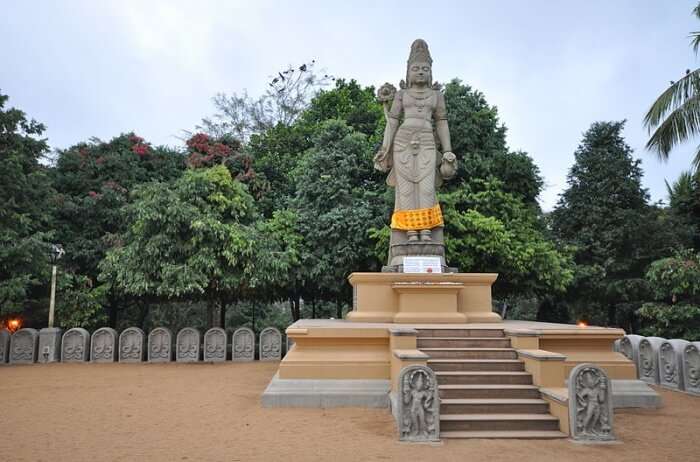 Kelaniya Raja Maha Vihara is one of the most prominent Buddhist temples in Sri Lanka. With more than 2500 years of history to it, this is the place Lord Buddha visited along with 500 monks invited by king Maniakkhikha. The location at which Buddha stood and preached is marked by a stupa. It is the perfect place to come face to face with Buddha's life in the form of beautiful paintings and the artifacts like utensils and gen studded throne that belonged to him. You will also marvel as the 18 foot stone statue of Avalokiteshvara found here.
12 Places To Visit In Katunayake In 2022 That Will Show You The Essence Of Sri Lanka
2. Duruthu Perahera

Marking the beginning of Buddhist calendar in Sri Lanka, this grand procession in the month of January (Duruthu) is one of the greatest & most glorious cultural traditional festivals in Sri Lanka, attended with great enthusiasm by devotees and tourists alike. Duruthu Perahera is celebrated to commemorate Gautam Buddhas first visit to the country 2500 years ago, with 3-day long festivities at Kelaniya Raja Maha Viharaya. You can witness a magnificent spectacle on the final day with decked up and bejeweled elephants, acrobats, singer, drummers & torch-bearers conjuring up a grand procession.
Be A Part Of These 16 Festivals In Sri Lanka In 2022 That Showcase Its Culturally Vibrant Side
3. Kelaniya Buddhist Temple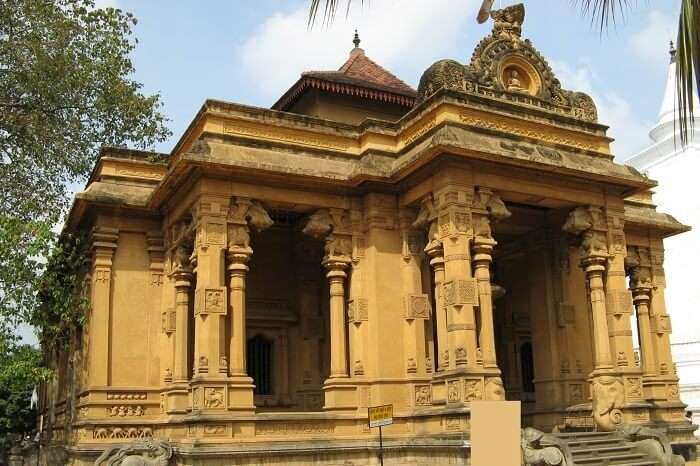 If you have visited all the major attractions and wondering what to see in Negombo, then you might have missed the famous Kelaniya Buddhist Temple. Situated just 20km south from the town, the temple has fine wall paintings that make you simply gaze at them for hours. Tourists can also spend a few quiet hours meditating and sitting peacefully at the temple. Just outside the temple are many small shopping stalls that have momentos and statues of the deity of the temple. You can choose to buy some of them and take them as a memory when you return home. It is undoubtedly one of the best places to visit near Negombo.
8 Places To Visit In Negombo For A Perfect Sri Lankan Vacation!Best Places To Visit In Negombo
4. Kelaniya Temple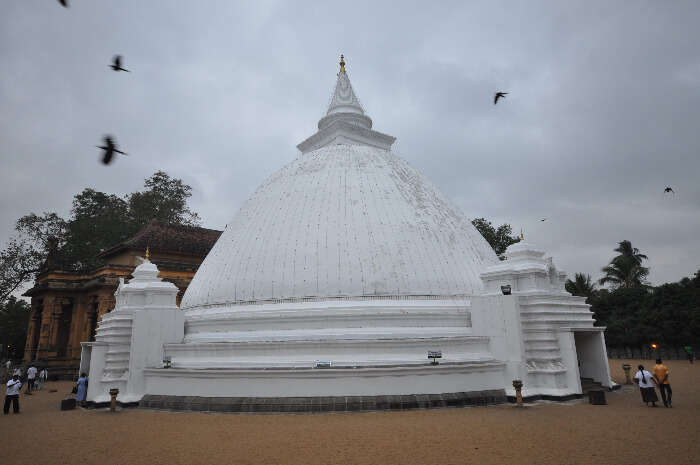 Kelaniya Temple based on the banks of the Kelaniya Stream is a standout amongst the most sacrosanct destinations of Sri Lanka. It is trusted Buddha together with 500 Arahats (Especially edified creatures) visited Kelaniya on the Weekday of the Buddhist Time 2531 and explaining of the Dhamma, the Buddhist teaching to the occupants of the island. Buddha's convenient visit to the island brought about suppressing an inevitable war between two lords named Chulodara and Mahodara over a jewel-encrusted position of royalty. Honeymoon in Colombo is delightful indeed.
Colombo Honeymoon: 10 Best Places To Visit With Your Love
5. Viharamahadevi Park

Initially known as Victoria Park, Viharamadevi Park is home to thousands of flowering trees and flourishing flowers which bloom during the months from March to May This park is also home to the elephants that are a part of ceremonies and events of the public. The park boasts about benches that are used by the visitors to just embrace the tranquility surrounding the park and witness the world pass by. This park is also home to walkways, scenic landscapes, and playgrounds where the little ones can spend hours and hours without getting bored! One can even encounter the old snake charmers and re-visit their childhood by witnessing the show.
5 Captivating Places To Visit In Sri Lanka With Kids For Fun-Filled Retreat!

Exhibiting expansive beaches with crystal clear waters, lush greenery, toy trains, tea plantations oozing out the fragrance, panoramic views of landscapes, and ancient civilizations, Sri Lanka is a destination like no other. Home to the auspicious city of Kelaniya, this destination blankets some of the most scrumptious cuisines served to the travelers. With no dearth of places to visit in Kelaniya, Sri Lanka leaves no stone unturned to ensure that travelers get to embrace some of the most magnetizing experiences. Plan an escapade to Sri Lanka and embrace the wonders of mother nature like no other!
---
Looking To Book An International Holiday?
Book memorable holidays on TravelTriangle with 650+ verified travel agents for 65+ domestic and international destinations.
---