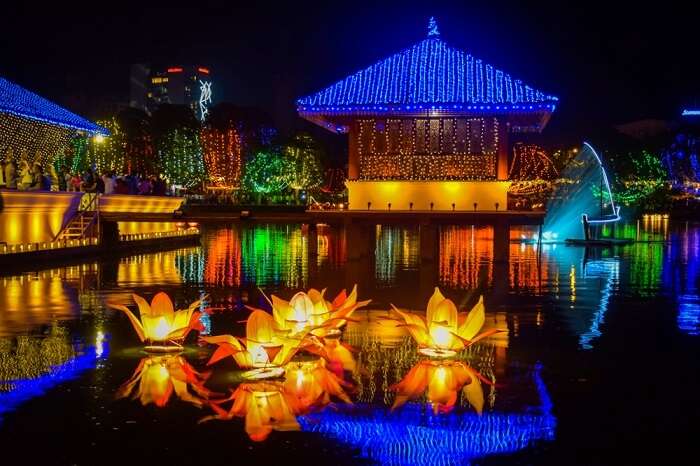 Sri Lanka, the tiny teardrop shaped isle, offers myriad experiences ranging from world-class cultural and historical sites to palm-fringed beaches, verdant tea plantations and spectacular national parks teeming with wildlife. Home to the four main religions of the world, 'the pearl of Indian Ocean' is also a land of never-ending festivals and events celebrating all facets of life. Celebrated with great fervor and fanfare, festivals in Sri Lanka offer the perfect chance to witness & be a part of this beautiful country's culture and traditions. With over 25 public holidays marking national festivals in Sri Lanka, here's a list of the best ones you must not miss.
10 Festivals In Sri Lanka That Are Worth Being A Part Of
Here's a list of 10 Sri Lanka festivals in 2019 that you must witness at least once in your life. They not only showcase the culture of the country, but also its beautiful traditions and history.
1. Sinhala & Tamil New Year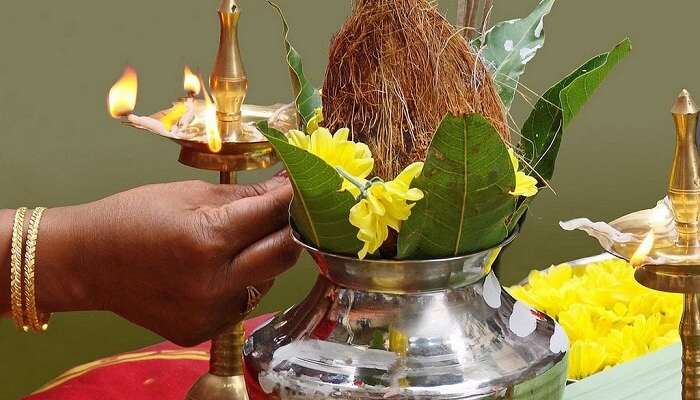 Usually around mid-April every year the entire country is enveloped in a festive atmosphere to mark the Lunar New Year. Amongst all festivals in Sri Lanka, the Sinhala & Tamil New Year is especially celebrated with great pomp and show to mark the end of the harvest season and spring. People get busy cleaning and decorating their homes, preparing traditional sweets, enjoying meals with the family and showing off their new clothes. The celebrations also involve anointing children with herbal oils, bursting firecrackers and organizing competitive games to add to the fun quotient.
When: 13-14th April
Where: Entire island
Must Read: Galle Nightlife: Here Is All You Need To Know About The Sri Lankan Party Hub
---
Sri Lanka Holiday Packages On TravelTriangle
Book your Sri Lanka trip from TravelTriangle: Inclusive of Hotels, Sightseeing, Transfers, & Meals. Best Prices Guaranteed. Get Customizable Package & Free Guidance From Destination Experts. Book Now!
---
2. Vesak Poya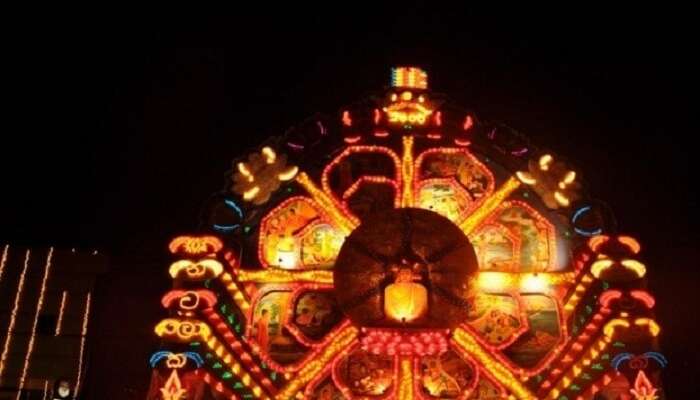 Commemorating the three important milestones in Buddhas life- his birth, enlightenment, and nirvana – Vesak Poya is one of the most prominent Buddhist festivals in Sri Lanka. Celebrations begin on a full moon day and continue up to a week, filling every home, street and shop with the magical light of colorful lanterns called Vesak kudu, depicting the light of Buddha. Cities like Colombo and Kandy sparkle with lit-up pandals displaying elaborate panels from the Jataka stories, while tiny clay lamps brighten up villages throughout the festivities of Vesak festival in Sri Lanka.
When: full moon of May
Where: Across the island, but celebrations in Colombo are on a grand scale.
3. Kandy Esala Poya Perahera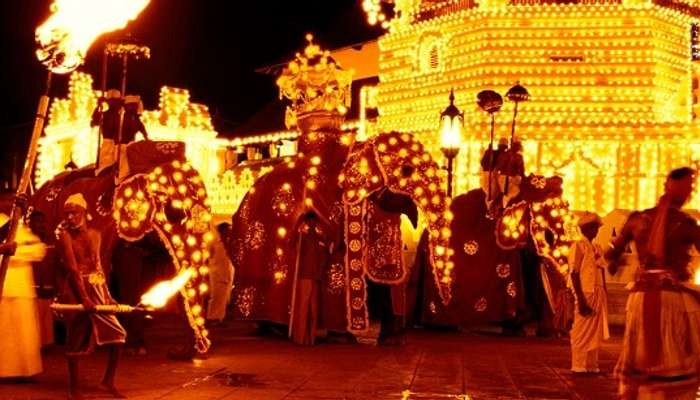 Another important one amongst religious festivals in Sri Lanka, The Festival of The Tooth pays homage to the sacred tooth relic of Buddha enshrined at the famous temple in Kandy. The grand celebrations include a spectacular procession of traditional dancers, drummers, and elephants dressed up in rich finery through the streets of the city every day for a week. The excitement, fervor and festivities on the last night must be seen to be believed. It is recommended to book a seat in advance through some local agencies to enjoy the spectacle in its full glory.
When: full moon of July or August
Where: Kandy
4. Poson Festival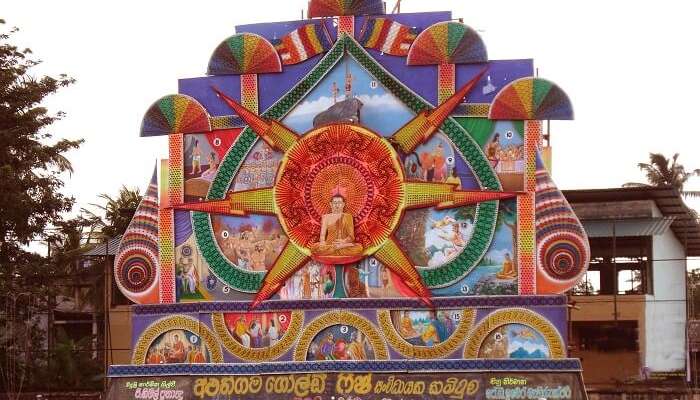 Also known as Poson Paya, this is the second most important one amongst festivals celebrated in Sri Lanka by the Buddhists. Since it commemorates the advent of Buddhism in the island in the 3rd century, Poson Festival holds great historical significance too. Just as in Vesak, the celebrations include lanterns, pandals, and alms-stalls across the island in the true spirit of the Buddhist traditions and teachings. The grandest festivities are in and around Mihintale rock outcrop where Buddhas disciple Mahinda first preached Buddhist doctrines to King Devanampiyatissa.
When: full moon day in June
Where: Mihintale and Anuradhapur
Suggested Read: 8 Best Places To Visit In Kandy – Sri Lanka's Spiritual Capital
5. Kataragama Esala Festival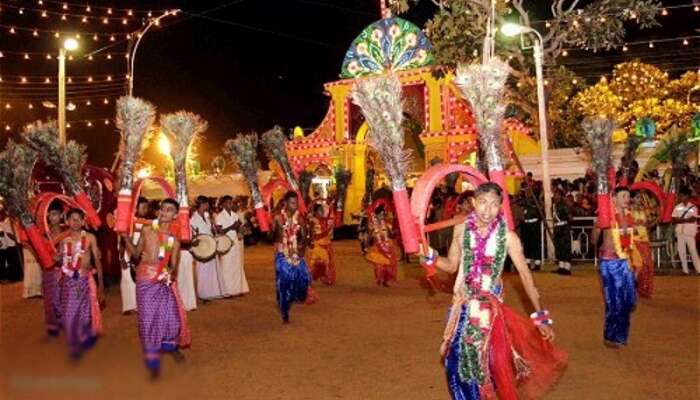 One of the most significant Hindu festivals in Sri Lanka, it attracts thousands of devotees from across the island to the holy town of Kataragama in southern Sri Lanka over a two-week period. People from all major faiths seek divine guidance and penance from the deity by indulging in rituals like skin-piercing and acts of self-mutilation. Just like the Esala Perahera, this festival is also marked by processions of dancers, musicians, elephants, fire-eaters and acrobats, all adding up to the religious fervor and festivities.
When: July or August (coincides with the Esala Perahera in Kandy)
Where: Kataragama town in Southern Sri Lanka
Suggested Read: Ramayana Tour In Sri Lanka: Exploring The Religious Trail In The Island Nation
6. Vel Festival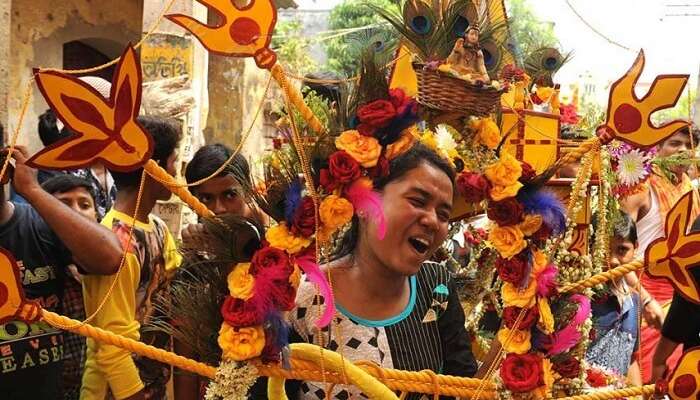 Amongst the most important Hindu religious and cultural festivals in Sri Lanka, Vel Festival commemorates the victory of war-god Skandha over evil forces and venerates his trident (vel). The vel is placed in a huge dazzling golden chariot pulled by devotees in white with their faces smeared in holy ash. Accompanied by dancers, musicians and elephants the procession moves across the city to the sound of chants, drums, bells and divine sons reverberating through the streets. The gorgeous procession and the sacred vibes are sure to leave you awestruck & mesmerized.
When: July/August
Where: Colombo
Suggested Read: Best Things To Do On A 4D/3N Family Trip To Sri Lanka!
7. Mahashivratri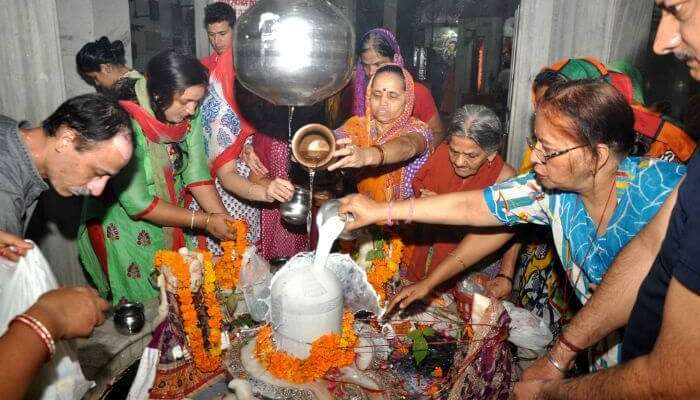 Devotees of Lord Shiva across the country celebrate padmarajarathri (great night of Shiva) in the month of February with prayers and festivities. Worshippers begin their day with a purification bath, carrying water pots to the temple to bathe the Shiva Linga and then spend the day fasting and meditating at various temples. Some temples like the Sri Kaileshwarar also celebrate with dance and music performances to celebrate this important festival in Sri Lanka. This year the festival will be celebrated on 4th March.
When: March
Where: Across the island
8. Duruthu Perahera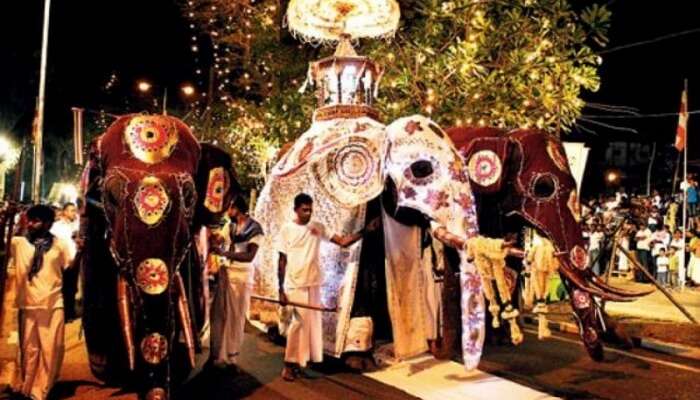 Marking the beginning of Buddhist calendar in Sri Lanka, this grand procession in the month of January (Duruthu) is one of the greatest & most glorious cultural traditional festivals in Sri Lanka, attended with great enthusiasm by devotees and tourists alike. Duruthu Perahera is celebrated to commemorate Gautam Buddhas first visit to the country 2500 years ago, with 3-day long festivities at Kelaniya Raja Maha Viharaya. You can witness a magnificent spectacle on the final day with decked up and bejeweled elephants, acrobats, singer, drummers & torch-bearers conjuring up a grand procession.
When: Full moon day in January
Where: Kelaniya Raja Maha Viharaya, Colombo (8 kms away)
Suggested Read: Sri Lankan Cuisine: 10 Dishes That'll Make You Want To Visit Sri Lanka
9. Nallur Festival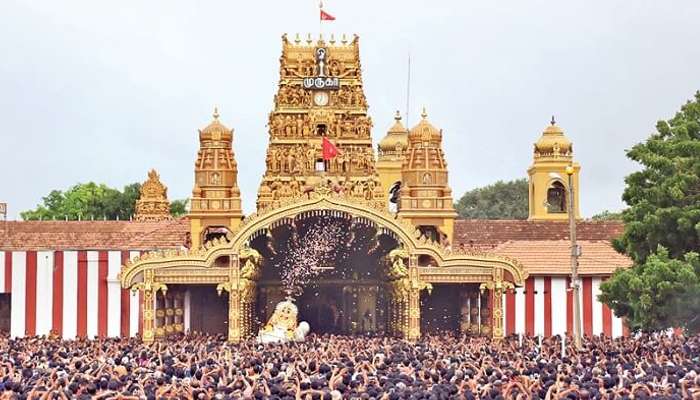 Rivaling the celebrations at the Kandy Esala Perahera, this 25-day long Nallur Festival held in honor of Lord Murugan is a grand and glorious affair worth witnessing. Various festivities and processions mark the celebrations on different days, with devotees from the entire island thronging the Nallur Kandaswamy Kovil. On the day of Chariot Festival, ardent devotees carry the glittering deity on a magnificent silver throne around the town. While on other days, there are fantastic processions with spectacular chariots.
When: August-September
Where: Jaffna
Suggested Read: 15 Stunning Beaches In Sri Lanka That Will Make You Go 'Wow'!
10. Thai Pongal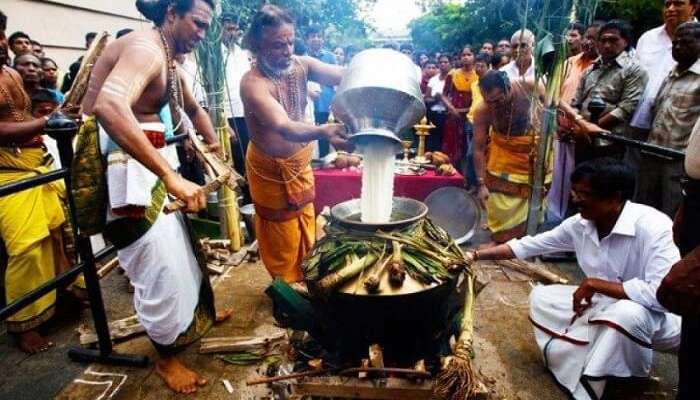 Celebrated for 3 days starting from the first day of Thai (the 10th month in Tamil calendar), this is one of the important festivals in Sri Lanka 2019 where families pay tribute to the sun god for a bountiful harvest. The festivities begin by drawing kolams (rangoli) with rice paste in the front yard of houses and boiling milk mixed with rice, jaggery, and spices. The entire family participates in the festivities to pay gratitude to Surya as well as the cattle which play an important role in bringing a good harvest.
When: Mid-January
Where: All across the country
Further Read: Our Friends Trip To Sri Lanka Was The Perfect First Time International Vacation
Other than these, Ramadan and Eid are the major Muslim festivals in Sri Lanka celebrated with great fanfare. There are many more interesting music festivals in Sri Lanka 2018 that have gained huge popularity like the Colombo Jazz Festival and Ultra Music Festival. Enticed to witness them already? Well, don't wait much and plan your Sri Lanka trip with TravelTriangle right away!
Frequently Asked Questions About Festivals In Sri Lanka
Q. How is Diwali celebrated in Sri Lanka?
A. Diwali is celebrated the same way in Sri Lanka, as it is celebrated in India by illuminating the house with earthen lamps, preparing traditional sweets, and burning firecrackers.
---
Looking To Book An International Holiday?
Book memorable holidays on TravelTriangle with 650+ verified travel agents for 65+ domestic and international destinations.
---
People Also Read:
Adventure Trip to Sri Lanka Sri Lanka In April Sri Lanka On Budget
Comments
comments