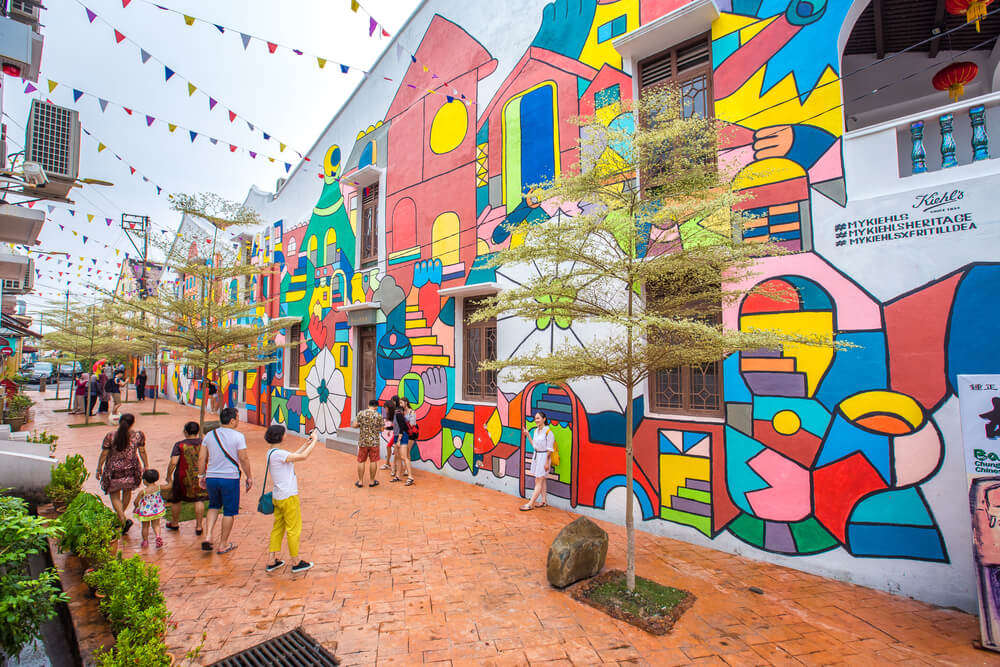 Malaysia is one of the most loved destinations and is visited by tourists from all parts of the world, it has everything you would want on your vacation, from beaches to waterfalls and from rainforests to national parks. If you are looking for a lively place for your next vacation, then Malaysia is one of the best options suitable for you! The major tourist attractions here are Kuala Lumpur, Batu Caves and Petronas Twin Towers.
We all know why Christmas is celebrated. Malaysia has people from various countries and religions, and a major part of its population is Christian and that's why people here celebrate Christmas. There are a lot of places to visit in Malaysia during Christmas such as Sungai Chiling Waterfalls, Temenggor Lake and Cantaloupe. Have a look at the list of the most popular places to visit in Malaysia on your vacation!
3 Best Places To Visit In Malaysia During Christmas!
Malaysia is an incredible destination and has everything you would want. To help you out, here's a complete list of the places to visit in Malaysia during Christmas!
1. Sungai Chiling Waterfalls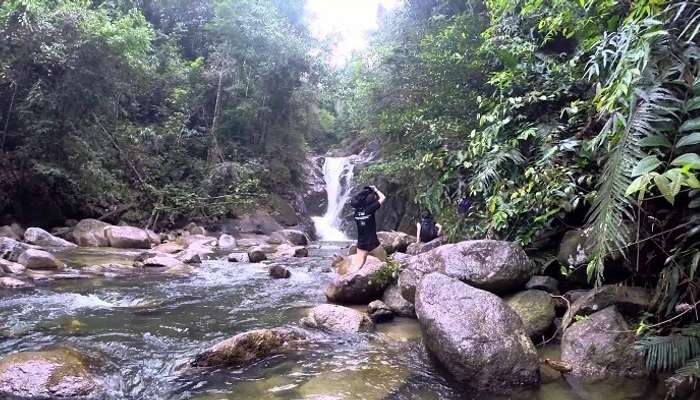 Located in Selangor, the Sungai Chiling Waterfalls is one of the best places to visit for adrenaline junkies looking for thrills and spills in Malaysia. This is because Chiling Waterfalls, which doubles as a fish sanctuary, can only be reached after you take an adventurous trek along the river. There are six river crosses you need to go through, so make sure that you are ready to get your feet wet! Although the current can get strong and the water is deep, the walk is completely safe. Surrounded by dense vegetation, this place feels like nature's hidden treasure. Sungai Chilling Waterfall is closed during the Puasa month and you should also avoid visiting this place on public holidays.
Read More: Top Waterfalls in Malaysia
2. Temenggor Lake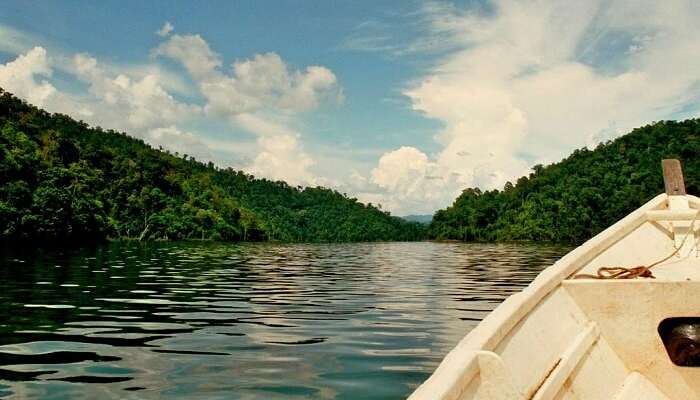 Home to several species of fishes like Toman, Kelah, Sebarau and Baung, Temenggor is a man-made lake located near Banding Island which is a hub for travellers as it provides great sightseeing opportunities. One of the important man-made lake of Malaysia, Temenggor lake is visited by many travellers to explore the brilliant man-made creation. It is the second largest and the most famous lake in West Malaysia, it is a great recreation spot and you can come with your friends and family to relax and enjoy its scenic beauty.
Location: Hulu Perak District, Perak, Malaysia.
Read More: Lakes In Malaysia That Will Bring You Closer To Nature
3. Cantaloupe At Troika Sky Dining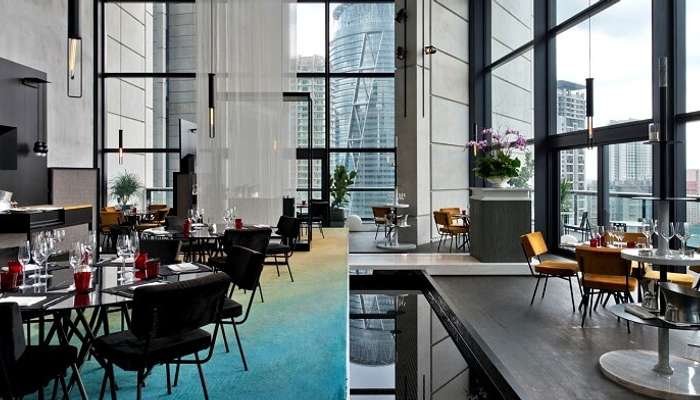 Offering panoramic views of Kuala Lumpurs skyline and scintillating views of the Petronas Twin Towers, dining at Cantaloupe at Troika Sky Dining is not something you cant afford to miss. Encompassing of world-class services, the perfect ambience, and of course the toothsome cuisines, Cantaloupe indeed is one of the best romantic restaurants in Kuala Lumpur.
Read More: Best Romantic Restaurants In Kuala Lumpur
Found the list of places to visit in Malaysia during Christmas enthralling? You should not miss out on these places if you want to have a great experience here. When in Malaysia, do as the Malaysians do, you should definitely try authentic Malaysian dishes like Bak Kuh Teh, Chee Cheong Fun and Hokkien Char Mee. If you are heading towards Malaysia for a vacation, make sure that you have added places like Mount Kinabalu, Resorts World Genting and Bukin Bintang. Now you know that there's so much to explore in Malaysia, what are you waiting for? Plan your sojourn to Malaysia with TravelTriangle now and explore this cosmopolitan island.
Comments
comments