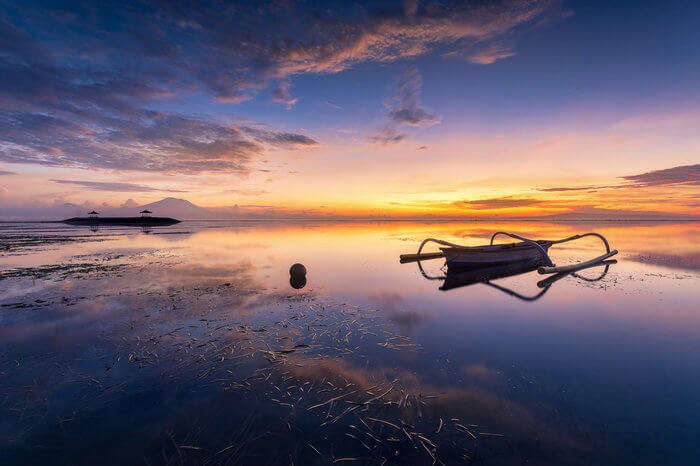 Negara is the capital city of Jembrana Regency, in Bali province. This place is famous for the number of sacred Temples and beautiful beaches in and around this area. There are a lot of other places to visit in Negara, Bali with family. The most popular temples in this area are Pura Perancak and Taman Pecangakan. Both of these temples are based upon the Hindu Balinese school of thought. These temples are also known for their mesmerizing style of art and architecture. If you are a nature lover then you can definitely try visiting Roses peak, this is the best destination to explore nature from closest and for photography both casual as well as professional. You must also visit West Bali National Park.
Here you can explore hundreds of species of animals and reptiles, that are vulnerable. You can also perform tracking or enjoy a safari in West Bali National Park. So here is the chance for you to live your life to the fullest and experience the true colors of nature.  You can also try a lot of delicious Indonesian food and deserts, which are confined to these small cities and towns.
The best time to visit in Negara, Bali is from February to September. Although there is a lot of crowd during the month of June, July and August, so it is better to not visit this place during these months if you want to have a peaceful trip to Negara. You must also avoid visiting this place from the month of October to the end of January as it heavily rains in this region during these months, and cause a lot of inconveniences in visiting places and sightseeing.
It will take you about three and a half hours to reach Negara from Ngurah Rai International Airport. You have to cover a whole distance of 106 kilometers approx to reach your destination. You can either book your taxi or other vehicles from online websites, or you can pick one from the airport itself.
Places To Visit In Negara Bali With Family
There are a lot and lots of places to visit in Negara, Bali with family. From temples to beaches, there are many places to visit in Negara, Bali with family. So check out the list of places that you cannot miss upon, below.
1. Yeh Leh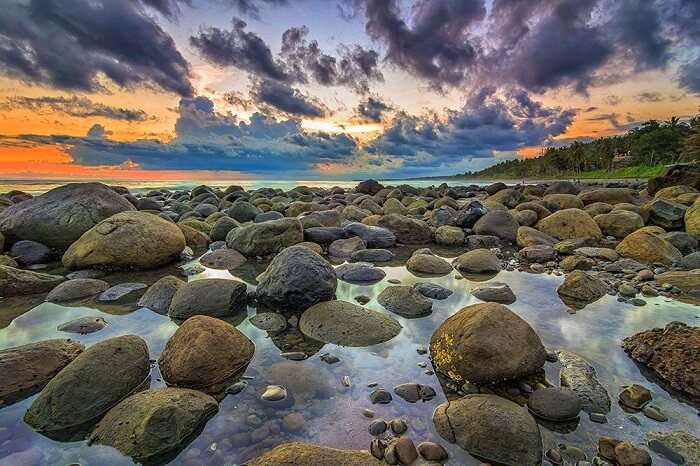 A must visit in any season, this beautiful beach has not yet found favor with tourists, and one look at it reveals why. While most of Balis beaches are filled with pretty white sand, this fishermans beach is filled with large and small pebbles and rocks of various colors. The pebbles have been washed clean of any origin story by the continuous waves, and the low tide is the ideal time to visit the place. Visiting Bali in October may put some places out of reach, but the Yeh Leh will not disappoint.
Location: Kabupaten Jembrana
Best Known: Fishermans beach
10 Places To Visit In Bali In October In 2022 That Prove It's More Than Just A Summer Retreat
2. Pemuteran Bay, North Bali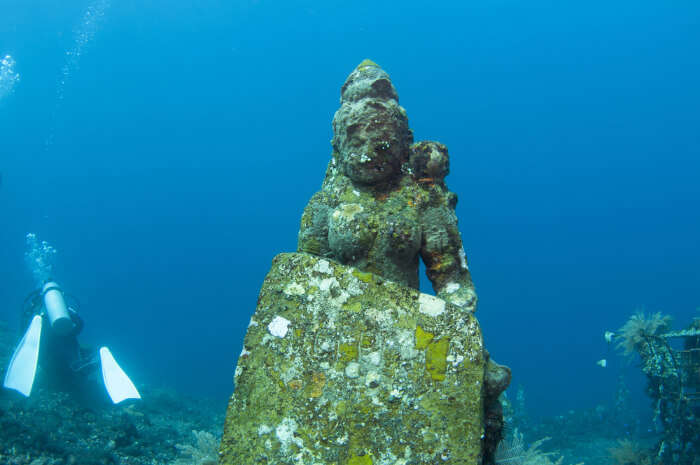 Pemuteran Bay is one of the premier site for best scuba diving in Bali. If you scuba dive here, you will be diving around the worlds largest artificial reef project. The waves at this bay remains calm throughout the year because of which the has become the largest area in Bali that has shallow coral reefs.
Earlier, the cyanide fishing had lead to a decline in the coral reefs, but with collaborative actions taken by the local communities, dive operators and resort owners through Karang Lestari Foundation, it has been restored.
As you dive, you will come across spectacular and huge artificial reef gardens. Some gardens have shrines and statues of goddesses that stand their as a surprise for the divers. Pemuteran had various diving spot which are suitable for different skill levels. This site provides the best scuba diving in Bali for beginners. There are offshore slopes and deep reefs where you can meet the underwater residents like sea fans, lobsters, morays, etc.
Location:
Scuba Diving In Bali: 7 Dive Sites To Dive Like A Mermaid In 2022
---
Planning your holiday in Bali but confused about what to do? These Bali travel stories help you find your best trip ever!
Real travel stories. Real stays. Handy tips to help you make the right choice.
---
3. The Largest Biorock Artificial Reef Project, Pemuteran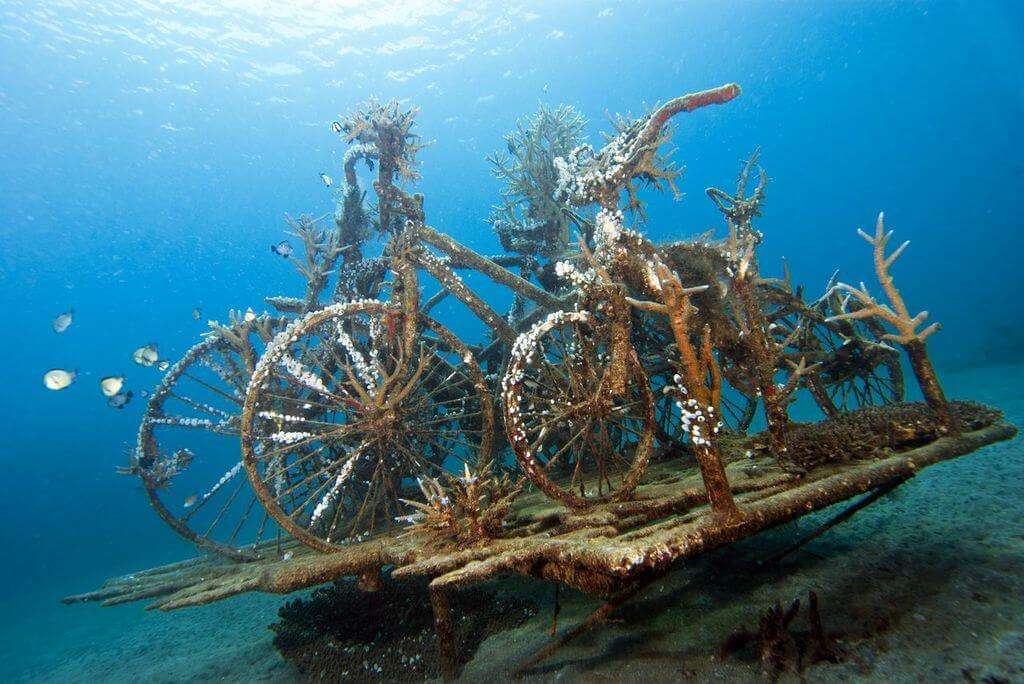 Located off the coast of a small fishing village on the remote north east coast of Bali is the beautifully scenic Pemuteran Bay. The bay is famous for sheltering one of the largest Biorock artificial reef project in the world. A biorock is a kind of cement-like substance using which marine engineers can create structures that will eventually be the habitat for corals, clams, oysters, and other marine creatures. This way the coral reefs previously decimated by waves can be brought back to life. To add to the sorkeling fun one can also explore sea turtles, reef sharks and on their lucky days even the whale sharks.
Snorkeling In Bali: 10 Spots To Explore Underwater And Hover Over Shipwrecks Of WWII
4. Banyuwangi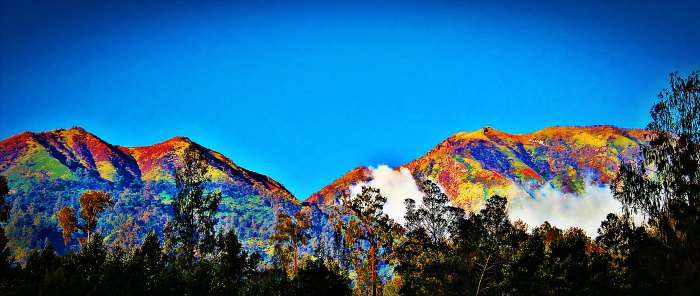 Banyuwangi is filled with beautiful gems that make for a wonderful honeymoon. Climb up the Ijen volcano and be amazed by blue flames that spring out among the yellow sulphurous rocks. Watch baby turtles take their first steps to the ocean at Sukamade Beach.Take a safari ride through the Baluran National Park, go snorkelling in Bama Beach and surfing at Pulau Merah Beach.
Best time to visit: June until September
Beyond Bali: 21 Places To Visit In Indonesia For Honeymoon In 2022
5. West Bali National Park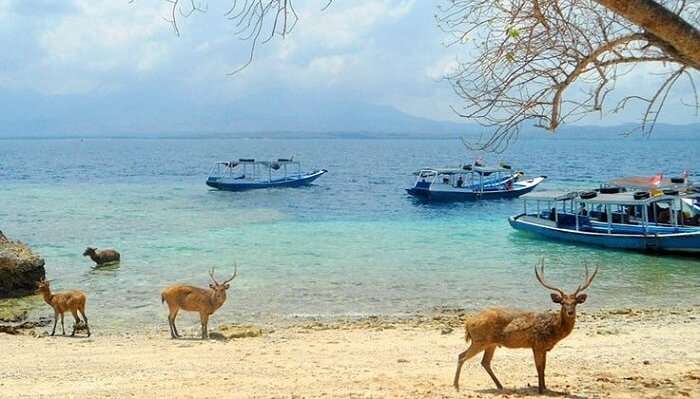 When you're in Bali, take your time to explore its national parks, wildlife reserves, forest, mountains, and gardens, that will let you explore the island in a unique way and make your journey more rewarding.
West Bali National Park in Bali is one of the most famous places in the world. Also known as Taman Nasional Bali Barat, this forested region is a conservation area which makes up the majority of central-western Bali. Founded in 1941, West Bali National Park was originally a Dutch initiative to protect the endangered Bali Starling bird, and the last remaining native animal from which most cattle in Bali descent is the wild banteng. Found in the westernmost part of the island, the park now has a total area of over 46000 acres.
Details About West Bali National Park
Best Time to Visit: August to December
Entrance Fee:
IDR 40,000 per person
A local guide must be hired for hiking, which costs about IDR 350,000
Location: Northwest Bali, Main Office – Jalan Raya Cekik-Gilimanuk Road, Jembrana
The boundary of West Bali National Park, located in the north-western part of the island, includes mangrove swamps, dense rainforests, wide open savannahs, and coral reefs. Off the north coast of Bali, there is also a small island reserve named Pulau Menjangan, also known as 'Deer Island'.
This little island is home to the rare menjangan or Javan rusa and attracts visitors from across the globe for its excellent snorkeling and diving.
Keep in mind that if you want to go on a West Bali National Park tour, you must have a parking permit and be accompanied by an official guide.
Over 37,000 acres of Bali West National Park is made up of overland terrain while more than 7,000 acres are marine areas.
The park is managed in a zoning system, which consists of the Main, Jungle, Marine Protected, Religious and Historical, Cultural, Utility, Special, and Traditional Zones.
If you are looking forward to a snorkeling adventure, you should head to Menjangan Island. This is where you will find acres of vibrant coral reef gardens, making it an ideal destination for diving and snorkeling.
At the end of the last century, the marine reserve at Bali Barat National Park recorded 110 coral species belonging to 18 families and of these species, 22 belong to the mushroom coral family.
Only 29 mushroom coral species are recorded worldwide. However, there are at least 27 Acropora coral species found in an area as big as only 4 acres. Needless to say, you will have an amazing time exploring the coral reefs at one of the best national parks in Bali.
Home to about 160 different species of birds, make sure you get a glimpse of the mascot of the Bali Barat National Park – the Bali Starling
Sea and shore birds like Lesser Frigate, and White Starlings are the most common types found in the park.
National Parks In Bali: All You Need To Know About The Terrific Two Escapes!
Are you planning for a week-long trip with your family or friends? Then Negara, Bali might be it. You can easily find places to visit in Negara Bali with family. This place has the most amazing temples and beaches. So don't worry anymore and quickly plan your trip to Bali and explore Negara at its best. We assure you that you will have the best time of your life and that you will leave this place with smiles on your faces.
---
Looking To Book An International Holiday?
Book memorable holidays on TravelTriangle with 650+ verified travel agents for 65+ domestic and international destinations.
---