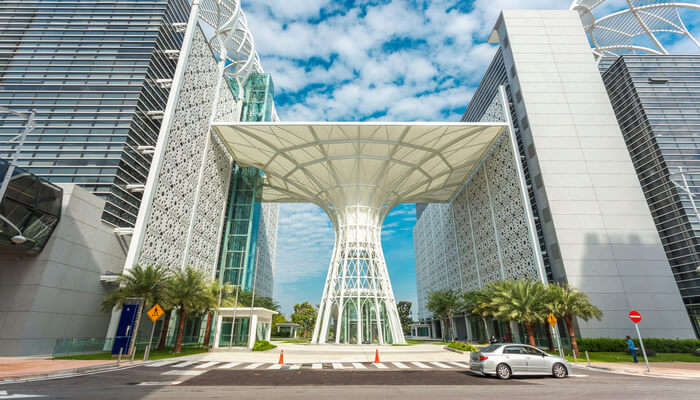 Malaysia, also known as the "Land of Mountains" is one of the most visited countries in the world, it has many mountains, rainforests, beaches, national parks and ancient architectural masterpieces and all these convey a lot about the history, heritage and tradition of Malaysia. In addition to these, it also boasts its authentic cuisine which is among the best cuisines in the world. You can do a lot of activities like surfing, snorkelling, scuba diving and hiking here.
There are numerous places to visit in Southern Malaysia such as Taman Negara and Temenggor Lake which are great recreational spots, and you should visit these places with your family and friends. Check out the complete list of the most fascinating places to visit in Southern Malaysia!
3 Places To Visit In Southern Malaysia
Did you know that Malaysia is home to the tallest twin towers joined by a skyscraper? This masterpiece of architecture is known as the Petronas Twin Towers. To help you out, here's a list of the places to visit in Southern Malaysia!
1. Taman Negara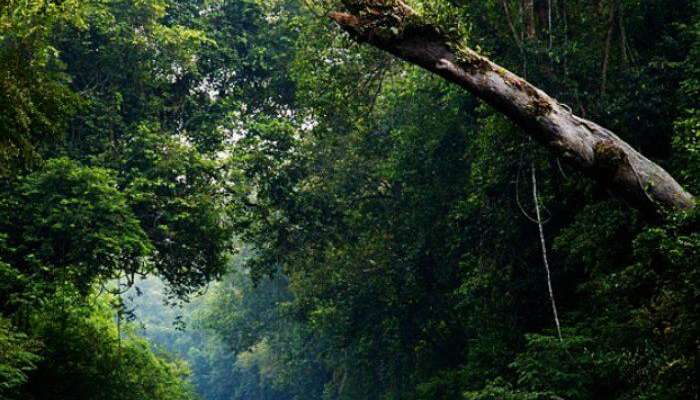 Want to experience tropical rainforest to the fullest with your beloved-welcome to Taman Negara-the 130 million years old virgin rainforest. It is one of the breathtaking honeymoon places in Malaysia where you will have the best of nature. Enjoy moments of solitude amidst nature with your spouse.
Simply exploring the surroundings together can itself be so exhilarating, it is almost like getting to know one another one step at a time. In Malaysia, there is no dearth of little alleys and lanes to do just that, both on land as well as on water. It is a diverse national park situated on the Malay peninsula, it boasts eminent flora and fauna. It is also home to a wide variety of tigers, macaques and birds.
Read More: A Honeymoon In Malaysia Amidst Rain Forests
2. Temenggor Lake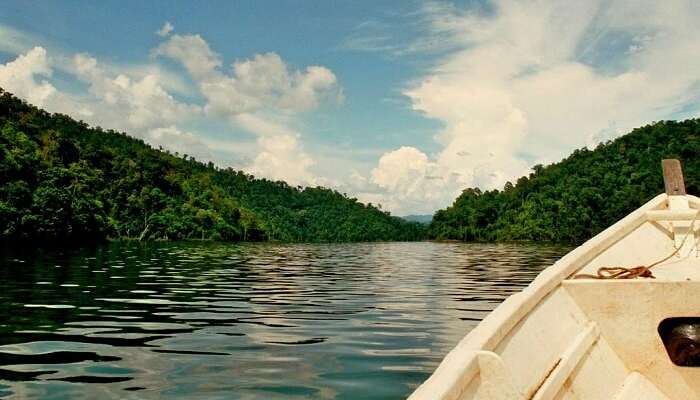 Home to several species of fishes like Toman, Kelah, Sebarau and Baung, Temenggor is a man-made lake located near Banding Island which is a hub for travellers as it provides great sightseeing opportunities. One of the important man-made lake of Malaysia, Temenggor lake is visited by many travellers to explore the brilliant man-made creation.
Location: Hulu Perak District, Perak, Malaysia.
Read More: Lakes In Malaysia That Will Bring You Closer To Nature
3. Batu Caves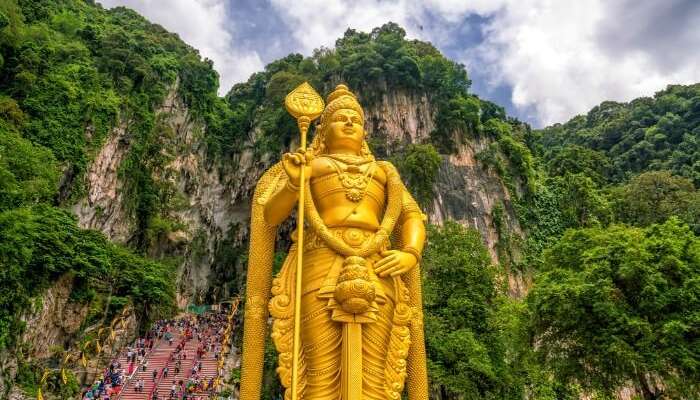 "Batu Caves" is one of the major tourist attractions in Malaysia, tourists come here to enjoy its scenic beauty and relax. It is considered to be 400 million years ago, isn't it amazing to437 experience such an ancient architectural masterpiece. If you are visiting Malaysia for a vacation with your family or kids, you should not miss out on this place as it conveys a lot about the history and tradition of Malaysia.
Read More: Top hill stations in Malaysia for your upcoming vacations
Liked the list of places to visit in Southern Malaysia? These places are more beautiful and picturesque in real-life than how they look like in their pictures. Malaysia is a must visit destination and deserves some space in your bucket list as well as your heart. Looking for more reasons to visit Malaysia? It features many adventurous activities which will give you an adrenaline rush and it also has various shopping malls where you can shop for high-end products, accessories and souvenirs. Now that you know so much about Malaysia, what are you thinking about? Don't hold back, plan your trip to Malaysia and enjoy your holidays. Don't forget to get your pictures clicked at all the beautiful spots.
Comments
comments