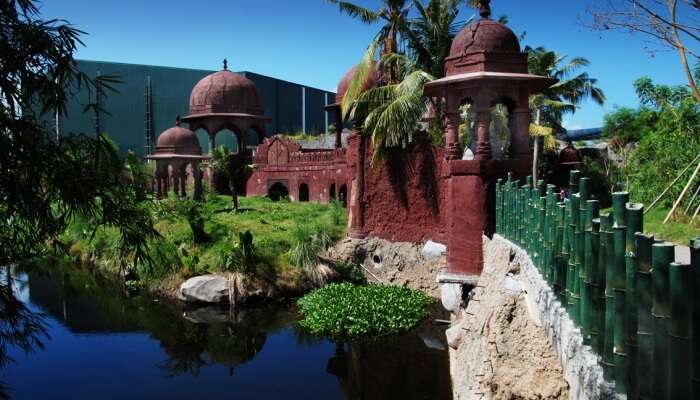 Bali is a paradise Island found on the province of Indonesia, well surrounded by enormous amount of petty yet precious Islands. Adding up a notch to the immense beauty, an art amusement park is situated here. While you are here, look upon other wondrous places to visit near Bali Safari and Marine Park for 10 days tour with your loved ones.
Bali Safari and Marine Park stands out to be a major tourist attraction located in Gianyar on the admist Island of Bali. It is commonly known to abode hundreds and thousands of endemic and exotic Indonesian species, notably Orang Utan, Bali Mynah, Komodo Dragons, and a lot more added to the list. The property covering over 40 hectares of land comprises Ganesha Park at the netrance of Bali Theatre for travellers to be entertained. If you are a religious soul, look for Pura Safari, marvellously built Hindu Temple on the tropical land. Indulge in fun and exciting activities, like Night Safari, funzone, waterpark, and theatre.
Once you have explored all that Bali Safari and Marine Park has to offer, get headed to the magnificient destinations such as Ubud, Sanur Beach, Serangan Island, Campuhan Ridge Walk, Padang Galak Beach and Ubud Celuk Village. Ubud is widely popular as the heart of Bali depicting its diversified culture, religion, and traditions. Within the old town of Ubuf, the celuk village is the most lively and spirited place to wander around. Right out of the fairytale, Serangan Island is a splendid destination to be explored, especially on a family trip. Although if you are on a romantic tour, Sanur Beach and Padang Galak Beach are the places for you to be at. Stroll across the white sand beach adorning the landscape and seascapes offered to you. But if you are a nature enthusiast, discover all the hidden trails of Campuhan Ridge Walk with your travel companion.
6 Places To Visit Near Bali Safari And Marine Park Bali For 10 Days
There are plenty of wondrous pilgrimage sites for one to explore on the Indonesian Island. Some of the most amuisng places to visit near Bali Safari and Marine Park for 10 days tour are as follows:
1. Ubud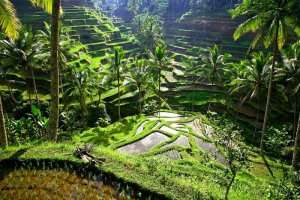 Encircled by lush green mountains, Ubud is another romantic place to see in Bali. Famed as trade and craft centre of Bali, Ubud boasts of terraced paddy fields, rainforest, heritage temples and famous Elephant Cave.
Read More: Bali vs Malaysia: Choose Your Kind Of Honeymoon Destination!
2. Sanur Beach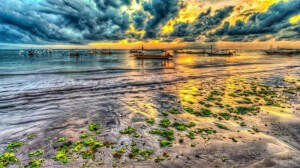 With the rising rainfall, you might not be diving or surfing in Bali in October, but there are still some Bali beaches that stand out. The Sanur Beach is one of them, far away from the crowded Kuta beach. You might still be able to enjoy the beautiful sunset here on days that are clear, and the offshore reefing is certainly a major attraction. Whether you are seeking a peaceful refuge or a hint of the local culture, this is one of the best places to visit in Bali in October
Location: Near Ngurah Rai International Airport
Best Known: Surfing
Read More: 10 Places To Visit In Bali In October In 2022 That Prove It's More Than Just A Summer Retreat
3. Serangan Island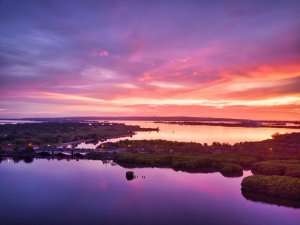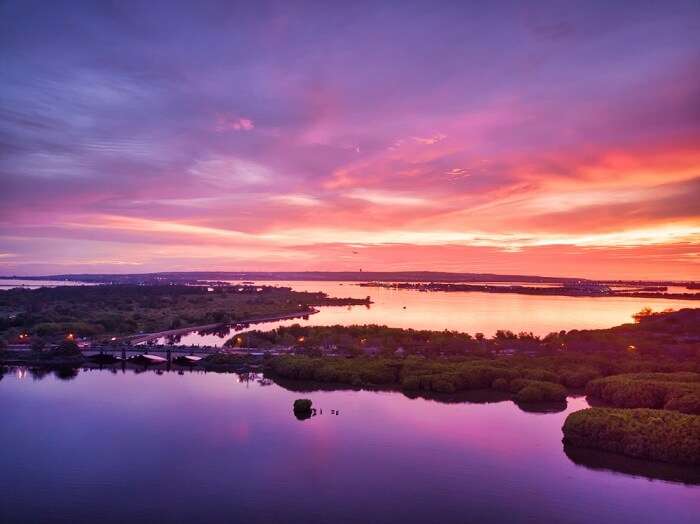 Also called the Turtle Island, this tiny island makes for a fulfilling day trip especially with the kids. The quiet island boasts of a wonderful mangrove forest, a hatchery for green turtles (which the kids will love) and a nice beach. While the spiritually inclined can visit the Sakenan Temple, the outdoor enthusiasts can try their hand at fishing or surfing. Earlier accessible only by wooden boats, the island can now be reached by crossing a small bridge just 25 minutes away from Nusa Dua.
Location: South Denpasar, into the road from opposite LotteMart on Jalan Bypass Ngurah Rai from Sanur
Read More: 12 Places To Visit In Nusa Dua For An Extra Dose Of Excitement To Your Bali Holiday In 2022
4. Ubud Celuk Village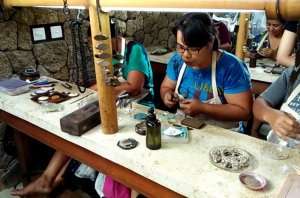 Considered to be one of the top places to visit in Ubud, the famous Ubud Celuk Village is a popular tourist attractions that is located 4 km southwest of the Sukawati District. The Balinese village inhabitants masters the art and creativity of crafting gold and silver jewellery to perfection and sell their products at cheap rates. You can buy handicrafts of gold and silver from this craft village and can also try local dishes and satiate your taste buds.
Read More: 17 Amazing Places To Visit In Ubud To Savour The Best Of Your 2022 Bali Vacay!
5. Padang Galak Beach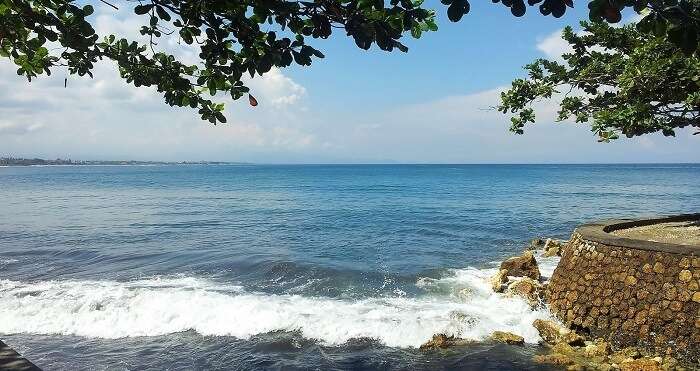 Situated in Sanur, Padang Galak Beach is one of the most fantastic beaches in Denpasar. What makes it special is the Kite Festival that takes place each year. If you are here when the festival takes place, you definitely should not miss out. Padang Galak Beach is also known for its lovely views of the islands in the distance. With a theme park and a temple you can explore, it is a superb beach to visit when you are on a Balinese holiday. Padang Galak is a beach you should not miss while you are in Denpasar.
Distance from Denpasar: 9.5 kms via Jl. Bypass Ngurah Rai
Read More: 7 Beaches In Denpasar That Are Worth Going On An Indonesian Vacation!
6. Campuhan Ridge Walk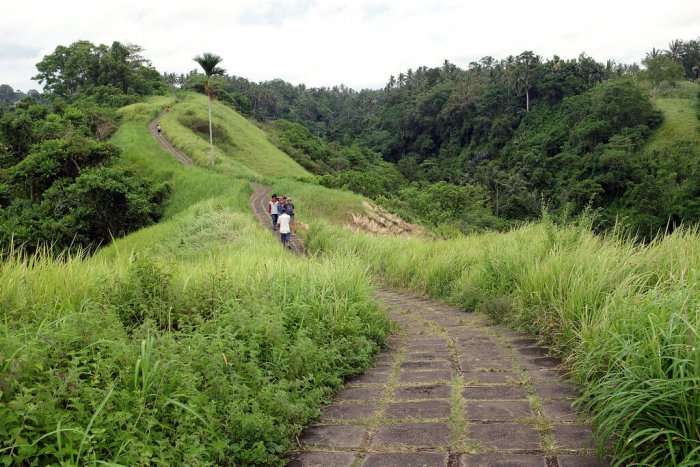 On this trek, you will get to walk through a variety of landscapes which are the highlight of the central highland part of Ubud. It provided a pleasant escape from the congested streets of the towns and into the splendid greenery. You will get to trod on hidden trails and click amazing pictures of the scenery which encompasses the place, it's truly like surrendering oneself to nature. You don't have to worry about entry fees because it is free of cost and this open for all days of the week.
Things to do: Go trekking, explore the trails, engage in photography.
Read More: 60 Spellbinding Bali Tourist Attractions To Visit In 2022
As now, you know all about these wonderfully crafted places to visit near Bali Safari and Marine Park for 10 days Island tour, What are you waiting for? Plan a trip to Bali and get going on a pretty perfect excursion to the serene destination in no time.
Comments
comments