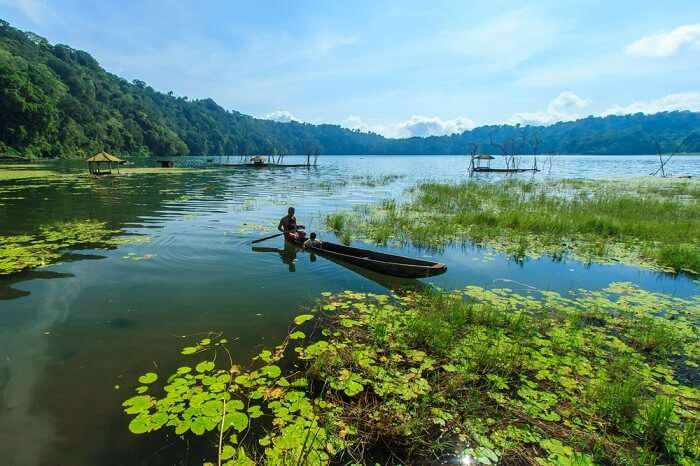 Are you planning a holiday to the magnificent Finns Beach Club? If yes, then be prepared for an unforgettable experience you will be encountering at this amazing place. As you have a plan of staying at this Beach club, knowing the best places to visit near Finns Beach Club Bali for 5 days will surely assist you in planning a perfect vacay!
Finns Beach club is an amazing hangout place located at Berawa Beach in Canggu. The magnificent bamboo structure ensures the majestic sunset view with an unbeatable 180-degree field of vision of the ocean. One can enjoy the dining and lounging vibe or simply soak in the pool, admiring the wide ocean views.
The beach club welcomes surfers from across the world, as one can paddle in for a cold beer and bite after each session on the waves. If you are a sunset lover, then Finns Beach club is one of the finest lounging spots in Canggu. One can spend electrifying time at this mesmerizing place by chilling out at the single or double parasol-shaded daybeds.
Whether planning an excursion with family, kids or friends; this club has numerous popular spots that will make your perfect holiday the most memorable one! Beaches, waterfalls, temples and a lot more; the Finns Beach club is in proximity to many spots. Following are the best places one must surely sneak while vacationing at Finns Beach Club in Bali:
5 Best Places To Visit Near Finns Beach Club Bali For 5 Days Vacation
Finns Beach Club is surrounded by numerous popular destinations that will surely make your vacation memorable. Following are the perfect places to visit near Finns Beach Club Bali for 5 days trip:
1. Pura Luhur Uluwatu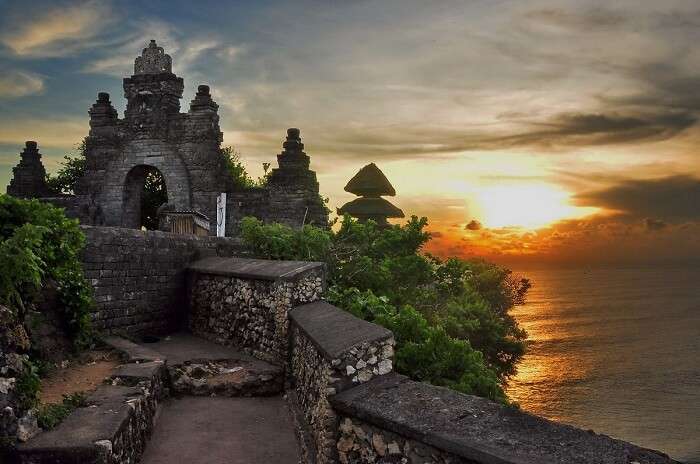 Its popularly known as Uluwatu temple and is one of the six key temples of Bali's spiritual pillars. The temple attracts wanderers with its magnificent location, perched on top of a steep cliff which is approximately 70 meters above sea level. One can witness the mesmerizing sunset backdrops here. Designed in Balinese architecture with traditional gateways and ancient sculptures, this temple exhibits several archaeological remains that prove the temple was constructed around the 10th century.
2. Tukad Cepung Waterfall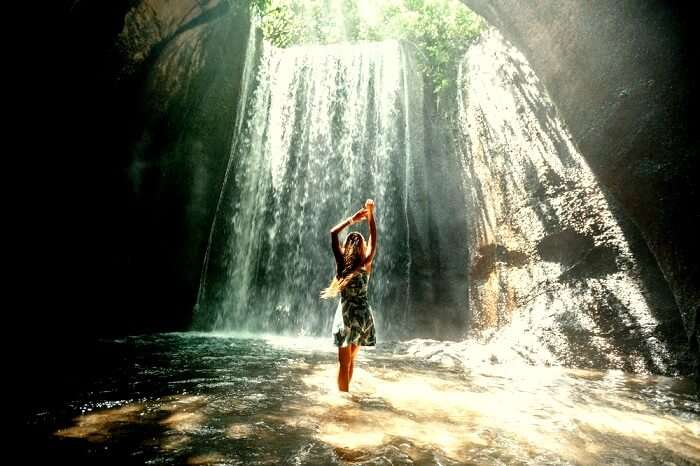 Tukad Cepung Waterfall lies in the region of Bangli regency and captivates travelers with its majestic ambiance. It is the newest tourist attraction in Bali and will make you witness the sun rays reflecting in the glistening water projecting a rainbow. The waterfall purveys a sense of tranquility amidst the cool atmosphere. One must know that this waterfall doesn't fall into a river or stream rather it flows down the cliff adding distinctiveness to this place.
3. Sundays Beach Club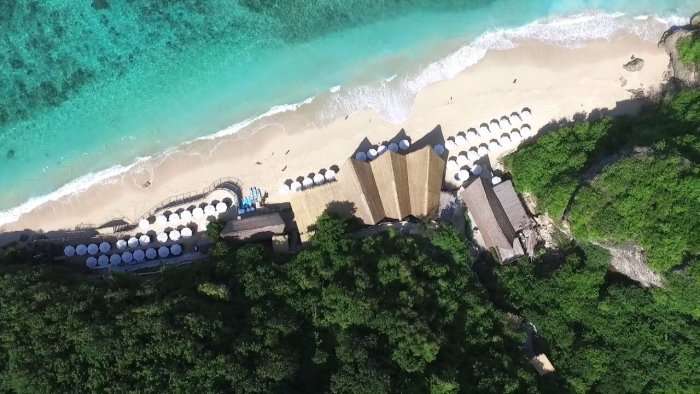 This is a popular beach club which has an in-house party spot as part of the Ungasan Clifftop Resort. The Sundays Beach Club is a small hut like a cabin with detailed thatched roof and a beach setting. In here people can spend the whole night either by going to the beach at night to experience the serenity of the lonesome waves or watch early morning sunrise from there to enjoy the peacefulness of it all. As for drinks, the round bar is stocked full with it and the club also has a kitchen which operates on a first come first served policy. Its really like a small paradise sitting right on the edge of the Ungasan Village.
Read More: 60 Spellbinding Bali Tourist Attractions To Visit In 2022
4. Pantai Biaung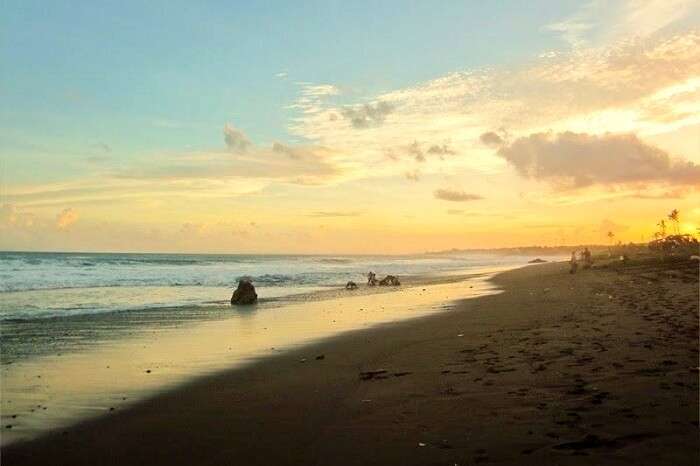 If you are looking for a beach a day after sightseeing trips in Denpasar, make your way to Pantai Biaung. North of Sanur along the 5km walkway, the beach is a great place to spend a relaxing couple of hours under the sun. What is ideal about Pantai Biaung is the footpath alongside its shore, which is excellent for leisurely walks and enjoying a picture-perfect sunset. You can also visit some of the attractions nearby, such as the Bali Orchid Garden, Big Garden Corner and Satria Gatotkaca Statue.
Read More: 7 Beaches In Denpasar That Are Worth Going On An Indonesian Vacation!
5. Padang Galak Beach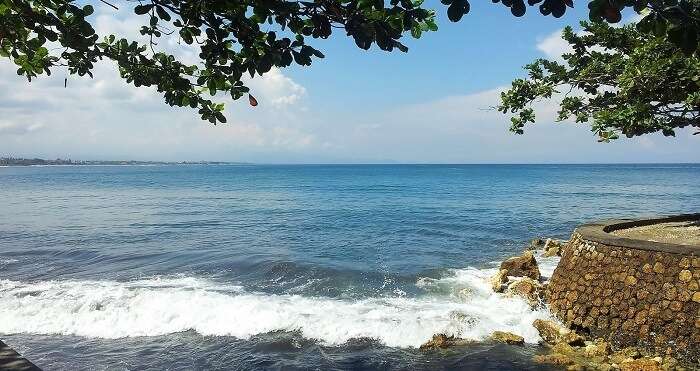 Situated in Sanur, Padang Galak Beach is one of the most fantastic beaches in Denpasar. What makes it special is the Kite Festival that takes place each year. If you are here when the festival takes place, you definitely should not miss out. Padang Galak Beach is also known for its lovely views of the islands in the distance. With a theme park and a temple you can explore, it is a superb beach to visit when you are on a Balinese holiday. Padang Galak is a beach you should not miss while you are in Denpasar.
An excursion to Finns Beach club will surely revive you by offering a unique experience away from the hustle bustle of the big cities. Book a trip to Bali through TraveTriangle and get a customized itinerary including your preferred spots. Don't forget to add the mentioned places to visit near Finns Beach Club Bali for 5 days vacay in this exhilarating place.