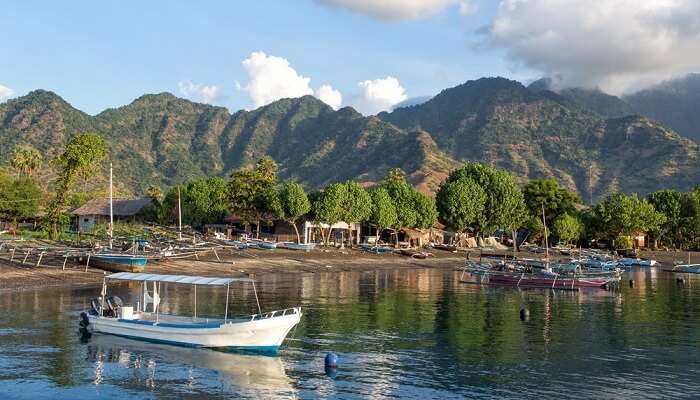 Bali is the most popular island holiday destination in Indonesia. This Indonesian island has emerged as a major holiday destination in Asia due to its famous serene beaches, historic temples, volcanic terrains, vibrant nightlife, adventure sports opportunities. Bali is home to many religious and places of cultural significance. One such place is Garuda Wisnu Kencana Cultural Park. It is a nice place to visit in September which happens to be one of the best time to visit Bali. There are also few places to visit near Garuda Wisnu Kencana Cultural Park Bali in September which you must include on your list while planning your next trip to Bali.
About Garuda Wisnu Kencana Cultural Park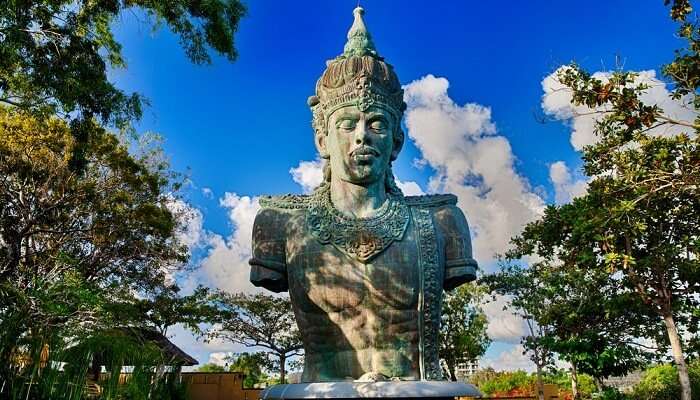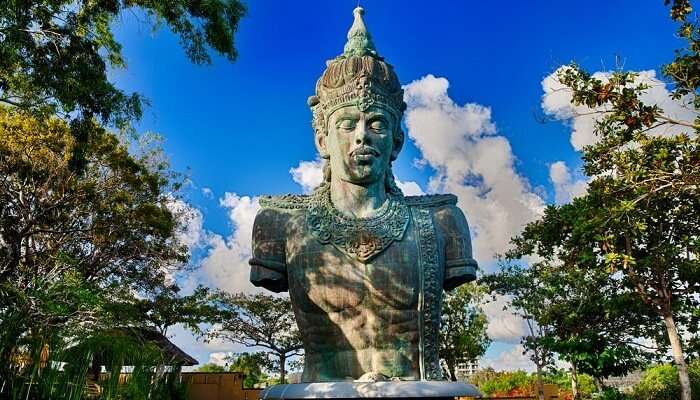 Garuda Wisnu Kencana Cultural Park is dedicated to Hindu God Vishnu and his mount Garuda. This cultural park is home to a statue of Vishnu riding on Garuda. This 120-metre tall statue was designed by Nyoman Nuarta and was completed in August 2018. Garuda is a mythical bird. There are several things to do in the park like there is Garuda Cilik Adventure, a 35-minute animated movie which gets screened on Garuda Cinema in the park. One can also watch the seven dance performances that take place in the park every day. The park also has an amphitheatre in front of which there are reliefs depicting the stories of Vishnu and Garuda. Garuda Wisnu Kencana Cultural Park is open everyday from 8 AM to 10 PM.
3 Amazing Places To Visit Near Garuda Wisnu Kencana Cultural Park Bali In September
Know the best places to visit near Garuda Wisnu Kencana Cultural Park Bali in September and have a merry time on your next trip to Bali.
1. Hardys Nusa Dua Plaza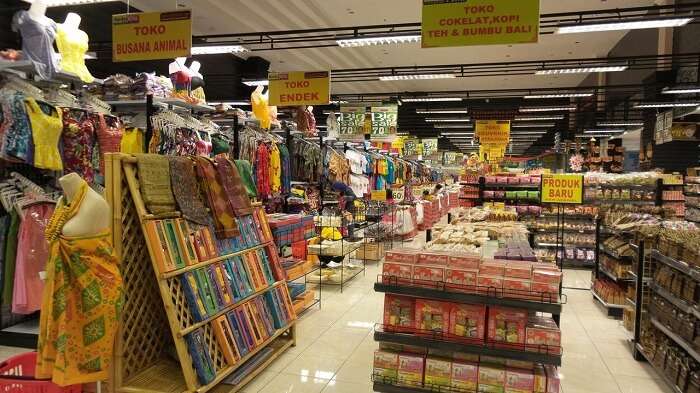 The Hardys Nusa Dua Plaza is the best alternative for people who want to avoid the overpriced shopping in Nusa Dua. Hardy's offers more reasonable prices. لعبه وايت The first floor here has an interesting food corner where you will find Indonesian dishes, arcade games, and a supermarket that provides a variety of goods such as souvenirs, wine, spirits, electronics and much more. The second-floor houses sports equipment, kids toy shop, stationary equipment, local branded clothes, shoes and other accessories.
Location: Jl. By Pass Ngurah Rai No. 77X, Nusa Dua
Timings: 8:00AM to 10:30PM
2. Bali Bird And Reptile Park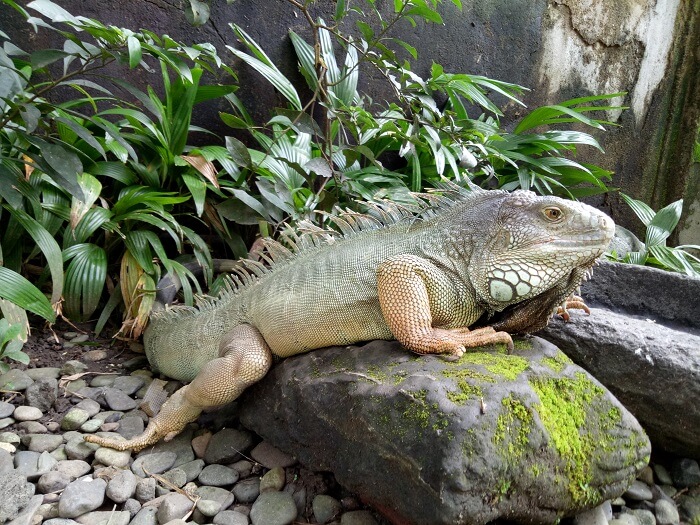 As one can expect from the title, the Bali Bird and Reptile Park is a fun place for kids, adults, and families who love those animals. The park houses around 1000 birds along with a whopping 250 species of reptiles. It's the perfect place to head to for nature lovers and for those who want to do something different and enjoy being in a surrounding with animals. Don't forget to pack your camera for this trip as the brightly colored toucans are perfect to fill up your memory space with. If you get tired during the tour then no need to fret. There is s dining facility in there along with a shopping place from where you can get your souvenirs.
Things to do: Walk around, take in the fresh surroundings, photograph the animals.
Can't-miss: The Toucans are entertaining, don't miss them.
60 Spellbinding Bali Tourist Attractions To Visit In 2022
3. National Park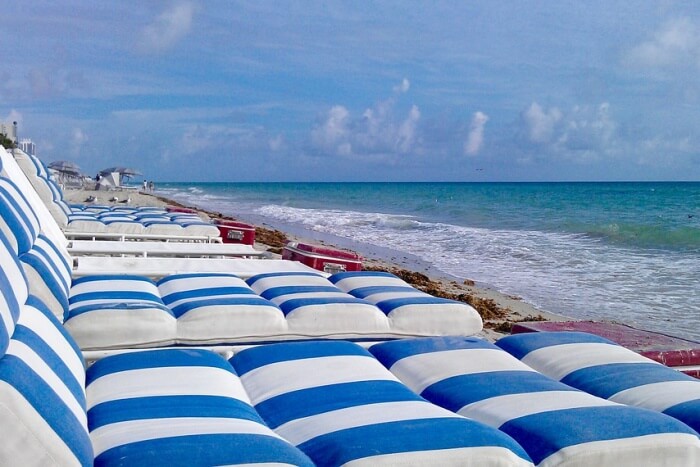 It is an amazingly beautiful beach of Komodo National Park. The waters are clear and perfect to enjoy Komodo National Park diving and snorkelling. لعب لعبة كونكر This pristine beach has gotten its colour from the red corals on the beach. Laze on the pink sands as you soak in gorgeous sunset views.
Komodo National Park: Dragons, Colored Sand Beaches, And Absolute Adventure!
Garuda Kencana Cultural Park is a great place to visit if you want to know more about the culture and heritage of Bali. Now that you know quite a lot about Garuda Wisnu Kencana Cultural Park and the places to visit near Garuda Wisnu Kencana Cultural Park Bali in September, plan a vacation to Bali soon. Also, keep the best time to visit Bali in mind while planning your trip.
Comments
comments