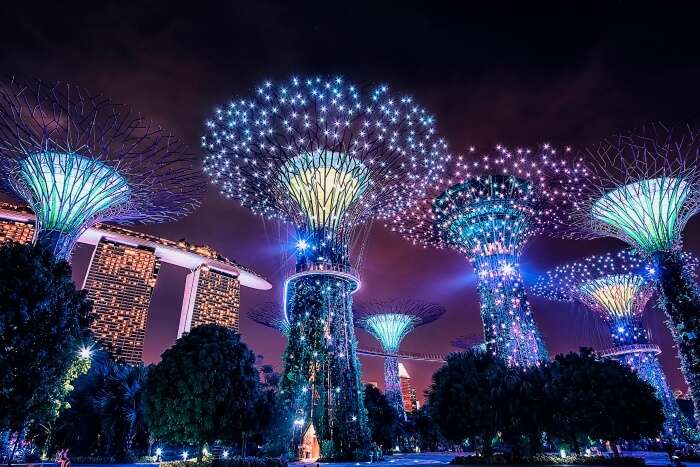 One of the most-visited travel destinations in the world, Singapore is an Asian country attracting people from all over the world with its islands, temples, churches, restaurants, and amazing landmarks. There are numerous planning area in Singapore that have been modernized and significantly developed over the years. Novena is one of the planning areas and is a part of the central region of Singapore.
Like other planning areas of Singapore, Novena too has a number of subzones under it – Dunearn, Balestier, Moulmein, Mount Pleasant, and Malcolm. Malcolm is admired for its parks and natural reserves. Since Novena shares its borders with some major locations of Singapore, there places to visit near Malcolm that you would regret not exploring. These places will bring you closer to Singaporean culture that includes its cuisine as well as art. You can make the most of your tour by interacting with the locals here.
Being a home to various languages, traditions, and cultures, Singapore welcomes the tourists with utmost warmth and that is why it is counted amongst the most favorites in the world. Historically rich, this Asian country holds significant heritage and takes pride in it. After getting independent in the year 1963, Singapore has witnessed tremendous growth over the years and the once poor city-state is now considered to be the most expensive city where one can live by The Economist.
Best Time To Visit Singapore

The climate in Singapore constantly remains tropical and the country does not even observe much change in the temperature. Nevertheless, the best time to visit this tourist destination would be considered as anytime between February and April. During this time of the year, a pleasant weather is observed and people enjoy getting engaged in outdoor activities during this time only.
The temperature range remains 25 to 35 degree celsius throughout the year. In the time period between November and January, Singapore receives heaviest rains of the year while May and June are considered to be the hottest months of the year.
4 Places To Visit Near Malcolm
If culture and ethnicities of a place tempt you as a tourist, then visiting Singapore is definitely not going to disappoint you. Every location here is a microcosm of Singapore and give you a gateway to know this Asian country better. Since Malcolm is located in one of the residential towns of Singapore, you'll get an even better opportunity to communicate with the locals who can guide you through your trip and suggest you some of the best places around the area.
If you go through this list below, you might as well want to ditch this rigorous task of asking people around about where to go next!
1. Fountain Of Wealth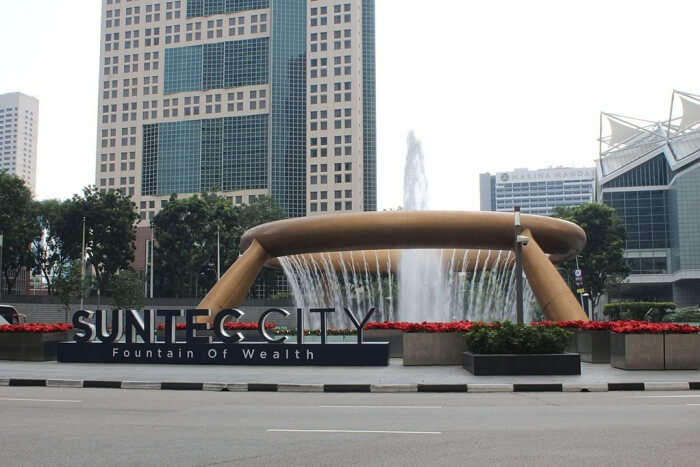 Once you are in Suntec City, you should not miss the largest fountain in the world, Fountain of Wealth. This is also has been recorded in the Guinness Book of World. This fountain is an adorable place where you can take pictures. This huge fountain is really awesome to visit and it is unique during the day and night. You can get different views this time. Take a walk around the fountain and collect the coins. You can also enjoy the laser performance at night.
All You Need To Know About The Amazing Suntec City For Your Next Singaporean Vacay!
2. The Animal Resort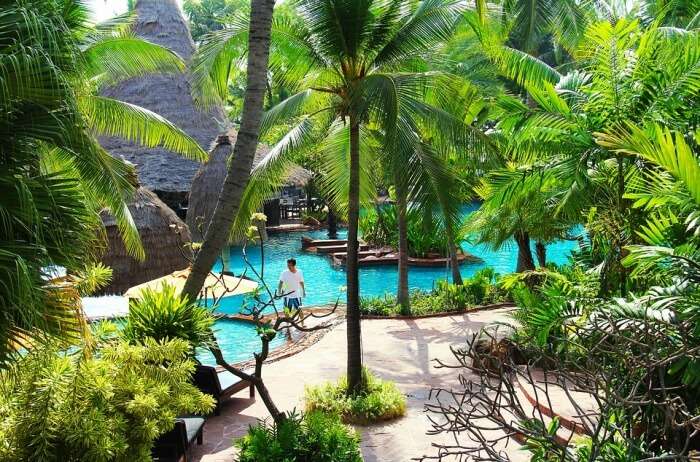 Your visit to Yishun in Singapore will remain incomplete without exploring the famous Animal Resort. It is a small zoo situated amid the Seletar West Farmway, lush green orchards, and the Koi Fishing Houses. Being very small in size, you can explore it within a few hours only. It offers you a good choice to encounter some rare birds, animals and plants of this area. Many finest of the eateries are also available in the zoo surroundings. So, you can stop there to have some local stuff.
10 Places To Visit In Yishun Which Urge You To Keep Their Memories Intact
3. Rumah Bebe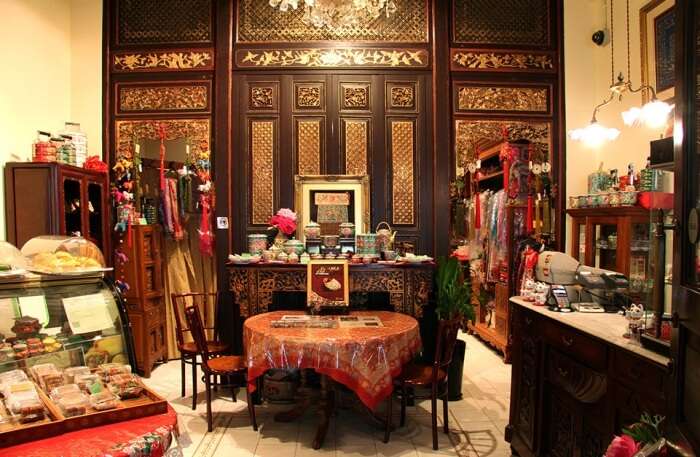 Built in 1928, this shophouse is currently owned by Bebe Seet and is a testament to the magnificent prowess of Peranakan architecture.. She is an expert in the traditional Peranakan craft of beading slippers. You can buy traditional kebayas which are Nonya-style blouses with decorative lace.
These kebayas stand out amongst others sold in the market as they have been modernized with contemporary and subversive twists and touches. You can also buy some exquisitely beaded shoes from here. It also has an in-house bake-cook shop where you can enjoy delectable Peranakan cuisine.
Address: 113 E Coast Rd, Singapore 428803
Contact: +65 6247 8781
12 Places To Visit In Geylang In 2022 That Will Steal Your Heart
4. Police Heritage Centre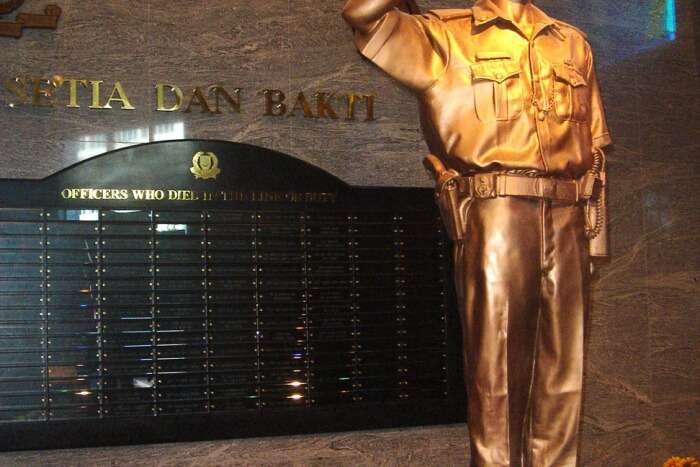 The PHC logo is a feather quill to symbolize the connection between the present and the past in order to plan the future and maintain the legacy of the SPF. The PHC has put up for display exhibits that allow a peek into how the SPF was founded and their systems developed since the 1800s. It sheds light on the trust that exists between the public and the police as a result of the corrupt-free rule of lar and carrying out of justice.
10 Things To Do In Novena To Make Your Singapore Trip More Fun
Tourism in Singapore plays a major role in the economy by abundantly contributing towards it. Statistics for the year 2017 declared that more than 17 million tourists came to Singapore. A Singapore trip would be incomplete if you do not blend yourself in the culture and tradition of this place. Therefore, exploring the places to visit near Malcolm can be one of the things you can do to know about the Singaporean lifestyle!
---
Looking To Book An International Holiday?
Book memorable holidays on TravelTriangle with 650+ verified travel agents for 65+ domestic and international destinations.
---