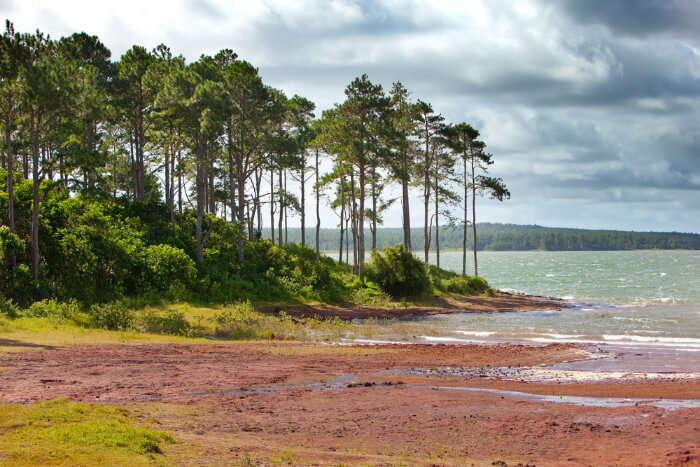 An island nation in the India Ocean, Mauritius is a wonderful beach holiday destination in the world. It is popular for its beaches, waterfalls, lagoons and coral reefs. The mountainous terrain of the island is home to various fauna and flora, a majority of which live in the Black River Gorges National Park. The rainforest covering the land and the mountains intrigue both wildlife and travelers. Mauritius is not just surrounded by a water body but is also blessed with various gorgeous waterbodies within it. Mare Aux Vacoas Mauritius is on such example.
Mare Aux Vacoas Mauritius is situated in Plaines Wilhems, towards the southwest of the island, and to the south of the town of Curepipe. It is a reservoir in Mauritius. Constructed in 1885, Mare Aux Vacoas is the largest reservoir in on this island nation. The capacity of the Mare aux Vacoas reservoir is 25.89 Mm3. It supplies water to Moka and the upper Plaines Wilhems. And if you ever visit this place, also explore the places to visit near Mare Aux Vacoas Mauritius.
About Mauritius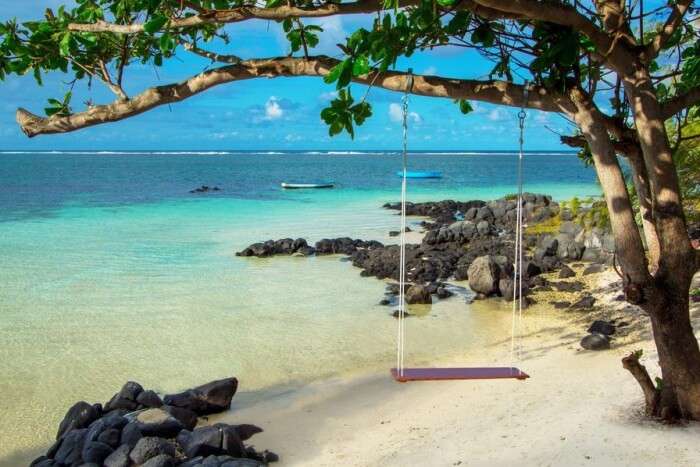 The capital of Mauritius is Port Louis. This port city is popular for the French colonial architecture and the Champ de Mars, a horse-racing track from the 19th-century. Mauritius covers a total land area of 2,040 km2 (790 sq mi), which makes it 170th country on the list of the largest (by size) nation in the world. The Republic of Mauritius consists of the main island of Mauritius and many other islands. The major islands and archipelago of the Republic of Mauritius include the Mauritius Island, Rodrigues Island, Chagos Archipelago, Agalega Islands, Tromelin, and St. Brandon.
Mauritius is surrounded by a broken ring of mountain ranges, with ranging height from 300 to 800 meters or 1,000 to 2,600 feet, above sea level. The Mauritius island is geologically young among the islands of the Mascarene Islands. The Mascarene Islands consist of Mauritius, Saint Brandon, Réunion, and Rodrigues. These islands have been formed as a result of major underwater volcanic eruptions that had taken place about 8 million years ago thousands of kilometers away from the eastern side of the continental block made up by Africa and Madagascar. These volcanoes are not active anymore and the center of the eruption is resting under Réunion Island.
In history, Mauritius has been colonized by several colonists. The colonial powers that have colonized Mauritius include the Dutch who ruled Mauritius from 1638 to 1710; the French ruled Mauritius from 1715 to 1810, and the British ruled Mauritius from 1810 to 1968. Finally, in 1968, Mauritius was set free from the colonial rule and became independent. But it took 24 more years after the independence of Mauritius for it to become a Republic nation. On 12 March 1992, Mauritius was proclaimed as a republic within the Commonwealth of Nations. The then governor-general of Mauritius, Sir Veerasamy Ringadoo became the first president of the independent nation.
Top 5 Places To Visit Near Mare Aux Vacoas Mauritius
As a traveler, you would always want to explore deeper and further. So, here are the 5 best places to visit near Mare Aux Vacoas Mauritius, that you would not want to miss while you visit this amazing water site in Mauritius:
1. Black River Gorges National Park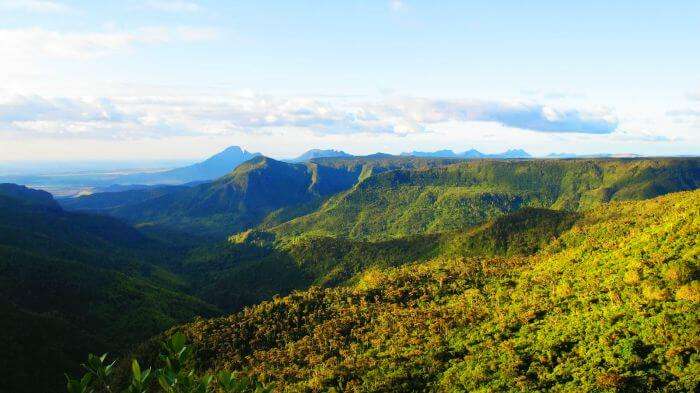 If wild adventure is your style, visit Black River Gorges National Park which is one of the famous places to visit in south west Mauritius. Spread in an area of approximately 68 km, it is best for the photographers looking for flower and fauna. If you are a researcher, then the park field stations can come in handy to know more about the national park. While trekking, one can find numerous wild pigs, rusa deer, privets, and Chinese guava. Some of the endangered species of birds and animals can even be seen in this national park.
Famous for: Hiking and camping
55 Best Places To Visit In Mauritius In 2022 To Surf, Dive, And Relax Under The Sun
---
Mauritius Holiday Packages On TravelTriangle
Take a break with an exotic holiday in Mauritius. Experience the best of Mauritius with North and South island tours: Inclusive of Hotels, Sightseeing, Transfers, & Meals. Best Prices Guaranteed. Customizable Package & Free Guidance From Destination Experts.
---
2. Trou Aux Cerfs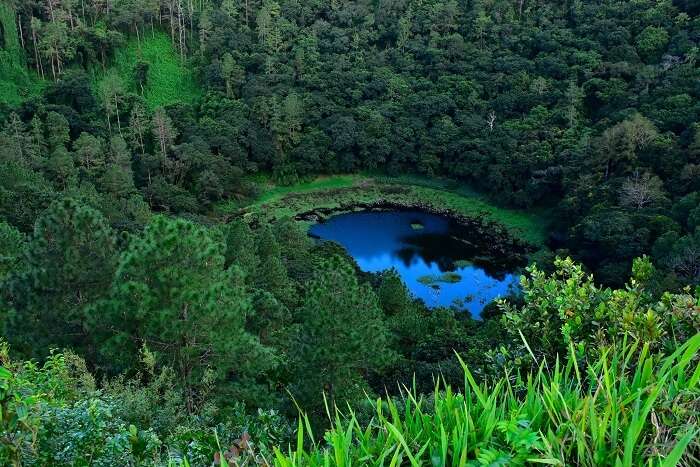 Trou Aux Cerfs, or the Murrs Volcano, is a 605 m high dormant volcano that is located in Curepipe, Mauritius. Its well-defined crater is about 350 meters in diameter and is 80 meters deep. Experts believe that this dormant volcano could become active anytime within the next thousand years.
Famous for: Jogging and jeep tours around the Crater Lake
8 Waterfalls In Mauritius To Witness The Prodigious Work Of Nature!
3. Curepipe, Plaines Wilhems District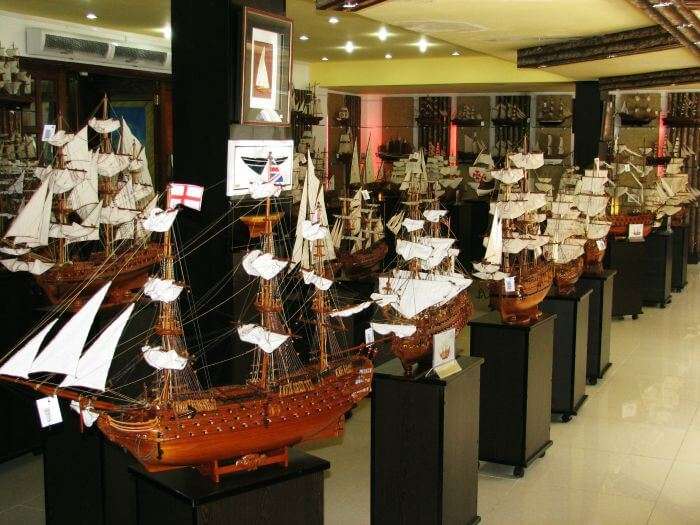 The markets at Curepipe offer a vast assortment of goods for home decor. The collection of model boats will mesmerize you and will make a perfect gift for your family and friends. In addition to this, there are various shopping arcades available where one can enjoy luxury shopping with ease.
Known for: Namesakes and gift items
Bargaining skills required: Not really!
Shopping in Mauritius In 2022: 12 Spots That Offer Both Luxurious & Crafty Items!
4. Floreal Square, District Of Plaines Wilhems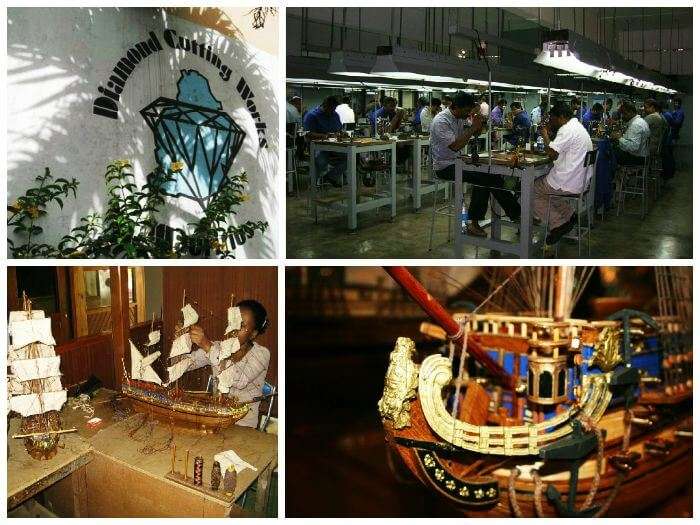 Visit Floreal Square to get the best local products. There are unconventional handicrafts, uniquely designed home decor items and the highlight – the biggest workshop of model boats. For diamond lovers, theres a diamond cutting workshop too. You can ensure good quality as all goods come from manufacturers directly.
Known for: Cheap stuff at factory outlets. This is certainly the market for cheap shopping in Mauritius.
Bargaining skills required: Excellent
Hiking In Mauritius: Explore The Spectacular Nature Of The Island Nation
5. Quatre Bornes Market, Plaines Wilhems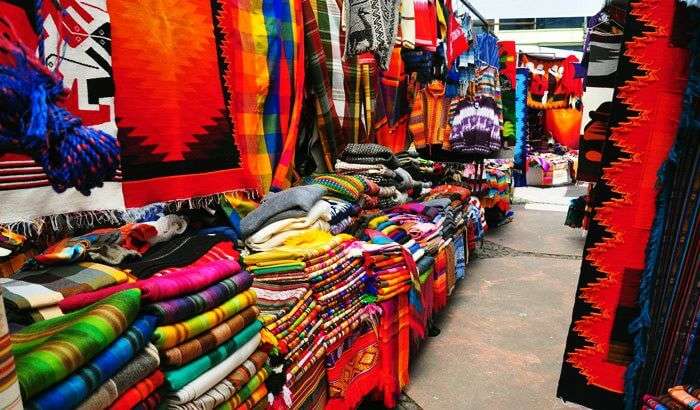 Quatre Bornes Market is best known for its collection of textiles. Come here for colorful apparels made out of premium textiles. Also, there is a variety of kitchen materials that you can pick here. The icing on the cake is that the products sold here are quite cheap. It is a weekly market and is held every Sunday and Thursday. If you are looking for best shopping in Mauritius, this place is at your disposal.
Known for: Bargain Textile
Bargaining skills required: Good
10 Best Restaurants in Quatre Bornes To Savour The Mauritian Food
Are you excited about exploring these places to visit near Mare Aux Vacoas Mauritius? If yes, then plan a visit to Mauritius ASAP and enjoy a leisurely vacation on this island nation.
---
Looking To Book An International Holiday?
Book memorable holidays on TravelTriangle with 650+ verified travel agents for 65+ domestic and international destinations.
---