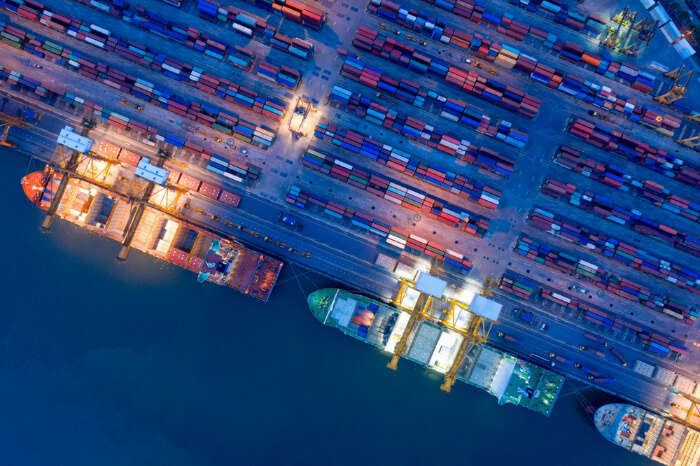 Officially the Republic of Singapore or Republik Singapura (Malay), Singapore is a small yet dynamic island city-state in Southeast Asia. This progressive and modern cosmopolitan 'city-state' is both a city and a country. It is located 1 degree (137 kilometers or 85 miles) north of the equator. Singapore is spread 26 miles east to west and 14 miles north to south. Its territory includes the main island and 62 other islets. The main island of Singapore is Pulau Ujong. The largest islands of Singapore are Jurong Island, Pulau Tekong, Pulau Ubin and Sentosa.
And Bukit Timah Hill is the highest natural point in the city located at an elevation of 163.63 meters. Being an island nation, it is ought to have some really interesting coastal areas and shipyards. If you ever visit Singapore, make sure you explore these places too, especially the Shipyard. Located in the Pioneer district of western Singapore, Shipyard Road is a coastal region. It forms the banks of Jurong Straits and Pesek Straits. Jurong Industrial Estate, which is Singapore's first industrial estate, is located here. Here are some of the best places to visit near Shipyard Road in Singapore:
About Singapore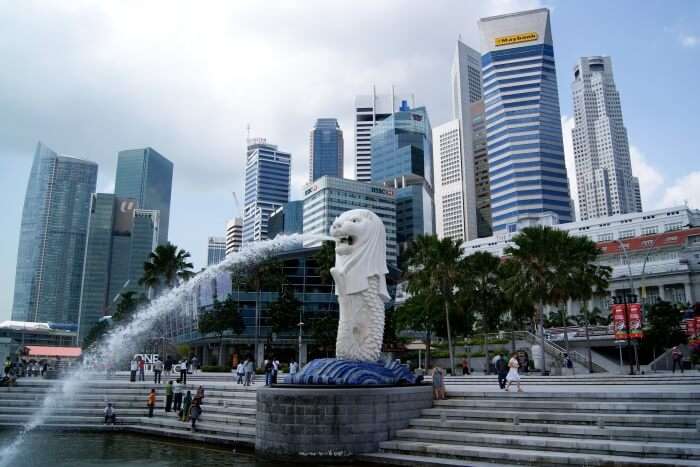 Singapore is sometimes addressed as 'Little Red Dot' referring to how the it depicted on many maps of the world and Asia. But the nation has extended its land by 23% i.e. 130 square kilometers, since its independence. It is planning to grow to 766 square kilometers by 2030. Just like Jurong Island, this project involves land reclamation to merge smaller islands and form larger. Interestingly, under the leadership of Lee Kuan Yew, the country acquired the position of a developed nation from a developing nation in a single generation. Today Singapore is a global hub for various fields including tourism, trade, entertainment, education, finance, technology, healthcare, and transport.
Singaporean society is an amalgamation of various cultures, ethnicity, and religions. You would witness Chinese, Indian, Malay and European influence in their daily life. Singapore has four official languages: English, Malay, Mandarin Chinese, and Tamil. In fact, Pew Research states it as a country with the 'highest religious diversity'. You would find a reflection of the same in their cuisine and festivals. The majority of the population in Singapore practice Buddhism. Christianity is the second-most practiced religion followed by Islam, Taoism, and Hinduism.
Singapore has gone green since independence. It is called the Garden City because it has tree-lined streets and has a lot of greenery in its landscape. Bukit Timah Nature Reserve, Sungei Buloh Wetland Reserve, Singapore Botanic Gardens and Gardens by the Bay are some places where you can enjoy the city's greenest version.
5 Best Places To Visit Near Shipyard Road
Singapore is a city that has a plethora of options out there for you to explore and experience. Here are some of the best places to visit near Shipyard Road that you must explore on your visit to this island nation:
1. Fountain Of Wealth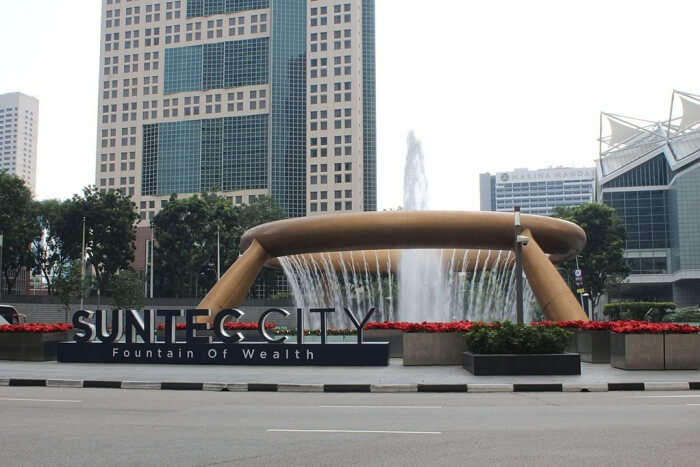 Once you are in Suntec City, you should not miss the largest fountain in the world, Fountain of Wealth. This is also has been recorded in the Guinness Book of World. This fountain is an adorable place where you can take pictures. This huge fountain is really awesome to visit and it is unique during the day and night. You can get different views this time. Take a walk around the fountain and collect the coins. You can also enjoy the laser performance at night.
Read More: 25 Free Things To Do In Singapore In 2022 We Bet You Didn't Know About
2. Japanese Garden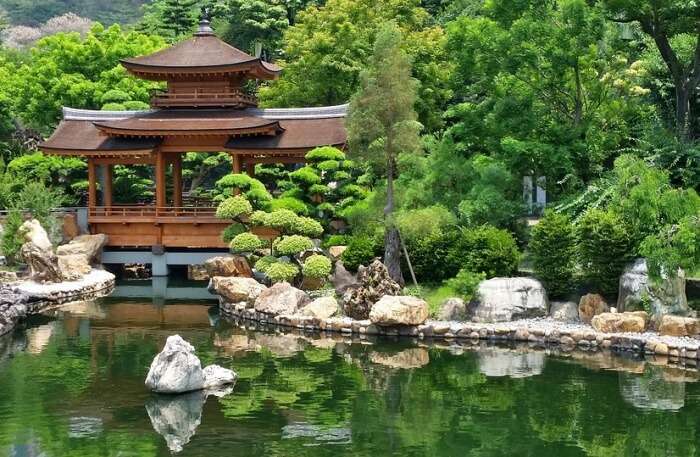 Built in 1974, by a JTC Corporation, this is an opulent garden located on the island of Jurong Lake and is considered as one of the best places to visit in Jurong East. Spread over 13.5 hectares, this is a picturesque, manicured garden with stone lanterns, rock arches, and bridges. Also known as Seven, this garden has gazebos where people can sit back, relax and enjoy the surreal beauty of their surroundings. Adjacent to it is the Chinese Garden, which is joined with the Japanese Garden by a beautiful bridge called the Bridge of Double Beauty.
Location: 1 Chinese Garden Rd, Singapore 619795
Opening hours: 5:30 am – 7 pm
Read More: 16 Best Adventurous Activities in Singapore To Make You Scream In Thrill In 2022!
3. Science Centre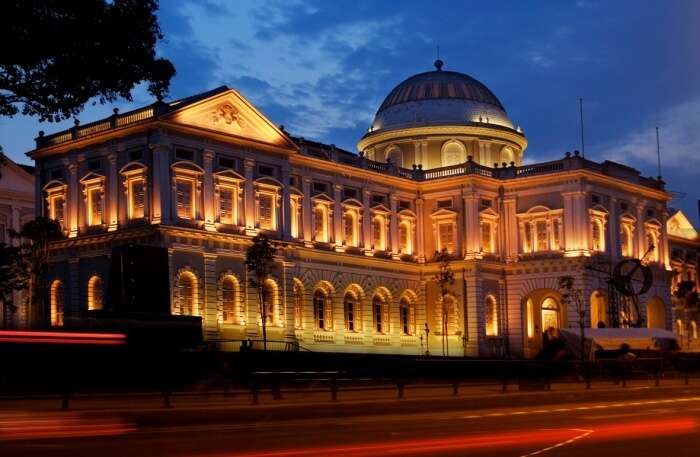 Apart from the Japanese Garden, the Science Centre is one of the most popular places to visit in Jurong East. This institution promotes scientific and technological know-how and awareness. A branch of National Museum of Singapore, this place was inaugurated in 1977. It features an array of scientific instruments, innovation replicas, models and journals. The extra-terrestrial observatory consists of a telescope, by the means of which people can see the position and movements of planetary bodies.
Location: 15 Science Centre Rd, Singapore 609081
Opening hours: 10 am – 6 pm
Entrance charges: INR 300/- per person
Read More: 27 Surreal Places To Take Short Trips From Singapore In 2022
4. Singapore Botanic Garden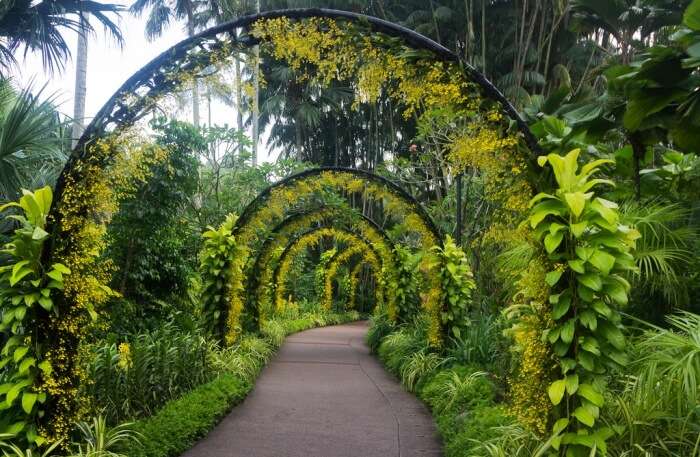 Another attraction worth exploring in Jurong East is the Singapore Botanic Garden. Located on the Cluny Road, this is one of the oldest gardens in Singapore, and the only tropical garden to be listed in the World Heritage Site by UNESCO. It houses endangered as well as common species of trees, shrubs, herbs, and grasslands. This place attracts nature lovers and botanists throughout the year.
Location: 1 Cluny Rd, Singapore 259569
Opening hours: 5 am onwards
Read More: 10 Scenic Gardens In Singapore For A Heavy Dose Of Awesomeness
5. Qian Hu Fish Farm

Qian Hu Fish Farm is famous globally as the world's one of the popular farming, importing, exporting and distributing destination of ornamental fish from Singapore. Hundreds of species of fishes and millions of fishes literally pass through this farm that visitors witness closely. While exploring Yishun, you must ensure taking your family, friends and children to visit this farm where net fishing from the canals and streams remain exciting activity. And, your kids will surely experience their total excitement and joy of catching their own fishes with great fun.
Read More: 10 Best Hostels In Singapore That Are Perfect For A Budget Holiday In The City Of Riches
Singapore is a destination that is good to be visited throughout the year. But the best time to visit Singapore is from November to January and June to July. If you are willing to explore these places to visit near Shipyard, then you must plan a visit to Singapore as soon as possible. Enjoy some of the most wonderful days here, with your family and friends.
---
Looking To Book An International Holiday?
Book memorable holidays on TravelTriangle with 650+ verified travel agents for 65+ domestic and international destinations.
---