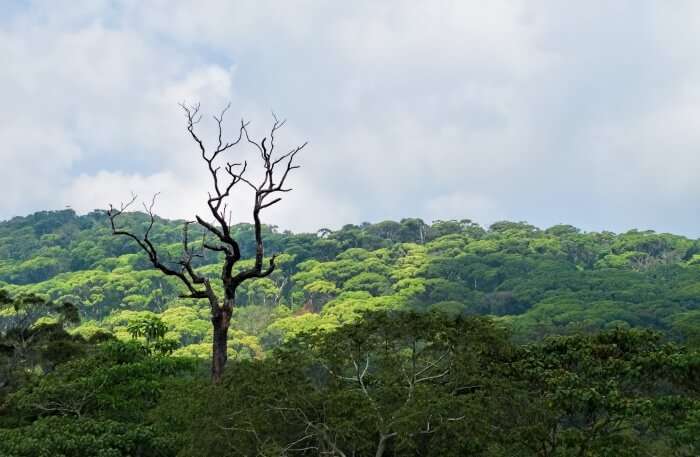 Are you looking forward to some exceptionally wonderful travel experiences with your friends on your trip to Sri Lanka? If yes, make sure you cover all the national parks and forest reserves in the country. These places treasure the true natural beauty of Sri Lanka. One of the most significant forests is the Sinharaja Forest Reserve. Check out why this place is so crucial to the country. Also know about the various places to visit near Sinharaja Forest Reserve with friends.
About Sinharaja Forest Reserve

The word 'Sinharaja' translates to the 'Lion King'.  Sinharaja Forest Reserve is a very significant wildlife and green cover in Sri Lanka. It is a biodiversity park which preserves the last viable section of the primary tropical rainforest in the country. It was declared as the UNESCO World Heritage Site in the year 1988. The park is also protected as a World Biosphere Reserve since 1978. The step was needed to save this last tropical forest cover from being destroyed by the ruthless deforestation for commercial purposes. 
Sinharaja Forest Reserve is home to a vast variety of flora and fauna. Feel lucky if you spot animals like leopards, elephants, and purple-faced langur, in this dense forest. There are also various endemic and migratory bird species. This forest is known for mixed flock feeding. Go bird-watching to spot birds like Green-Billed Coucal , Sri Lanka Crested Drongo, Orange-Billed Babbler, Red-Faced Malkoha, and Sri Lanka Blue Magpie. Hump-Nosed Vipers and Green Pit Viper are some reptile species living here.
Best Time To Visit Sinharaja Forest Reserve

January to March and August to September are the best months to visit Sinharaja Forest Reserve. This is the time when rainfall is moderate and will not interrupt your sightseeing. Located in the Lowland Ecoregion, and being a being a rainforest,  Sinharaja Forest Reserve receives rain throughout the year. The months of November and December are the peak monsoon season and are not recommended. heavy rains make the route muddy.
10 Places To Visit Near Sinharaja Forest Reserve With Friends
Here are the 10 best places to visit near Sinharaja Forest Reserve with friends for an ultimate adventurous and fun vacation in Sri Lanka:
1. Surf School Sri Lanka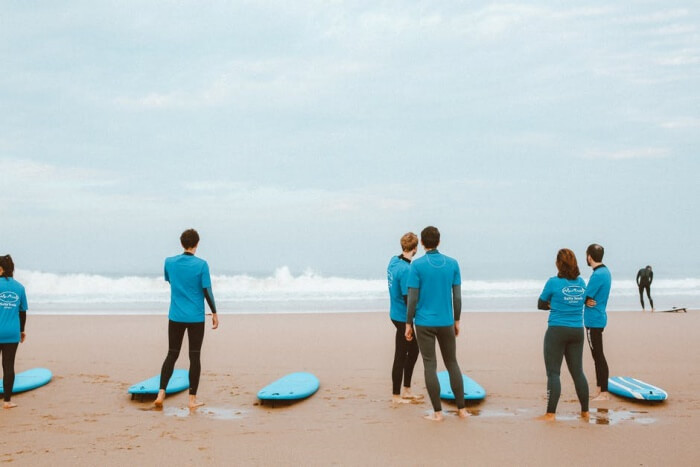 Do you love surfing on a beach? If your answer is positive, then you require basic training to do so. This Surf School in Sri Lanka involves experienced ISA coaches and also shows videos so that people can learn this skill faster and thus enjoy doing the surfing activities. Professionals are well equipped with the latest techniques and instruments so that people learn such skills to the greater extent possible. After learning this skill, one can start surfing anywhere in the world.
10 Places To Visit In Weligama For An Unforgettable Sri Lankan Experience
2. Dutch Church

As you know that the Duchess built their colonialism in here and thus, their religion flourished here too. The church was built in 1754 on the Portuguese Capuchin convent and after the name of a protestant, named as 'Groote Kerk' which was built in 1640. The now Dutch church is established for the offering by Gertruda Adrianna Le Grand, who is the wife of the commander Gaspar de Jong, and it was for the long prayed birth of their son.
This is an old church in Sri Lanka and an area of interest for the orthodox pulpit, as the amazing specimen found in here. The hexagonal shape and the perfectly grained calamander wood with panels of satinwood can be experienced here. There is an exquisite carving, which is in Pomegranate pattern under the pulpit, and there is a sounding board that has been suspended on the wall with hoops and iron rods.
A Handy Guide For Travelers To Explore The Heritage And Culture Of The Old Town Of Galle!
3. Hangover Cafe

This American style bar cum café is one of the ideal places to enjoy your night time in Weligama. Starting from tasty dishes to enjoy drinks at the bar, you can get it all out here. If you want to experience some great time in Weligama then this is a must visit place for you.
Location: 150 Mile Post Mirissa, Bandaramulla, Mirissa 81740, Sri Lanka
Open till: 7:30 am to 10 pm
Cost for two: $45
Ratings: 3.5/5
Weligama Nightlife: 10 Best Places For A Hip & Happening Evening In Sri Lanka
4. Ratnapura

There is no doubt that gems are one of the precious things to buy in Sri Lanka. While there are tonnes of jewelers in Colombo and Kandy, Ratnapura – being the famous trading centre of gems is the best place to take home some shining stones.
Top places For Sri Lanka Shopping In Sri Lanka: Top Places For Shopping & Things To Buy In 2022!
5. Star Fort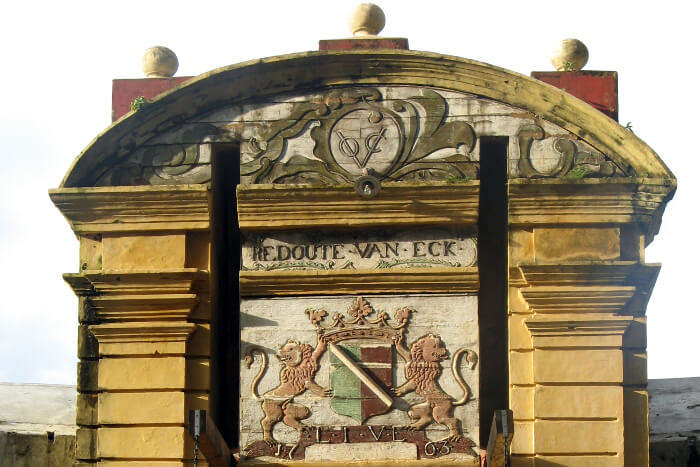 As the name suggests, the Star Fort is constructed in the shape of a star. It was built by the Dutch to prevent attacks from external enemies. The fort is composed out of 6-points forming a star which has a point facing every direction. Each point is bolstered with two large canons. Still protected from all sides by a deep moat, the Star Fort houses a well in the center that offered water within the territories. Additionally, two prisons are also present within the forts premises. It was later occupied by the British to carry out administrative work. The Fort stands even to this day as a remnant of colonialism in Sri Lanka.
9 Best Places to Visit in Matara For An Enriching Sri Lankan Holiday Experience In 2022
6. Crow Island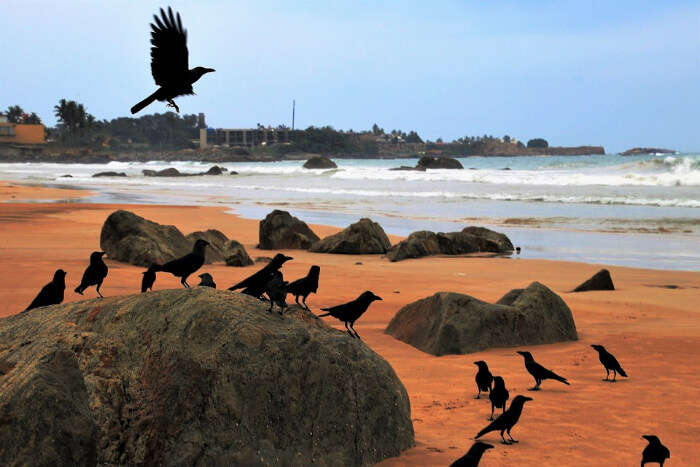 The Crow Island is located right across the Polhena Beach, where the Nilwala Ganga River meets the Indian Ocean. Covered in lush green and wilderness, walking tracks, mangrove plantations, and freshwater lakes, the island carries great aesthetic value. The island hosts a mix of ecosystems. Locals often scout to the Crow Island Beach Park to spend time with their kids and other family members. The Crow Island Beach Park contains an array of parks, rides, and play areas that are perfect for unwinding. The sea along the Crow Island is choppy and hence is not suitable for swimming or bathing.
7. Adams Peak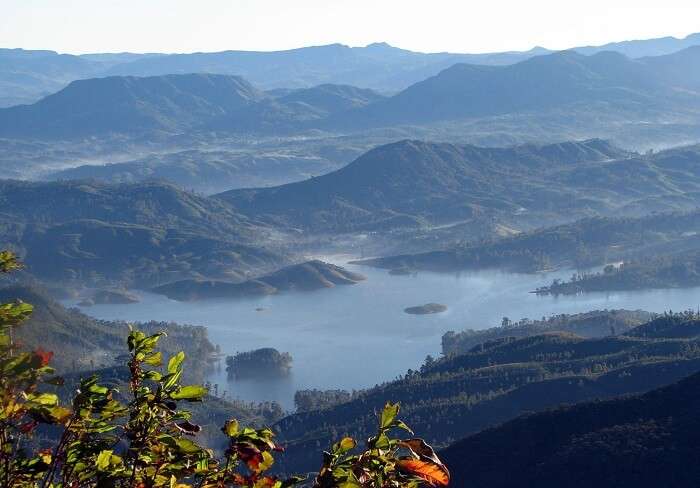 The most popular and touristy trail in Sri Lanka is the hike to Adams Peak. Climb the 5,200 odd stone stairs in the night so that by the time you reach to the top of Adams Peak you can enjoy the spectacular sunrise. Adams Peak or Sri Padas has an important significance for all the religions. While Buddhists claim that it is the left foot of Lord Buddha, Hindus believe it to Lord Shivas footprint. Muslims and Christians believe it was Adams first step after being exiled from the Garden of Eden. This is why you will see a lot of pilgrims crowding the stairs to the peak but it is all worth it.
Elevation: 2,243 m
Difficulty: Challenging though no prior technical expertise is required
Suggested: Avoid full moon days and Sri Lankan Year to save yourself from the long queues of tourists and pilgrims. You will have to wait for 5-6 hours before you reach the top.
Time taken: 3-4 hours
Top Places For Trekking In Sri Lanka For The Thrill Seekers!
8. Kotuwe Kade Shopping Centre

Located at Anagarika Dharmapala Mw in Matara, Kotuwe Kade Shopping Center is regarded as the second best shop in Matara on the basis of high demand from the consumers and the people visiting Matara. Though the place is inexpensive, it is usually crowded. It is recommended you must be aware of your shopping list as there are a number of counters but getting there could be tricky. The items include grocery, clothing, stationery, gifts, plastics, edibles, and so much more.
Shopping In Matara: 7 Best Places To Indulge In Shopping At A Reasonable Price!
9. The Lady Hill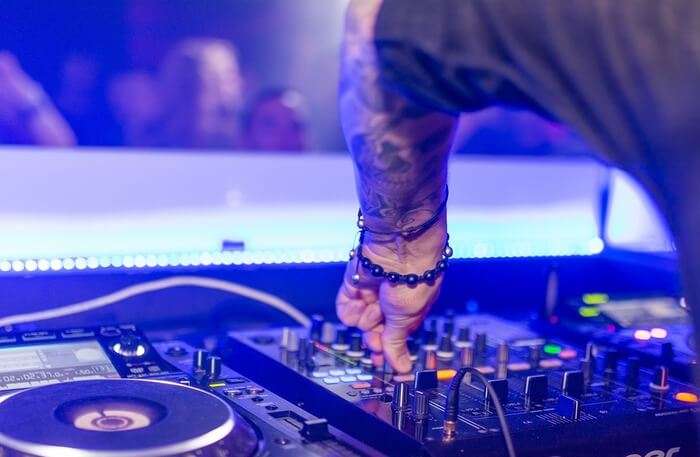 It is roasted over the most noteworthy slope in the district, where you will be overpowered by the stunning and all-encompassing "Superior View" of the fertile green broad valleys extending from the tea secured slants of the Southern lower regions down to converge with the beautiful blue waters of the Indian Ocean. Serving fantastic craft cocktails and amazing appetizers, this hill-top venue is an idyllic spot for witnessing a mesmerizing sunset and enjoying ultimate relaxation out on the cool open-sided veranda.
Situated in closeness to the city's throbbing heart and the absolute best shorelines in the Island, yet sufficiently isolated to offer a proportion of quietness and peacefulness, that the observing explorer anxiously anticipates after a fatigued episode of touring and investigation. Entering the gateways of the Lady Hill, one is blessed to receive a building structure, echoing the inheritance of the old Colonial Dutch time frame, from the commanding passage opening, down to the standard cobblestone floor.
Location: Upper Dickson Road, Galle, Sri Lanka.
Galle Nightlife: Here Is All You Need To Know About The Sri Lankan Party Hub
10. Polhena Beach

Talking about watching blue whales, if you're feeling a little more adventurous and want to go snorkelling, Polhena Beach is the place for you. You should preferably keep a weekday reserved for Polhena so that you can avoid the tourist crowds and enjoy the beach vibe. To reach Polhena Beach, you would have to take a bus towards Matara.
6 Best Places To Visit In Mirissa For An Exciting Sri Lankan Vacay In 2022!
Are you excited to explore all the above listed places to visit near Sinharaja Forest Reserve with friends? If yes, plan a trip to Sri Lanka, pack your bags and head out for a ravishing vacation with your buddies. This is one of the best chances to unfold in the lap of nature, connect with your mains and disconnect from the fast life of the city.
---
Looking To Book An International Holiday?
Book memorable holidays on TravelTriangle with 650+ verified travel agents for 65+ domestic and international destinations.
---