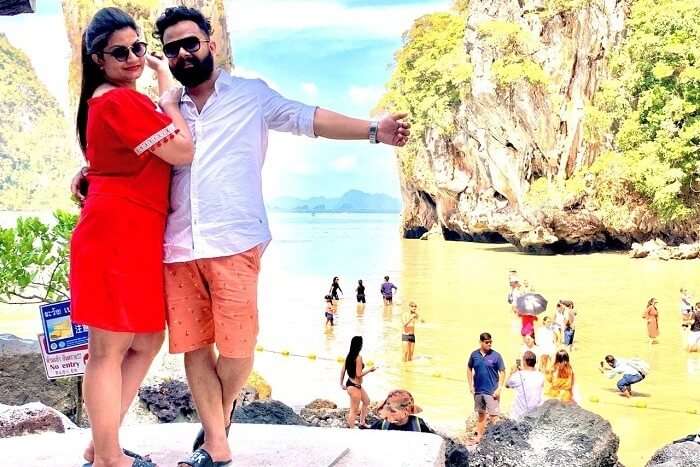 I'm your average guy from Ajmer working hard and trying to achieve my dreams. Travel can bring a new meaning to everyone's life and in mine, it is an escape from the everyday realities and a step closer to my dreams. My wife shares the same interest and so for our honeymoon, we decided to go someplace special. We finally settled on Phuket with its abundance of beaches and exciting nightlife options. With so much explore and so many beautiful places to see, we were psyched.
Picking TravelTriangle for our trip wasn't a tough call at all. I had been following their blog for two years now, reading the experiences of other travelers as well. Well, look at me now, writing my own! I really liked how professionally they handled everything, from start to end. Before I get started about our experiences on our honeymoon trip to Phuket, here are a few details:
Details of our honeymoon trip to Phuket
Trip Type: Honeymoon
Cost: INR 80,000
Duration: 4 Nights 5 Days
Inclusions: Airfare, Airport Transfer, Sightseeing, Cab, Breakfast, Phuket City Tour, Phi Phi Island Tour with Lunch, James Bond Island Tour with Lunch
Exclusions: Lunch, Dinner, Visa, Water Sports, Personal Expense
Thinking About Thailand In April 2022? Here's All To See & Do That Will Blow Your Mind!
Exciting experiences we had on our honeymoon trip to Phuket
Bar hopping on Bangla Street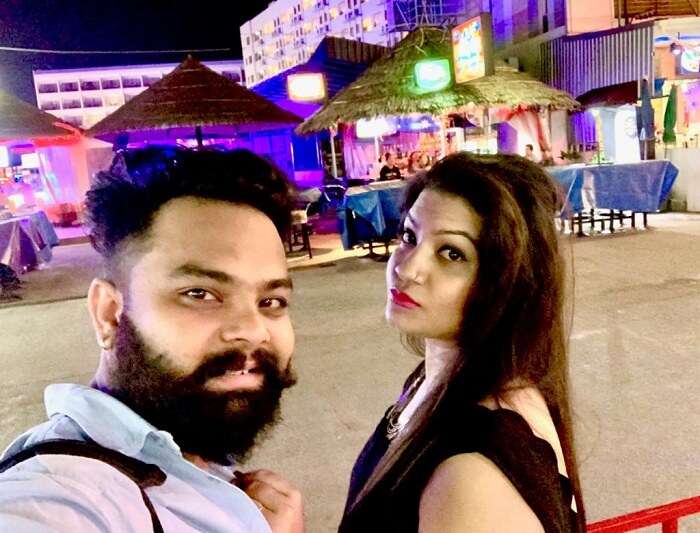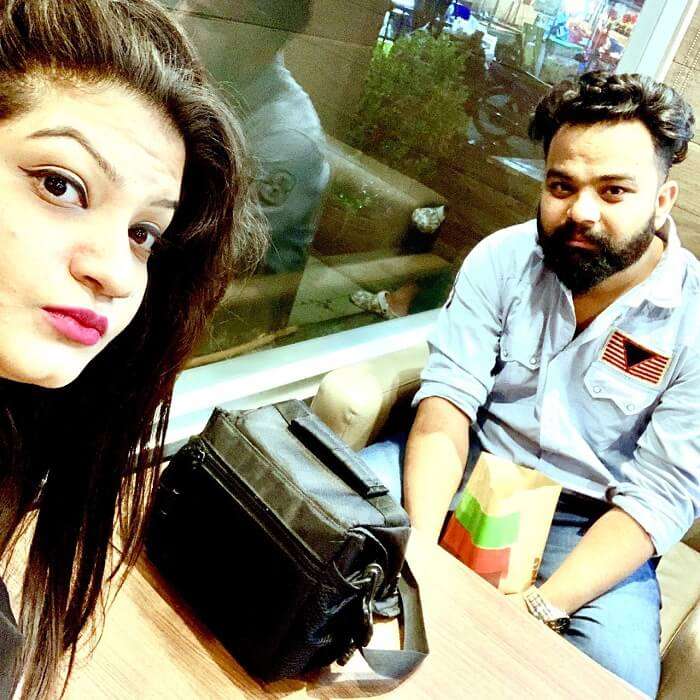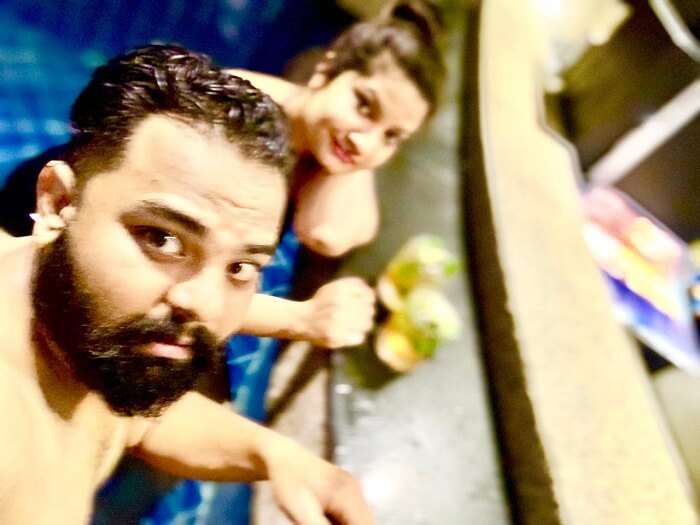 One of the major reasons we wanted to visit Thailand was to get a taste of the vibrant nightlife we had heard so much about. So when we reached our hotel in Phuket, we relaxed for the day and then head out in the evening. We spent the night roaming around Bangla Street which is packed with a variety of eateries, clubs, and bars. The bright neon lights that line up against the street add a fun touch to the shops and restaurants. We had a fun-filled night exploring the area and making the most of our first day in Phuket.
Taking a bike tour around the city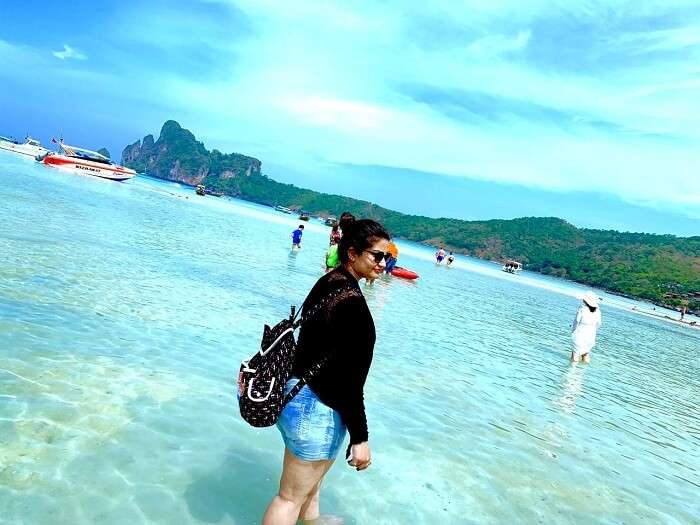 Well, technically day 2 for in Phuket was for the city tour but we had a change of heart. So we rented a bike and set out for some exploring. We visited the Big Buddha and then stopped at two amazing beaches. Karon beach was our first stop which was such a beautiful expanse of blue sea ahead os us. The next beach we visited was the famous Patong Beach where we spent some leisure time and enjoy the waters. Ditching the city tour for the bikes was a great idea and something different for sure. We were free to roam around and make as many stops as we wanted to, all while enjoy the cool winds and pleasant weather.
24 Exotic Places To Visit In Thailand For Honeymoon In 2022
An exciting tour of Phi Phi Island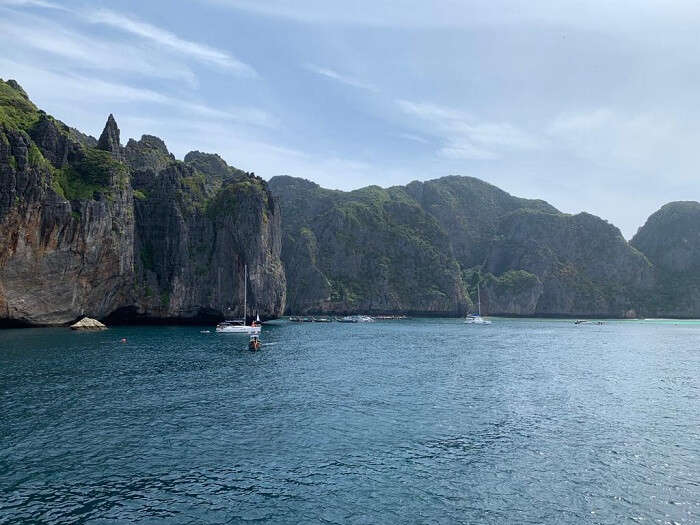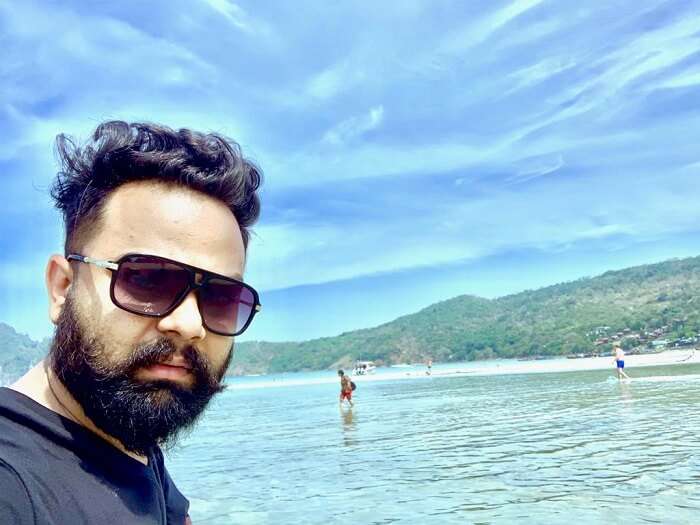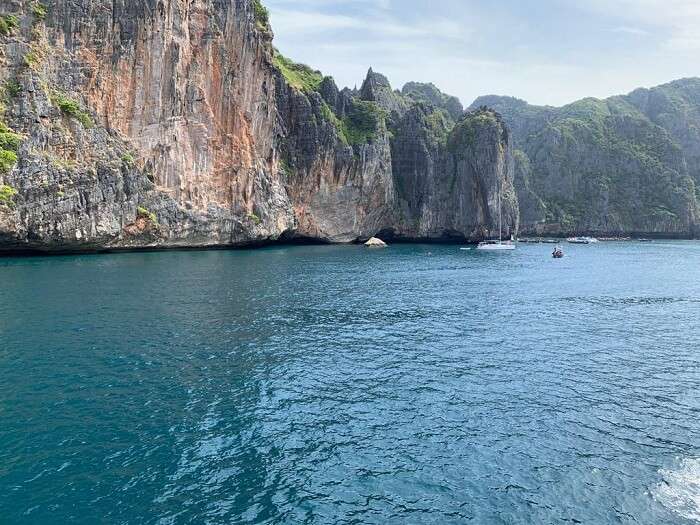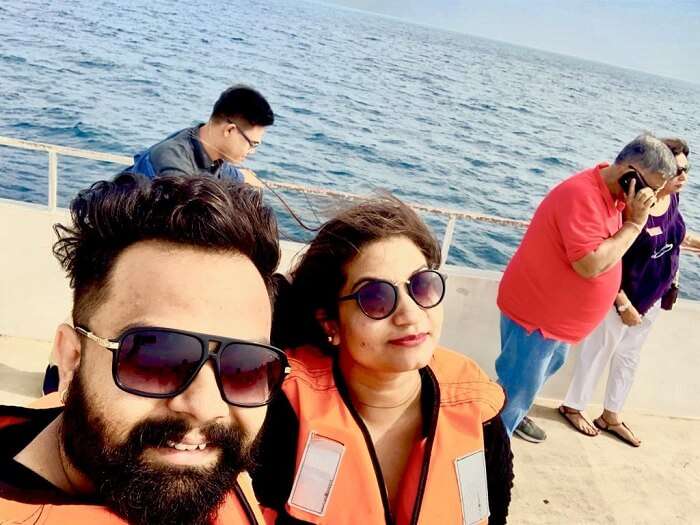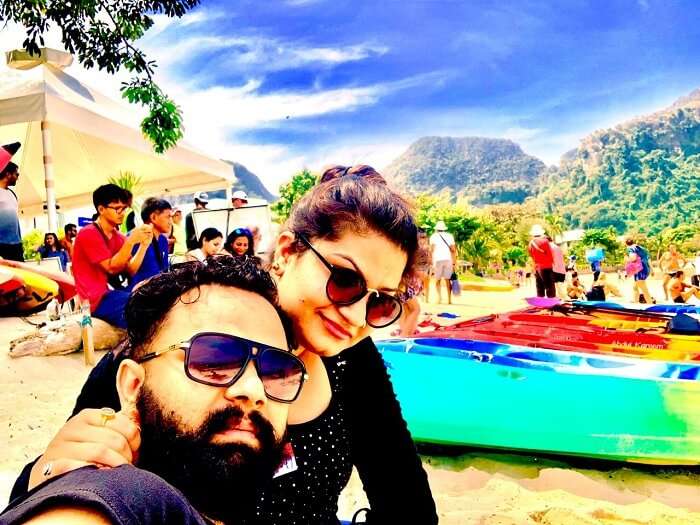 Now, this was something we just didn't to miss out on. On our second day in Phuket, we woke up at 7 am and proceeded for the port. We got on a big boat and started the tour. Sailing on the water we saw some breathtaking sights that I'm never going to forget. But oh the best part was the beach on Phi Phi Island. The water was one of the clearest I've ever seen. We also had lunch here but there were a couple of other options like Mcdonalds in the area that you can try as well.
Taking James Bond Island Tour In Style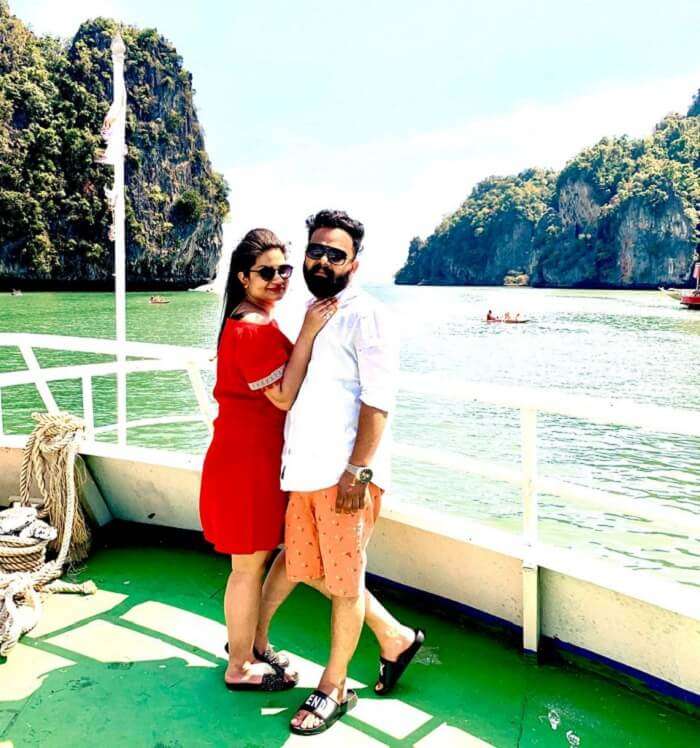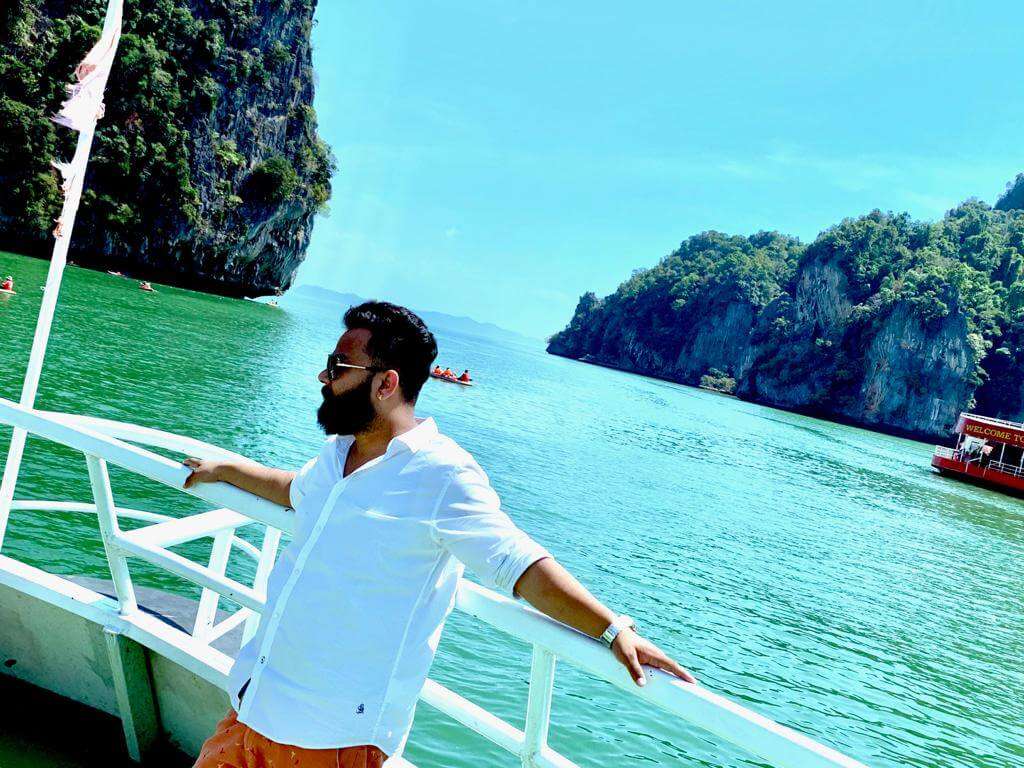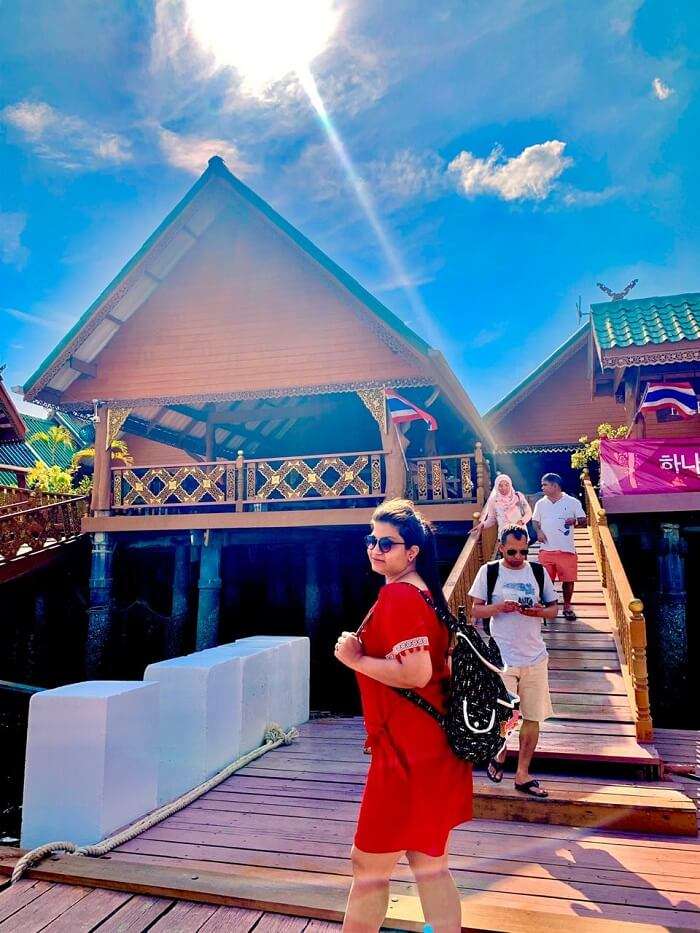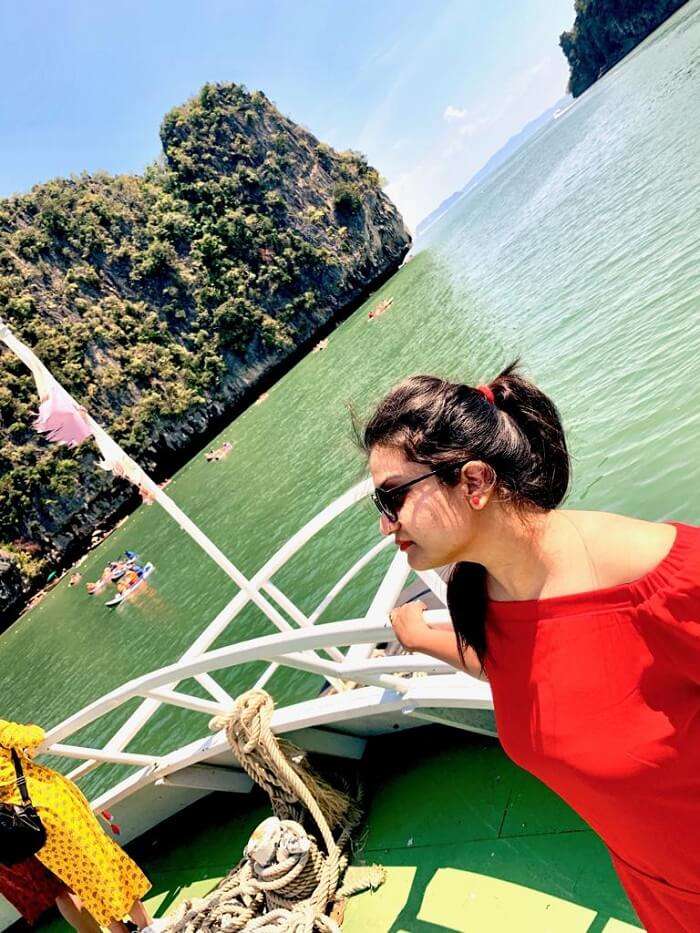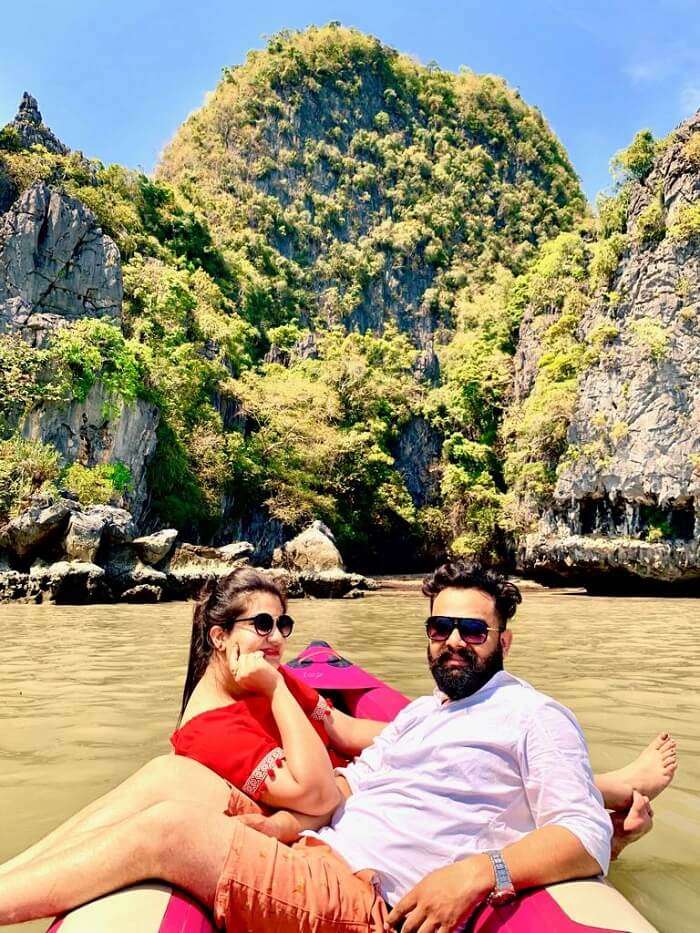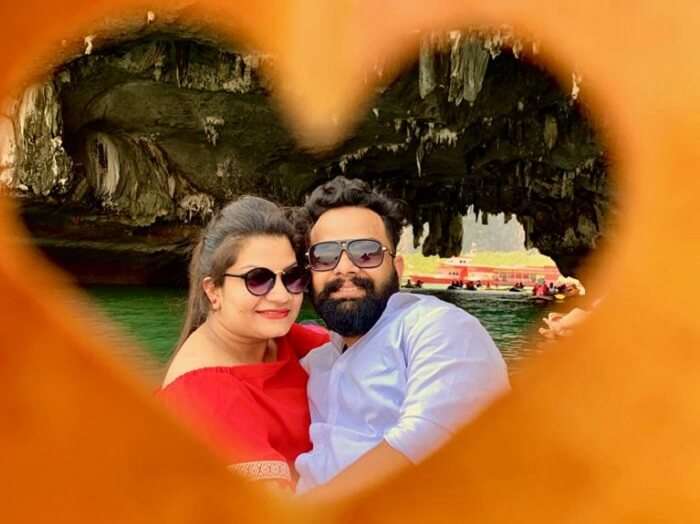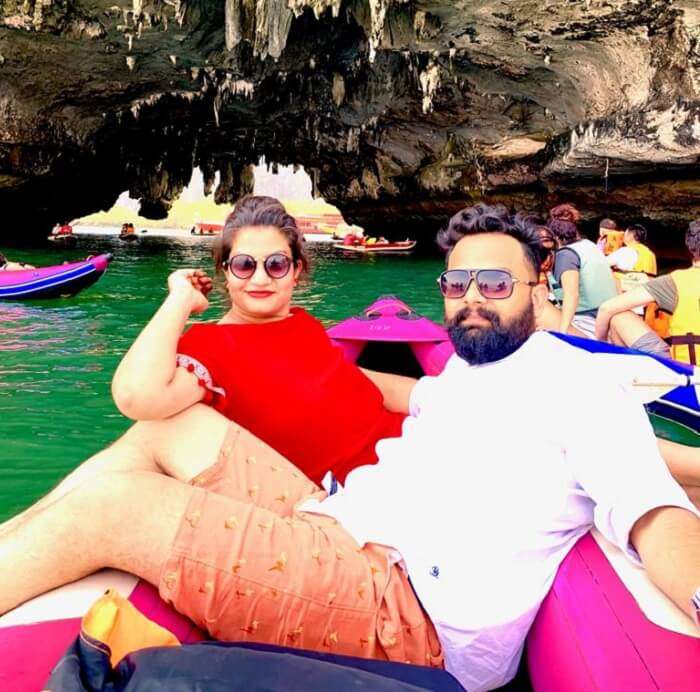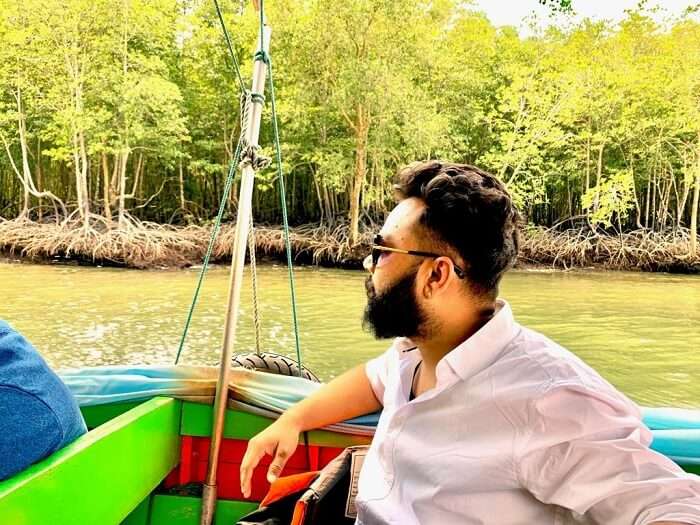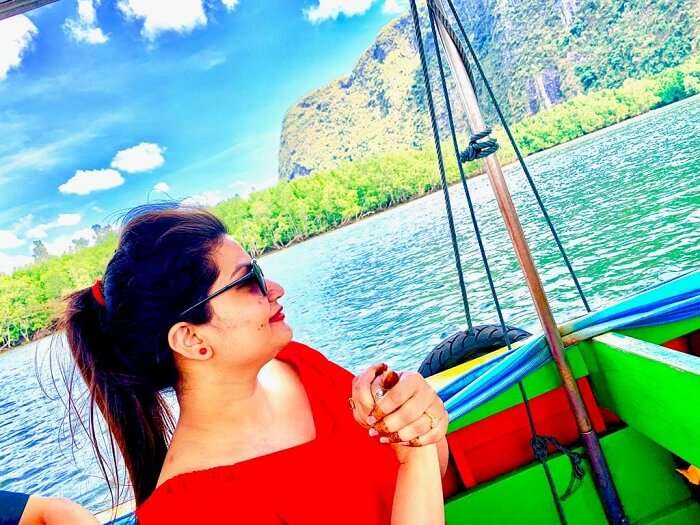 On the last day of our trip, we decided to go for the infamous James Bond Island Tour. Since we were staying in Phuket the drive was quite the journey to the island. But once we reached the tail boat, all our exhaustion drained and we were super excited for the tour. I had a notion that the traditional boat might be a little uncomfortable but I was proved wrong! My wife and I loved every bit of the ride. We also stopped to enjoy some kayaking in the still waters while out guide clicked some great pictures of us. We spent an hour on the island itself and then headed back. On the back, we also made a stop at Muslim Fishing Village where we enjoyed a delicious lunch.
Thailand Waives Visa-On-Arrival Fee For Indians. Dear Travelers, Get Packing!
What our customized honeymoon itinerary for Phuket looked like
Day 1: Arrival in Phuket and leisure day
Day 2: Half day Phuket City Tour
Day 3: Phi Phi Island Tour
Day 4: James Bond Island Tour
Day 5: Departure back home
The wow moments from our honeymoon trip to Phuket
Both the Phi Phi island tour and James Bond island tour was definitely the highlight of our vacation. The beaches are just so beautiful, you wouldn't want to leave!
What we missed out on
We tried to make the most of our trip, but we would definitely like to come back for some water sports.
Our experience with TravelTriangle
My wife and I absolutely enjoyed our honeymoon in Phuket. Right from the moment we arrived till the moment we boarded our flight back home, everything was handled efficiently. We didn't face any hassles and any requests we had were gladly entertained by the team at TT, kudos to that!
Tips for you!
If you want to skip the long drive to James Bond Island, accommodating in Krabi is a good idea as the journey is much shorter.
Having a travel agent smoothens things out for you a lot, so if you want to avoid hassles. Get your package customized by TravelTriangle, you will not regret it!
25 Exciting Things To Do In Bangkok In 5 Days With Friends Under 30K In 2022
Phuket is the perfect place if you seek a getaway by the beach. The clear waters, glistening nightlife, and delicious food are simply delightful. If you too would like to experience a fun-filled adventure on this island, head over to TravelTriangle and customize your own Thailand Honeymoon Package.