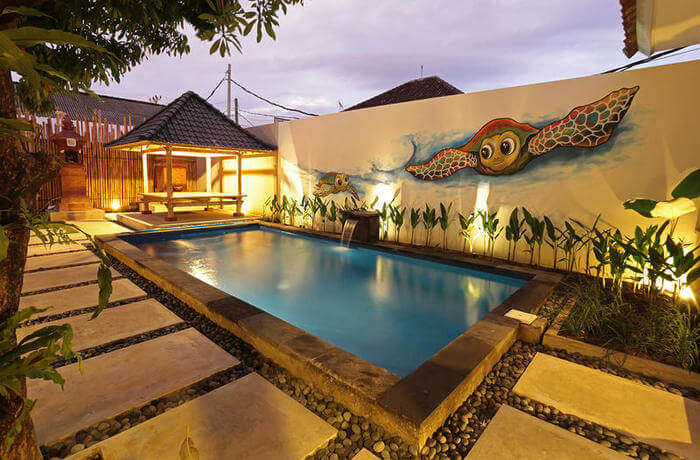 Overview
A relaxing and rejuvenating vacation at the resorts near Bali airport away is a great way to spend the holidays. Loaded with all the desired facilities and accommodations, these resorts ensure a comfortable, safe and enjoyable vacation. The resorts provide elegant rooms and amazing suites that come with all the essential amenities like Wi-Fi connectivity, minibars, balconies, and beautiful views. The outdoor pools give guests lots of moments to have a fun time. The restaurants and diners of these resorts serve the guests with mouth-watering delicacies that are a treat for the foodie inside everyone. The hospitality and service of the resorts near Bali airport will warm anyone's heart and make travelers feel delighted in the best possible ways. Their specialized services are sure to be admired by guests. One is sure to enjoy a memorable vacation at these resorts in Bali.
Special Experiences
The special provisions available at the resorts near Bali airport are not to be missed. Nearly all the resorts have the provision for an airport shuttle service. Bali Kuta Resort welcomes pets inside its premises. Grand Mirage Resort & Thalasso Bali comes with tennis courts, a wedding chapel and some pools with waterslides. The White Rose Resort offers private outdoor pools and open-air showers along with a 24/7 room service. Most of these resorts have spa facilities. These experiences at the resorts near Bali airport ensure memorable times to cherish and reminisce forever. With so many unique experiences to offer to guests, one can surely enjoy a fun-filled vacation in Bali by planning a stay at these resorts.
Facilities
The resorts near Bali airport are well equipped with all the facilities like Wi-Fi connectivity, flat screen TVs, minibars, tea and coffee making facilities etc. These rooms and suites have balconies from where the guests can enjoy stunning views. Each resort has outdoor pools which provide the opportunities to have fun and feel delighted. The restaurants and bars of these resorts add to the list of the fantastic amenities offered by these resorts. Grand Mega Resort & Spa Bali has a fitness center and includes pool views and additional beds in its upgraded suites. Bakung Beach Resort has a tropical garden and an outdoor pool with sun loungers and a swim up bar. Grand Mirage Resort & Thalasso Bali offers ocean views and hot tubs in its suites. These facilities make one's experience in Bali simply amazing. The rooms are also well-equipped with basic facilities too, making one feel luxurious as well as comfortable.
Dining
The restaurants and eateries at the resorts near Bali airport fulfill all the demands of the foodie inside the guests. These restaurants have their specializations in various cuisines and serve the customers with a maximum level of hospitality and care. Grand Mirage Resort & Thalasso Bali Resort offers complimentary breakfast and eight dining options. It has an Italian eatery and a seafood restaurant along with a pool bar and a lobby bar. White Rose Resort serves free breakfast inside a casual coffee shop. It also has a thatched roof bar cum restaurant that plays regular live music. Bakung Beach Resort comes with an airy dining room. With the commitment, dedication, and hospitality of the staff and management at the resorts near Bali airport, the dining experience is truly cherished by guests.
FAQs
Q1. Do the resorts provide Wi-Fi connectivity?
A. Yes, one can avail Wi-Fi connectivity at these resorts. Some may be paid for while some may be free.
Q2. Will there be trouble communicating in English at these resorts?
A. No, English is a commonly used language in Bali. Communicating will not be a problem. Though Balinese is most commonly spoken but everyone including cab drivers are well-versed in English.
Q3. Do the resorts provide any complimentary services?
A. Yes, some offer free breakfast while others provide free parking or Wi-Fi connectivity. Some also offer access to the gym and pool for the guests.
Q4. Can payment at these resorts be made using credit cards?
A. Yes, most of these resorts will accept credit cards that are internationally accepted.
Q5. Are these resorts pet-friendly?
A. Quite a few resorts like Kuta Bali Resort are pet-friendly, while others may not allow pets inside.
On landing in Bali, the resorts near the airport welcome all travelers with open arms for a pleasurable stay. These resorts come with everything that tourists desire for starting from comfort to luxuries. The rooms, suites, pools, spa, restaurants and bars- all speak of the commitment and hard work of the staff and management of these resorts. Most of them provide wheelchair accessible facilities that talk of the comfort level inside their premises. The food options are delightful ranging from Chinese to Italian to continental but the most loved and tastiest is the seafood available here. Most times, the seafood is freshly caught offering a delicious dining experience. These resorts near Bali airport are the ideal destinations for adding more glitter to an already shining vacation to Bali.