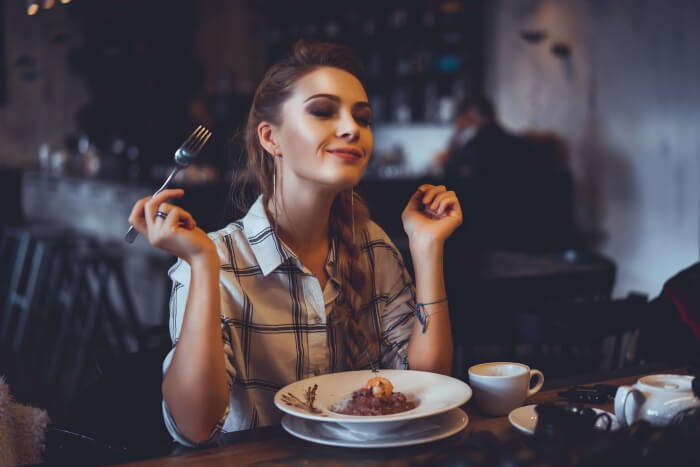 Adelaide, the capital and the biggest city of the state of South Australia, is situated at a unique region. Placed near some of the best winemaking regions of the world, being central to the region which is known for some of the best seafood fishing in the world and a population that has imported every delicious cuisine in the world make this city a food lover's heaven.
Hosting some of the world-renowned restaurants, you're bound to have a lot to eat and try when you visit this unique city. These restaurants in Adelaide can enhance your dining and tripping experience of the city.
12 Must-Visit Restaurants In Adelaide
Mentioned below is a list of the best restaurants that one can choose to dine in Adelaide. We sincerely hope that this guide contributes to you having the best time of your life in this lovely South Australian City.
1. Orana Restaurant

Image Source
Orana is perhaps the best known Australian Restaurant in the world. The restaurant has recently won numerous global awards such as Gourmet Traveller 2018 Restaurant of the Year, 2019 Good Food Guide Restaurant of the Year, and The Australian's 2018 Chef of the year Award.
This restaurant has really put the city of Adelaide on the map of Australia as well as the world for all the food lovers around the world. You can find the menu ranging from Aboriginal Australian dishes to the Modern Australian Cuisine all made up with a personal touch of the head chef.
The meaning of the name Orana is welcome in Aboriginal Australian language and this stands up to its meaning pretty well with its welcoming environment and ambiance.
Location: 1/285 Rundle St, Adelaide SA 5000, Australia
Must Try: Mud Crab, Bunya and Thyme
Contact: (08) 8232 3444
Cost for 2: INR 10,000
Google Rating: 4.5/5
2. Shobosho

Image Source
This restaurant has been featured on the favorite's list of the well-famed Masterchef Australia judge Calombaris for its elegant and traditional style of Japanese cooking. An excellent place in the city to taste some of the best Japanese cuisines, Shobosho seems like any other authentic Japanese restaurant with its slick, rich, warm but Japanese feel which is ever so distinguishable.
Location: 17 Leigh St, Adelaide SA 5000, Australia
Contact: +61 8 8366 2224
Must Try: Blue Swimmer Crab Gyoza
Cost for 2: INR 5100
Google Rating: 4.5/5
Must Read: Adelaide Nightlife: 13 Best Bars & Clubs To Make Your Night Young And Wild
3. Bistro Blackwood

Image Source
If you find Orana is a little costly, then there fret not because we've got a restaurant which is considered the younger sibling of Orana.
Bistro Blackwood, a restaurant owned by the same person who owns Orana (Jock Zonfrillo), is considered a place for everyone because of its little price conscious menu and the same cooking techniques, methods and cuisines as that of the much more famous sibling restaurant.
Location: 285 Rundle St, Adelaide SA 5000, Australia
Contact: +61 8 8227 0344
Must Try: Fire pit Squid Salad
Cost for 2: INR 8000
Google Rating: 4.1/5
4. Africola

Established by the South Africa born Duncan Welgemoed, the Africola restaurant serves some of the best foods in Adelaide. Established as a South African cuisine restaurant, it serves some authentic red hot South African dishes and the food is cooked on fire like it should be with a lot of emphasis especially on vegetables, seafood, and rotisserie meat.
It's a very welcoming place to be in, thanks to the colorful decorations, friendly and enjoyable ambiance plus a lot of booze!
Location: 4 East Terrace, Adelaide SA 5000, Australia
Contact: +61 8 8223 3885
Must Try: Charred Pork Neck
Cost for 2: INR 7500
Google Rating: 4.5/5
Suggested Read: Beaches In Adelaide: 11 Top Beaches In This Cosmopolitan City Of South Australian
5. Georges on Waymouth

Image Source
One of the restaurants with the traditional European surroundings, Georges on Waymouth is one of the best restaurants in Adelaide serving authentic Mediterranean cuisine.
Depending largely on the fresh seafood caught straight from the docks of South Australia and the freshest veggies available in the market, this place makes it a point to serve some of the freshest food in Adelaide.
Known to give diners one of the best contemporary dining experiences in Adelaide, a meal at this amazing place is a must have.
Location: 20 Waymouth St, Adelaide SA 5000, Australia
Contact: +61 8 8211 6960
Must Try: Lamb Press
Cost for 2: INR 8600
Google Rating: 4.5/5
6. Andre's Cucina and Polenta Bar

Known to serve some of the best and the freshest authentic Italian food in all of Adelaide, the Andre's Cucina and Polenta Bar serves much more things than just Polenta.
Having a super friendly staff, the ingredients of this restaurant come from the Kitchen garden in Adelaide hills and the fixed menu changes every day on the basis of the freshly available raw material. Take an advice to go at this place for a dine and we are sure of it that you'll return for more of the place.
Location: 94 Frome St, Adelaide SA 5000, Australia
Contact: +61 8 8224 0004
Must Try: Signature Italian Polenta
Cost for 2: INR 7500
Google Rating: 4.5/5
Suggested Read: Zoo In Adelaide: The Ultimate Guide To This Australian Wildlife Haven
7. Chianti

Image Source
Opening its doors to customers as early as 1985, this restaurant is amongst the first ones in all of South Australia to receive the Ospitalita Italiana seal of certification from the Italian Government.
Well in business, this iconic restaurant continues to serve its customers some of the best and the most authentic Italian cuisines available in all of Adelaide.
Location: 160 Hutt St, Adelaide SA 5000, Australia
Contact: +61 8 8232 7955
Must Try: House made Coffee Pasta
Cost for 2: INR 8600
Google Rating: 4.5/5
8. Gaucho's Argentinian Restaurant

Image Source
Established back in 1985, this unique South American Restaurant claims to be the first of the many Argentinian Restaurants that started to open on the turn of the millennium.
Serving some of the most authentic dishes in the South American cuisine like the prime cut beefs and a wide range of locally sourced seafood for over 3 decades, this restaurant has had its imposing presence in the Restaurant scene of Adelaide and is expected to maintain that.
Location: 91 Gouger St, Adelaide SA 5000, Australia
Contact: +61 8 8231 2299
Must Try: Chargrilled prime cut beef
Cost for 2: INR 7000
Google Rating: 4.⅖
Suggested Read: 14 Ways To Celebrate And Enjoy Christmas In Australia
9. Concubine Restaurant

Known to be amongst the well known Chinese Restaurants of the city of Adelaide, this restaurant is famous for fusing the Chinese Cuisine with the best catch from South Australian docks that bring the best quality of seafood.
Giving you an experience of Oriental fine dining with some top of the class authentic Chinese cooking, this place should be on your must visit list for Adelaide.
Location: 132 Gouger St, Adelaide SA 5000, Australia
Contact: +61 8 8212 8288
Must Try: salt and pepper squid with minced pork and woke fried beans
Cost for 2: INR 7000
Google Rating: 4.5/5
Suggested Read: 8 Best Indian Restaurants In Australia To Satiate Those Desi Food Cravings
10. Mayflower Restaurant and Bar

The Mayflower Restaurant and Bar located in the Mayfair hotel on the prestigious King William Street adds to your luxurious dining experience on its own. The restaurant serves all three meals and all three of them are amongst top-notch served in this part of the country.
Coupled with a wide range of freshly brewed hot beverages and a selection of the finest wine from South Australia only contributes to aggravating your fine dine experience.
Location: 45 King William Street, Adelaide SA 5000, Australia
Contact:+61 8 8210 8899
Cost for 2: INR 9500
Google Rating: 4.⅗
Suggested Read: New Year In Australia: Welcome The Upcoming Year Before Anyone Else Only Here!
11. Jasmin Indian Restaurant

Image Source
Starting out as an illegal family run outfit in 1980s, this restaurant has evolved into one of the finest eateries in the whole of Adelaide. The food here is made using some of the oldest and the most authentic Indian cooking techniques.
You can even find celebrities dipping their hands in the ever so delicious curries that this place serves.
Location: 31 Hindmarsh Square, Adelaide SA 5000, Australia
Contact: +61 8 8223 7837
Must Try: Lamb Saag, Basmati Rice and Garlic Naan
Cost for 2: INR 6500
Google Rating: 4.3/5
12. Shiki Japanese Restaurant

Located inside the prestigious Intercontinental Adelaide Hotel, Shiki is one of the most renowned Japanese Restaurants serving authentic Japanese Dishes made by skilled Teppanyaki chefs. The authentic sushi, sashimi, and other Japanese dishes served here go down pretty well with the rich menu of quality wine served here.
Location: Upper Lobby, North Terrace, Adelaide SA 5000, Australia
Contact:+61 8 8238 2400
Must Try: Sushi
Cost for 2: INR 9000
Google Rating: 4.4/5
Further Read: Best Airports In Gold Coast That'll Let You Have A Perfect Start To Your Australian Vacay!
Adelaide is a unique city in the state of South Australia, known for its famous restaurants, diverse community, and some of the world's best seafood straight from the fishing docks of South Australia. Restaurants in Adelaide should definitely be in itinerary if you want to enjoy your trip to Adelaide comprehensively.
---
Looking To Book An International Honeymoon?
Book memorable honeymoon on TravelTriangle with 650+ verified travel agents for 65+ domestic and international destinations.
---