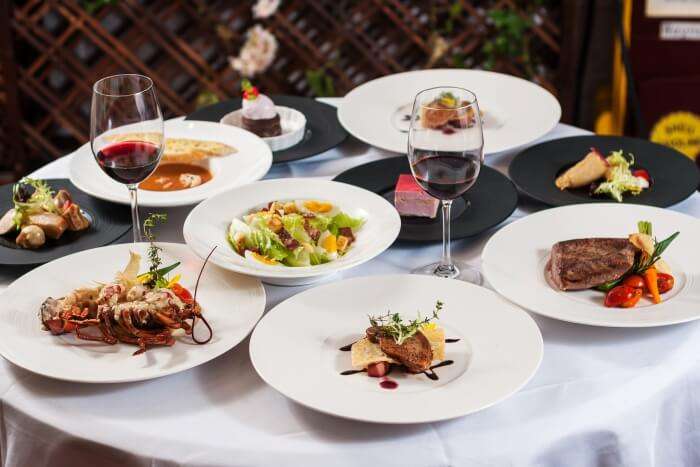 Visitors of Longmont town in Colorado, United States, definitely have ample avenues before them to explore this region. Being a hotspot for fine dining as well, this area has already witnessed the opening of several amazing restaurants. You must try the food items from multi-cuisines here. Popular restaurants in Longmont serve good varieties of dishes in affordable rates. Perhaps, that is the primary reason that Longmont is already denoted with the metaphor—'the foodie heaven.' By garnering such popularities and fame, this city welcomes food lovers from around the world.
Restaurants In Longmont
The listicle below will make you aware about the 10 best restaurants in Longmont. You should visit them at least once to try their uniquely prepared dishes. All of them represent multiple international cuisines.
1. Cheese Importers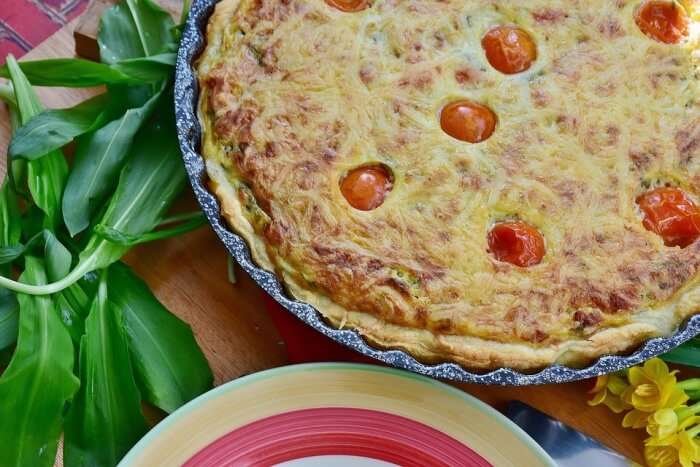 Being experts, Cheese Importers serve unlimited varieties of quality cheese and perfect menu of cheese-based recipes. You can enjoy yummy dishes prepared from several luxury ingredients including sufficient addition of cheese in them. From good variety of dishes representing international cuisine, it also prepares French classics croissants and quiche too. They are popular like the fine cheese platters. Running successfully since 1976, this restaurant is famous for dealing into imported natural cheese besides organic products and cured meats. It is famous for specialty foods.
Must Try: Cheese Baskets & Boxes American Artisanal
Cuisine: American, French & Intercontinental
Location: 103 Main St. Longmont, CO. 80501
Cost for Two: ₹ 2500/- – ₹ 3500/-
Zomato Rating: 3.4/5
Must Read: 10 Destinations In U.S.A For That Perfect American Honeymoon!
2. Left Hand Brewing Company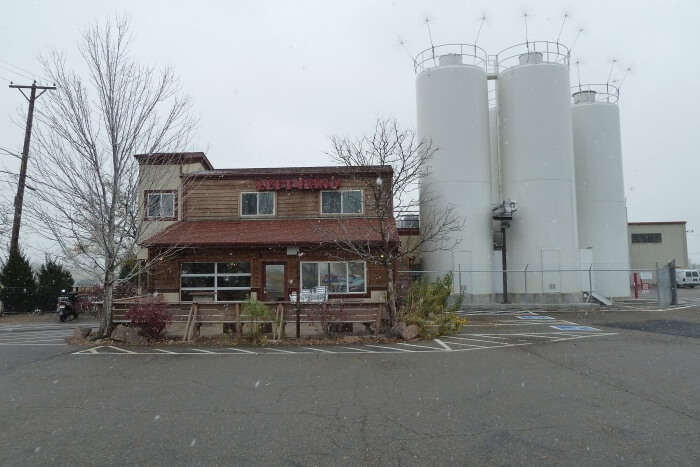 Well established name to serve best of craft beer and pub-style food in entire Colorado to several other mountainous regions in the US, Left Hand Brewing Company maintains its distinction. An urge of its founders to redefine homebrew concept into perfect craftsmanship brought it into greater heights including its participation in the popular Great American Beer Festival and World Beer Cup etc.
Must Try: Beer, Cheese Baskets & Boxes American Artisanal
Cuisine: All Alcoholic Beverages, Bar Food
Location: 1265 Boston Ave, Longmont, CO, USA
Zomato Rating: 3.3/5
3. Mac's Place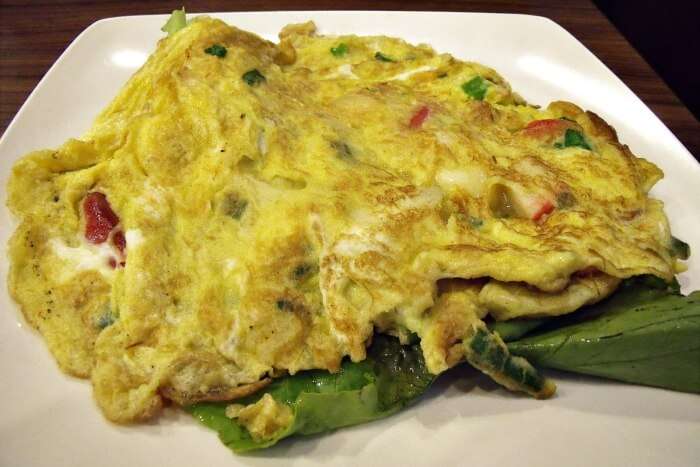 Uniqueness of Mac's Place is in its concept to serve home cooked meals in the great ambiance of its location. Its menu is extremely with several typical yet tasty foods especially dinner classics experimented in different creative twists to distinguish from the rest. Its maple bacon cinnamon rolls are popular ones every visitor insist to have.
Must Try: Maple Bacon Cinnamon Rolls, Savoury Burgers, Omelettes, Dessert Style Breakfasts, Vanilla Scented French Toast, Bircher Muesli
Cuisine: American, Sandwich
Location: 1640 Pace Street, Longmont, Denver, CO 80504
Cost for Two: ₹ 1500/- – ₹ 2500/-
Zomato Rating: 3.4/5
Suggested Read: 10 Best Places To Visit In Maryland To Capture The Stunning Views Of Little America
4. Sugarbeet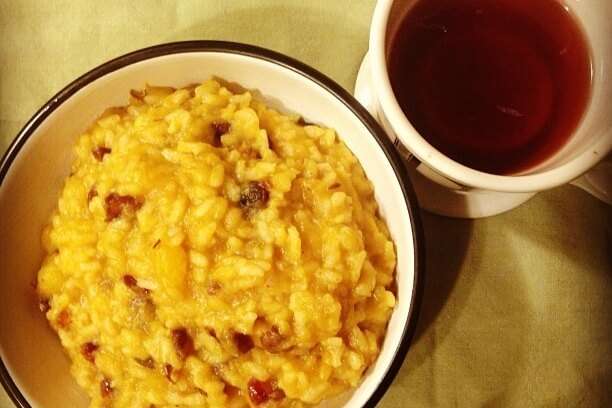 Presence of Sugarbeet in Longmont adds value in this claim why this city is a 'foodie heaven.' Uniqueness of Sugarbeet is in its exclusive menu to cover every classic dish which remains popular worldwide. To make such dishes exclusive, a bit of twists are being done to them to bring American flavour. Take for example popular pumpkin spiced crème brûlée to Hawaiian Tuna and butternut risotto et al is considered perfect cheese and sweet meat added recipes.
Happy hour menu offers exclusive drinks choices in affordable price range. It is today considered one of the Best Downtown Restaurants in Longmont which serve the creatively twisted varieties of classics recipes in a modern makeover.
Must Try: Fine Wines, Pumpkin Spiced Crème Brûlée, Hawaiian Tuna and Butternut Risotto from the Seasonal Vegetarian Cuisine
Cuisine: American Cuisine, Alcohols
Location: 101 Pratt Street, Longmont, Denver, CO 80501
Cost for Two: ₹ 2500/- – ₹ 3500/-
Zomato Rating: 4.1/5
5. Georgia Boys BBQ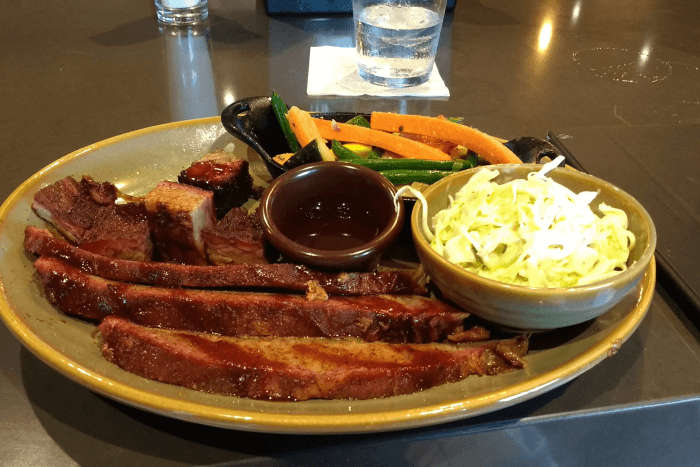 One of the famous restaurants in Longmont for assured serving of authentic BBQ in southern style, Georgia Boys BBQ always remains most rushed in the Colorado area. People keep coming here to enjoy great taste of southern classic recipes. It remains in the limelight during August month while Blues, Brews & BBQ Festival catch the attention of large chunk of visitors willing to taste its barbecue dishes and beer.
Must Try: Smoked Brisket, Pulled Pork, Brown Sugar Sweet Potato Casserole Barbeque
Cuisine: BBQ, Cajun
Location: 237 Collyer St, Longmont, CO, USA
Cost for Two: ₹ 700/- – ₹ 1000/-
Zomato Rating: 4.0/5
Suggested Read: Brazil In March: Tour The Most Exquisite Places In This Enchanting South American Land!
---
Planning your holiday but confused about where to go? These travel stories help you find your best trip ever!
Real travel stories. Real stays. Handy tips to help you make the right choice.
---
6. Pumphouse Brewery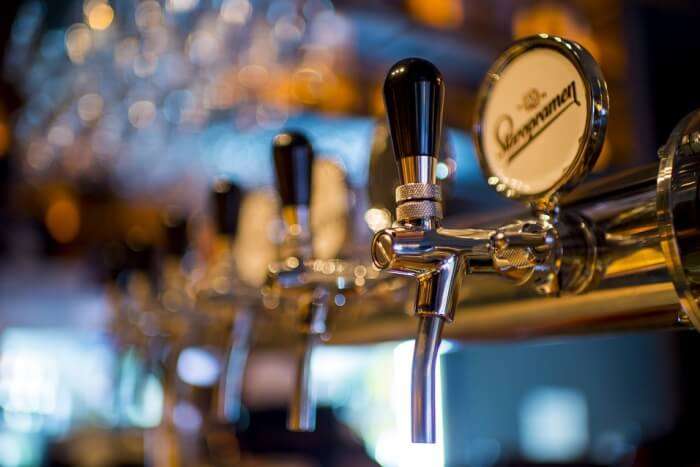 Operating since 1996, Pumphouse Brewery has unique history of its foundation in a reconverted building that had been an ice skating rink cum fire station earlier. Keeping its past background intact, this restaurant became a popular one amongst the sports lovers. It has attained an identity of one of the few restaurants in Longmont best identified as a perfect sports bar in this area.
Visitors get fascinated of its unique interiors which showcase its idiosyncratic past with several stuffs still kept as collectables to seek the attention of sports lovers. This restaurant literally bustles and turns into the liveliest one on the occasion of St Patricks Day. It turns into one of the select few Best Downtown Restaurants in Longmont on such special occasions.
Must Try: Chilli Verde Fries, Soft Baked Pretzels, Housemade Brews, Casual Eats and Spicy Sweet Potato Wedges
Cuisine: American, Burger, Tex-Mex
Location: 540 Main St, Longmont, CO, USA
Cost for Two: ₹ 1500/- – ₹ 2000/-
Zomato Rating: 4.5/5
7. Mike O'Shay's Restaurant and Ale House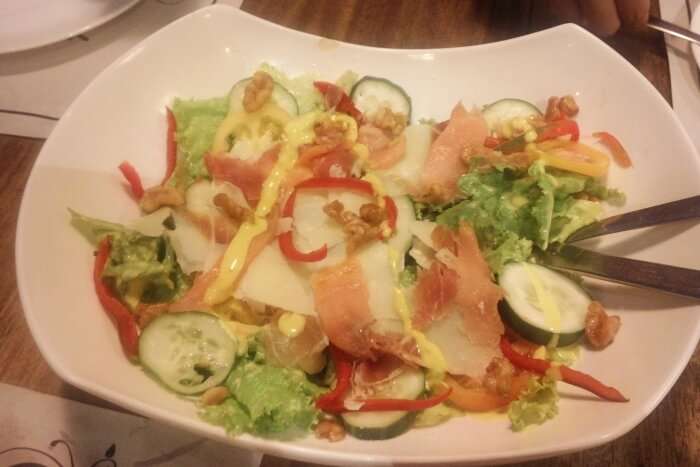 Opening of many new restaurants in Longmont further brought this place into the limelight as a food hub. Founded in 1981, Irish Mike O'Shay's Restaurant and Ale House is one of the select few restaurants opened decades ago. Yet, it remains most popular and longest running restaurant in Longmont. Its authentic recipes from classic Irish inspired cuisines turn its menu exclusive with gluten-free food varieties. Equally is it famous to offer best of the dessert items.
Must Try: Raspberry Chipotle Salmon Salad, Homestyle Meatloaf, Chicken Cordon Bleu, Corned Beef & Cabbage, Prime Rib Sandwich (lunch only), Alcohol
Cuisine: American, Mexican
Location: 512 Main St, Longmont, CO, USA
Cost for Two: ₹ 3000/- – ₹ 3500/-
Zomato Rating: 3.7/5
Suggested Read: 10 Brazilian Desserts To Satiate Your Taste Buds In This South American Wonderland
8. Caprese Trattoria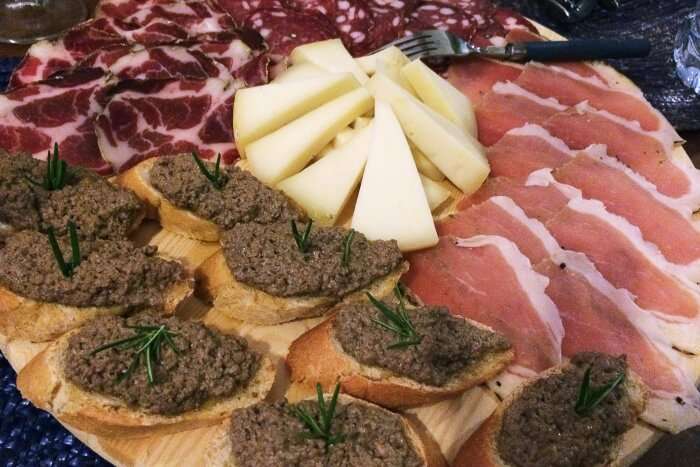 There is no dearth of Italian restaurants in Longmont. Caprese Trattoria is one of the recent ones amongst several those already having monopoly here. This restaurant offers extensive Italian food varieties in its menu. Opened in the southwest side of Longmont, the menu includes different traditional Italian recipes besides antipasti and pastas from the Italian cuisine. It also operates a bar to serve fine wine to its guests.
Must Try: Piccoli Piatti di Carne, Piccoli Piatti di Pesce, Piccoli Antipasti, Bruschette, La Caprese, Zuppe, Insalate
Cuisine: Italian
Location: 1067 South Hover Road
Longmont, CO — 80501, USA
Cost for Two: ₹ 1500/- – ₹ 2500/-
Google Rating: 4.3/5
9. Sushi Leo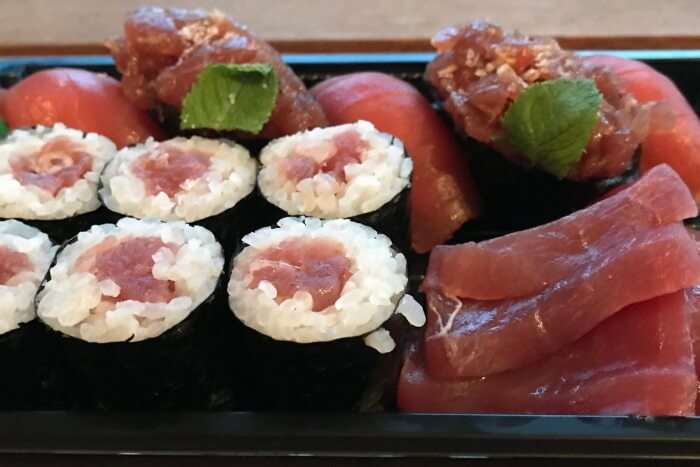 Opening of many new restaurants in Longmont is an indication for people's preferences to enjoy variegated cuisines. Famous Japanese restaurant Sushi Leo is one such to enjoy the great food varieties from Japanese cuisine. It is known for serving Udon noodles to Katsu meat and delicious rolls as well as shrimp tempura. It is totally different from many Italian restaurants in Longmont. It is perfect choice to enjoy great food from the Japanese cuisine. This restaurant is famous in Longmont for preparing Sushi by importing fish directly from Japan.
Must Try: Sushi, Udon Noodle, Katsu Meat Dish, Delicious Rolls and Shrimp Tempura etc.
Cuisine: Japanese, Sushi
Location: 2315 Clover Basin Dr, Longmont, CO 80503, USA
Longmont, CO — 80501, USA
Cost for Two: ₹ 1500/- – ₹ 2000/-
Zomato Rating: 3.8/5
Suggested Read: Restaurants In Gainesville: 12 Best Restaurants For The Real Meal Affair In America
10. Namaste India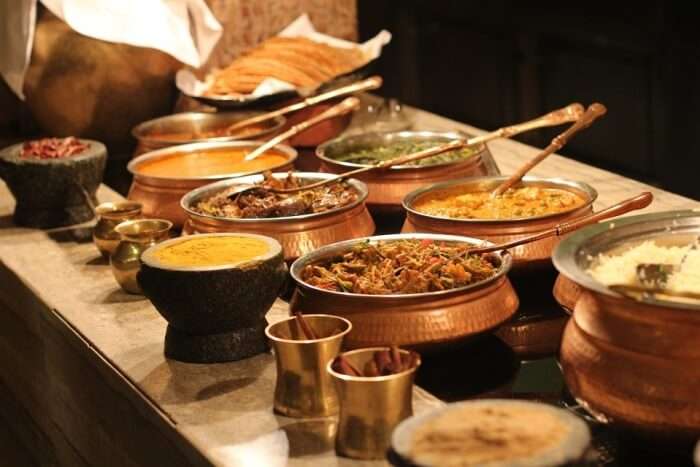 The aroma of Indian cuisine is best tasted in Longmont as well. Presence of many exclusive Indian restaurants in Longmont is an indication that this city caters to its diverse masses and visitors. As good chunk of Indians visit here so do many other nationals like to taste the Indian food varieties, this restaurant is notable landmark in the city. Besides offering many recipes from the Indian cuisine, its bar serves fine wine.
Must Try: Vegetable Samosa, Meat Samosa, Vegetable Pakora, Chicken Pakora, Shrimp Pakora, Onion Bhaji Pakora, Paneer Pakora, Samosa Chat, Chana Chat, Assorted Platter and Fish Pakora etc.
Cuisine: Indian
Location: 5545 Wadsworth Bypass Arvada CO 80002, USA
Cost for Two: ₹ 1500/- – ₹ 2000/-
Zomato Rating: 3.5/5
Further Read: 10 Best Places To Visit In Ecuador To Tour This Megadiverse Country In South America
The list of Longmont restaurants is pretty long. Longmont can even be considered as the food capital of world, as the town offers extensive varieties from all over the globe. The above mentioned restaurants serve great food with such hospitality that you will revisit them on your every trip to USA.
---
Looking To Book A Holiday Package?
Book memorable holidays on TravelTriangle with 650+ verified travel agents for 65+ domestic and international destinations.
---