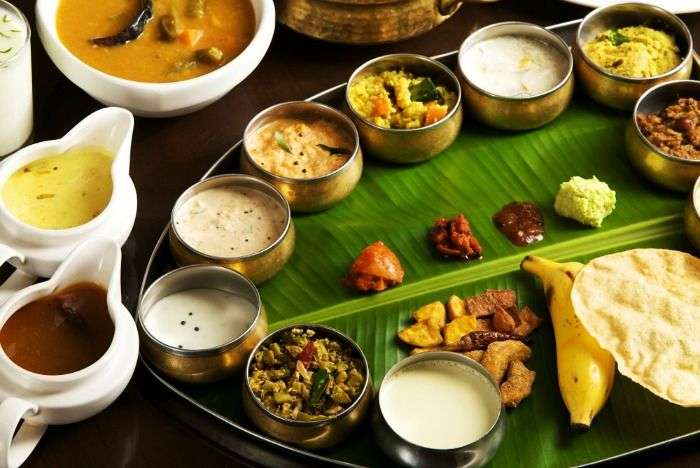 Fancy a delicious meal amidst totally serene surroundings and enchanting tea estates? We bet you do! Well, then you must definitely head to these restaurants in Nuwara Eliya on your vacation in Sri Lanka. Offering the best of services, comfort, luxury, and great Sri Lankan cuisine to melt your heart, these restaurants are an ultimate paradise for foodies coming to this island nation. Add to this a touch of nature and splendid views, and you'll surely not want to leave! And the best part – these eating joints offer food in relatively moderate to low rates, so dining in Nuwara Eliya will surely not burn a hole in your wallet. You can find everything from Sri Lankan, continental, Asian, to Indian food here. While some restaurants here offer the best seafood you'll ever have, there are plenty of options for vegetarians as well.
5 Awesome Restaurants In Nuwara Eliya, Sri Lanka
Here are some of the best places in Nuwara Eliya where you can gorge on the finest Sri Lankan, Indian, and Asian delicacies to your heart's content. Scroll down and take your pick keeping your food preferences and budget in mind. Apart from restaurants offering the best of non-vegetarian and seafood dishes in Sri Lanka, we have also listed options that will provide you with delicious pure vegetarian fare.
1. Hill Club

Hill Club is a completely British style restaurants in Nuwara Eliya . Their menu is also completely based on the British dining style. It has traditional food like roast beef with all the trimmings and rich puddings. Although this all sounds very sophisticated, it is not. Hill Club is far from sophisticated and has a very casual ambiance which visitors find very comfortable and relaxing.
Location: 9 Grand Hotel Rd, Nuwara Eliya 22200, Sri Lanka
Price: INR 2000/- person
10 Restaurants In Kandy To Treat Your Inner Foodie With True Sri Lankan Flavours!
---
Sri Lanka Holiday Packages On TravelTriangle
Book your Sri Lanka trip from TravelTriangle: Inclusive of Hotels, Sightseeing, Transfers, & Meals. Best Prices Guaranteed. Get Customizable Package & Free Guidance From Destination Experts. Book Now!
---
2. Grand Indian

Indians may not like the local food very much. Hence this is a great choice for having food like back at home at this foreign land. It is a luxurious restaurant with great food. It is also a pretty popular Indian restaurants in Nuwara Eliya. This may not be a very cheap option but is surely a must-try for all travelers going to Nuwara Eliya.
Location: Grand Hotel Rd, Nuwara 22200, Sri Lanka
Price: INR 2300/- person
4 Indian Restaurants In Bentota Sri Lanka To Have Appetizing Dishes On Your 2022 Trip
3. High Tea At The Grand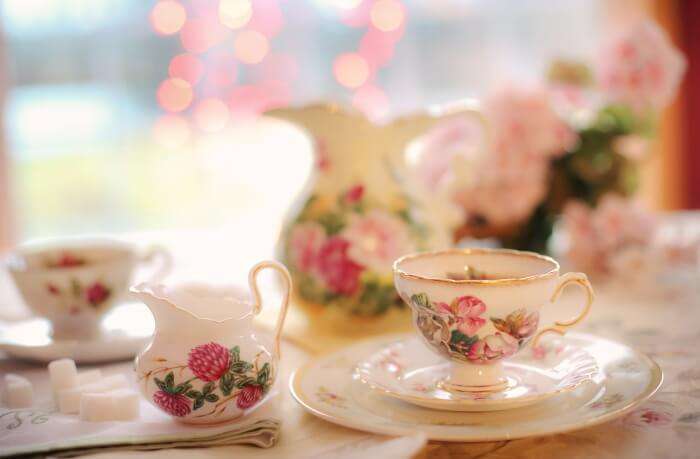 It any person wants to experience what it is like to have a High Tea without going to London, High Tea at Grand is the place. It has a very intresting system, exactly at 3:30pm waiters in cafe set up the buffet.
table. They prepare a range of tea, cute perfectly triangle sandwiches and dainty cake and surely is one of the best restaurants in Nuwara Eliya. Visitors can take a sit back and enjoy the elegant feel of having High Tea.
Location: No. 05 Grand Hotel Road Nuwara Eliya, Nuwaraeliya 22200, Sri Lanka
Price: INR 3200/- person
3 Best Chinese Restaurants In Colombo Sri Lanka To Have Delicious Food
4. Queenswood Restaurant

Queenswood Restaurant has a offbeat location. It is visible right up front. Although once travellers find the location they will fall in love with the the restaurant. It has a muted light theme and the ambience is great.It has a great versatile menu. The cuisine of this restaurant is Asian Fusion and has mouth watering flavours.
Location: 124/1 Badulla Road, Nuwara Eliya 22200, Sri Lanka
Price: INR 1500/- person
5 Best Sigiriya Restaurants To Enjoy Authentic Sri Lankan Food
5. Themparadu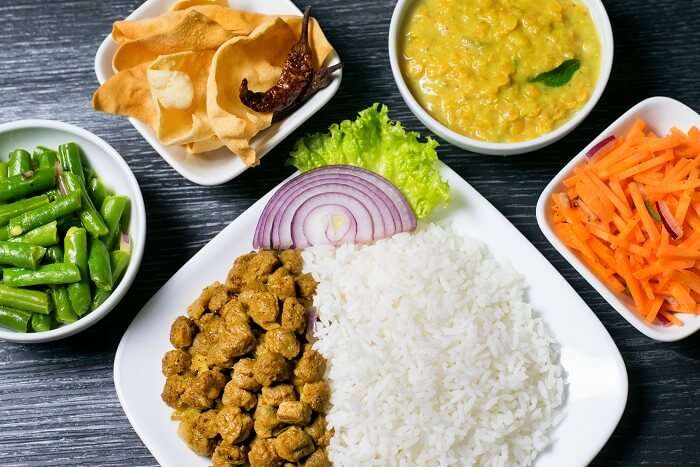 The best thing about Themparadu is the scenic beauty it provides with. Looking over the gorgeous Victoria Park. It is also very good in service. The restaurant has a casual vibe and the food is amazing here. This serves Sri Lankan food with a twist and it is great. Finally it is surely a must go for the experience it provides with.
Location: Victoria Park, Nuwara Eliya 22200, Sri Lanka
Price: INR 500/- person
10 Restaurants in Trincomalee That Offer The Tastiest Sri Lankan Cuisine
Best Food To Try In Sri Lanka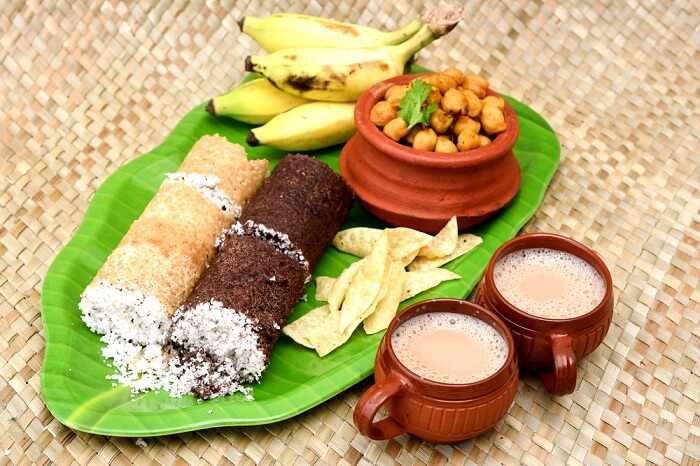 Shaped by historical and cultural factors, the cuisine is Sri Lanka is delightful in every way. Other than the Teardrop of India or the Pearl of the Indian Ocean, Sri Lanka is also sometimes called the Island of Rice and Curry by foodies who visit this island nation. The staple diet of the locals here mostly consists of coconut (or even) jackfruit, seafood, spices, rice, and curry. Some of the best dishes and food items you'll get to taste here include Fish Ambul Thiyal (sour fish curry), Kottu, Kukul Mas Curry (chicken curry), Parippu (Dhal Curry), Lamprais, Hoppers (Appa or Appam), Polos (green jackfruit curry), Wambatu Moju (eggplant pickle), Gotu Kola Sambol (pennywort salad), Kiribath with Lunu Miris, Pol Sambol, and Wood apple. If you wish to taste the authentic flavors of Sri Lanka, try and head to either of these restaurants mentioned above which will offer the best of Lankan cuisine at affordable rates.
So, which of these fabulous restaurants in Nuwara Eliya, Sri Lanka, are you putting down in your list? We'd suggest you give them all a try if you wish to taste the extraordinary food of Sri Lanka and experience true Sri Lankan hospitality! If you haven't already booked your trip, you can contact the expert travel agents at TravelTriangle and ask them to plan an awesome-sauce Sri Lanka vacation for you and your loved ones. And once you're back, don't forget to tell us all about your memorable trip experience.
---
Looking To Book An International Holiday?
Book memorable holidays on TravelTriangle with 650+ verified travel agents for 65+ domestic and international destinations.
---