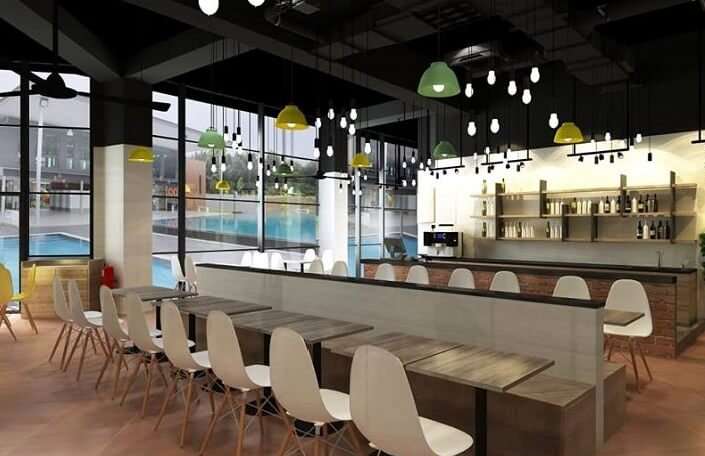 There are innumerable places to indulge in Singapore's famous cuisines, which often turns into a reason that places like Gul Circle go unnoticed. Over the years, Little India and Clarke Quay have gained so much popularity that for the same reason, the restaurants near Gul Circle might not sound like a big deal to you, let alone the thought of visiting there. But it's only after you do that you would realize some of the finest and most authentic food can be found in the most unexpected places.
An area in the Jurong Industrial Estate, Singapore, the Gul Circle is surrounded by many eateries than just usual buildings housing companies and factories. There are eateries of all kinds, offering food from every cuisine type of the world. All you have to do is just pick the beet one that suits both your budget and interest areas.
Best Restaurants Near Gul Circle
Here's a list of the top places to eat near Gul Circle, Singapore to taste the many flavors that this dynamic organization share.
1. Soup Restaurant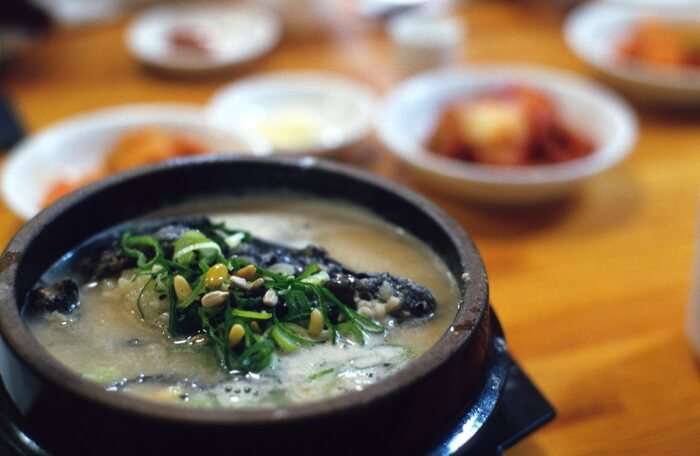 You can have some great gourmet dishes at this lavish restaurant. If in the mood for some fiery Chinese cuisine, head out to the Soup Restaurant in Clementi Mall, located at a close distance from MRT Station. It's got a rather quaint ambience and is even ideal for outings with the family and/or friends. You will surely enjoy your time here over the delectable food this joint has to offer.
Specialties: Ah Por Fan Shu Leaves, Black Chicken Soup, Double Boiled Waisan, Ginseng Root Chicken Soup, Samsui Ginger Chicken, Ah Kon Fan Shu, Beggar Bowl Tofu
Address: #03-62/63 The Clementi Mall, 3155 Commonwealth Avenue West, 129588
Contact: +65 66593688
12 Clementi Restaurants You Will Love Visiting On Every Trip To This Town
2. Stickies Bar @ Sunset Lane

A rather casual dining restaurant, Stickies Bar offer an extensive menu that will surely leave you spoilt for choice. The atmosphere is vibrant and the food quality absolutely topnotch. What really makes this place stand out though is the wide array of entertainment options here. They have a pool, PS4 games, darts, and a few other board games.
Specialties: Cheesy Curly Fries, Spicy Chicken Wings, American Beef Pie, Chicken Mushroom Pie
Address: #01-50 Sunset Way Residence, 106 Clementi Street 12, 120106
Contact: +65 68846884
5 Best Restaurants Near Cenotaph For A Foodie Vacation In Singapore
3. Gin Khao Bistro

This place offers some of the best Thai cuisines along with an ambiance that will surely leave you amazed. The restaurant is located along the Ocean Way and is an ideal place for diners to enjoy delicious dishes over breathtaking views. اي بي جيمنج Needless to say, this place is perfect for anyone from a large family group to just a couple. كم عدد ورق الاونو
Specialties: Watermelon Fried Rice, Kang Ob Woon Sen, Green Curry Gelato With Sticky Rice
Address: #01-12 Sentosa Cove Quayside Isle, 31 Ocean Way, 098375
Contact: +65 68846884
All these restaurants near Gul Circle are a must-visit on your next trip to Singapore with TravelTriangle as they offer a one of its kind experience in the whole city. You'll be pleased to see how really cheap places too could offer you an experience just like that in the lavish restaurants or cafes!