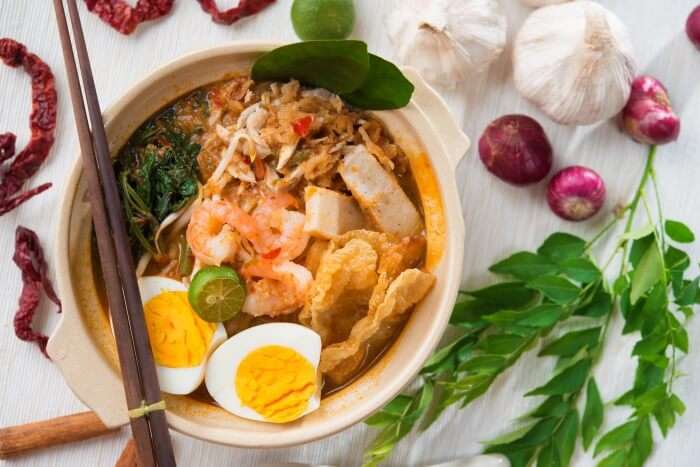 Situated in the western region of Singapore, Clementi is a predominantly residential town, inhabited by many Chinese and Indian immigrants. The city gets its name from Clementi Road, which was named after Sir Cecil Clementi Smith – the first British High Commissioner in the Straits Settlements. The name therefore signals to the British colonization of the country. It used to be called Sussex Estate (after Sussex in England).
Clementi is primarily known for its street food. The Clementi restaurants are bustling with customers everyday who come to enjoy delicious and scrumptious meals at cheap prices. There are also other restaurants, the upscale and expensive ones, thereby making this town an excellent one for you to have the meal of your own choice, offering a vast array of options to choose from.
12 Best Clementi Restaurants
Clementi Mall is the hotspot for the authentic food this town has to serve. The restaurants in Clementi mall are often filled with customers who are there to enjoy a fine meal with their family, friends, or both. Listed below are some of the more popular restaurants that have gained favour among locals and tourists alike.
1. Four Seasons Durians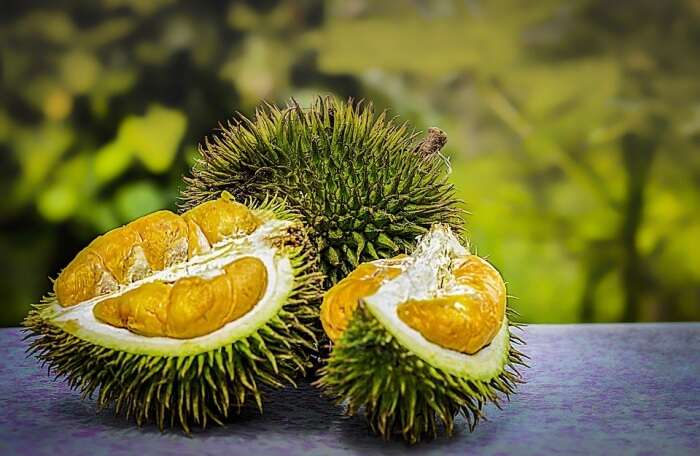 From its humble beginnings as a fresh fruit stall in the early 70s, this establishment has blossomed into a lavish establishment after a baking instructor named Victor Chan took over the company. His first successful dish was the durian puffs. As a result, there are many chains now, all of which have long waiting queues of customers waiting to feast on the restaurants delicious durians.
They also offer some delicious cakes, pastries, and other treats for dessert. Its a great place to check out after youre done with your meals. They even organize Durian Parties for corporate events and family gatherings.
Specialty: Durian Puffs
Address: 3155 Commonwealth Avenue West, #B1-K19, Clementi Mall, Singapore 129588
Contact: +65 6484 1619
2. Swensens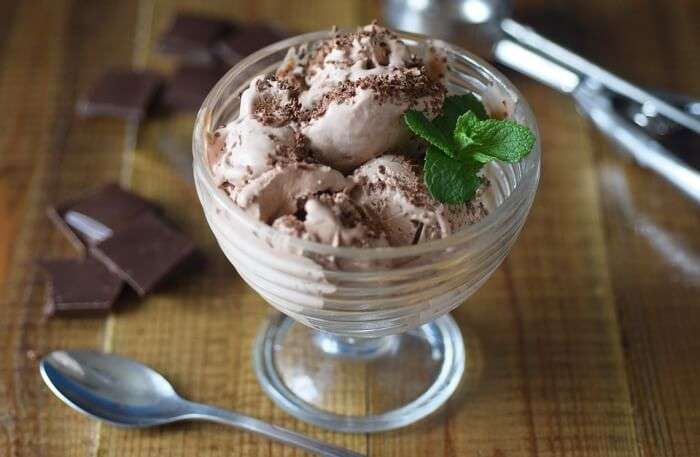 This establishment offers a great western cuisine and has a casual atmosphere for you to spend some time with your friends. This is one of the fine-dining experiences you can have in the mall along with some mouthwatering ice-cream to go with your meal.
They have a wide array of options when it comes to beverages, ice-creams, meals, cakes and takeaway options as well. Their staff is also very cordial; they accommodate and cater to all your needs.
Specialties: Clam Chowder, Rodeo Wings, Spaghetti Aglio Olio and Pulled Chicken Salad
Address: #05-31/32/33 The Clementi Mall, 3155 Commonwealth Avenue West, 129588
Contact: +65 66592151
Must Read: All You Need To Know About The Amazing Suntec City For Your Next Singaporean Vacay!
3. Ichiban Sushi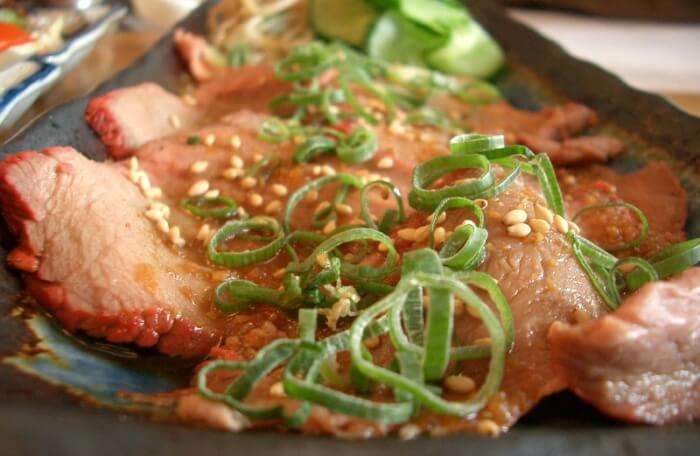 Situated in Clementi mall, this is one of those restaurants in Clementi area that have some of the most extravagant Japanese cuisines in the whole of Singapore. It is ideal for family dinners. They have a myriad of different sushis and sashimis on their menus prepared by some of the best chefs.
They also have pastries and other delicacies for dessert to follow up the main course. The vibe is rather relaxing and the quaint setting will surely make sure you have the best time with your loved ones.
Specialties: Toronto Teppanyaki Wazen, Scotch Eggs & Ishiyaki Seafood Wazen, Bizen, Oribe, Kiyomizu, Kutani and Wafu Beef Teppanyaki Wazen
Address: #05-28/29/30 The Clementi Mall, 3155 Commonwealth Avenue West, 129588
Contact: +65 66591882
Suggested Read: The Ultimate Palawan Beach Guide To Help You Plan Your Next Escape To Singapore
4. Soup Restaurant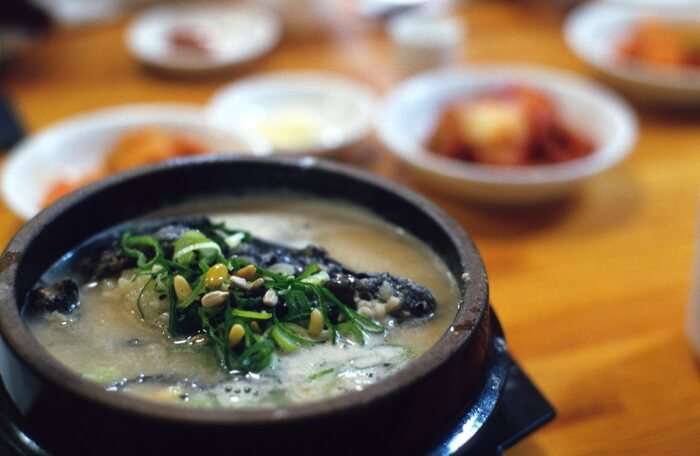 You can have some great gourmet dishes at this lavish restaurant. If in the mood for some fiery Chinese cuisine, head out to the Soup Restaurant in Clementi Mall, located at a close distance from MRT Station.
Its got a rather quaint ambience and is even ideal for outings with the family and/or friends. You will surely enjoy your time here over the delectable food this joint has to offer.
Specialties: Ah Por Fan Shu Leaves, Black Chicken Soup, Double Boiled Waisan, Ginseng Root Chicken Soup, Samsui Ginger Chicken, Ah Kon Fan Shu, Beggar Bowl Tofu
Address: #03-62/63 The Clementi Mall, 3155 Commonwealth Avenue West, 129588
Contact: +65 66593688
Suggested Read: 12 Cafes In Clementi That Serve Lip Smacking Dishes In The Town
5. Toast Box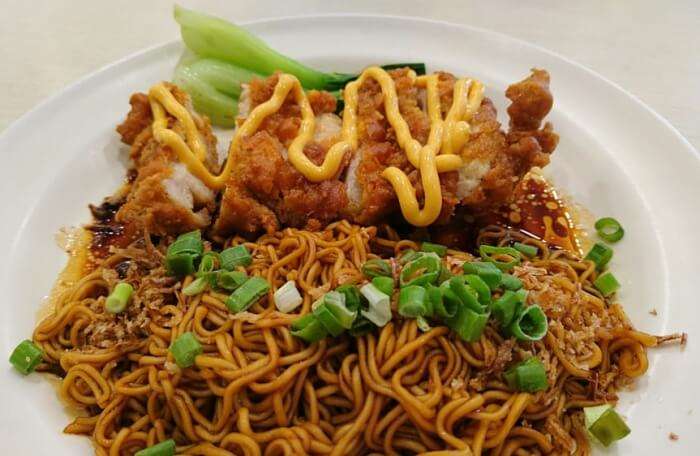 When in Singapore, eat what the Singaporeans eat. If you feel like having Singaporean cuisine, waste no time and head right over to Toast Box in Clementi Mall. The caf- caters to their customers every gourmet needs and is therefore a paradise for a food connoisseur who wishes to check off the Singapore cuisine box off their checklist with a smile.
Their menu boasts a wide array of options, from Banana cake and Kaya toast to Nasi Lemak and Laksa.
Specialties: Golden Lava French Toast, Chilli Crab Toast, Cheesy Chicken Chop Noodles, Otah Toast, Toast Box Traditional Toast
Address: #01-02 The Clementi Mall, 3155 Commonwealth Avenue West, 129588
Contact: +65 66595506
Suggested Read: 10 Alluring Night Markets In Singapore That'll Be Easy On Your Pockets!
6. Sushi Express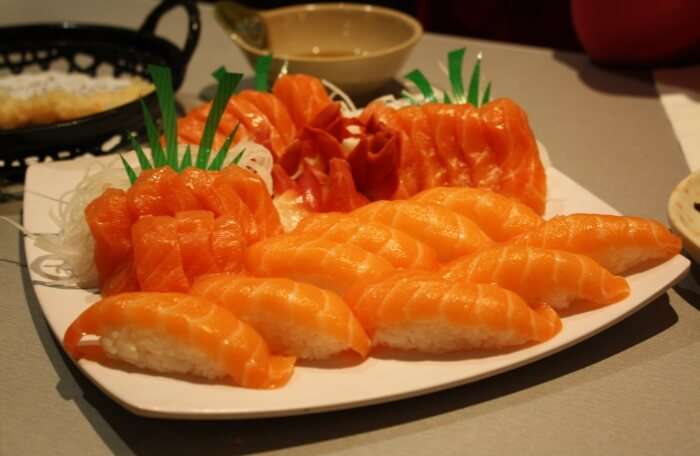 This splendid establishment is ideal for brunch, family gatherings, and to relax a little by treating yourself some authentic Japanese cuisine after a tough and hectic day of traveling. Its cheap and therefore popular among travelers who are on a budget and office workers who need to fill their stomachs with some reasonably priced yet delicious and, most importantly, healthy food.
Its menu has a large number of options encompassing everything from Crab Sticks to Sushi.
Specialties: Grilled Abalone, Mayo Cheese, Sushi and Salmon Belly
Address: B1-30/31 The Clementi Mall, 3155 Commonwealth Avenue Wes, 129588
Contact: +65 65708046
7. Ootoya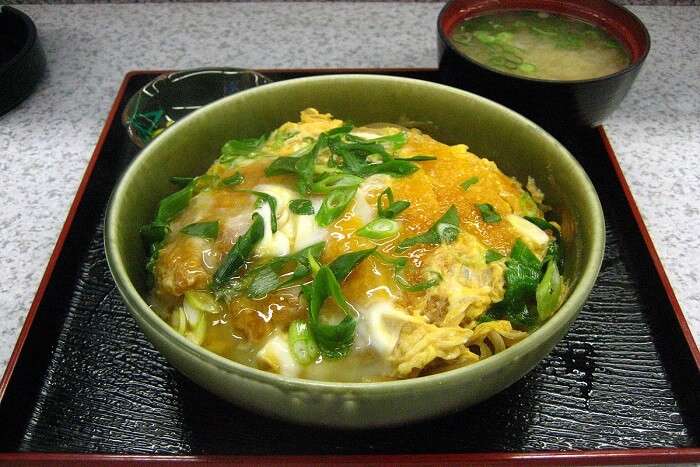 Image Source
Do not give Ootoya a miss if you are looking for the best restaurants in Clementi that serve authentic Japanese cuisine. Instead of regular sushi, this establishment serves a traditional Japanese meal called Teishoku that comprises pickles, miso soup, main dish, and rice.
Just like the purpose of the Teishoku meal, Ootoya also aims to provide a scrumptious yet well-balanced diet for your meals. Their dishes not only have fresh and nutritious vegetables as their ingredients but are also delicious and a great option if you wish to have a fun time over some healthy food with your friends and family.
Specialties: Karaage, Saba, Tori Kurozu, Katsu Don
Address: #03-53 The Clementi Mall, 3155 Commonwealth Avenue West, 129588
Contact: +65 66592644
Suggested Read: Famous Drinks In Singapore: 12 Lip-Smacking Beverages To Quench Your Thirst
8. Ya Kun Kaya Toast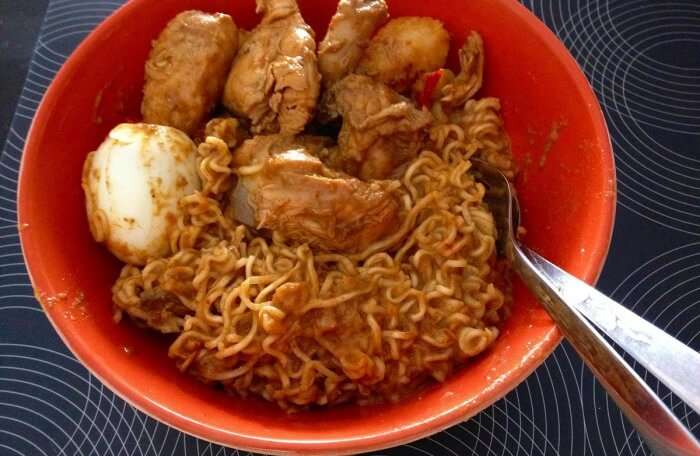 This joint was established in 1944; has been putting a smile on their customers faces until now, and continue to do so. Ya Kun Kaya Toast serves a variety of Singapore cuisines and is extremely popular among the locals.
Their food is not only affordable but also exceptionally delicious and filling. Make sure you visit this place if youre travelling with friends for a casual dining experience.
Specialties: Chicken Curry Noodles, Butter Sugar Toast, French Toast with Kaya, Kaya Toast with butter, Nasi Lemak Istimewa, Mee Rebus
Address: #B1-23 The Clementi Mall, 3155 Commonwealth Avenue West, 129588
Contact: +65 66595669
9. Beard Papa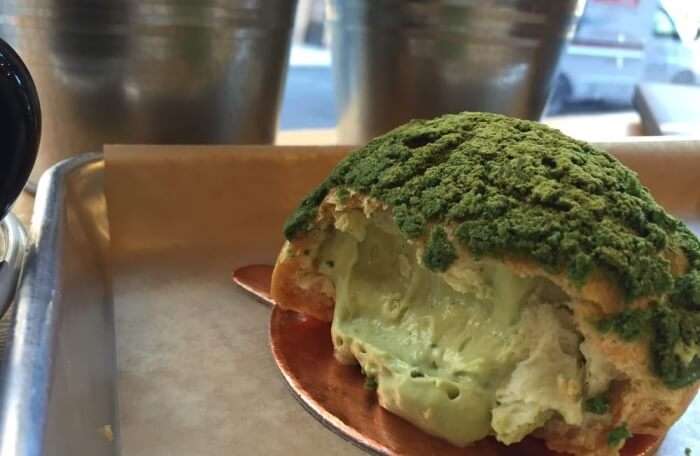 For some exquisite dessert post a lip-smacking meal at any of the Japanese restaurants mentioned above try the delicacies at Beard Papa. They offer authentic Japanese desserts. They even offer some refreshing green tea to accompany sweet and delectable puffs.
There are three flavours available: Matcha Cream, Original Custard, and Earl Grey Cream. Their desserts are freshly made and consist of different kinds and flavours of pastries. It is conveniently located in Clementi Mall along Commonwealth Avenue West and is therefore easy to find.
Specialties: c, Original Custard Puff, Earl Grey Cream Puff
Address: #B1-K24 The Clementi Mall, 3155 Commonwealth Avenue West, 129588
Contact: +65 62224567
Suggested Read: 11 Lesser Known Things To Do In Sengkang On Your Singaporean Holiday
10. So Pho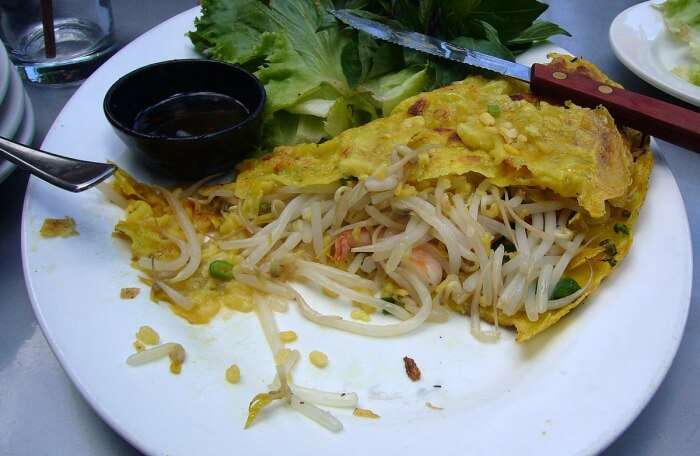 If you feel like tasting the flavours of Hoi Chi Minh from the confines of Clementi Mall, try the Vietnamese cuisine at So Pho. The pho is pronounced as fur. They have some of the best services and a wide array of food options to choose from, like spring rolls, noodles, and banh mi and sweet desserts to bookend a splendid meal. You should definitely try their Banh Xeo Vietnamese pancakes as well as a bowl of pho.
Specialties: Pho, Banh Xeo Vietnamese pancake
Address: #04-34/k3 The Clementi Mall, 3155 Commonwealth Avenue West, 129588
Contact: +65 68846884
11. Ho Kee Pau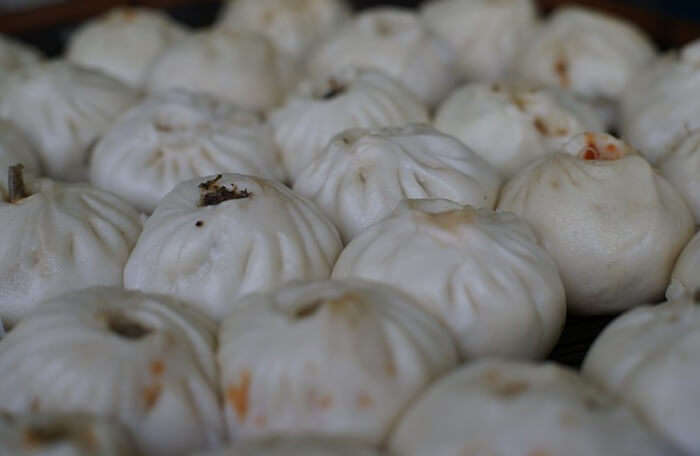 Located in Clementi Mall this joint offers some cheap yet delicious paus. Coming from humble beginnings as a small food stall, it has now become the eatery it is because of the popularity it has achieved from the tourists as well as locals because of their delicious paus.
Specialties: Char Siew Pau, Chicken Pau
Address: #B1-K3 The Clementi Mall, 3155 Commonwealth Avenue West, 129588
Contact: +65 66595181, +65 67421468
Suggested Read: 10 Things To Do In Tampines That Will Make Your Trip To Singapore Worth It
12. Shihlin Taiwan Street Snacks

Shihlin Taiwan Street Snacks is the most popular Taiwanese food chain in Clementi and has a lot of regular customers amongst the locals because of the authentic Taiwanese dishes like Handmade Oyster Mee Sua, Seafood Tempura, Crispy Chicken, and crispy Floss Egg Crepe.
Specialties: Crispy Floss Egg Crepe
Address: #B1 -K13 The Clementi Mall, 3155 Commonwealth Avenue West, 129588
Contact: +65 61001218
Further Read: 10 Top Tampines Cafes That You Mustn't Ignore During a Singapore Tour
Clementi Mall is in a way an amalgamation diverse Asian cultures that make up the core of Singapore because of the many Japanese, Taiwanese, and Vietnamese restaurants that it has. These joints are crowded not just on weekends but weekdays as well for breakfast, dinner, lunch, supper, and brunch. Hopefully there will be no problems when you feel hungry in Clementi as the Clementi mall is conveniently located. So, when you are on a vacation in Singapore, don't forget to taste the authentically prepared cuisine in these Clementi restaurants.
---