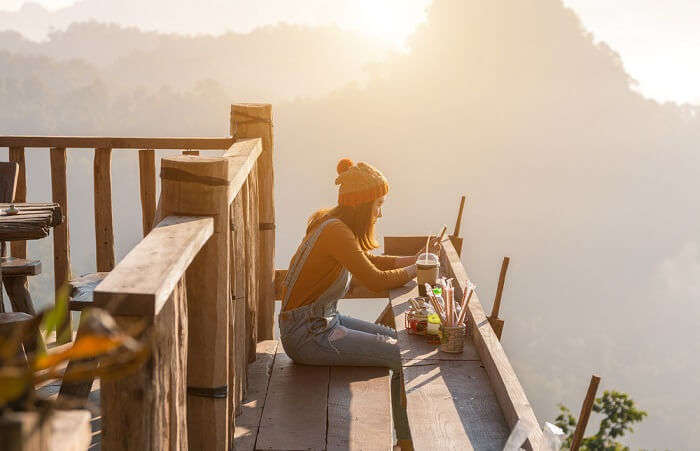 For every adventure junkie, Ladakh is the topmost destination to be ticked-off from the bucket list. Isn't it? From the scenic landscapes to the steep and rough trails, this region of India is a place straight out of a painted scenery. The name of Ladakh is synonymous to the adventurous road trip over the Khardungla Pass which is considered to be "highest motorable road in the world". But apart from this can you imagine yourself sipping hot coffee sitting at a height of 18,360 feet above sea level?
Finding a cafe at this height might sound like a dream, but India is a country known as the land of the most unusual things. Amidst the picturesque landscapes of Ladakh lies the Rinchen Cafeteria which is a gem in its own way as it is the highest cafeteria in the world.
About The Rinchen Cafeteria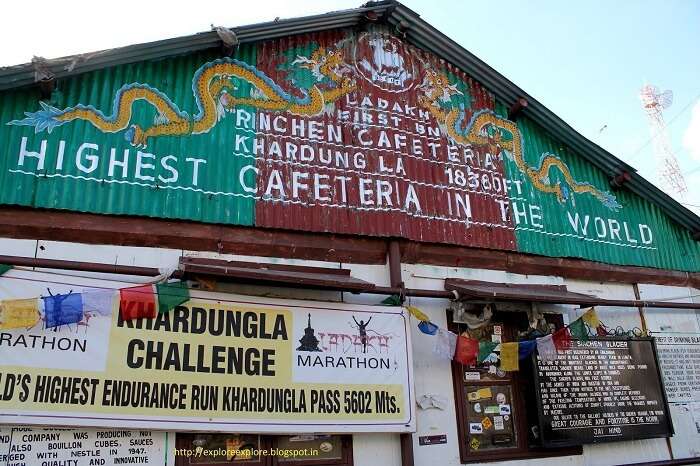 Maintained by the army officers, this cafe is named after Col. Chewang Rinchen who had a major role in the mission of seizing Pakistan occupied Kashmir. In the wilderness of the snow-covered landscapes, this cafe is truly a savior for the travelers who wish to hog down a plate of Maggi or momos along with a cup of hot coffee.
The architecture of the cafe might not be that appealing, but its walls reflect the simple lifestyle of Ladakh. Apart from this the interiors of the cafe showcase the discipline of the army life. And while you enter the cafe don't miss out the chance to read the history of Maggi. Yes! you read that right.
And the height of incredibility doesn't end here, because Ladakh also boasts the Hikkim Branch (world's highest post office) and also the highest Axis Bank ATM in the world.
So, do you get that urge to capture the landscapes of Ladakh while enjoying your all-time favorite Maggi at this local cafeteria settled at the peak? If your heart says yes, then pack your bags and plan the most adventurous Ladakh trip with TravelTriangle!