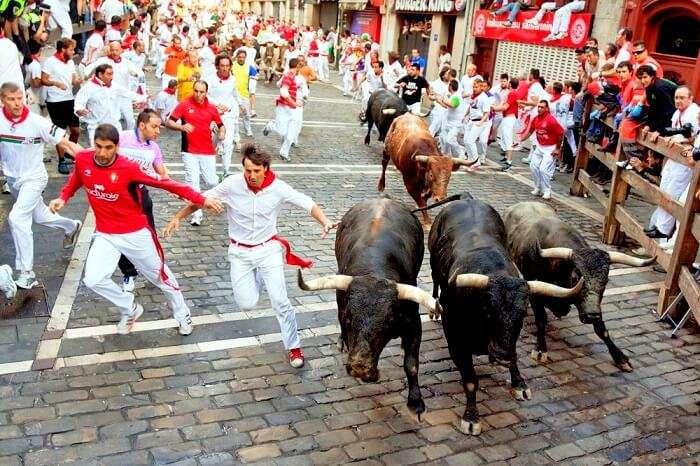 "La Vida Es Una Aventura Loca Y Debes Tener Esta Experiencia Al Máximo."
Life is a crazy adventure and you must experience it to the fullest. Be it just grooving under the stars all night long at Tomorrowland or going to the next level by being a part of the Running Of The Bulls 2020 festival in Pamplona, you gotta do it all. While the music festival like former requires you to have deeper pockets, it is the popular Bull Run in Spain that tests if you have stronger guts, which we believe is a reason enough to put this extravagantly unusual festival on the top of your Spain trip itinerary.
But before you do, it's only fair enough to know all about what you'd be signing up for by being a part of this adrenaline-pumping event, both ethically and practically. Here's a handy guide personalized especially for you, so don't think now and just scroll below!
About Running Of The Bulls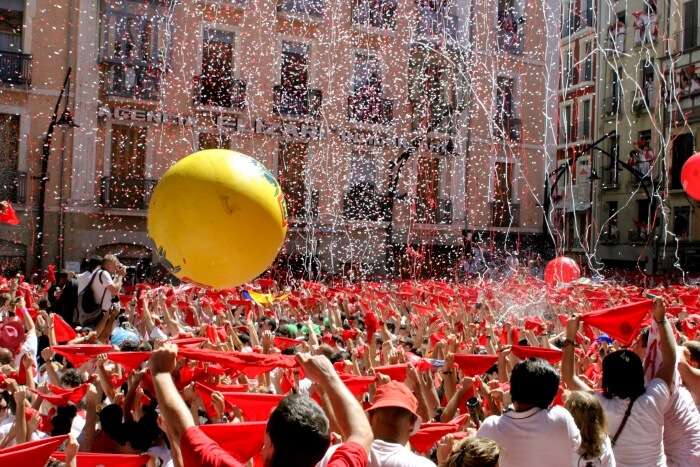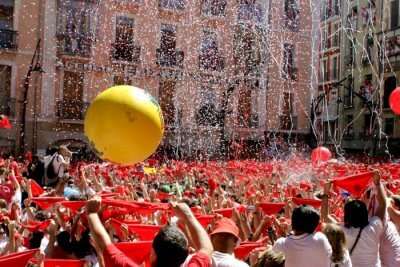 Popularly revered as the San Fermin Festival amongst the locals, this bull run event is a centuries-old tradition that may have started back in 1951. Initially celebrated in October, the festival was soon moved to July for better weather conditions. But why it started is the most amusing thing to know.
Fiesta de San Fermín came into existence as a result of honoring the popular Saint Fermin who was believed to be a tortured saint. In order to honor him across the world, the bull run, trade fairs, and bullfights began which eventually attracted millions of people to the city. People of all ages and colors come to this region in Navarra to attend the festival which is supported by various organizations.
Suggested Read: 8 Best Spanish Cuisines That Will Make You Fall In Love With Spain All Over Again!
Running Of The Bulls 2020 Schedule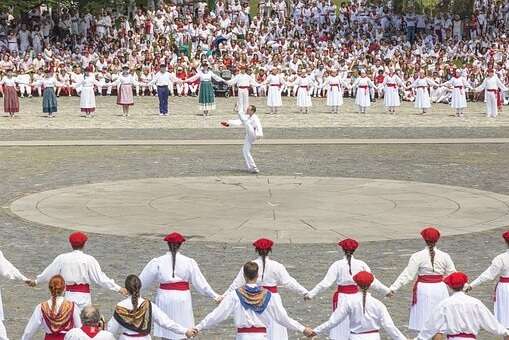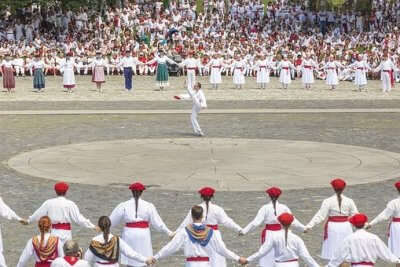 Every year, the San Fermin Festival begins on 5th July and ends with a fabulous closing ceremony on 15th July. As far as the schedule for the San Fermin 2020 is concerned, here's a quick sneak peek for you so that you can plan your trip better.
July 5, 2020: Arrival day for guests who wish to witness the opening ceremony the following day.
July 6, 2020: Opening ceremony at Plaza Consistorial from 10 AM and Rejones Bullfight at 6:30 PM
July 7, 2020: First Pamplona bull run at 8 AM, Procession of San Fermin at 10 AM, and the first traditional bullfight in the Plaza de Toros at 6:30 PM
July 8 and 9, 2020: Bull runs and fights continue as per the previous schedule
July 10, 2020: Start of the mid-fiesta period
July 11,12, and 13, 2020: Daily runs and fights continue.
July 14, 2020: Pobre de Mi Closing Ceremony at 12 AM in Plaza Consistorial
July 15, 2020: Departure of guests who arrived for the ceremony
Must Read: Trekking In Spain: 10 Best Places For Indulging In An Ultimate Adventure Like Never Before!
Running Of The Bulls Tickets
The best thing about the San Fermin Festival in Pamplona, Spain is that it is for everyone from everywhere. There are no tickets for entry to the venue whether you are a runner or someone who just wishes to watch the run. All you have to spend on is on the drinks that you must carry to the square since you can only get out from there post 2 PM. And of course, on the balcony, if you plan to book it for the run.
How To Participate In Running Of The Bulls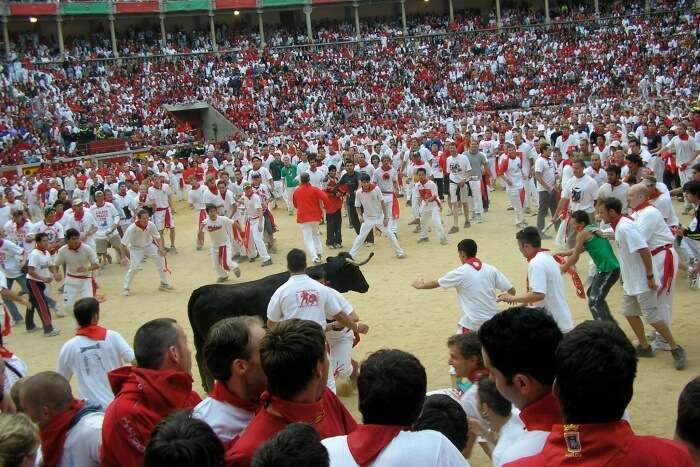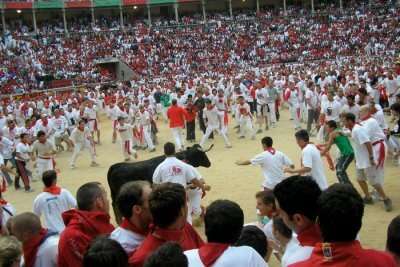 There is no registration or deadlines for getting yourself become a part of the run. As long as you're 18 years old or older than that and are dressed appropriately, have 0% alcohol in your blood, and are approved by the officials on the ground, you can show up and run along for the need to have that long dreamt adrenaline rush.
However, if you wish to be a sporty spectator in the festival, it's best advised by the locals and pros to get yourself booked a balcony that lets you enjoy an unobstructed view of the San Fermin Festival over luscious desserts and breakfast. You can pick a balcony as per your choice and book it maximum by the month of March since they usually tend to run out of spaces. An alternative for enjoying the run is standing amidst the crowd behind the barriers which can have its own pros and cons.
Suggested Read: 10 National Parks Of Spain That Will Take The Travelers To Another World
Where To Stay During Bull Run Festival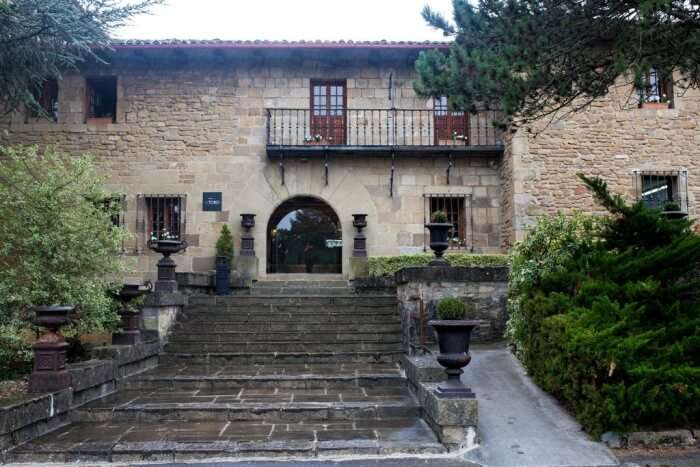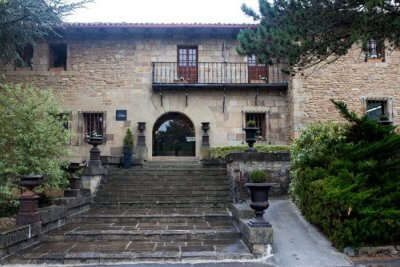 Accommodation is definitely not a problem in Pamplona. However, facing an issue to get a hotel of your choice at the last minute is. There are a lot of hotels to stay near the old quarter which will make it easy for you to reach the race venue well in time. However, you can rent a homestay or live in a hostel if you're traveling on a budget. The only advisable thing to do during the festive season is giving the location of the accommodation a preference over other needs.
Suggested Read: Honeymoon In Spain: 18 Best Places For A Romantic Español Vacation In 2022
Tips For Attending The Bull Run
Irrespective of how fun the Bull Run may seem, getting injuries and even losing death is a certain occurrence. Around 15 people have reportedly died since 1910. So, be very sure if you want to be in the run to enjoy it or outside it as a sporty spectator.
Your age doesn't matter if you are just planning to witness the race with your family members. However, make sure you are 18 years or older if you plan to run in the race.
Wearing sports or specifically, Tennis shoes is a must irrespective of whether you are going to be a runner or a spectator.
DO NOT carry a lot of cash, your credit cards, or any valuable items such as a watch or jewelry on your body. In fact, ensure that you leave your travel documents in your hotel or car as well.
If you wish to be a part of the San Fermin Festival like a local, wear plain white clothes that are not too expensive. With anything else, you'd just stand out from the crowd and possibly for the wrong reasons.
At no cost should you have any amount of alcohol on the day of the run. There are a lot of officials in common clothing who keep a check on both the spectators and the runners. You'd be immediately asked to leave the premises if you're found drunk.
If you're running at your own risk, make sure you are well trained, fit, and abide by the do's and don'ts laid by the officials.
Book a balcony to enjoy a better view of the run. However, if money is a concern, reach the running square early in the morning by 6 or 7 AM to get a spot right behind the barriers.
Partying in Pamplona all night is a tradition but make sure you're not a part of it if you wish to enjoy it fully.
Further Read: 10 Sensational Wedding Venues In Spain That Will Give You Major #WeddingGoals
We are sure that you would still be left with a few doubts or questions in your mind. So, fret not. if you really wish to be a part of the 'encierro aka Running Of The Bulls', feel free to drop in your concerns below and we would love to help you plan the most adventurous Spain holiday with TravelTriangle for you!
---
Comments
comments