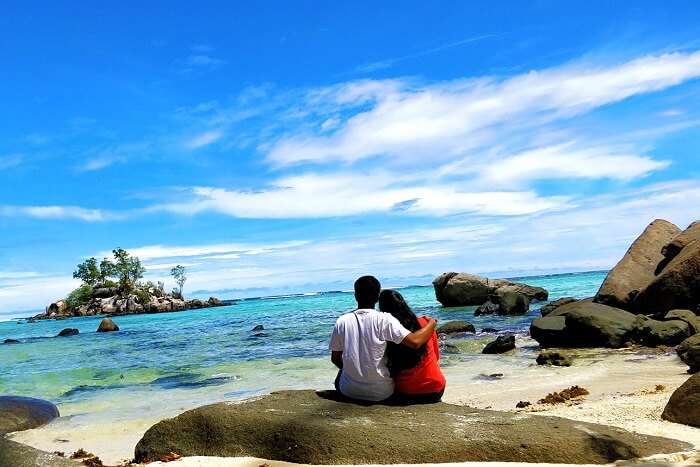 Seychelles, the beautiful gem of the Indian Ocean, had always fascinated Sandeep and Priya. So, there wasn't a doubt as to where they needed to head for their honeymoon! With a customised Seychelles honeymoon package, they explored the best of this untouched paradise, making romantic memories down the way! Read an account of what they did on their 6 nights 7 days honeymoon trip to Seychelles right here:
Trip Type: Honeymoon
Trip Duration: 6 Nights 7 Days
Trip Cost: INR 1,16,000/-
Agent Name: Red Letter Holidays
Inclusions: Accommodation, Airport Transfers, and All Meals
Exclusions: Local Transfers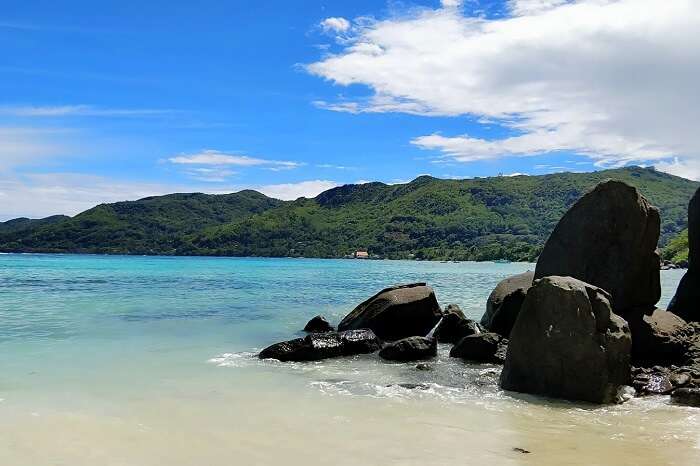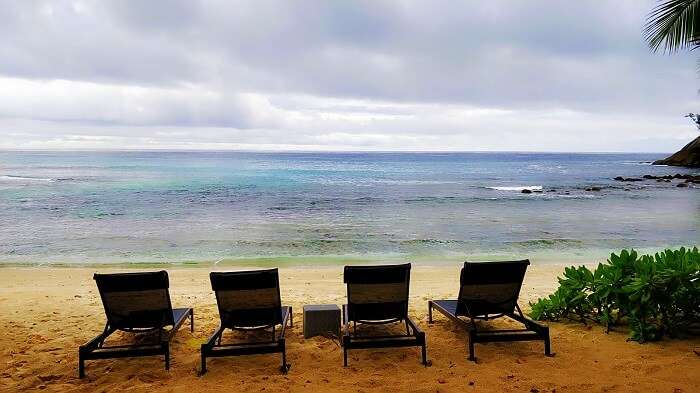 To me and my wife, travel is a medium to get out of this materialistic world where we re-discover ourselves with each getaway.
We like to think of ourselves as a single soul in two bodies, living the moment and loving whatever we are doing. As travelers we like to try different genres of travel, from hiking, camping, to simply relaxing by the beachside.
When we were looking for suitable holiday packages for Seychelles, it was my wife who came across TravelTriangle online. We liked their concept of connecting vacationers directly to the travel agents. We quickly sent a trip request and got quotes from multiple agents, each promising something better than the other. After careful speculation and comparisons, we closed the deal with Red Letter Holidays.
We wanted to head to a place that was untouched, and Seychelles was one among that list. The dates we had planned for our trip aligned well with the best time to visit Seychelles. So there was no second thought on where we should have been heading.
Here's A Snippet Preview Of Our 7 Days Honeymoon Trip To Seychelles
Day 1: Arrival in Mahe and Ferry Ride to Praslin Island
We kickstarted our trip from Bangalore and took an early morning flight to Mahe so as to catch breathtaking views of Seychelles while landing here and also make it in time for the ferry to Praslin. Don't forget to check out those stunning views yourself from your window seat while flying to Seychelles.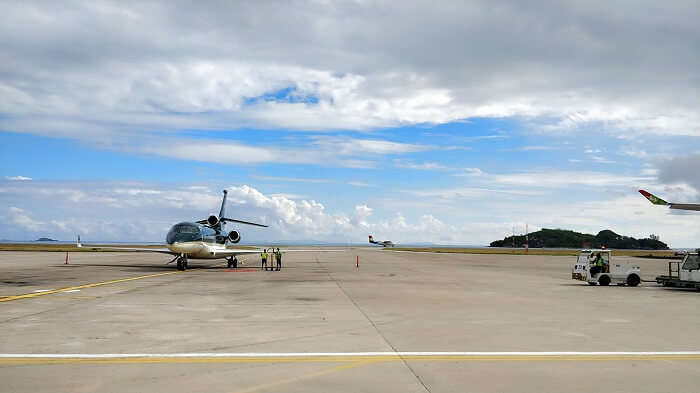 Once we had touched down at Seychelles, we had a fairly simple immigration and health check procedure. At the 'Arrivals', we were greeted by our travel representative who guided us to our cab and had us driven to the jetty.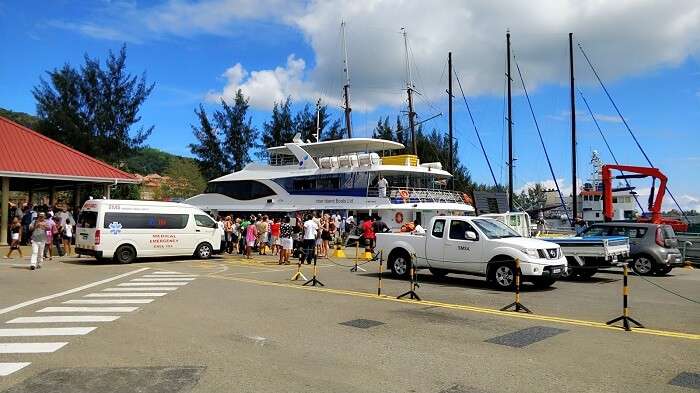 Our majestic inter-island ferry, the Cat-Cocos, stood before us to take us to the second biggest island in Seychelles – Praslin. It was a 90 minutes journey to Praslin and there wasn't one moment where we could take our eyes off the water around us.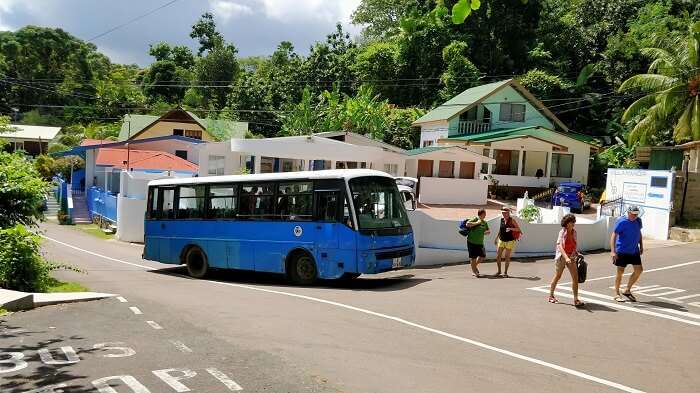 At Praslin, we were greeted by another representative who led us to our hotel. We spent the rest of the day exploring the nearby villages and witnessing the sunset at the Grand Anse beach before right in front of our hotel.
Day 2: Cycling away in La Digue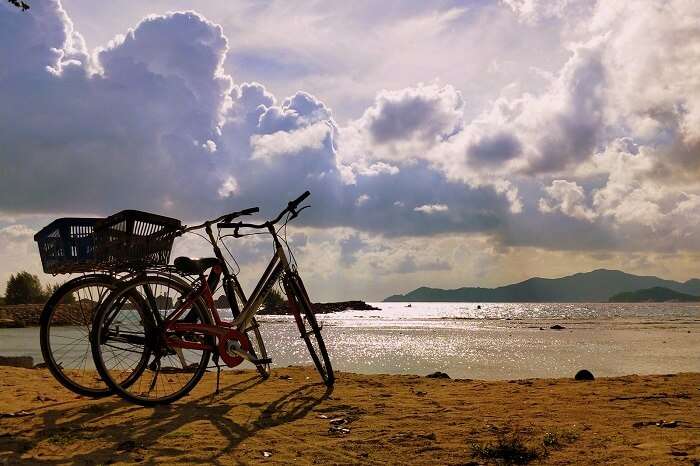 After a delicious breakfast, we were picked up from our hotel and taken back to the jetty. We boarded our Cata-Rose ferry to La Digue. We were provided with cycles at the jetty, which is the best way to explore the 10 km sq area of this paradise. Hidden away in the vast expanse of the Indian Ocean and guarded by warm azure waters and teeming reefs, La Digue is a timeless oasis for lovers.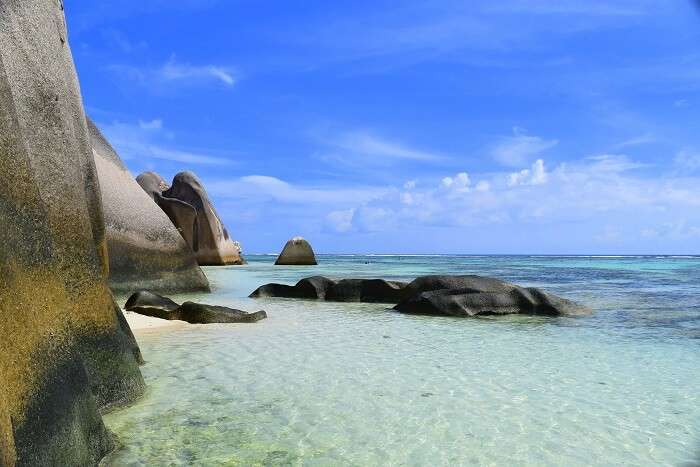 A must-visit place on the island is the L'union Estate which houses the Anse Source d'Argent, the most beautiful beach in Seychelles. The entry fee to the estate is around 100 SCR per person, and here one can enjoy a refreshing walk on the white sands all the way to the majestic giant granite rocks at a distance.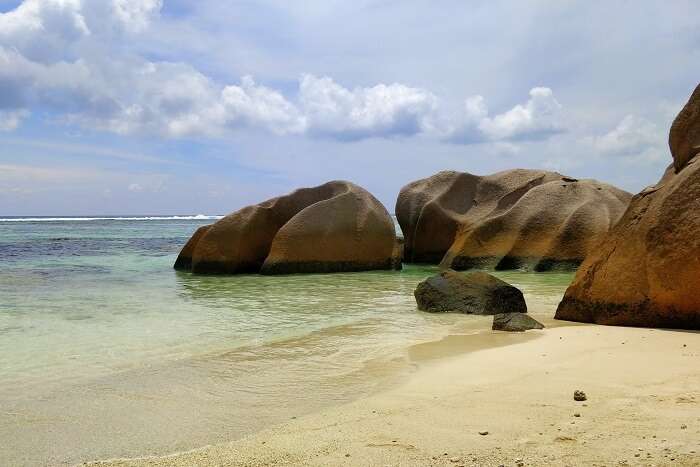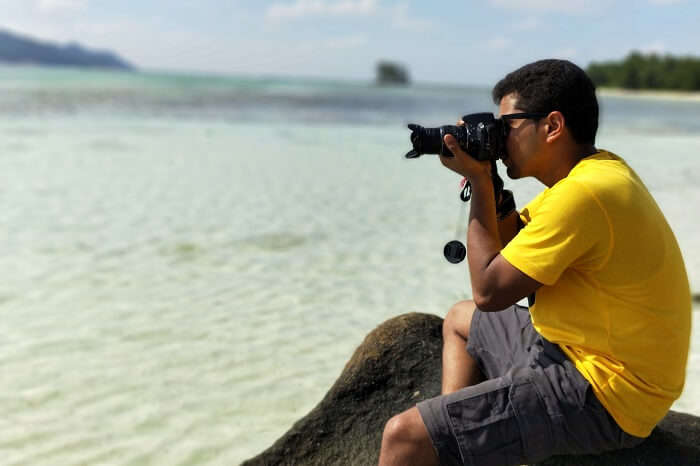 The Art Museum and old giant tortoises are additional attractions on this island. We enjoyed swimming in those clean waters so much that we completely lost track of time. Then we headed back to Praslin where we spent the rest of the day in the hotel pool.
Day 3: Relishing the beauty of Anse Lazio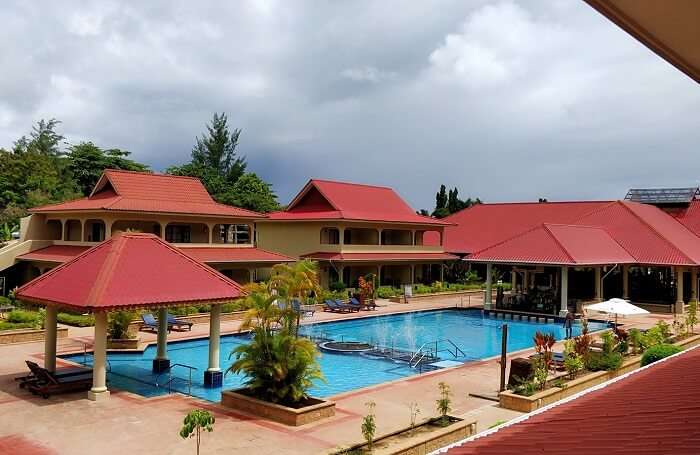 It was another fresh morning and we had the chance to explore the island of Praslin on our own. We had our priorities set – we wanted to cover Anse Lazio and Vallee De Mai. What surprised us most on our honeymoon trip to Seychelles was the fact that public transport is the best means to travel around the island. It costs only 5 SCR per person no matter where you travel.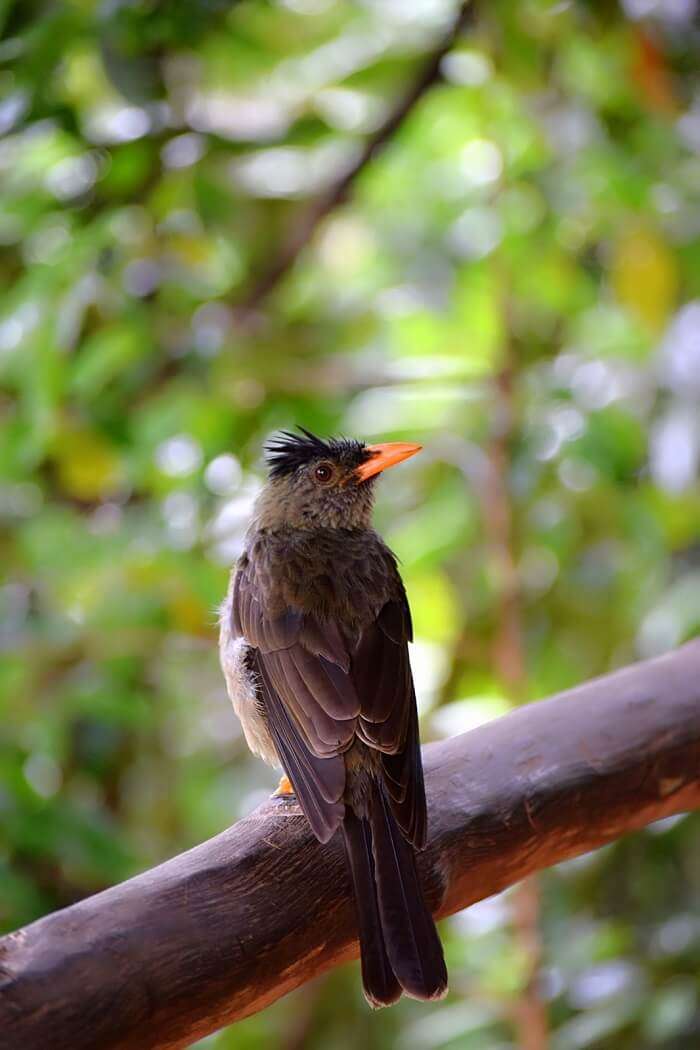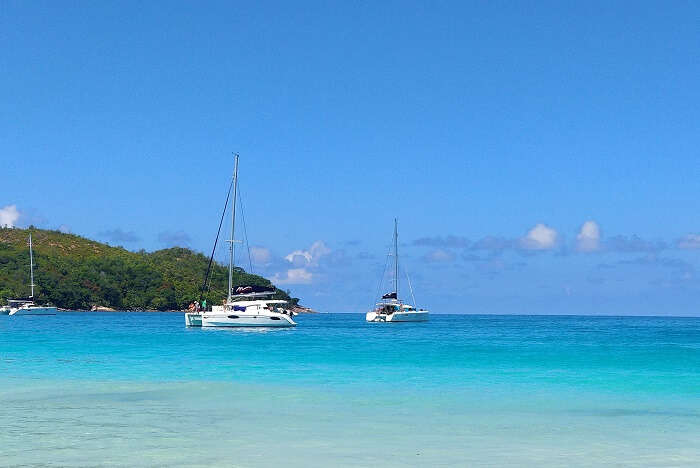 Our first destination today was Anse Lazio and it was one hell of an effort to reach this beach as we had to hike for about a km to get to it. I had never seen water to blue and the sand so white. You can spend hours looking at the beauty of this place!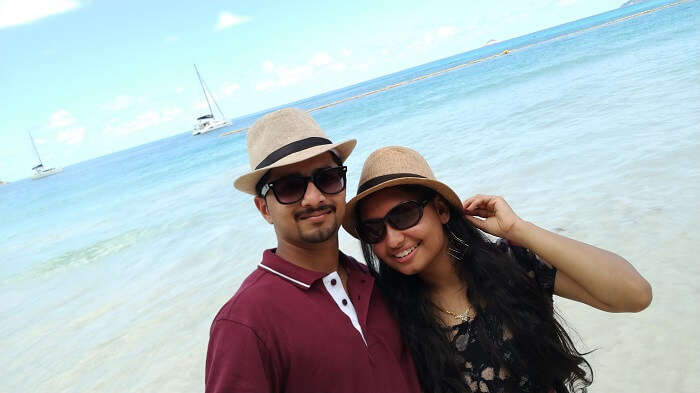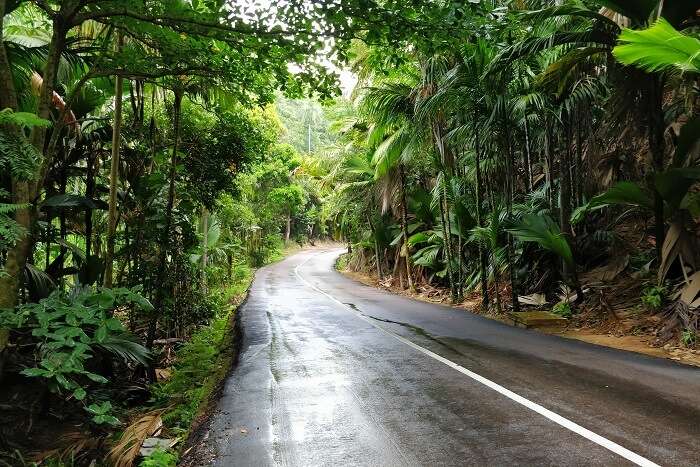 Next on our list was Vallee De Mai. The rain Gods blessed us with some refreshing showers while we made our way to Vallee De Mai, the perfect weather for a stroll in this UNESCO preserved natural heritage. The entry fee is very high and we didn't think it was worth the money. This had us regretting not spending more time at Anse Lazio which had really turned out to be a paradise.
Day 4: A leisurely day at our beachside resort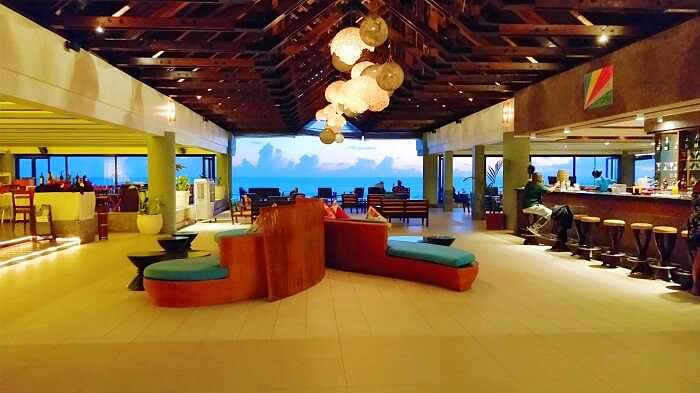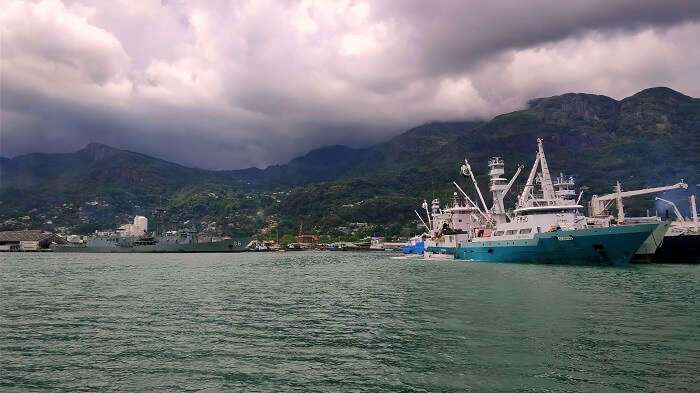 It was now time to say goodbye to Praslin as we headed back to the capital city – Mahe.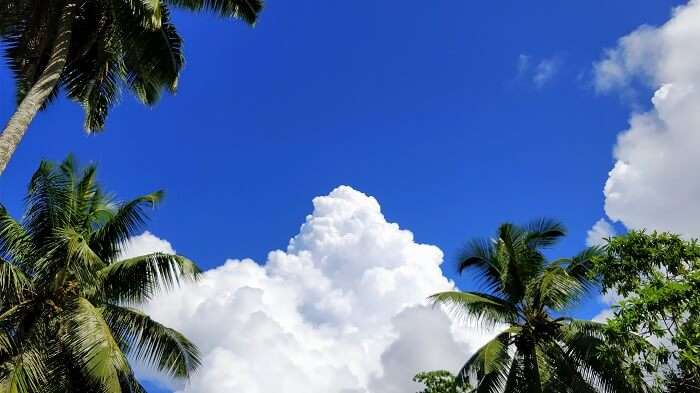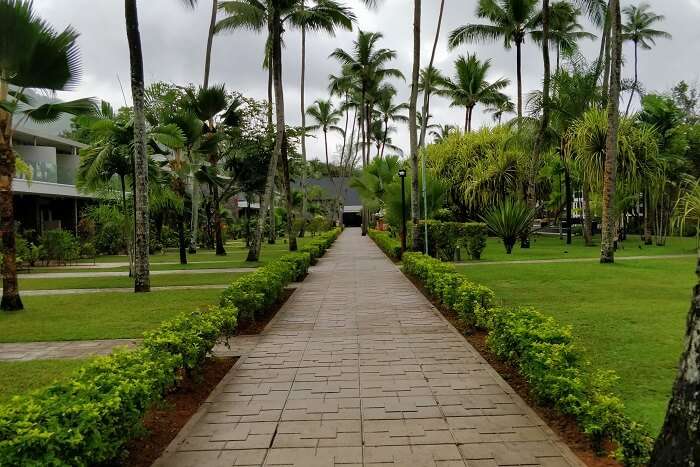 We checked out at 10 AM from our hotel and reached Mahe post noon. We were escorted to our beachside resort from the jetty by our representative, where we luckily got a complimentary upgrade to the beach view room. We spent the rest of the day enjoying the facilities at the resort.
Day 5: Scuba Diving and cocktails on the beach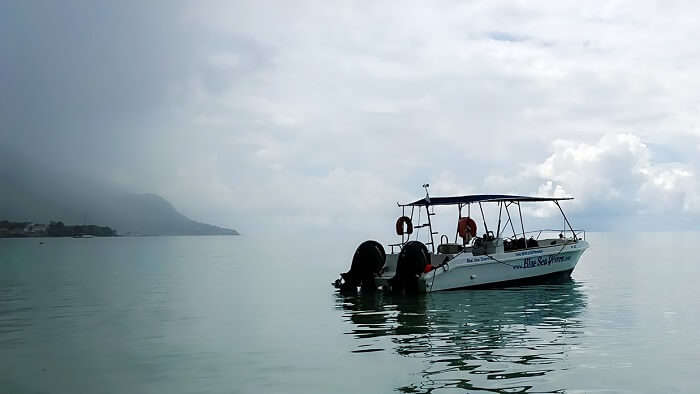 The much awaited day had arrived and we had our fingers crossed for the weather to remain favourable for our scuba diving stint. We used public transport to reach Beau Vallon where we could get a glimpse of the striking blue sea and the divers prepping right at the beach front.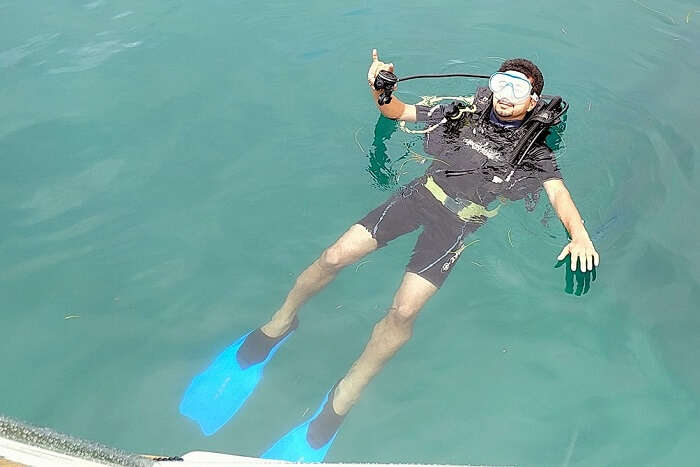 We were greeted by our registered diver who helped us with our gear and oxygen cylinders. We boarded our boat in the afternoon when the water apparently had maximum visibility. What we experienced in that part of the world cannot be put down in words! It was way better than what we saw in the Bollywood flick Zindagi Na Milegi Dobara, but just like the movie, we were totally speechless once we were back on the boat.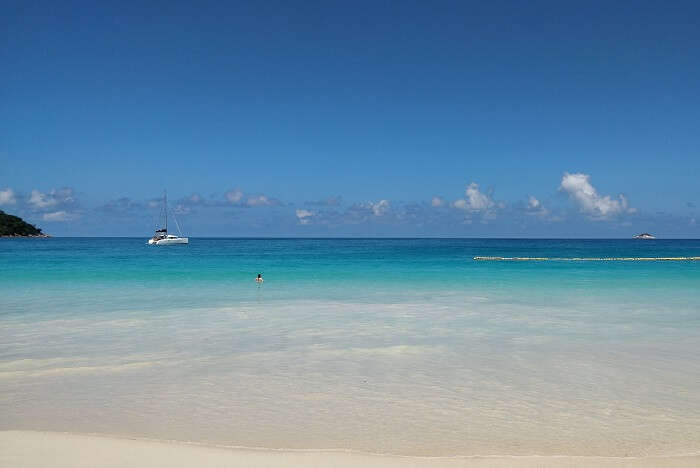 We had planned to go shopping in Victoria after returning from the dive site, but to our dismay, we found that all shops in Mahe close down at 4 PM. The hotel helped lift our spirits later by arranging cocktails for us by the beachside.
Day 6: Beach hopping in a Kia Hatchback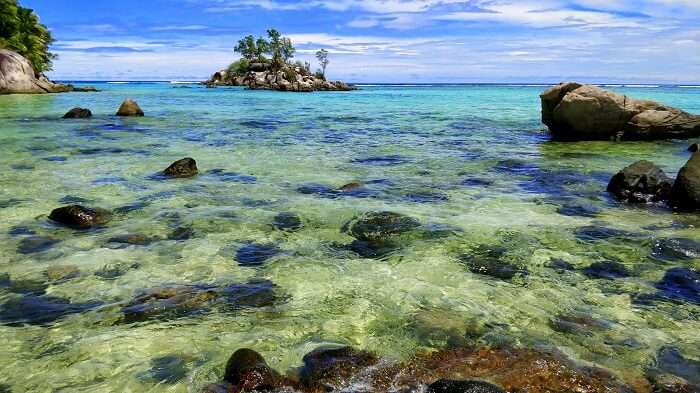 We had wanted to explore the destination on our on the second last day of our honeymoon trip to Seychelles. Our rented car, a handsome Kia Hatchback, was at our doorstep sharp at 9 AM. We chose to drive through the entire Southern Mahe, hopping from beach to beach.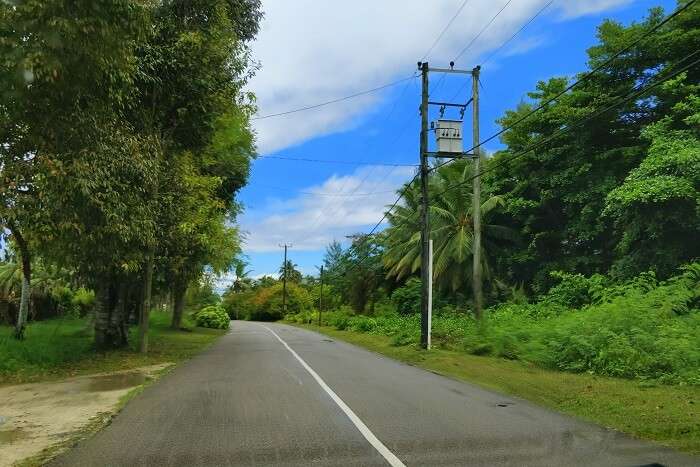 Every beach we visited offered a different taste. While one was best for snorkeling, the other was renowned for surfing. We had a great time exploring the beaches and relaxing in those calm waters and the sandy shores.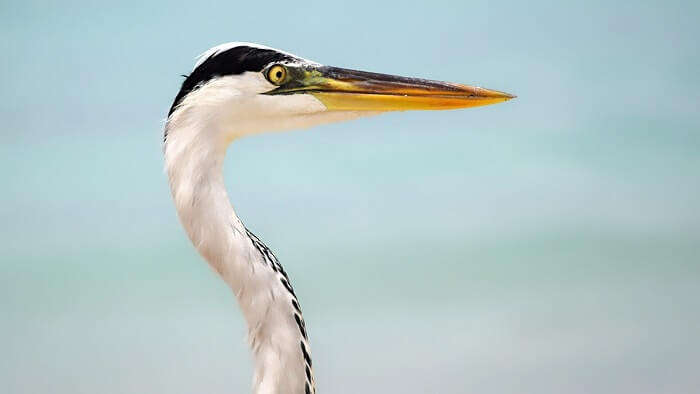 The best of the lot was Anse Royale close to the airport that had all the flavours of an enjoyable and picture-perfect beach – granite rocks, crisp white sand, and absolutely crystal clear waters for snorkeling.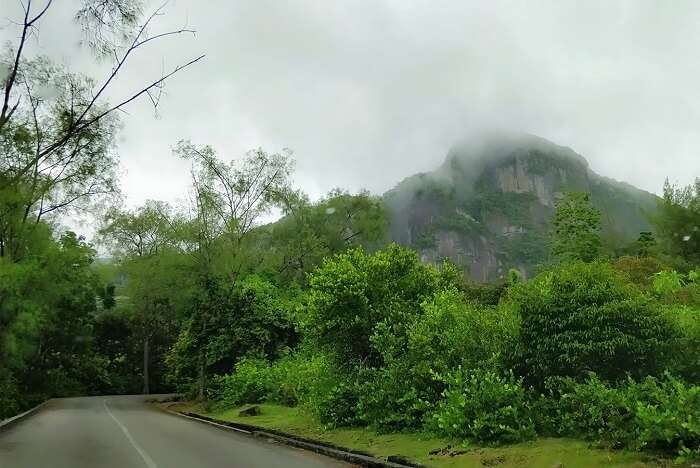 While returning to the resort we visited the famous crafts village to pick some souvenirs for our family and friends back home.
Day 7: Bidding farewell to Seychelles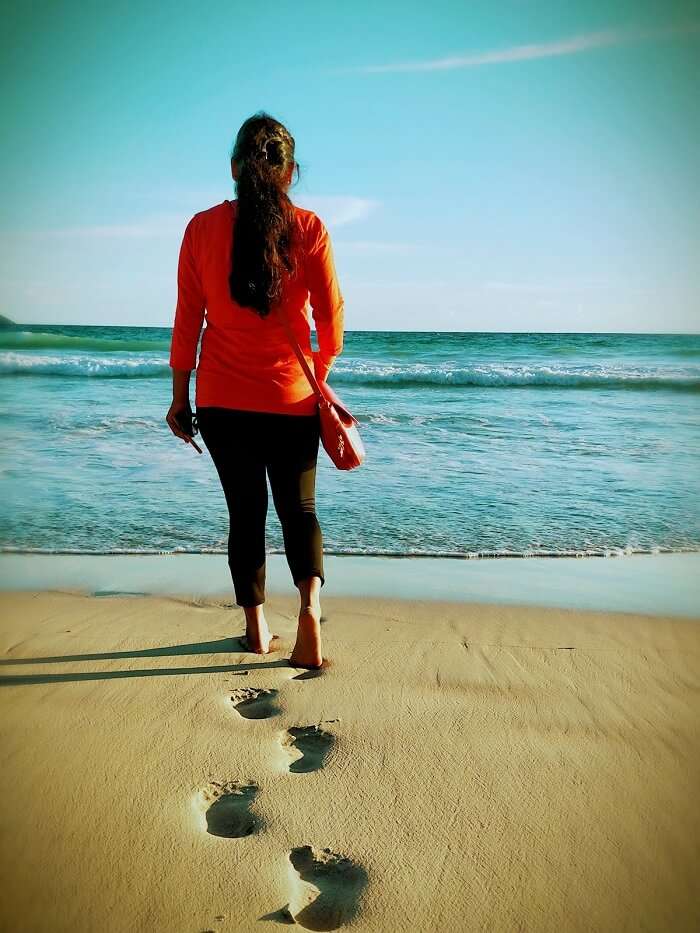 It was very hard to believe that this was the last day of our trip, as we had grown too fond of Seychelles to leave it behind. Since our flight was in the evening, we chose to explore more of Mahe till the afternoon. We checked out of our resort at 10 AM and started our day with an adventurous drive to the famous coffee estate, where we spent some quality time amid the beautiful plantations. Then we headed towards the Eden Island Viewpoint, which is an artificial island similar to the Palm Island in Dubai. When it was finally time, we handed over the car at the airport and boarded our evening flight to Mumbai with a truckload of memories of our honeymoon trip to Seychelles.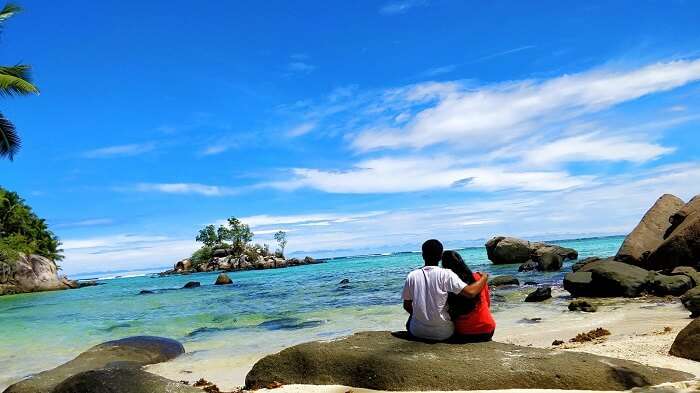 All the people who had helped make this trip one romantic adventure, we cannot thank you enough! The memoirs our escapade to Seychelles are etched deep in our hearts, and will forever remind us of our special time together in this paradise.
Our WOW Moments: Every moment of this trip was WOW for us both!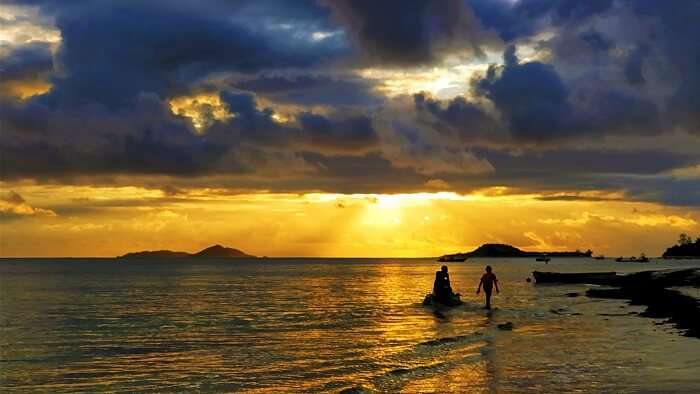 Tips For Future Travelers:
Use public transport to travel around the city
One can give a miss to Vallee De Mai and spend more time at Anse Lazio instead
Have a lot of leisure time at your hand to explore the islands the way you want. Seychelles holds many surprises that a planned tour cannot give you.
And that's how exciting your honeymoon trip to Seychelles will be! What are you waiting for? Book your Seychelles honeymoon package now and explore this marvelous part of the world with your beloved!
---
Looking To Book Your Honeymoon Package?
Book memorable honeymoon on TravelTriangle with 650+ verified travel agents for 65+ domestic and international destinations.
---