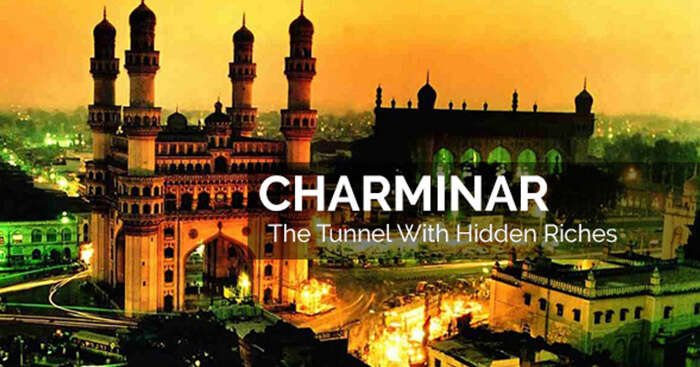 Are you sure that we know everything about our ancient buildings?
India is a country of great bygone monuments and the secret stories revolving around them. Yes, I proudly say that India has vast culture, interesting mysteries and the proclamations are marvelous! Even one of the seven wonders of the world nests in India. But, do you know everything about the great artistic memorials of our ancestors? Well, it's time to check out some of the most shocking facts about Indian monuments. Come, let's take a look.


Frequently Asked Questions About Shocking Facts About Indian Monuments
What are the famous monuments of India?
The famous historical monuments in India are Taj Mahal, Qutub Minar, Charminar, India Gate, Gateway of Indian, Konark Sun, Gol Gumbaz, etc.
Which state has maximum monuments in India?
Uttar Pradesh has the maximum monuments in India that count a total number of 3,685 monuments. The place is known as the 'heartland of India' due to its cultural heritage and historical relevance.
Are there haunted monuments in India?
There are numerous popular monuments in India that are believed to be haunted by locals and travelers. Some of the best examples of haunted monuments are the following: 1. Kuldhara in Rajasthan 2. Bhangarh Fort in Rajasthan 3. Shaniwarwada Fort in Pune 4. Malcha Mahal in Delhi 5. Charleville Mansion in Shimla
Are Indian monuments in good condition?
Most of the monuments in India are well-maintained by the archaeological department of India. However, these popular spots foresay the ruthlessness of previous rulers and their impact on them.
Which city is popular for monuments in India?
Agra, the most popular city in Uttar Pradesh is visited by tourists from all over the world due to its prominent monuments. Taj Mahal is the prime attraction here followed by Agra Fort, Fatehpur Sikri, Lalbagh, etc.
What are the hidden facts about Fatehpur Sikri?
Check out the hidden facts about Fatehpur Sikri: 1. Fatehpur Sikri was constructed by Akbar during the late 16th century and Sikri remained the capital of the Mughal Expire for nearly 10 years. 2. Fatehpur Sikri is home to the largest mosque in India, known as Jama Masjid. 3. The place was the residence of a popular Sufi Saint, known as Sheikh Salim Chishti. Later, Akbar also shifted his court and residence to Sikri to honor Sheikh.
Embed This Image On Your Site (copy code below):