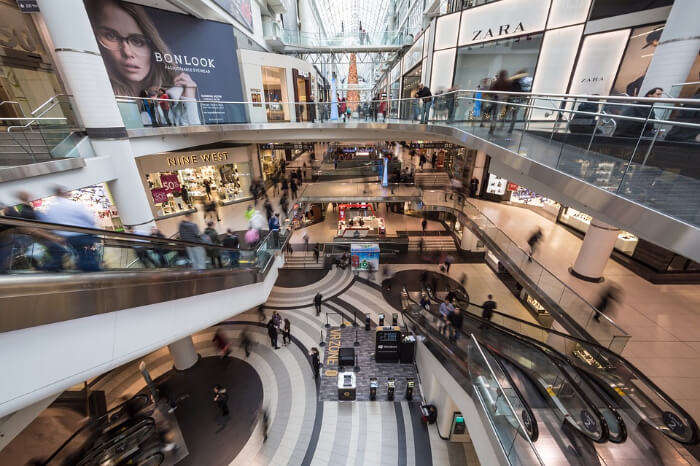 Cover Image Credit: Pixabay
Al Ain is not as well known as Dubai, Sharjah and Abu Dhabi, but is slowly becoming a major desert destination in UAE as it lies in the interior part of the country. People from other parts of the country have second homes in Al Ain and tourists visit this country to witness the massive desert region and oasis of Al Ain. It is slowly, but, surely developing into a major destination for tourism in the country. Shopping in Al Ain offers great places for locals and tourists to visit, as it is one of the most important factors for the development of a great city. The following are some of the best shopping places in the city.
5 Best Shopping Places in Al Ain
Going shopping while on holiday? Read this list of the best places to shop for satisfying the shopaholic within!
1. Al Ain Mall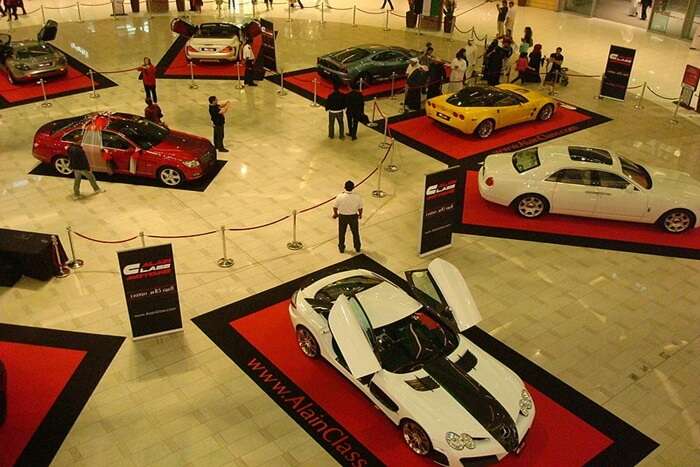 One of the best places to shop in Al Ain is the Al Ain Mall. More than 10 million people visit the mall every year and this mall has private villas, chalets, boardrooms, and a variety of restaurants within its premises. Some of the top restaurants to dine at while at the mall include Pizza Hut, Subway, Chili's, Nando's P.F Chang's, Applebee's and Pinkberry's among others. There are as mentioned in, over 400 stores in this mega shopping mall. Some of the famous brands that have stores in Al Ain Mall include DKNY, Armani, Michael Kors, Carolina Herrera, Calvin Klein, Moschino, Jaguar, and Burberry. Other brands that have shops in Al Ain Mall include Fendi, Ralph Lauren, Dior Valentino, Prada, Chanel, Ray-Ban, Lee Cooper, Cartier, Lancome, and various other famous global brands. This is a one-stop destination for shopping which also includes luxury retail.
Must Read: 10 Best Abu Dhabi Festivals & Events That You Must Attend On Your UAE Trip
2. Bawadi Mall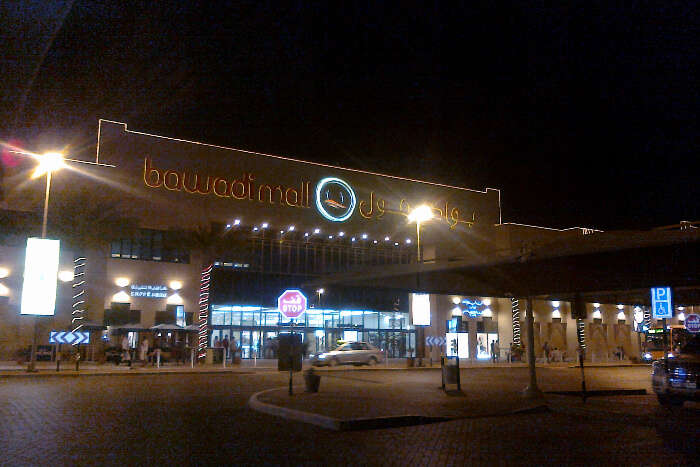 Bawadi Mall is located at Khatam Al Shikla, which is towards Mezyad in Al Ain. This mall opened in Al Ain in 2009 and is quite close to the city center. This is a great place to shop for clothes, shoes, jewelry and various fashion products and items in Al Ain. There are many high-end brands that have shops in the Bawadi Mall and a great spacious, well lit and luxurious mall in Al Ain. Bawadi Mall has great activity centers and fun places within the mall like a Roller Coaster, Ice Rink, cinema theatres, a Bowling Alley, a great food court, and many dining options at the Bawadi Mall. The mall has 140,000 square meters of space. There are top shopping stores like TOYSRUS, Zara, Marks & Spencer's, IKEA and H&M among other stores. Traditional clothing, accessories, furniture, branded clothing, and various high-end stores are all available in this market.
Suggested Read: 7 Most Recommended Things to Do In UAE For A Wholesome Experience
3. Al Foah Mall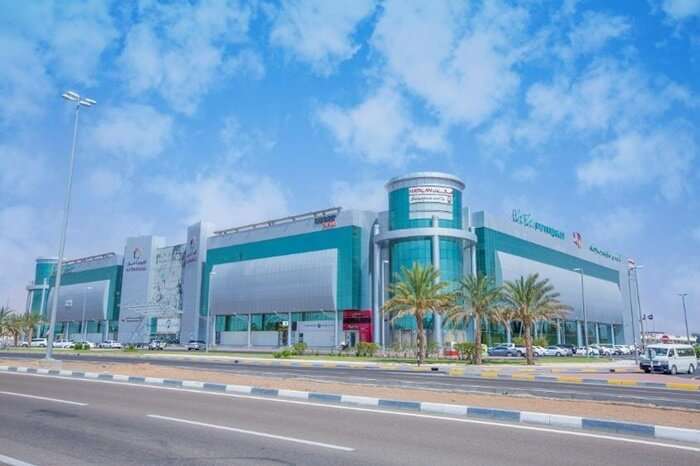 Another great mall for tourists and locals to visit to shop for a range of items is the Al Foah Mall. This is a large mall but not as large as Bawadi Mall and Al Ain Mall and is approximately 41,000 square meters in space. There are many shopping, dining and entertainment options available at the mall. Shopping stores include jewelry shops, clothing stores, and many local UAE stores as well as stores of international brands. Al Foah store also has mega departmental stores like Lulu Hypermarket. There are pharmacies, perfume stores, cosmetic stores, banks, and shoe stores at this mall. KFC, Papa John's, Pizza Hut, Magic Corn, Baskin Robbins, and many other such restaurants are available at this mall. Al Foah Mall has high-end stores as well as stores with more affordable stores so all types of tourists and locals can visit this mall.
Suggested Read: Ajman Shopping Guide: 7 Famous Places To Splurge And Shop At This UAE Capital!
4. Other Malls in Al Ain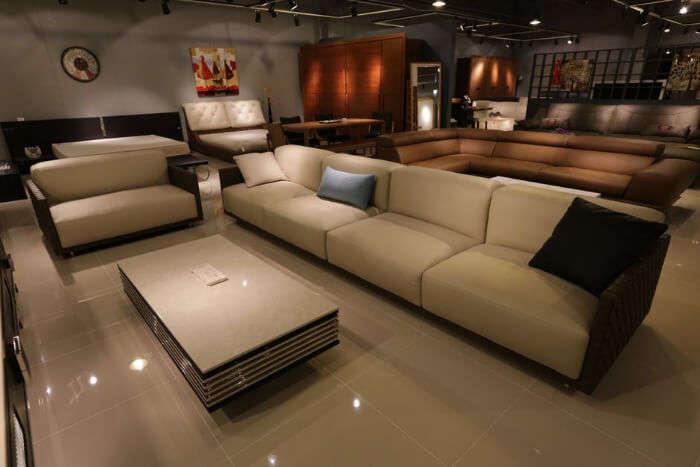 There are many malls in Al Ain as this is one of the largest cities in UAE and the country is known all over the world for some of the best shopping experiences on the planet. The Wahat Hili Mall has shopping, dining and entertainment choices for customers visiting this mall and has over 150 stores in the mall. Another busy mall in Al Ain is the Al Jimi Mall which is a large mall in Al Ain. At this mall there are wide ranges of shops and people can buy different types of products from stores like Carrefour, Centrepoint and Home Centre. It has a kid's zone, a food court and good parking space for shoppers visiting the mall.
Suggested Read: 8 Best Things To Do In Ajman That Are Perfect For An Offbeat Vacation In The Heart Of UAE!
5. Souks of Al Ain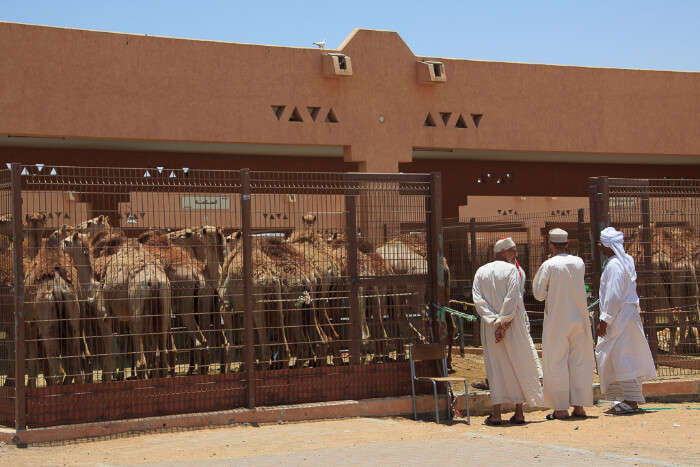 Souks are traditional bazaars in Al Ain and other parts of the Middle East. These souks showcase the traditional side of the city. The famous Camel Souk in Al Ain is a traditional souk in the city for camels. The Old Souk is a great place to buy household items, vegetables and fruits, and other food items. Other souks in the city worth visiting include Souk Al Bawadi, Souk Al Qaws, and Souk Al Zafrana in the city of Al Ain. It is a great idea to visit these souks to really get a sense of the culture of the region and also buy exotic items, souvenirs, textiles and products that are unique to this region.
Further Read: 36 Places To Visit In UAE For A Lavish Vacation In 2022
The city of Al Ain is a great place to visit for Emirati people living in UAE as well as tourists who visit UAE from all over the world. So, plan a trip to UAE and go shopping!
---
People Also Read: