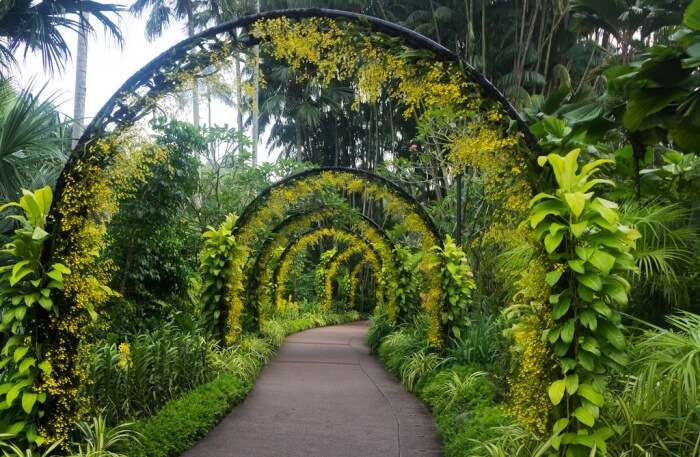 If you ever feel like taking a stroll in the park, you will never run out of options of Gardens in Singapore. There are plenty of places, each beautiful than other, to get some fresh air and escape the clamor of the busy city.
When you have run out of attractions to visit in Singapore (which is not possible) or want to take a break from sightseeing and rather escape to a place with zen atmosphere, you have got a variety of sprawling gardens in the city. In fact, these gardens are the secret behind the comeliness and attractiveness of this place.
Top 8 Gardens In Singapore To Escape To For Some Fresh Air
Give a boost of vitality to your lungs by taking a stroll in these beautiful gardens in Singapore and enjoy the picturesqe scenery.
1. Gardens By The Bay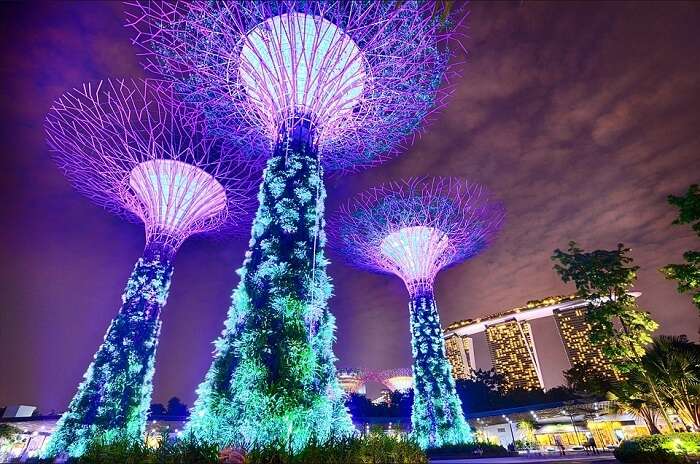 Not just another sprawling gardens in Singapore, Gardens by the bay are one of the iconic spots in the country. The sky-reaching metal towers covered with sprawling vegetation look spectacular when they glow in fluorescent colors at night. It is one of the charming places to take a romantic midnight stroll with your date in the park. The best part is the aerial walkway which joins two towers and gives you a bewitching aerial view of the city.
Address: 18 Marina Gardens Dr, Singapore 018953
Entry Fee: INR 1479 for non-residents
Timings: 5 AM – 2 AM
2. Singapore Botanic Gardens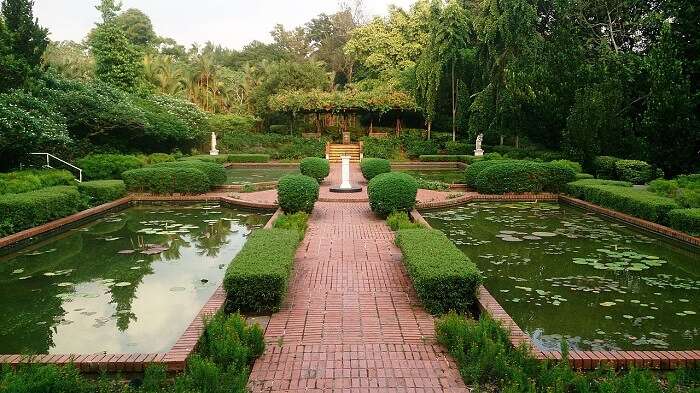 One of the oldest parks in the country, Singapore Botanic Gardens are home to three-foot long lizards and 10,000 species of plants. National Orchid Garden of Singapore, a section of the park, is dedicated to the research and breeding ground of orchids. What astounds you about the park is its Zen-like atmosphere right in the middle of a bustling city. So, if you ever need to take a break from sightseeing, come straight to the park.
Address: 1 Cluny Rd, Singapore 259569
Entry Fee: Free, INR 264 for National Orchid Garden
Timings: 5 AM to midnight
Must Read: Marina Bay Sands In Singapore Is An Epitome Of Sophistication & The King Of Superlatives
3. Chinese Garden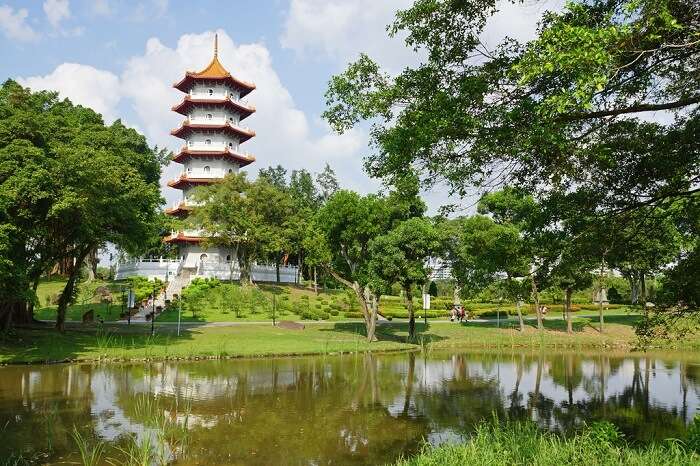 Is it a park? Is it a museum? It is both. While the verdant greenery of the park is perfect for the salubrious environment, the stunning architecture inspired by Beijing adds an alluring charm to the park. Also, visit the Live Turtle and Tortoise Museum where you can even feed the animals. The Chinese and Japanese gardens are dissected by a water body and united by a beautiful bridge.
Address: 1 Chinese Garden Rd, Singapore 619795
Entry Fee: Free except for the entry in the museum
Timings: 9 AM – 6 PM for the museum
4. Macritchie Reservoir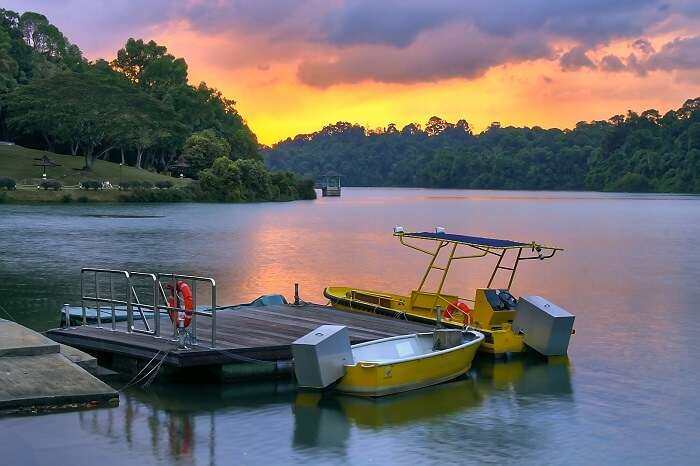 All the nature lovers ought to visit this garden in Singapore which is a storehouse of abundant flora and fauna. Located around Singapore's largest and oldest reservoir, the park offers a variety of adventure activities like hiking, kayaking, and canoeing. Experience the wildlife and nature at its best by walking over Treetop Walk, a 250 metre suspension bridge over the forest canopy.
Address: MacRitchie Reservoir Park, Singapore298717
Entry Fee: Free
Timings: 9 AM – 5 PM
Suggested Read: 11 Best Markets In Singapore That Are A Mecca For All Shopaholics & Foodies
5. East Coast Park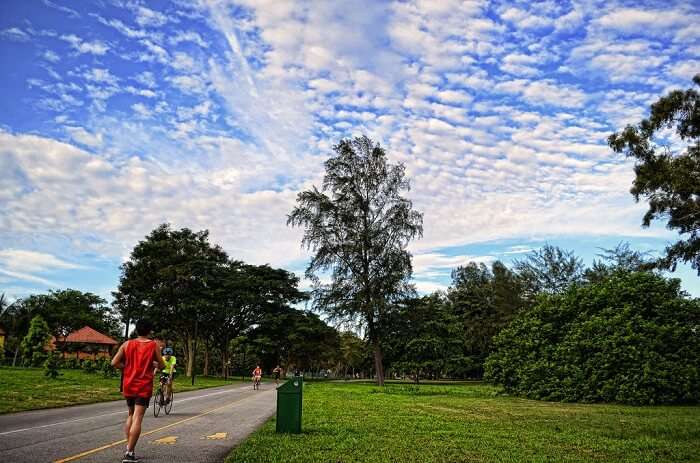 Rewarded as the largest park in Singapore, a walk by the East Coast Park is a must while you are in Singapore. The 15 km coastline of the park offers refreshing views of the ocean. The park is paved with a dedicated bicycle and skating lane for visitors to enjoy some heart-thumping activities. You can even rent out barbecue pit rentals in advance to enjoy a nice barbeque in the park.
Address: E Coast Park Service Rd, Singapore 449876
Entry Fee: None
Timings: Open 24 hours
6. Bukit Timah Nature Reserve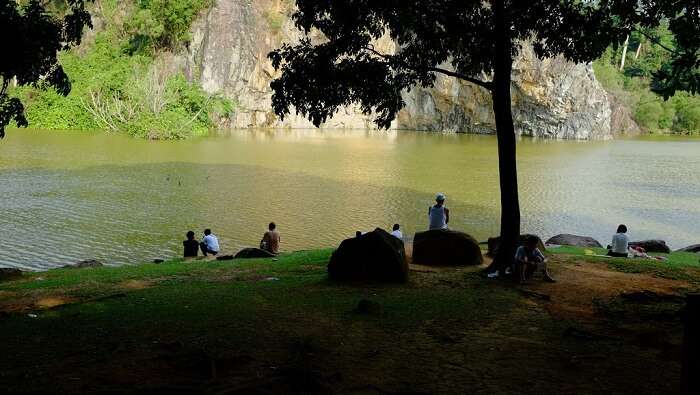 Singapore owes a part of its great natural wealth to Bukit Timah Nature Reserve which is the home to 40% of Singapore's flora and fauna. It is a great place for nature lovers and enthusiasts. The park also has many hiking trails for hikers even though reaching this far-flung is a hike in itself. For those who want to walk in the lap of nature should join the monthly tours organized by National Park Association.
Address: Hindhede Dr, Singapore 589318
Entry Fee: Free
Timings: 7 AM – 6 PM
Suggested Read: 10 Best Hostels In Singapore That Are Perfect For A Budget Holiday In The City Of Riches
7. Fort Canning Park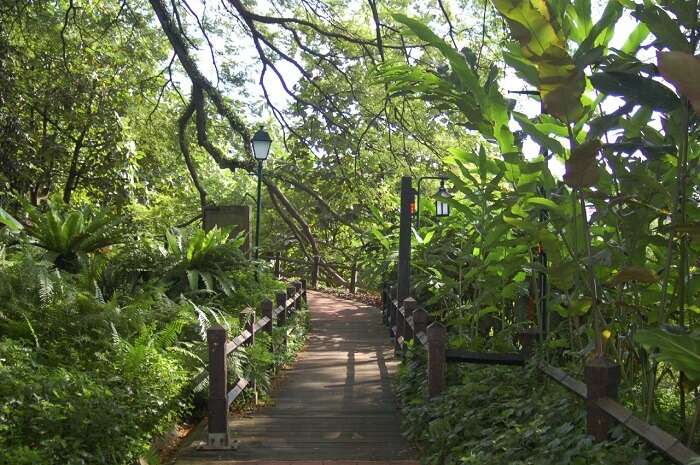 There is no dearth of parks and recreation in the city and that's what makes Singapore one of the flourish countries. Fort Canning Park is an up top hill in the middle of the city providing tranquil and serenity from the bustles of the city. A park set in the beautiful location is a favorite place of runners and park visitors. It also acts as a venues for exhibitions and cultural events.
Address: River Valley Road, Singapore 179037
Entry Fee: Free
Timings: Open 24 hours
8. Lower Seletar Reservoir Park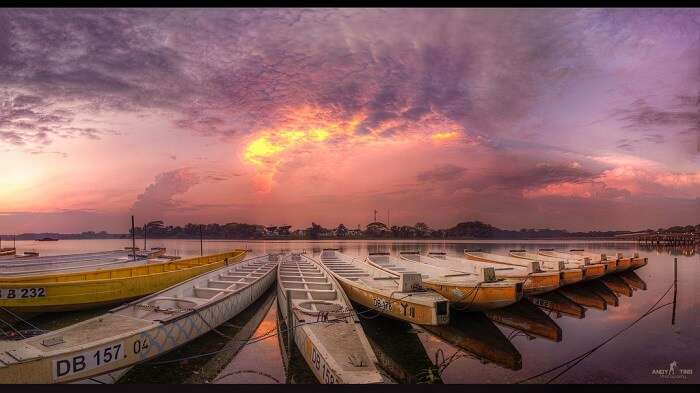 One of the gardens in Singapore which is a paradise for photographers is Lower Seletar Reservoir Park. the calm and composed lake in the park will take you miles away from the clamor of the city. You can even rent dragon boats and kayaks and enjoy adventure activities on the turquoise waters. Even the sunset in the park looks so romantic. The garden is a favorite of joggers and couples alike.
Address: Yishun Ave 1, Lower Seletar Reservoir Park, Singapore 769139
Entry Fee: Free, INR 792 for Kayak boats
Timings: Free
Suggested Read: Go Berserk With Fun At Universal Studio Singapore With These 11 Must-Have Experiences
What doesn't this place has to offer? From modern architecture to its sprawling gardens, a trip to Singapore is no less than a deluge of experiences. Plan a trip to Singapore with your friends or family to have a vacation of your lifetime.
Comments
comments