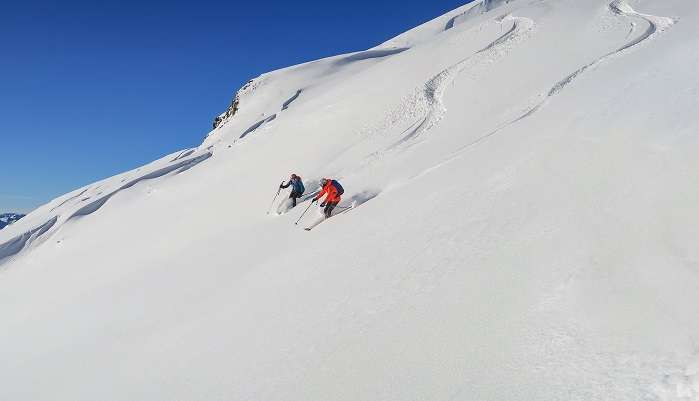 Skiing in Auli, hot chocolate, piping hot Himalayan brunches and magnificent views of Uttarakhand, this elegant adventure town is a destination worth the trip.
Auli is neither the largest nor highest mountain town in India nor an internationally recognized destination that you will find splashed on the cover of travel guides. But something about its authority as India's premier ski resort destination contrives to make it a dream holiday in the mind of many adventurers. The closest definition of this hill station that was originally developed as a paramilitary station is reflected not in its snow-covered peaks, but the handful of local communities who played a key role in developing this place into what it is today. Crowned by acres of oak plantations, the magnificence can be best observed before sunrise on a clear day as the sunrise breaks through to reach the ground, illuminating everything in its path.
While exploring this town is an experience that encompasses all the magic in itself, skiing is another chapter in the story of how this place came to be.
Uttrakhand's Ski Capital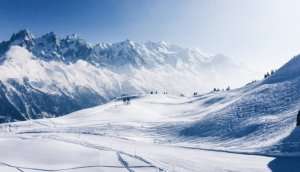 Image Courtesy: Chris Biron for Unsplash
While things are always adventurous in the alpine fields of Auli, even during the warmer seasons, this place is a landscape doused in art and history. A skiing break in Auli means bright days, layers of snow, and a soothing atmosphere as you learn or flex your skills rushing downhill on the slopes. Beyond the adrenaline rush, explore the lesser-known corners of Nanda Devi and Valley of Flowers National Park with frequent rest stops to savour regional flavours. If you're visiting for a long weekend, there's more to cherish just around the corner with a detour to places like Gorson Bugyal, Pangerchulla Summit, and Tapovan.
15 Things To Do In Auli To Make Your 2022 Uttarakhand Vacay Exciting And Productive
The Best Time For Skiing In Auli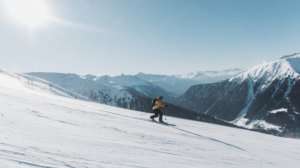 Image Courtesy: Rocco Caruso for Unsplash
The ski season generally runs from January to March. However, we recommend that you travel during the offpeak season if you want to enjoy this place without the crowds. The month of March is one of the most popular months for skiing in Auli when travellers from all around India flock to enjoy the last day of snow before spring.
Top Resorts For Skiing In Auli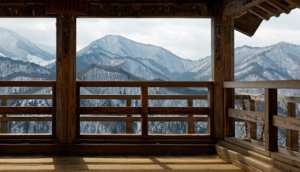 While splurging on a luxury resort for the gorgeous view is a worthy privilege, there are designed homestays and budget rentals that allow for a plethora of options to choose from when you plan skiing in Auli. Here are some of the top picks we've rounded up that are recommended by both locals and tourists.
Auli In Summer: Make The Most Of The Sun, Snow, And Slopes At This Ski Resort In 2022!
1. The Cliff Top Club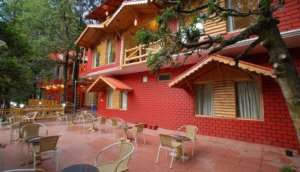 Image Credit: The Clifftop Club, Auli for Facebook
Perched closer to the Garhwal Himalayas, The Cliff Top Club located at 10,000 feet is the second-highest resort in the world. If this doesn't hint at the unbelievable views you can access from your rooms, you can observe 270-degree views of the Nanda Devi range alongside Dronagiri, Kamet, Trishul, Neelkanth, Mana, and Mukut. If you prefer hot baths and contemporary cuisine with your scenes from the room, this resort boasts some of the best luxury options to choose from for its guests. Moreover, the extra-long beds, guided tours to hiking trails and more from the property make it an absolute investment for your travel budget.
Location: Auli Skiing Village Distt. Chamoli, Auli 246443 India
Price: ₹13,000 onwards
Rating: 3-star hotel
2. Mountain Rover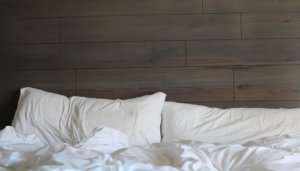 Image Courtesy: Morgan Lane for Unsplash
A perfect marriage between a ski resort and an alpine lodge-style stay, Mountain Rover is just 1.1 kilometres away from the city centre. It faces the Himalayan peaks sitting on the Ridge and is great if you want to reach most places on foot, taking in the local people-watching scene that is bustling as ever in Auli. If you find yourself with a flexible itinerary, this accommodation can help you plan an unforgettable journey through this region as they offer everything from city walks to snowboarding expeditions for the visitors.
Location: Auli, near, ITBP Road, Auli Laga Joshimath, Uttarakhand 246443
Price: ₹12,000 onwards
Rating: 3-star hotel
10 Reasons To Visit Auli In Winter 2022
3. The Royal Village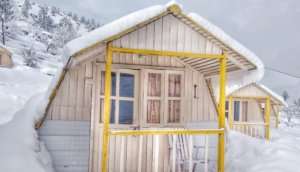 Image Credit: Auli Resort for Facebook
The Royal Village perfectly combines a budget-addition to the local hotel scene with design-led features offers the best of both worlds in Auli. This is a place that cares about cultural immersion. From local meals to guided tours that are more focused on the history and heritage of this place, The Royal Village is a mountain-view establishment that is hard to compete with if your goal for the visit is a comfortable nook to help you launch into the exciting outdoors of Uttarakhand.
Location: Auli Skiing Village Distt. Chamoli, Auli 246443 India
Price: ₹3,000 onwards
From the glorious hospitality and underrated warmth that Auli exudes to downhill skiing, if you are planning a trip to Uttarakhand in the upcoming weeks, don't forget to explore our blog for more information on the destination.
For our editorial codes of conduct and copyright disclaimer, please click here.
People Also Read:
Brahmatal Trek Trekking In Siem Reap Trekking In Russia
Cover Image Credit: Shutter_speed for Unsplash