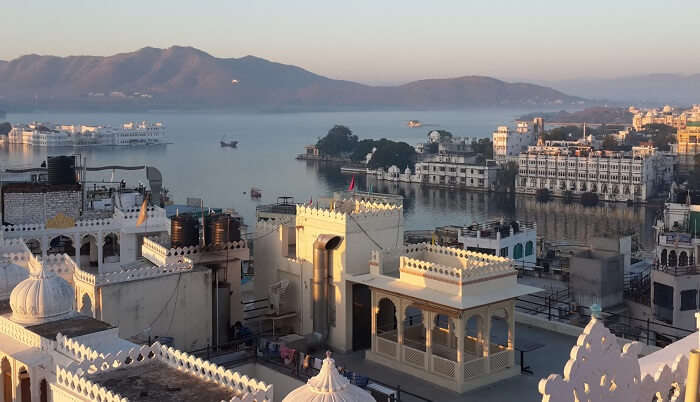 Perhaps you've always had the desire to embark on a solo adventure to explore and discover new places, whether it be walking the trails of Manali, seeing forts in Udaipur, or island hopping around Goa. Solo travel in India allows you the freedom to create an itinerary that is entirely tailored to your own interests and desires and to make the most of your own personal journey. This type of holiday is also an excellent option for those who have reached a milestone birthday or a special anniversary, as it provides an opportunity for self-discovery and personal reflection.
Whether you are planning an adventure getaway or a budget solo trip in India, we have got the perfect guide of places for you to choose from.
7 Places For Solo Travel In India In 2023
Explore some of the best places for solo travel in India and experience one of the best travel adventures. Here's where we recommend you to go:
1. Kasol, Himachal Pradesh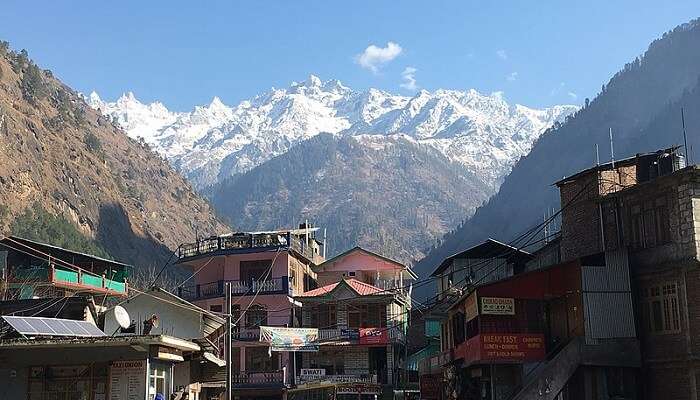 Image Credit: Sarvesh010 for Wikimedia Commons
Nestled in the picturesque Parvati Valley, a perfect place for your first solo trip in India, Kasol is a small village that is located around 40 kilometres to the east of Kullu and about five kilometres from Manikaran. The town stretches along the Parvati River and is divided into Old Kasol and New Kasol, separated by a bridge midway. The village offers spectacular views of the surrounding valleys and is a base for treks to Sar Pass, Yanker Pass, Pin Parbati Pass and Kheerganga, which are famous for their scenic beauty.
7 Best Hostels In Dehradun For Solo Travelers On A Shoestring Budget (2022)
2. Darjeeling, West Bengal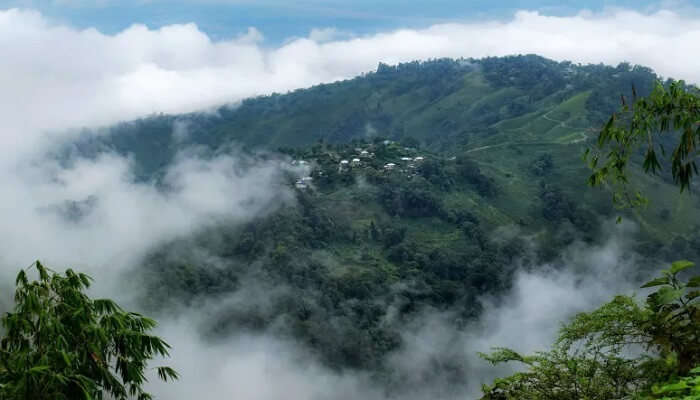 Nestled in the foothills of West Bengal, Darjeeling is a hill station known as the "Queen of Hills." Visitors can take a stroll through open meadows and tea plantations, and discover the rich cultural traditions of the area, including Tibetan rituals and craft works. A highlight of any trip to Darjeeling is a ride on the toy train, which winds through the hills. Visitors can also explore colonial-style mansions and take in the breathtaking panoramic view of the Kanchenjunga Peak, the world's third-highest mountain. The cultural diversity of the area is also on display, with citizens from various states and countries living in harmony, making it one of the best cities for solo travel in India.
3. Manali, Himachal Pradesh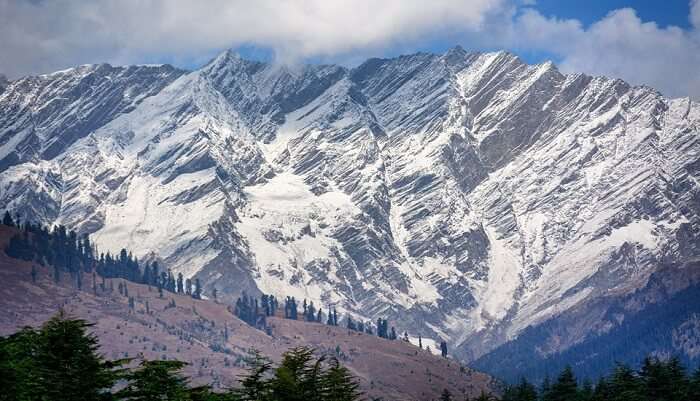 Located at an elevation of 6,726 feet in the Beas River Valley, this picturesque town is a popular destination for backpackers and newlyweds alike. Surrounded by snow-capped peaks and lush forests, Manali offers visitors a chance to experience the natural beauty of the Indian Himalayas and make memories that will last a lifetime. With its stunning scenery and wide range of activities, it's no surprise that Manali is one of the best places for solo travel in India.
6 Incredible Kandy Hostels For Backpackers And Solo Travellers
4. Ladakh, Jammu and Kashmir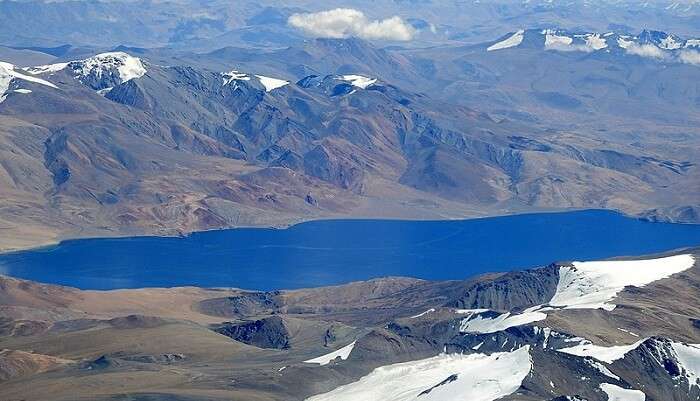 Image Credit: Harvinder Chandigarh for Wikimedia Commons
The "land of highways" known as Ladakh is a captivating landscape that tops every adventurer's bucket list. Known for its turquoise lakes and rugged valleys, a trip to Leh Ladakh offers visitors the chance to witness some of the most breathtaking scenery in the world. Whether you're trekking through the terrain or biking along the roadways, the opportunities for adventure are endless.
5. Varkala, Kerala

Image Credit: Ganesh Mohan T for Wikimedia Commons
Perched on the Arabian Sea, Varkala is a world-renowned beach destination located just 36 km from Trivandrum city in Kerala, India. The town is unique for its red cliffs that drop sharply into the sea, creating a stunning natural contrast between the hills and the ocean. These cliffs, which are designated as a National Geological Monument, offer visitors a one-of-a-kind experience. The water at Varkala is also considered sacred, making it a spiritual hub in addition to a natural paradise.
Sri Lanka Solo Traveling: A Detailed Guide For A Spectacular Solo Trip In 2022!
6. Hampi, Karnataka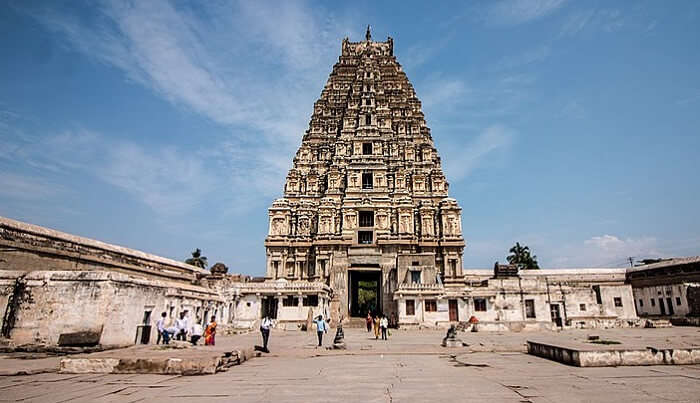 Image Credit: Hawin Printo C for Wikimedia Commons
Hampi is a UNESCO World Heritage Site located in the state of Karnataka, India. It is situated near the town of Hospet on the banks of the Tungabhadra River. This dynamic and dramatic destination is an open-air museum, dotted with ancient temples, ruins of palaces, and other historical structures. Visitors can explore the remains of aquatic structures, ancient market streets, royal pavilions, bastions, and treasury buildings, as well as discover unexpected surprises around every corner.
7. Udaipur, Rajasthan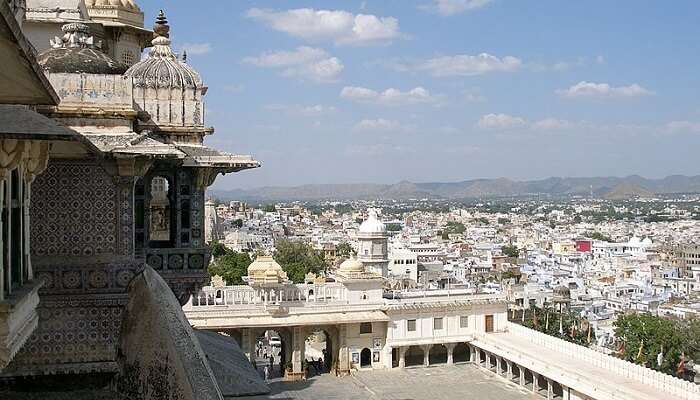 Image Credit: Vyacheslav Argenberg for Wikimedia Commons
Udaipur is a city in Rajasthan known for its unwavering charm and scenic beauty—the Aravalli Mountains provide a stunning backdrop for the city's old Havelis and shimmering lakes. Often referred to as the "City of Lakes," Udaipur's beauty is unmatched, with glistening lakes, picturesque forts, colourful bazaars, timeless streets, and lovely countryside all adding to its allure. It's a must-see destination for any traveller visiting Rajasthan, with tourism in Udaipur offering a chance to experience the city's rich history and culture. If you want to escape the cold temperatures, Udaipur is one of the best solo trip destinations in India in December.
Solo Travel In Japan: 10 Tips To Remember Before You Pack Your Bags
By choosing to travel with a specialist solo travel operator, you can have peace of mind knowing that your holiday will be seamlessly organized and expertly guided. Explore our solo tour packages to learn more.
For our editorial codes of conduct and copyright disclaimer, please click here.
Cover Image Credit: Public Domain Pictures
Frequently Asked Questions About Solo Travel in India
What are some of the top places for solo travel in India?
Some popular solo travel destinations in India include Goa, Jaipur, Udaipur, Hampi, and Ladakh.
Are there any safety concerns for solo travellers in India?
Solo travel in India can be safe, but it's important to be aware of your surroundings and take precautions to protect yourself. This includes being mindful of cultural norms and customs.
What are some ways to meet other travellers while solo travelling in India?
There are a number of ways to meet other travellers while solo travelling in India. Some popular options include staying in hostels, joining organized tours or trekking groups, and participating in volunteer work.
What are some tips for budget solo travel in India?
Some tips for budget solo travel in India include staying in budget accommodations such as guesthouses or hostels, eating street food and cooking your own meals, and taking public transportation instead of hiring a private car.
What are some important things to keep in mind when solo travelling in India?
When solo travelling in India, it's important to be aware of cultural norms and customs, dress modestly, and be respectful of local traditions and beliefs. It is also important to be aware of your personal security and always carry important documents, phone, and cash.
People Also Read:
Places To Visit In India With Family Best Family Holiday Destinations In India Solo Female Travel Destinations In India