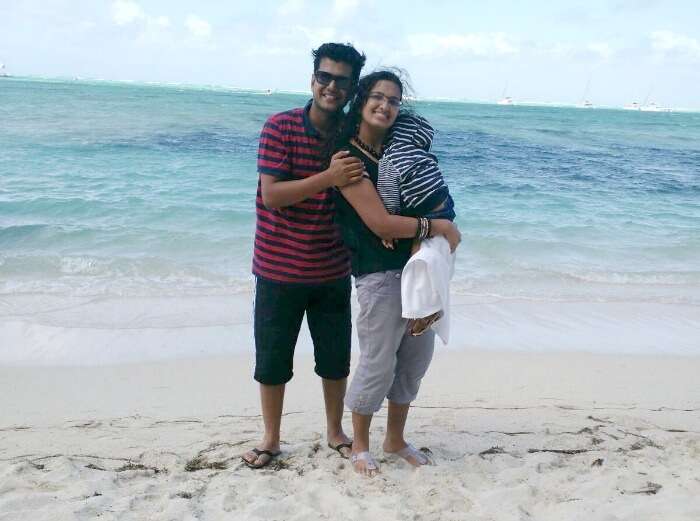 Sonal Mangal shares her travel story on her trip from Mumbai to Mauritius for seven days(September 5th- September 11th). She traveled with her husband, Akshat, and son, Reyansh. She booked a package through TravelTriangle that cost her INR 1,51,500. The package included her flight, her stay in a five-star hotel and her local tours there.
I work to achieve. To achieve is to travel.
Managing your own online retail store can be tricky. There are times when it gets to me, but then I think about the ultimate goal and it inspires me to work harder. I earn to travel and bank balance to me is the number of stamps on my passport.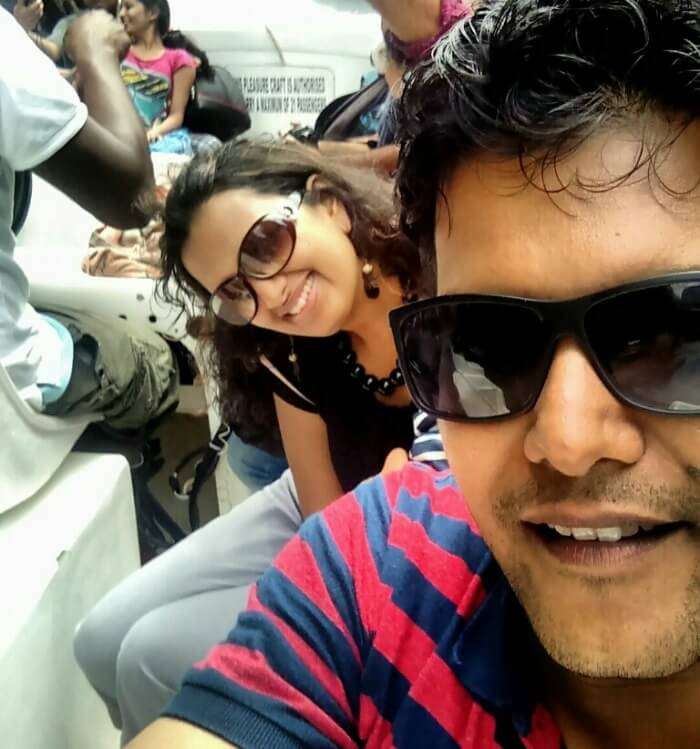 Bored of the monotonous 9-6 routine, I thought it was time to reward myself with a perfect holiday. Next, the how, why, when, what and how much needed answers. I like to plan well-researched trips, don't want to miss out on anything after all.
Travel is the bridge that connects me and my husband, Akshat. We both love traveling and that is exactly what brought us close and strengthened our bond. Hence, even before telling him, I was convinced we would be taking that trip. And I was so right!
Mauritius It Is!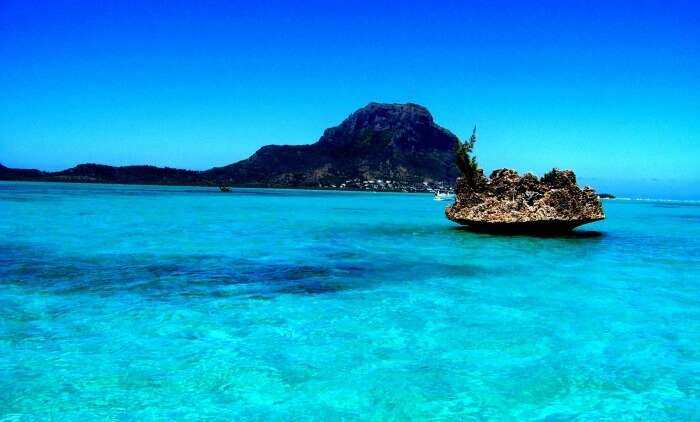 A trip to Mauritius, a destination that was overdue on our bucket list, seemed like the perfect getaway. We always wanted Mauritius to be the destination for our baby's first trip and we realized it was time to take that trip now. Mauritius in September is the ideal place with the perfect weather. So it was decided, we were going to Mauritius, a seven-day trip, me, Akshat and our one and a half year son Reyansh, we were super excited!
Travel Plan
I research. And the extensive research made me turn to Travel Triangle for a good economical travel plan which included the flights, accommodation, and tours in Mauritius. Amit Arora, the TravelTriangle Mauritius Expert was a great help. There were times when I found myself stuck with the packages and deals being offered but then he came to the rescue and gave me an offer with the perfect itinerary which was cost effective as well, an offer that I couldn't refuse.
Hardly anytime and my travel plan was in place. Tickets were booked, the hotel was finalized and a day to day itinerary was planned. It was now time to fly.
Day 1- Relax at Hotel: Preparing ourselves for the adventure planned ahead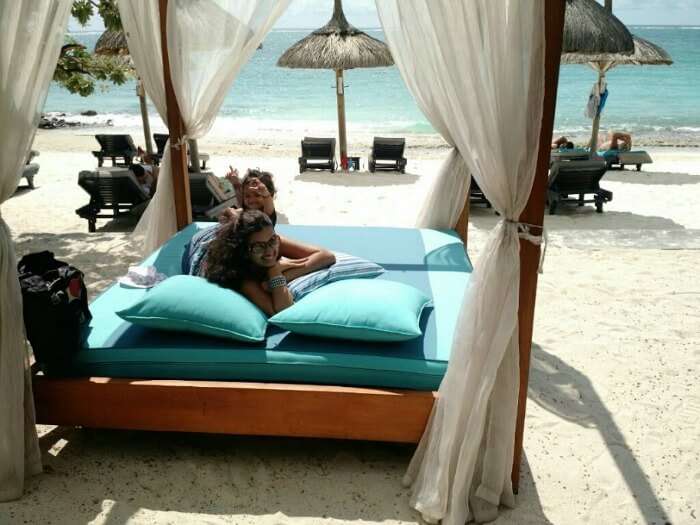 We had a connecting flight to Mauritius with a three-hour stoppage time at Mahe Island, Seychelles, hence the travel had made us tired. The transit from the airport to the hotel was just mesmerizing. The scenic beauty of Mauritius is to die for, we had seen it in images and were now witnessing it live.
Our package included transportation from the airport to our hotel, Constance Belle Mare Plage. What a stunning property it was! We spent the rest of the day relaxing on the private beach of the hotel.
Day 2- Sunday: Leisure Day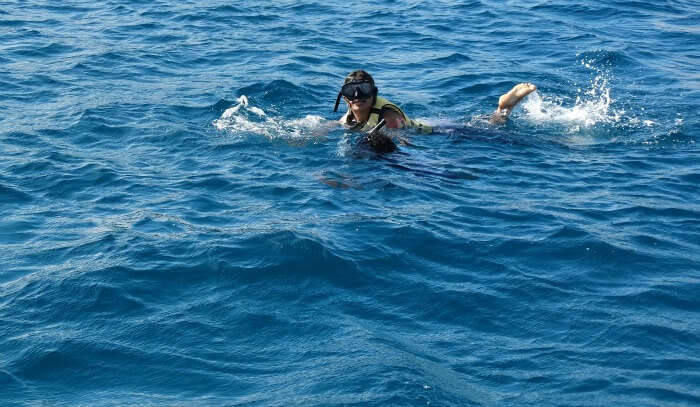 We proudly address ourselves as luxurious travelers and hence we planned our trip that way. We wanted to enjoy the privileges that the hotel had in store for us and that is what the second day was all about. Sunday in Mauritius is a no-tour day and hence our trip started exactly the way we wanted- A lavish start.
I can go on and on about how beautiful and opulent our accommodation was, but the highlight for me was the kids play area. It was Reyansh's first trip and I wanted was to make sure he had a gala time there. The kid's section was just beautiful and it was overwhelming to see my baby enjoying and smiling away to glory. We relaxed for a while and then enjoyed swimming in the pool. The hotel has five beautiful swimming pools, how could we resist? We chilled at the beautiful beach of the hotel and even experienced Kayaking. It was a perfect start to our wonderful holiday.
Day 3- North Tour: Could Have Done Something Better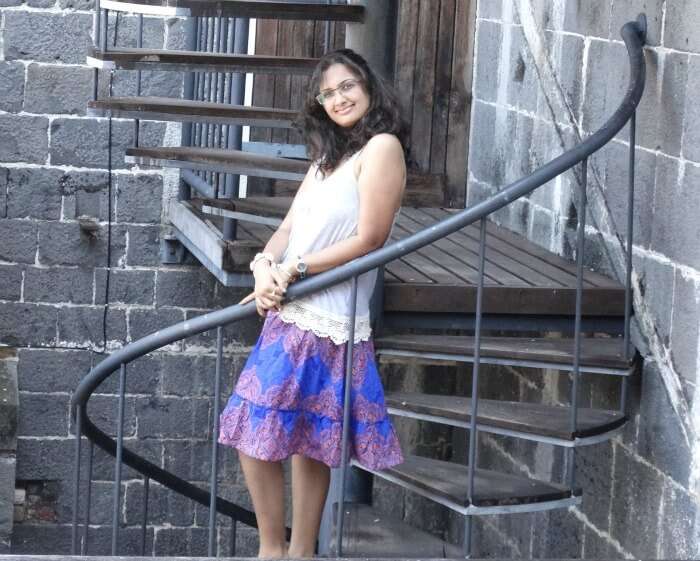 To be honest, I didn't quite like the North Tour. We visited Port Louis, view of the Citadel, Champ de Mars, Government House, Harbour and then there was time to shop in the local market. We even drove through the city center "Caudan Waterfront" a commercial landmark of shops, restaurants, craft market and all. A traveler like me would prefer doing something else, I don't about you, but consider excluding the North tour as a part of your travel plan.
Our hotel came to the rescue at the end of the day and we enjoyed the water sports at the beautiful beach of the hotel which was followed by our dinner. The breakfast and dinner every day were included in the package so we didn't really have to worry as much about our meals. A big relief!
Day 4- South Tour: Visit to the beautiful city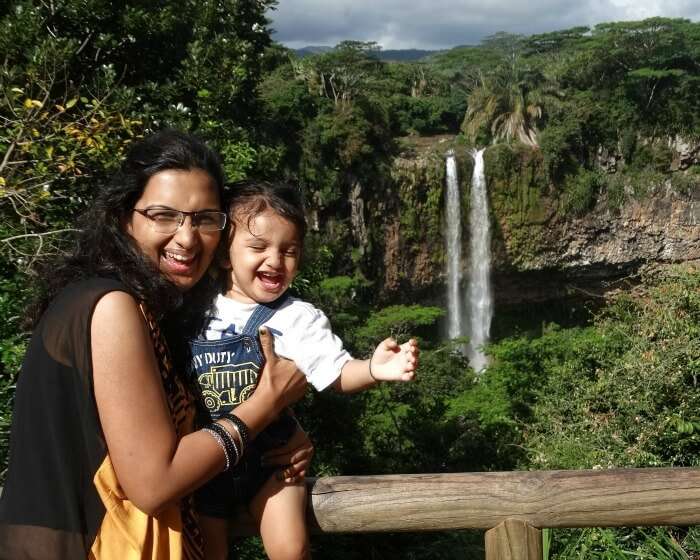 Our fourth day was spent in touring the city and it was a beautiful experience. We visited the Trou aux Cerfs, which has an extensive view of the Island. All the shopaholics will enjoy with the South Tour, it gives you scope to go through the shopping centers, 12 duty-free boutiques, ship model factory shops, and cafes. Next, was a visit to Chamarel, the place of the 7 colored which was a memorable experience, I must say.
We stopped at a good café for Lunch, the travel guides were quite helpful and guided us with the direction foodies like us needed.
Day 5- East Tour: Wish to go back to it again and again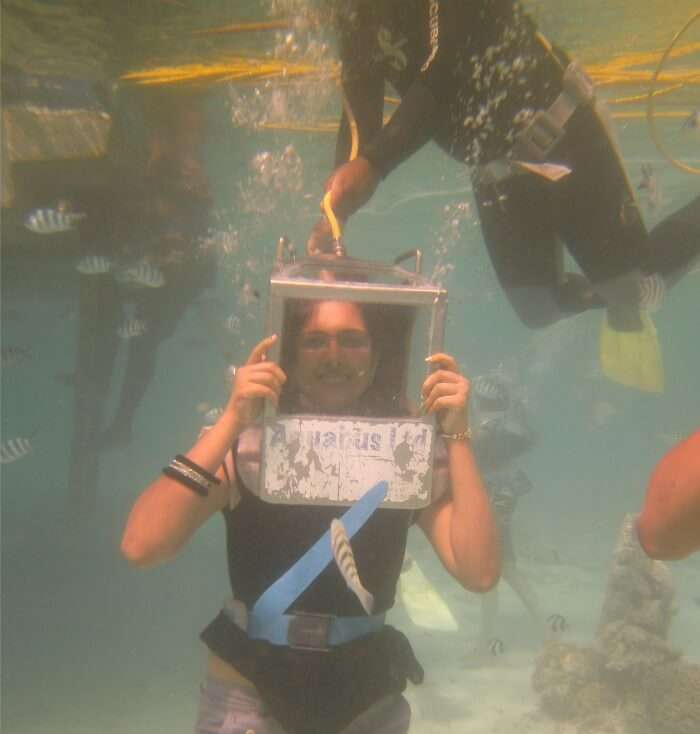 Ile Aux Cerfs was one of the highlights of the trip for me. Everything was just so beautiful and serene, it just reminded me, why I travel, I travel to live and the natural wonder I was witnessing there was life.
There were various water sports planned for us. Parasailing was just amazing and one experience nobody would want to miss out on. It was just fabulous. The water activities in Ile Aux Cerfs were well planned and I was very impressed with the organization skills of the people there. Then came the underwater sea walk, which was an experience to die for. Totally loved it!
Day 6- Casela Visit and a Swim with Dolphins: Best experience till date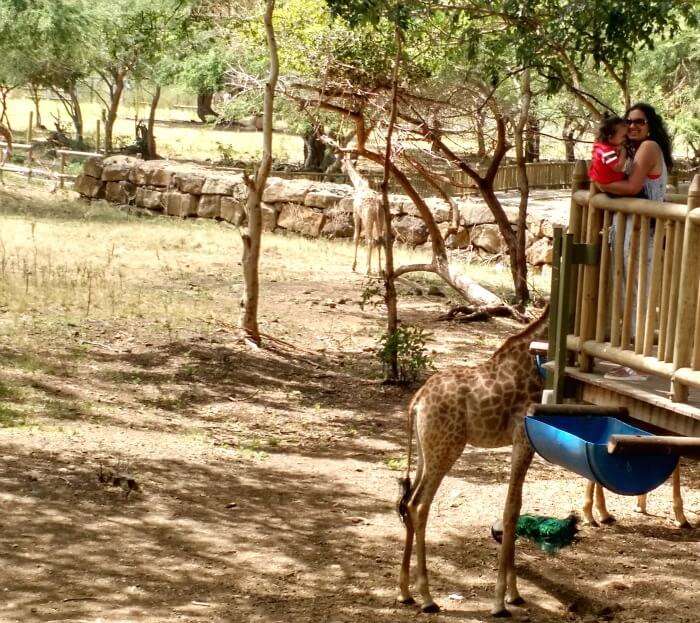 I still get Goosebumps when I see my pictures from the Day 6 of my tour. It was an experience which was scary and exhilarating at the same time. We touched lions and Reyansh was super excited and happy to experience that. Next was the swim with the Dolphins, I wish I could pen down the experience but I just can't. Words are not enough to describe what an amazing experience it was. Though, I was apprehensive about going into the water but then the traveler in me poked me to do it and I am glad it did. Day six was a beautiful day with great memories, couldn't have asked for anything better.
Day 7- Trip Ends: Time to bid adieu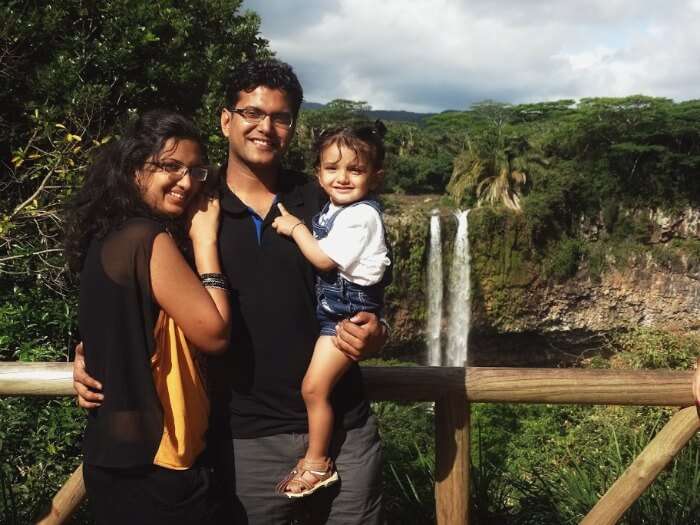 We had saved the experience of the submarine for the last say but sadly it didn't work out for us. It was shut the time we wanted to do it. We again turned to our hotel for our rescue and it didn't disappoint us. Post lunch it was time to board the flight home and bid adieu to the ever so beautiful Mauritius.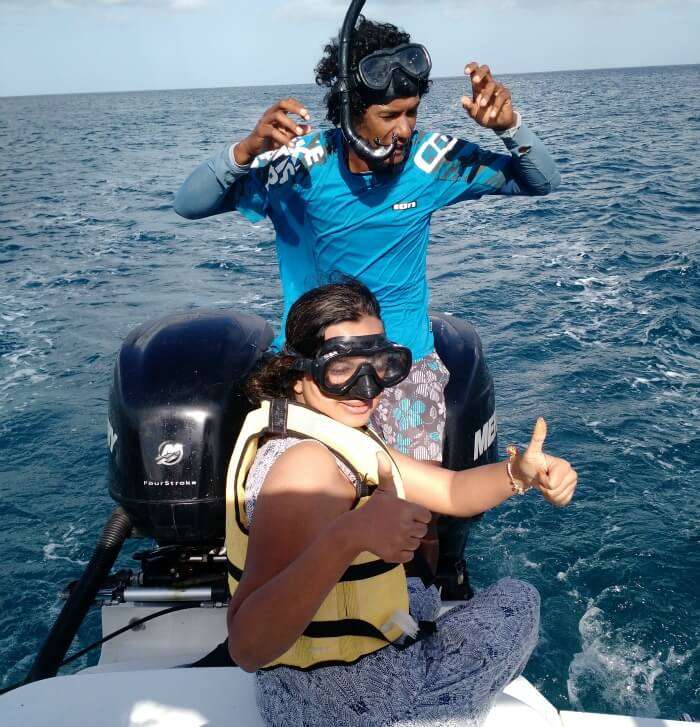 I would definitely want to go back to Mauritius but there is so much to explore in the world and that is exactly why travelers like me travel to new destinations instead of the old ones. Mauritius was a beautiful experience for me and being the first trip of Reyansh, it will always hold great emotional value as a destination for us. As I said earlier, bank balance to me is the number of stamps on my passport, post this trip I feel I have earned billions. Yes, I am a billionaire now!
Trip Highlights– Parasailing and the Swim with Dolphins
Low points of the Trip– North Tour, isn't worth it.
Tips to future travelers–
Do swim with the Dolphins.
Vegetarians might have a tough time searching for food, options are limited so take guidance from tour operator.
Book through TravelTriangle.
Avoid the North Tour.
There are no tours on Sunday so be prepared.
Thinking of a trip to Mauritius? Don't hold back,book your package through TravelTriangle NOW!
---
Looking To Book An International Holiday?
Book memorable holidays on TravelTriangle with 650+ verified travel agents for 65+ domestic and international destinations.
---