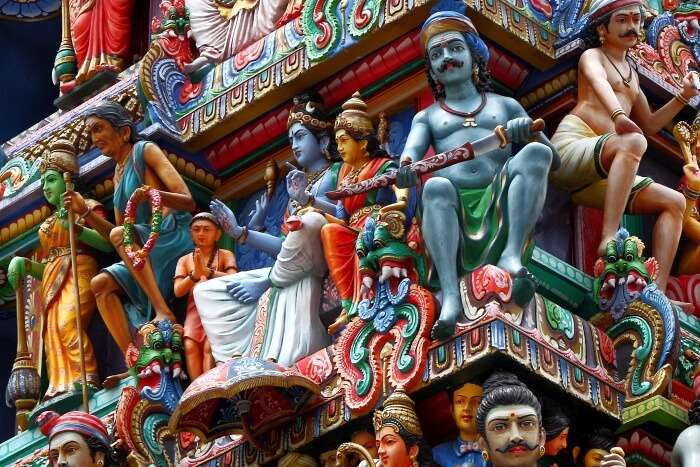 Singapore is one of the most prominent tourist attractions in the world. While the island city state is full of prominent tourist sites that define the modernity prevailing in it, there are some heritage buildings that deserve a visit at least once. The country is a home to various religions – Buddhism, Christianity, Hinduism, Taoism, Islam, and more. Based on these religions, there are heritage sites in Singapore that depict the values practised by Singaporeans in the right way. There are many such sites established in prime locations of the country, situated at a close distance to the major tourist attractions. You are going to find various temples near Sentosa Luge that will make your trip spiritually enlightening as well as peaceful.
Tourists from different parts of the world come to this Southeast Asia to witness the glory of these beautifully built temples. Since there are multiple religions practised in this country, you can also find a wide number of churches, mosques, and monasteries. Even though the country of Singapore has always been known for its numerous modern developments, the religious structure has never faced any kind of hindrance and remains intact since times immemorial.
Best Time To Visit Singapore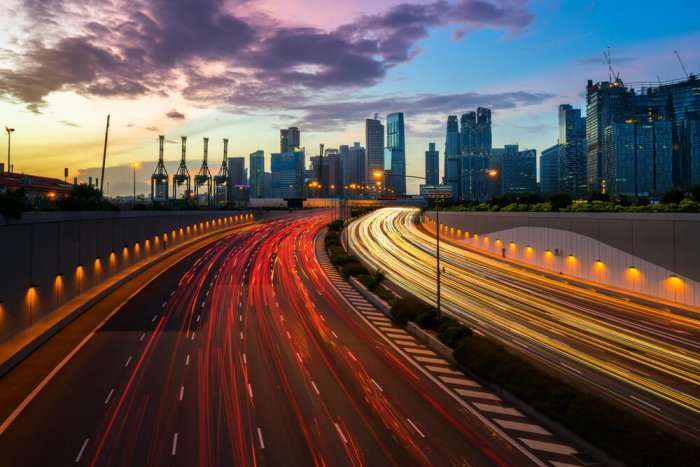 The climate in Singapore remains essentially the same round the year. The seasons don't change and neither does the country observe any changes in the temperature scale – the temperature ranges from 25 °C to 35 °C. This is why, the time period between November and January observes the wettest monsoon. The constant climate is more associated with the Intertropical Convergence Zone and has less to do with the trade winds.
The chances of cyclones in this Southeast Asian country are quite less. From July to October, the country can observe haze owing to the bush fires that happen in Indonesia. Moreover, the months of May and June receive the most heat in the year. This is why, the best time of the year to visit the country of Singapore is considered to be between February and April. The weather is the most pleasant during this time and therefore people love getting indulged in outdoor activities during this time.
4 Temples Near Sentosa Luge
Sentosa Luge is one of the numerous tourist attractions in this country. This place is ideal for adrenaline junkies looking to undergo a worthwhile experience in the island city state. Being a part of Sentosa Island, this venue attracts tourists in huge numbers since its opening in the year 2005. This luge has 4 tracks, namely Jungle Trail, Dragon Trail, Kupu Kupu Trail, and Expedition Trail.
After an exciting experience in this luge, you must visit some of the prominent temples located at a close distance from here. This will ensure you bring your mind to peace after a long day. Some of these temples have been mentioned below!
1. Buddha Tooth Relic Temple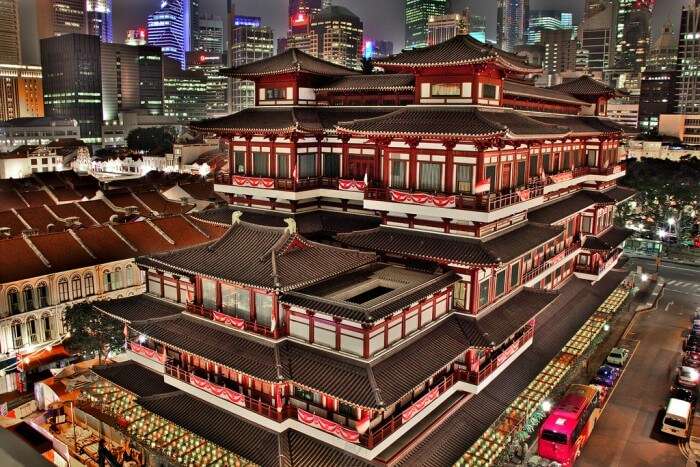 The five-storey Buddhist temple houses the left canine tooth of Lord Buddha. The tooth is said to have been recovered from his funeral site in Kushinagar.
Location: 288 South Bridge Rd, Singapore 058840
Opening hours: 7 am 7 pm; Relic-viewing 9 am 6 pm
Entry fee: Free
Read More: 54 Remarkable Places To Visit In Singapore In 2022 Where A Wandering Heart Finds Peace
2. Wat Ananda Metyarama (thai Theravada)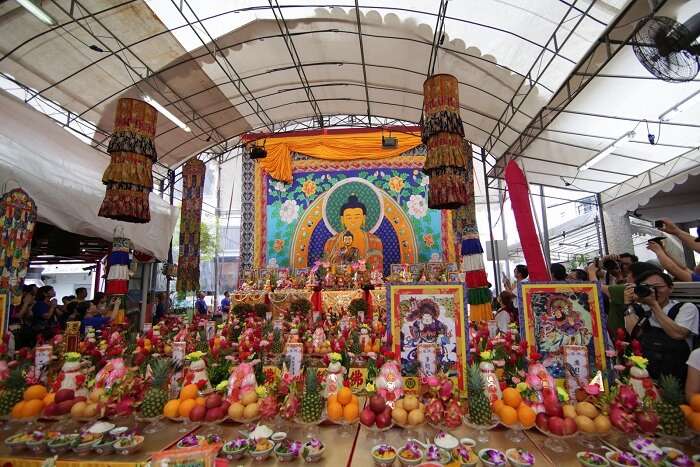 A popular and splendid Buddhist temple in Singapore, this place will take you back to Thailand and its charm. Before renovation, this place was the Thai Theravada Buddhist temple while the new sections, completed in 2014, are a sight to behold with meditation halls, museum, and quarters for monks. All in all, the place is an eclectic mix of the old and the new.
Location: 50B Jalan Bukit Merah, Singapore
Read More: 11 Stunning Temples In Singapore You Must Visit On Your Holiday
3. Sri Mariamman Temple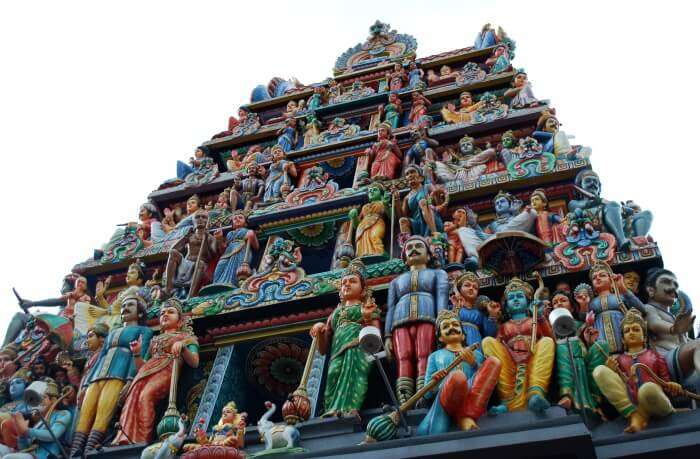 Built in the year 1827 by Naraina Pillai, Sri Mariamman Temple maintains its reputation and recognition as the 1st Hindu temple in Singapore. Located at 244 South Bridge Road, it is an agamic temple that had been built in the Dravidian styled architecture. With the abundant architectural and historical significance, this temple remains a major tourist attraction in Singapore irrespective of peoples faiths. The temple has already been listed among the National Monuments of the island country. It has been dedicated to the Goddess Mariamman, who is known for her power to cure severe and life threatening illnesses and diseases. Tourists from across the world visit this temple and wish to get saved from various chronic diseases. They have a firm belief that by worshiping here, they would be cured of the chronic illnesses.
Read More: 9 Popular Hindu Temples In Singapore To Turn Your Trip Into A Mini Pilgrimage
4. Sri Veeramakaliamman Temple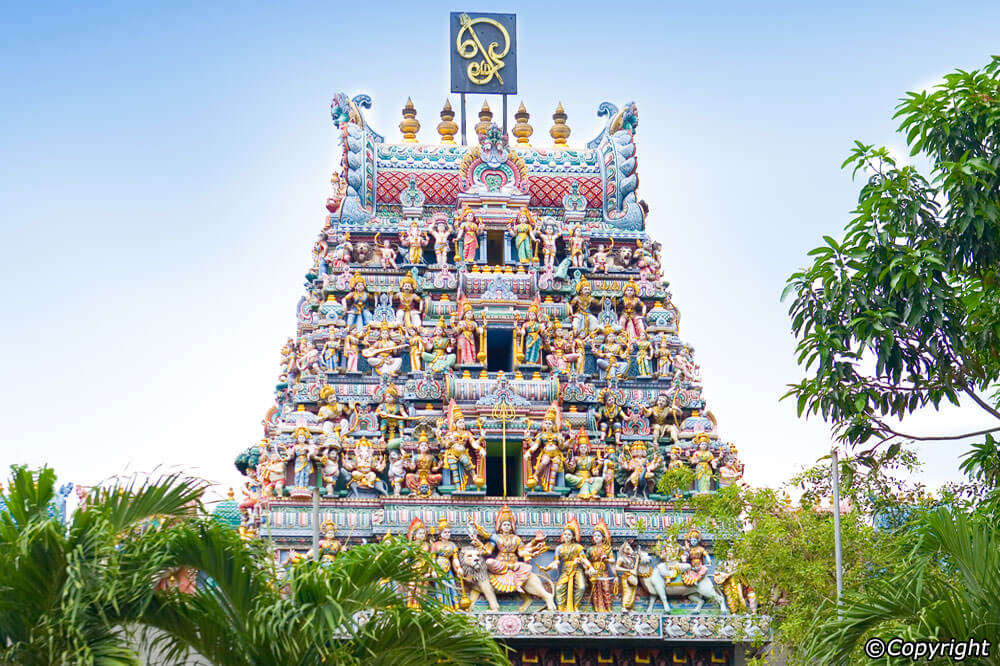 One of the best places of historical significance in Singapore, the oldest Hindu temple in Singapore, it was built in the year 1881, which is dedicated to goddess Kali who is a fierce embodiment of Shakti. Many images within the temple show kali wearing garlands of skulls and ripping out the insides of her victims. This popular historical site was built by migrated Hindus. It resides proudly in the heart of little India, this place has many stories to tell about the colonial Singapore. The intricate carvings and sharp detailing make this temple even more attractive. People used this amazing monument as a shelter when japan air-raided Singapore during world war II. People taking refuge in this temple were unharmed as the bombing did not have any effect on the temple or its monuments. This beautiful temple was redesigned in 2014 with six stories and colorful interiors. Though this temple is older than a century, due to the renovation one cannot tell its age.
Location: 141 Serangoon Rd, Singapore
Read More: 5 Heritage Places In Singapore To Learn More About South Asian Culture!
In order to make your Singapore holiday more intriguing, don't forget to visit the temples near Sentosa Luge. The resort island of Sentosa has been specially established to attract people from different parts of the world. The temples located at a close distance from here will be equally of interest to history buffs, archaeologists, and those who have a thing for spirituality and mythology.
---
Looking To Book An International Holiday?
Book memorable holidays on TravelTriangle with 650+ verified travel agents for 65+ domestic and international destinations.
---