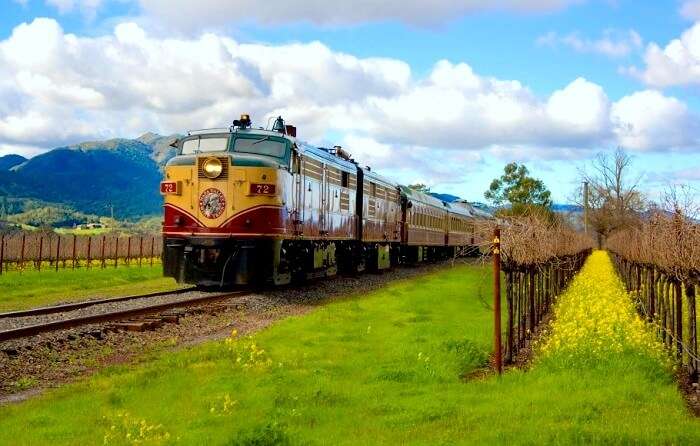 After surprising the world with their mesmerizing 'Wine Train' experience, the Napa Valley train tours have come up with another scintillating concept, which will make your U.S. holidays even more lit.
To commemorate the glorious day of Cinco de Mayo (on 5th May), the Napa Valley Wine Train is inaugurating its first-ever 'Tequila Train' experience which will allow travelers to chug in world's #1 'sipping tequila' while traveling past the breathtaking landscapes of the vineyards.
About The Tequila Train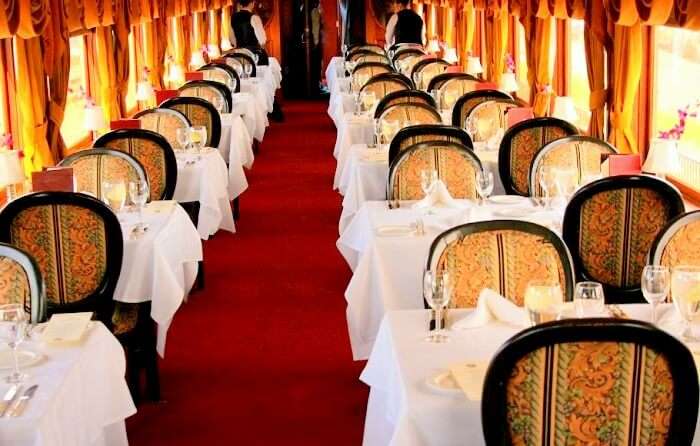 Suggested Read: Honeymoon In USA: 10 Dreamy Escapes For The Couples To Experience Their Own Fairytale!
Modifying a vintage railcar into a palatial one, and providing top-class luxuries onboard, this concept has given an opulent makeover to train tours. Here are some of the most alluring highlights of these Napa Valley Tequila Train:
This 36-mile train ride takes you past the jaw-dropping vineyards, and charming towns of Oak Knoll, Yountville, Oakville, and Rutherford to St. Helena.
Apart from the scenic landscapes, this tour also features a four-course meal plan along with the finest varieties of tequilas.
In-house entertainment such as live music, and more.
The popular train experiences such as TranzAlpine in New Zealand, and Trans Siberian in Russia undoubtedly drive you through the most scenic landscapes in the world but the Napa Valley Wine Train clubs picturesque landscapes with sumptuous culinary delights along with the best quality tequila in the world. Hence, it is not just a railway ride, but a unique and memorable experience in itself.
Miscellaneous Details About Tequila Train
The check-in time at the station is 5:15 pm, and the train will begin its 36-mile journey at 5:45 pm.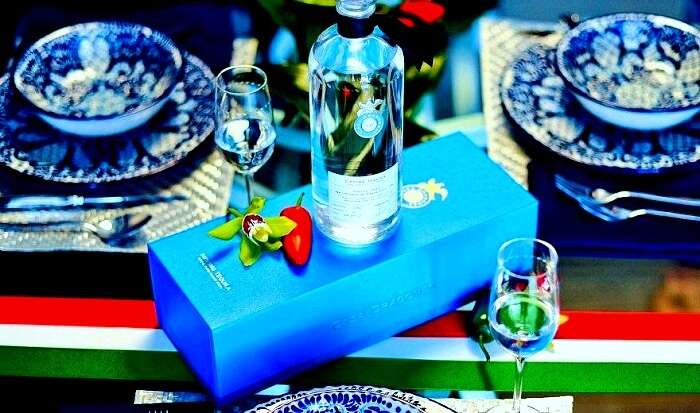 Suggested Read: 15 Best Beaches In USA That Will Awaken Your Inner Water Baby In No Time!
Starting Point: Downtown, Napa Valley
Price: Starting at $295 per person (for May 5)
Website
For people who cannot travel on 5th of May, the company has also planned to operate this Tequila Train on two more days this year, i.e., on National Tequila Day (24th July), and Day of the Dead (31st October).
We hope that we have given you yet another beckoning reason to travel to the U.S.A. this year. So, wait no more! Start packing for an exhilarating vacation and a unique Tequila Train experience.
Comments
comments