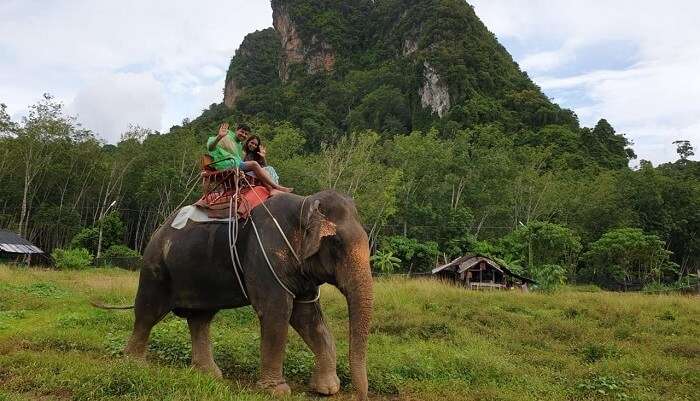 Rakshita and her husband wanted to spend some quality time together in the Gulf of Thailand and that's when the couple made the decision to have an exotic holiday planned here. Ofcourse, their 7-day trip was a remarkable travel experience – get to know about it by reading Rakshita's own account of the couple's vacay.
Our trip to Thailand was a memorable experience, which is worth cherishing. The vibrant charm of this place is the biggest reason why people from all over the world visit this country all around the year. We covered various attractions in a week and each of them is a reflection of the amazing Thai culture. Our Thailand 7 days trip was full of interesting experiences and we made many memories here.
The locals here were quite welcoming and hospitality was quite visible in their behaviour. The icing on the cake was the fact that we didn't have to make any calls in order to get the necessary arrangements done, as everything was booked earlier, leading to a hassle-free experience.
Package Details For Our 7 Days Tour In Thailand
Learn about the details of our package that we chose for our Thailand trip!
To: Thailand
From: Delhi
Group: 2 Adults, 0 children
Trip Type: Couple trip
Trip Duration: 7 Days
Inclusions: English Speaking Driver, Sightseeing, Government Taxes/VAT/ Service Charges, All Transfers on PVT basis, Meal plan : Breakfast (Daily breakfast at hotel), Airport Transfers, Other Inclusions
Exclusions: Visa, Airfare, Honeymoon supplements
Itinerary For The Thailand 7 Days Trip
Day 1: Arrival at the airport, check-in, visit Sriracha Tiger Zoo
Day 2: Visit coral Island after breakfast, go for snorkeling
Day 3: Leave for Bangkok after having breakfast at the hotel, visit Siam Ocean World + Aquarium, overnight stay
Day 4: Head to Safari World and Marine Park after breakfast, come back to the hotel to unwind
Day 5: Leave for Bangkok Airport post-breakfast and take a flight to Krabi, check-in and overnight stay
Day 6: Go for Four Island tour after breakfast, go for Hot Spring and Jungle, leave for Phuket, overnight stay at the hotel
Day 7: After breakfast leave for the airport and go back with memories
Weather In Thailand
Since the two of us visited this tourist destination in the month of June, the weather remained a little hot and humid. It was only when it rained that it got a little better and more than just bearable. During this time of the year, there's constant sunshine for nearly 6 hours and the temperature can rise above 30 degrees celsius. However, the hot weather didn't really hamper us from enjoying our time around the different attractions.
Experiences We Had During Our Trip
1. Encountering Wildlife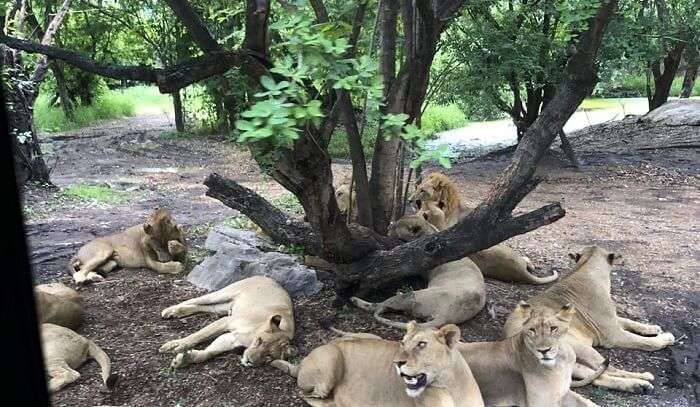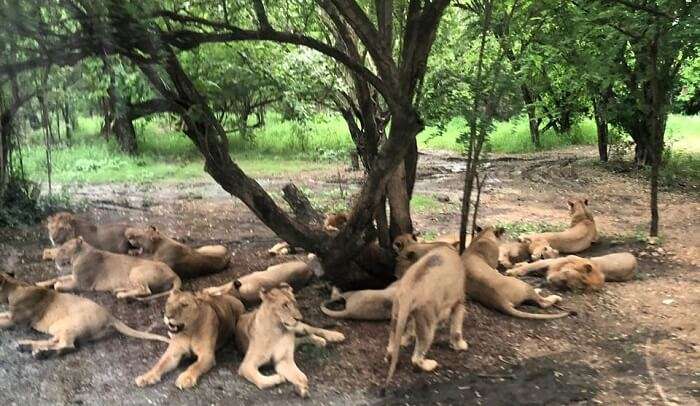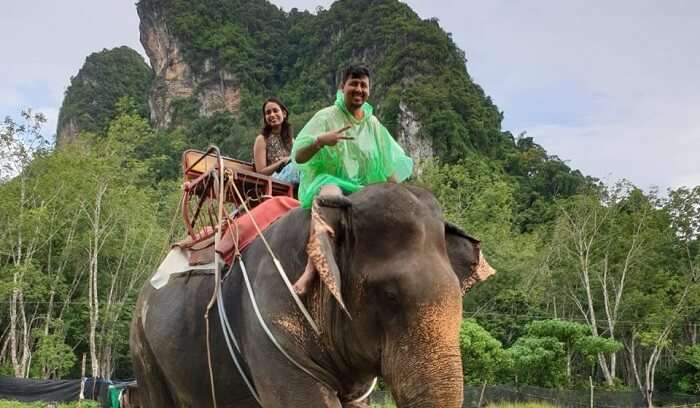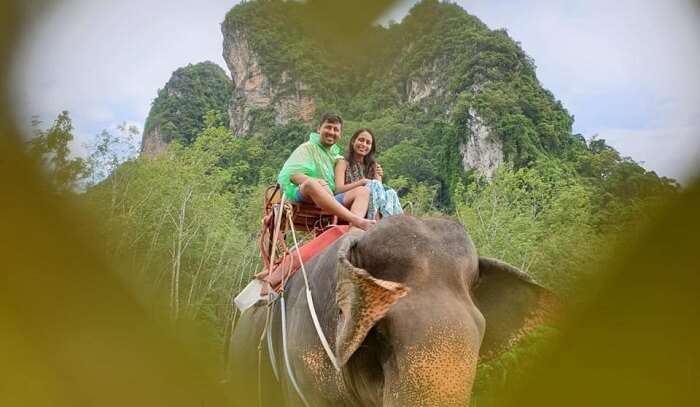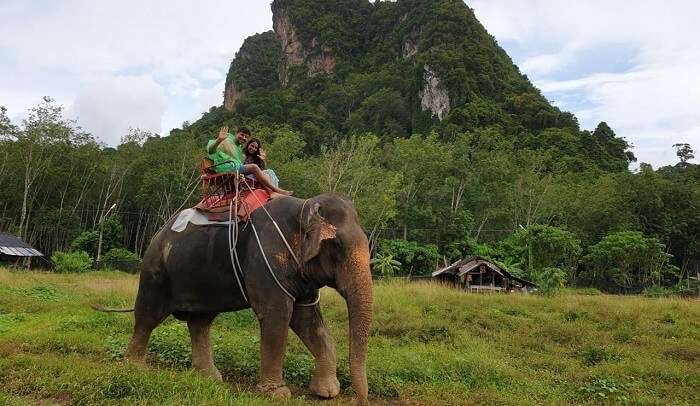 When we arrived in Pattaya, we visited the popular Sriracha Tiger Zoo after resting well at our hotel. The highlights of this zoo was the animal show that we loved watching. This zoo is one of the most interesting places in Pattaya. We got to witness various species that left us all surprised and excited.
2. A Unique Experience At A Cabaret Show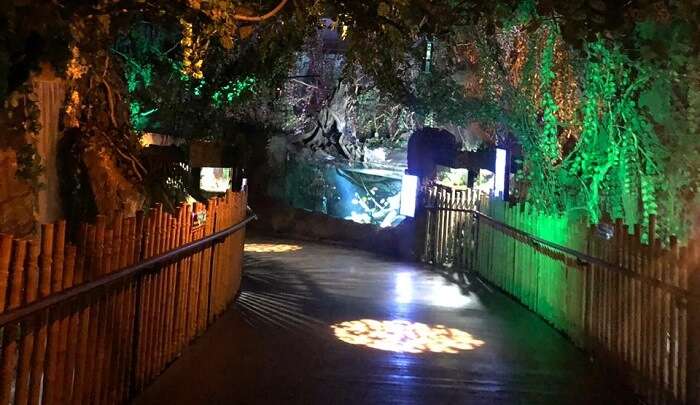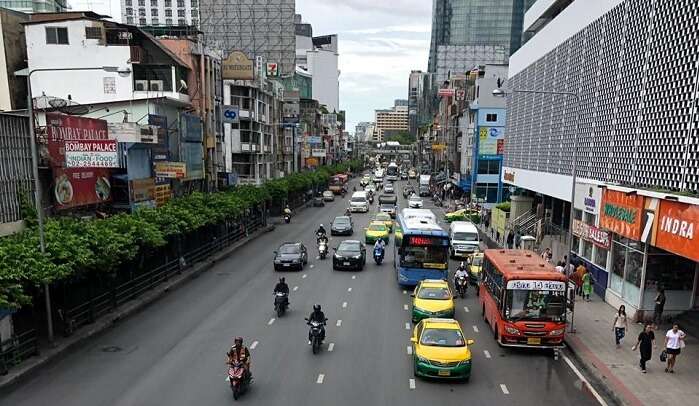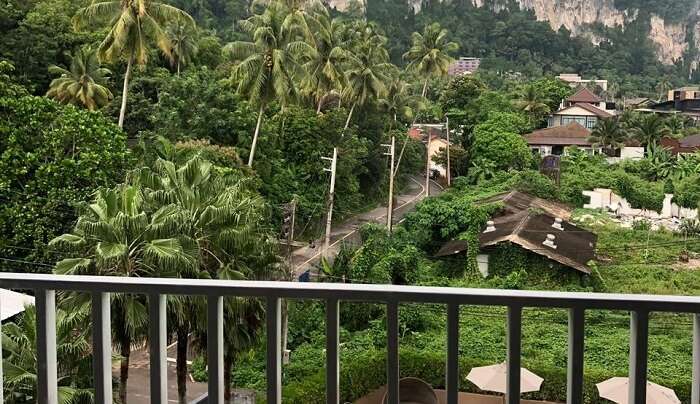 This was one of the unparalleled experiences that we underwent in Pattaya, as the atmosphere was quite vibrant and engaging. Moreover, it was one of the things that we can't find in India. The Alcazar Show was such a delight that we were simply amazed by the talent of the performers. The lighting and beautiful stage instantly drew our attention. We couldn't be gladder to have watched such an awe-striking show that gave us a better idea of the Thai culture as well.
3. Getting Closer To Nature At Coral Beach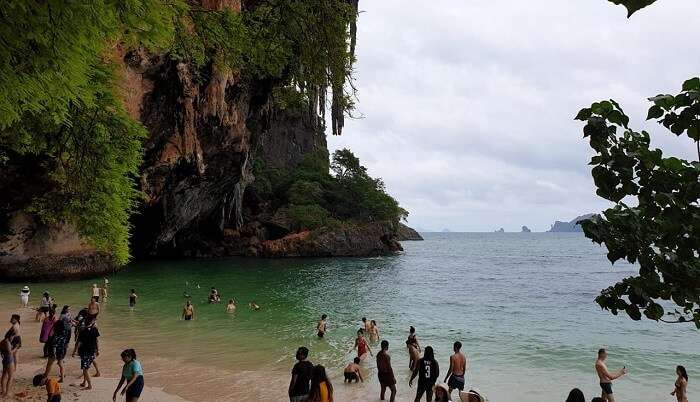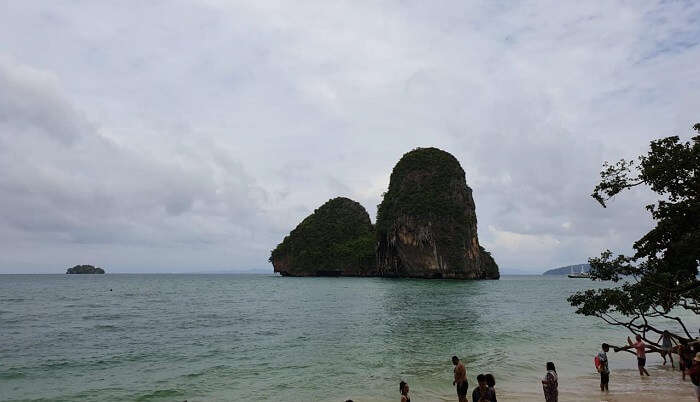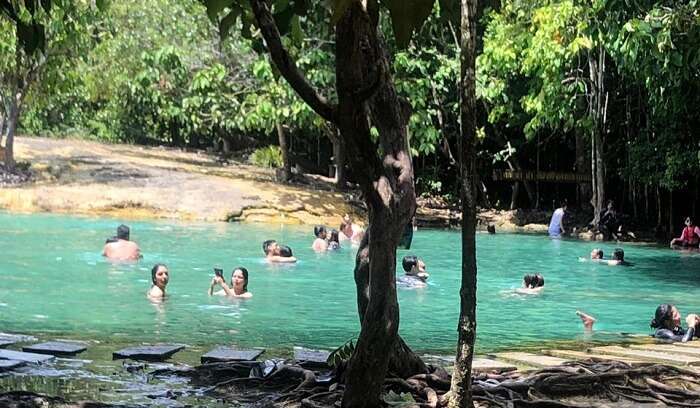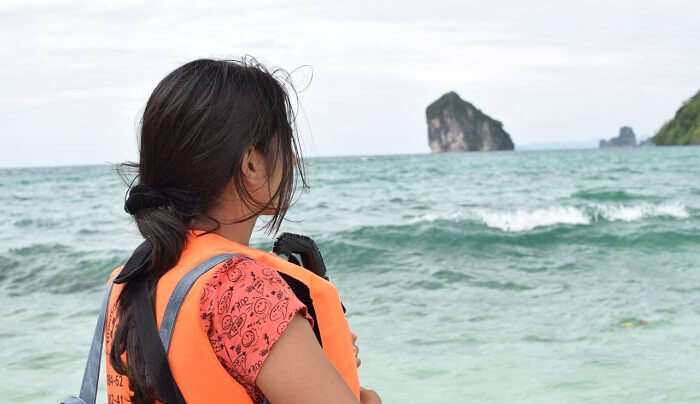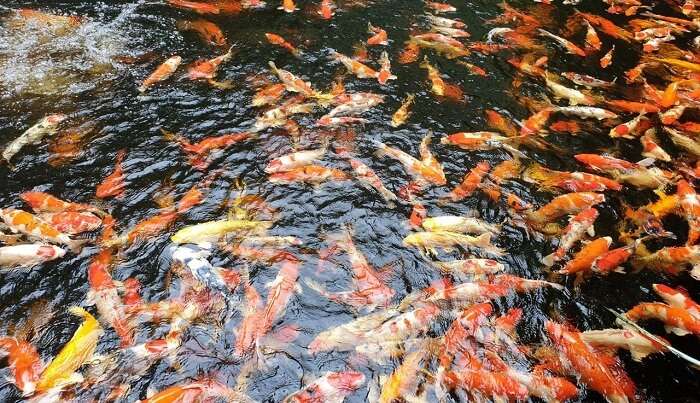 Going for coral reef island tour in Pattaya was something we considered as quite pivotal during our vacay. During the tour we came across a lot of people, as both tourists as well as locals love coming here. Going for such tours will bring you closer to the local culture as well as nature.
4. Enlightening Experience At The Temples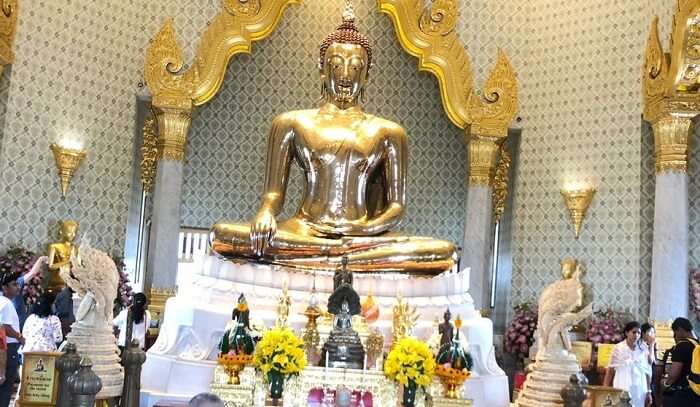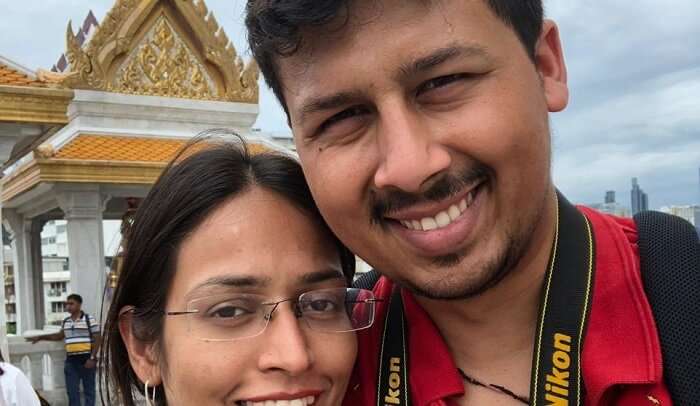 We wanted to have a spiritually enlightening experience during our trip, as the temples are counted amongst the main attractions in Thailand and therefore we went on a temple tour around the city of Bangkok. During this tour, we covered temples like Marble Buddha and Golden Buddha. This was undoubtedly a spiritually peaceful experience that we had during this trip.
5. Exploring The Majestic Marine Life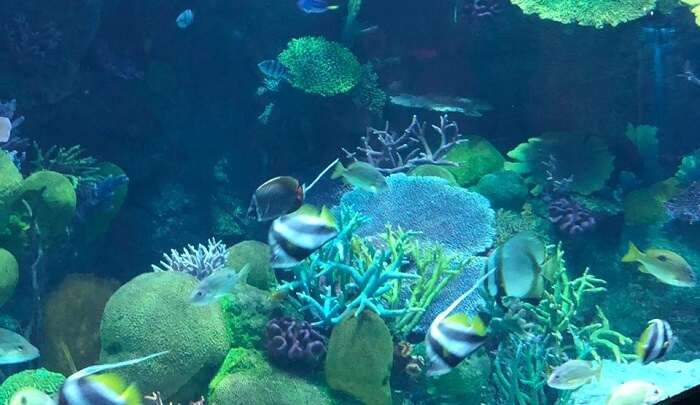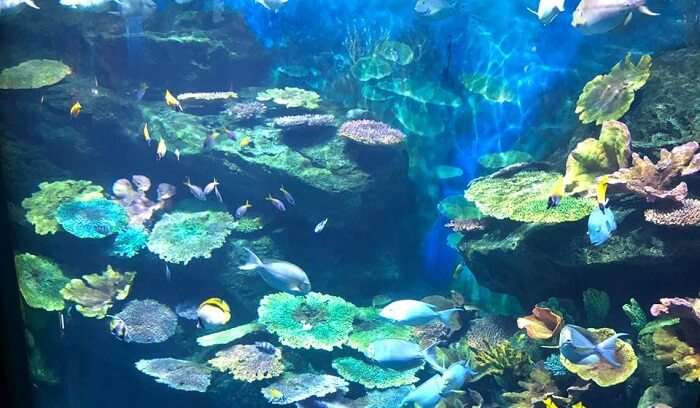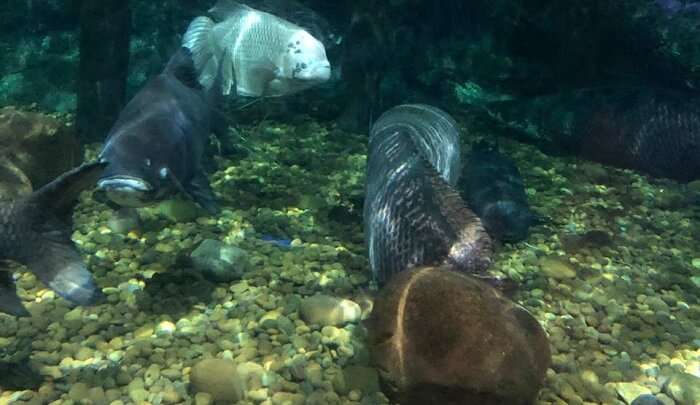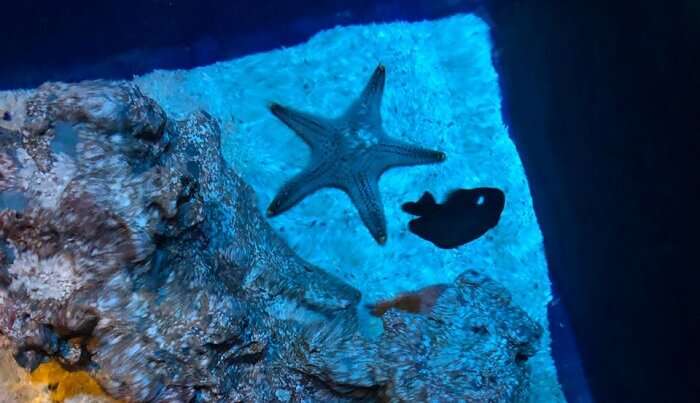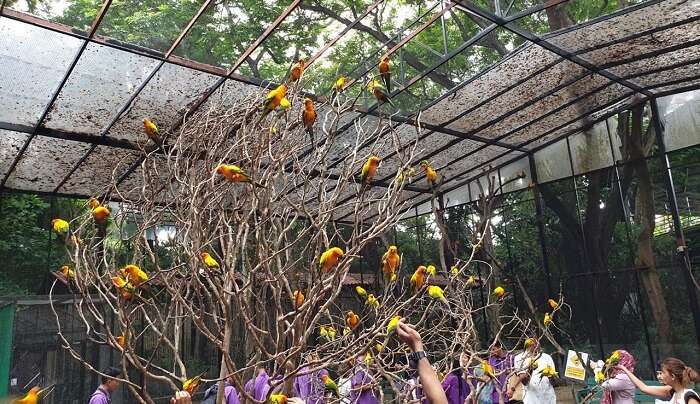 During the evening in Bangkok, we visited Safari World and Marine Park where we witnessed the awe-inspiring marine life. It was like we were walking under the sea. This was, hands down, one of the best experiences that we had. We witnessed dolphins, seals, orangutans, and a huge number of other water animals on our visit. It was one of the experiences that we cherish the most after coming back from the Thailand trip.
6. The Much-Awaited Four Island Tour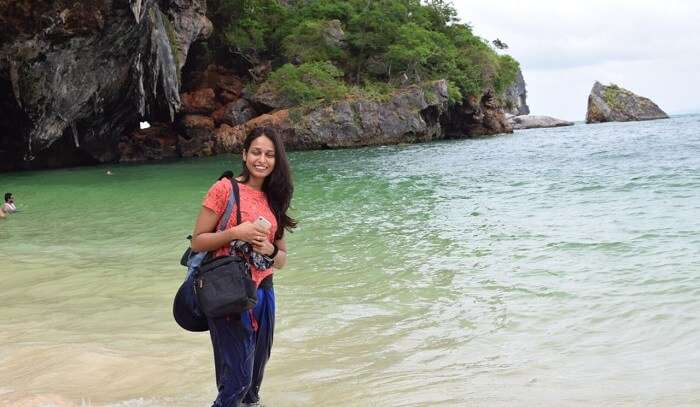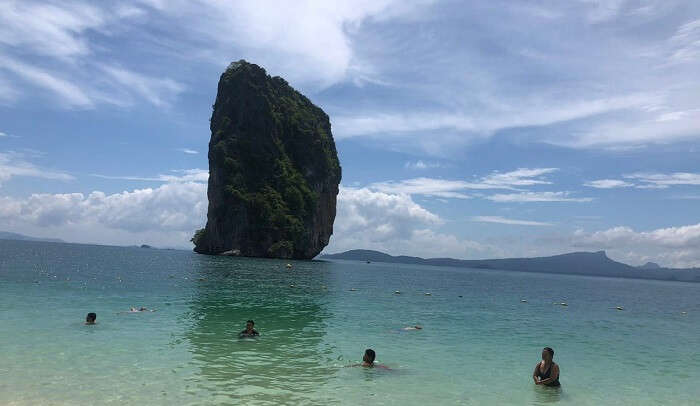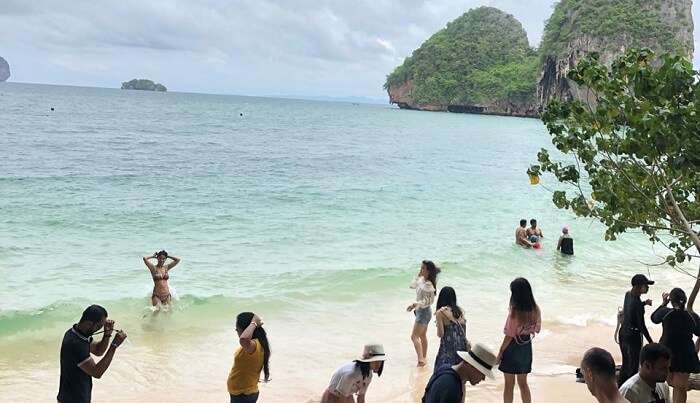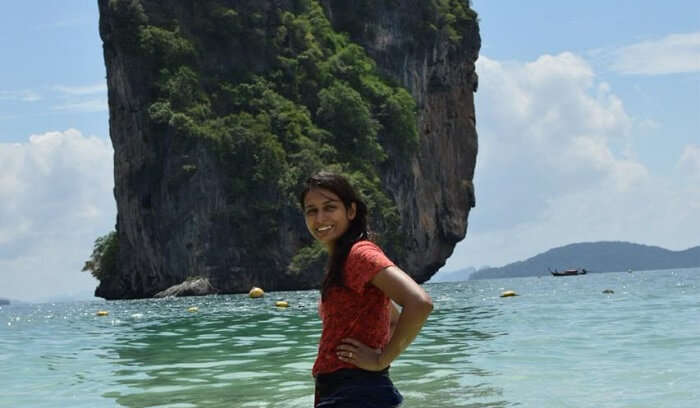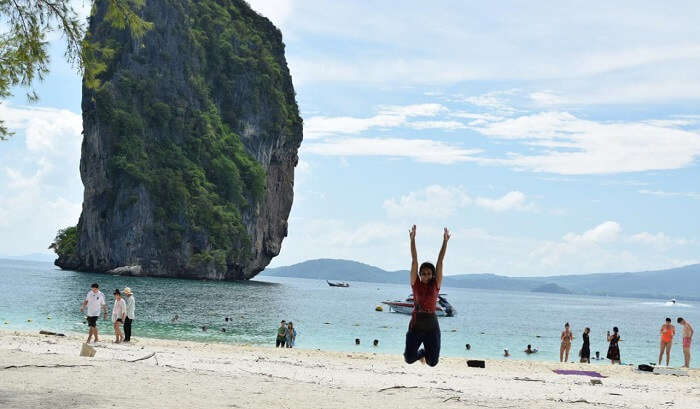 After undergoing some really amazing experiences in Krabi, the place actually became our favorite amongst the four. After having scrumptious breakfast at the hotel we left for the four island tour. This tour involved a visit to the attractions like Ko Gai, Ko Poda, Ko Tub, and Pranang Beach. We enjoyed the sun, sand, and sea during our tour and we couldn't have enough of it. We wished we could stay longer here!
Overall Experience With TravelTriangle
We were quite happy with the service provided by TravelTriangle. The agent was pretty reliable and responded instantly whenever we needed him. The overall travel experience we had with TravelTriangle was great and we couldn't ask for a better service.
Thailand is considered to be a paradise for all kinds of travelers and especially couples. If you are planning a vacay in Thailand, then don't forget to go through the experience underwent by Rakshita and her husband. Their account is worth a read and will help you tremendously during the planning procedure.
Frequently Asked Questions About Thailand Trip
How many days are sufficient in Thailand?
5-7 days are considered enough to explore Thailand, enough for all kinds of travelers – solo, honeymooners, friends, or families.
How much money do I need for 7 days in Thailand?
The fare per day for you to explore Thailand goes above 30 baht. You can also consider buying a ticket for the whole day in about 150 baht. For the bus journey that will take you to Chiang Mai from Bangkok will take you in 600 baht.
What is the cheapest month to fly to Thailand?
You should consider off season in order to book the flight to Thailand in the cheapest rates. Therefore, planning your Thailand trip for the month of September would be the best.