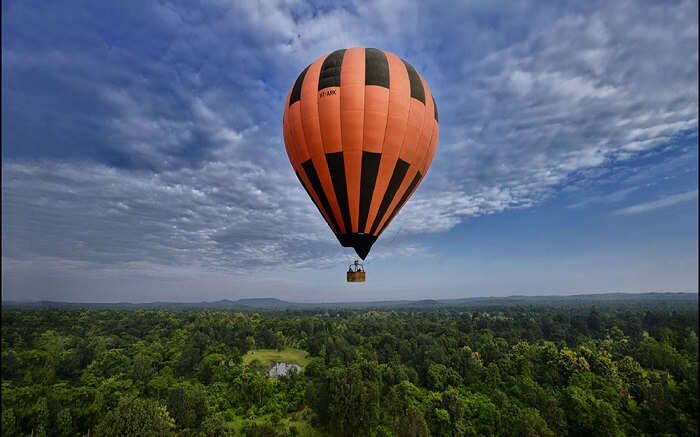 Worked extremely hard in 2017 and could not take a breather? When all your friends travelled far and long on those three and four day weekends this year, were you still working from home? Do you desperately need a break before the curtain falls down? Think no more. Now is the time to redeem yourself and embark upon that much deserved holiday which you have been eyeing all year long. Dig into this handy things to do in Goa in December guide which will help you explore the sunshine state in the best possible manner. We know you have party on your mind!
Water sports & other things to do in Goa in December
1. Water sports to give you an adrenaline rush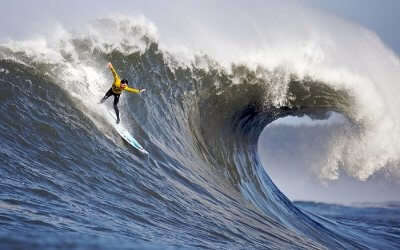 From the amateur enthusiast to the skilled aquaphile, the azure waters of Goa offer a myriad range of options. Indulge in pleasurable water activities in Goa in December at the Baga, Candolim, Vagator, and Anjuna beaches. Travelers can choose from a wide range of sports such as scuba diving, parasailing, jet ski, wind surfing, wake boarding, snorkeling, and kayaking.
2. Basking in the Sun at the Beaches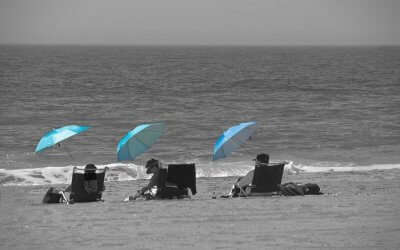 Beach hopping is among the definitive activities in Goa in December. Soak up the Sun on these palm fringed beaches and cash in on the well deserved holiday.
Best beaches in North Goa: Baga, Candolim, Vagator, Anjuna, Calangute
Best beaches in South Goa: Colva, Agonda, Betul, Butterfly, Palolem
3. Hot air balloon ride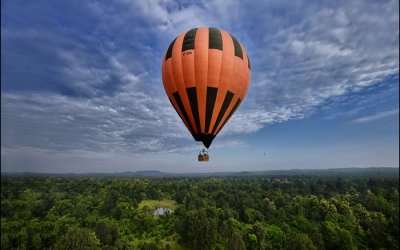 For an aerial view of the sea and its shore, hop onto a hot air balloon in Goa in December. The sensation of being lifted off your feet up to 2,500 ft, can only be experienced in a hot air balloon. It's not just the ride that gives you an incredible experience, but you also get a chance to help the staff with the inflation of the balloon.
Note: These balloon rides usually begin at 6:00 am and mostly depend upon the weather.
4. Cycling at Chorao Island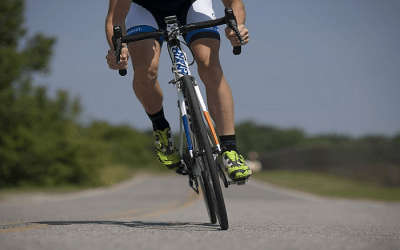 Explore the forest trails on two wheels as you rift through beautiful fields of golden grass and ubiquitous Coconut trees. Among the best things to do in Goa in December, cycling at Chorao Island will also help you relax and gain perspective. Remember Alia Bhatt cycling with Shah Rukh Khan in Dear Zindagi?
Suggested Read: 16 Super Awesome Places To Visit In North Goa
Let the music move your feet
5. Be at the 'Silent Noise' party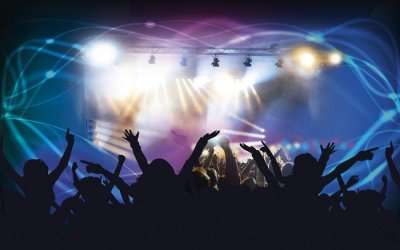 One of the coolest things to do in Goa in December is attending the silent noise party in Palolem, Goa. You don't have to worry about the sound ban after 10pm, the headphones keep your grooving all night long, without disturbing anyone around.
6. Club hopping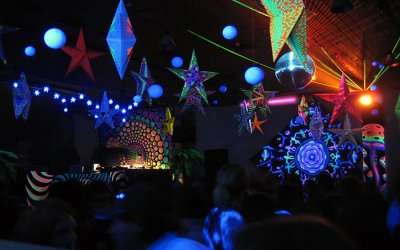 There is one thing about the nightlife in Goa – it never lets you down. For every glitzy club which is discontinued, there are five others in line which are waiting to replace it. Given below is a list of the best nightclubs, which one should definitely visit in Goa in December.
A. LPK – Love Passion Karma
Location: Nerul, Candolim
Hours: 9:30 pm – 3:30 am
USP: Cheap alcohol, pulsating music, and the terracotta interiors
B. Club Cubana – Nightclub In The Sky
Location: Arpora Hill, North Goa
Hours: 9:30 pm – 4:00 am
USP: Multi-leveled dance floor and bars, Jacuzzi – enough said!
C. SinQ – For An Exclusive Party In Town
Location: Aguada Road, Candolim
Hours: 10:00 pm – 2:00 am
USP: Private party suites, Renowned DJs
7. Mandovi River Cruise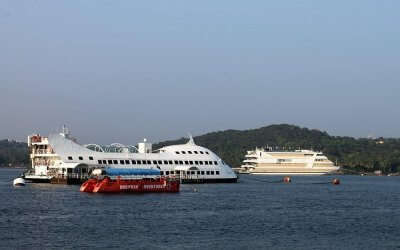 Among the offbeat things to do in Goa in December, the Mandovi river cruise offers a unique coastal Goa experience. The two hour long sunset cruise also includes an entertainment show and dinner. One can also opt for an overnight stay. All cruises depart from the Santa Monica Jetty next to the Mandovi Bridge.
Cost: INR 2500/- onwards
Suggested Read: 11 Reasons Why A Trip To Goa In Monsoons Will Be Your Best Trip Ever
Festivals to attend in Goa in December
8. Christmas in Goa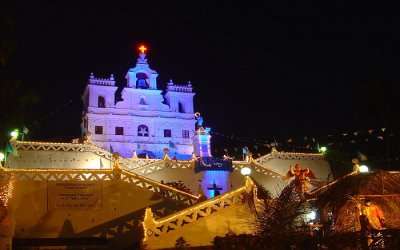 Home to over 400 churches, Christmas in Goa is an experience to remember. The streets are buzzing with life; full of twinkling lights, decorated trees, themed-markets, and festival meals. Soak in some good cheer and indulge in merrymaking as you savor the authentic Goan flavors.
What you should do: Attend the midnight mass at Missa de Galo/ The Basilica of Bom Jesus/ Immaculate Conception Church.
Best bakeries in Goa: German bakery, Mr. Baker 1922, Baker's Street, Patisserie Victoria
9. Art of Literary festival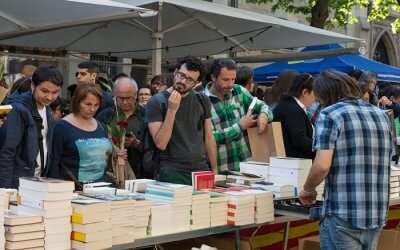 GALF or Goa Art & Literature Festival is a unique way of celebrating the creativity of writers, poets, musicians, and other artists from around the subcontinent and beyond. If you wish to meet some extraordinary talents from around the world, you must attend GALF, which will be held in December this year.
10. Attend the beautiful Mando Festival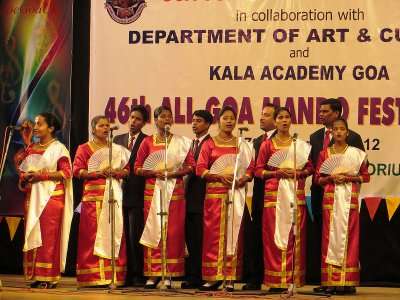 Melodious folk songs, graceful dancers, and beautiful attire, Mando is a song-dance performance. The theme of the festival is love and romance, where young men and women weave rhythmic patterns to the beat of a ghumot (a traditional musical instrument). One of the most offbeat things to do in Goa in December for any die-hard romantic is attending Mando Festival.
So now that you know what to do in Goa in December, book a customizable Goa tour package today and smash into 2018 at India's most loved party destination.
Further Read: 8 Best Places To Visit In Gokarna For A Harmonious Flee
Comments
comments