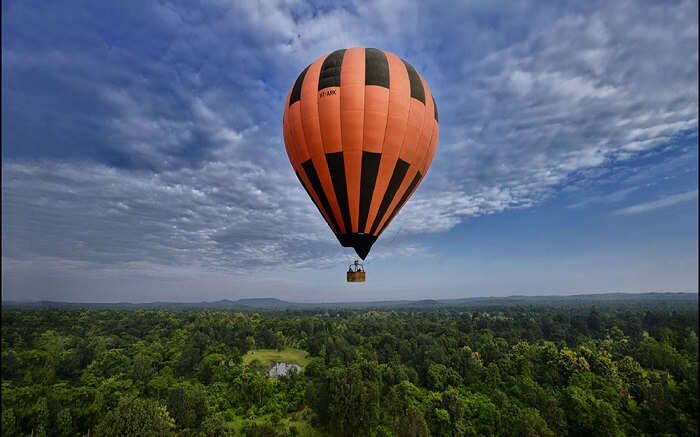 Worked extremely hard in 2022 and could not take a breather? When all your friends traveled far and long on those three and four day weekends this year, were you still working from home? Do you desperately need a break before the curtain falls down? Think no more. Now is the time to redeem yourself and embark upon that much deserved holiday which you have been eyeing all year long. Dig into this handy things to do in Goa in December guide which will help you explore the sunshine state in the best possible manner. We know you have party on your mind!
Thus, it can be said from the above discussion that, there so many of outdoor as well and indoor things that one can do in Goa. The place is filled with adventure and you will surely not be disappointed with what it has to offer in terms of activities, wine tasting, food, etc.
Things To Do In Goa In December In 2022
Every day in December in Goa is a party. Here is how to make the best of your life on your Goa vacation in the winter season. Take a look.
1. Watersports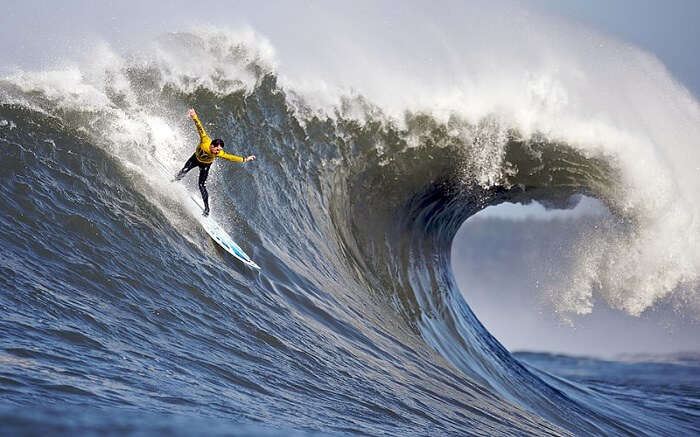 From the amateur enthusiast to the skilled aquaphile, the azure waters of Goa offer a myriad range of options. Indulge in pleasurable water activities in Goa in December at the Baga, Candolim, Vagator, and Anjuna beaches. Travelers can choose from a wide range of sports such as scuba diving, parasailing, jet ski, wind surfing, wake boarding, snorkeling, and kayaking.
2. Sunbathing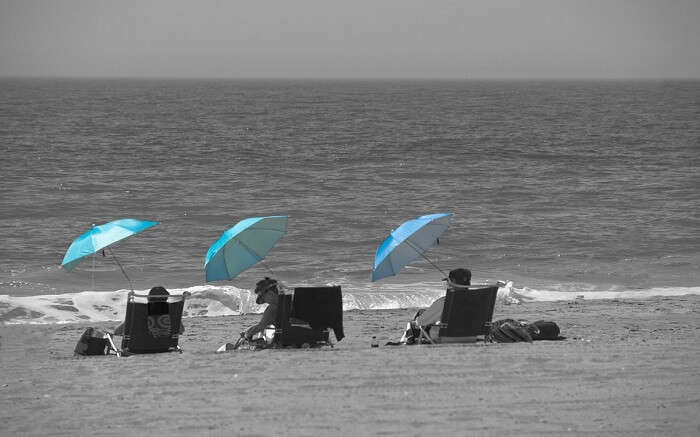 Beach hopping is among the definitive activities in Goa in December. Soak up the Sun on these palm-fringed beaches and cash in on the well deserved holiday. After all, you are on a vacation in Goa. Get as much sunlight as you can and go swimming in the sea. There are numerous beaches in Goa. Let's see how many you can cover.
Best beaches in North Goa: Baga, Candolim, Vagator, Anjuna, Calangute
Best beaches in South Goa: Colva, Agonda, Betul, Butterfly, Palolem
3. Hot Air Balloon Ride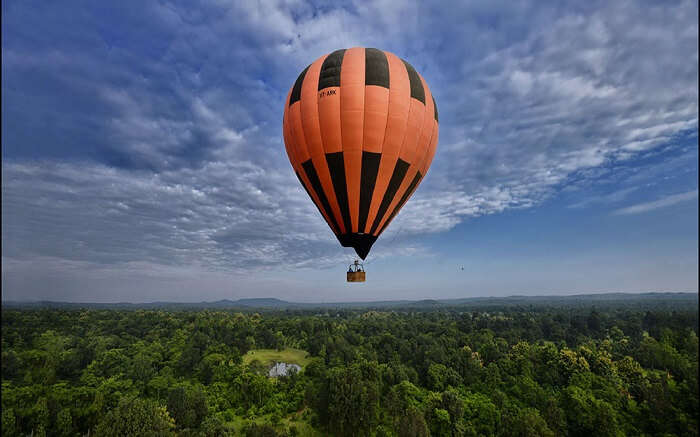 For an aerial view of the sea and its shore, hop onto a hot air balloon in Goa in December. The sensation of being lifted off your feet up to 2,500 ft, can only be experienced in a hot air balloon. It's not just the ride that gives you an incredible experience, but you also get a chance to help the staff with the inflation of the balloon. Why go all the way to Turkey when you can enjoy this experience in Goa however the views will be different?
Note: These balloon rides usually begin at 6:00 am and mostly depend upon the weather.
4. Cycling – Chorao Island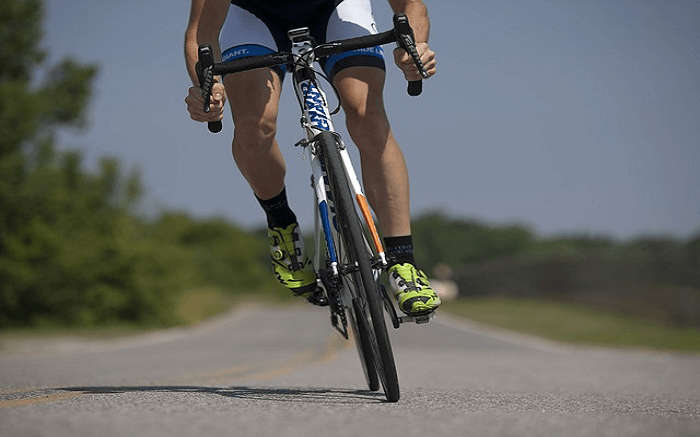 Explore the forest trails on two wheels as you rift through beautiful fields of golden grass and ubiquitous Coconut trees. Among the best things to do in Goa in December, cycling at Chorao Island will also help you relax and gain perspective. Remember Alia Bhatt cycling with Shah Rukh Khan in Dear Zindagi? for those who are avid bikers will definitely enjoy this experience.
41 Best Places To Visit In North Goa In 2022 For A Kick-Ass Beach Holiday!
5.'Silent Noise' Party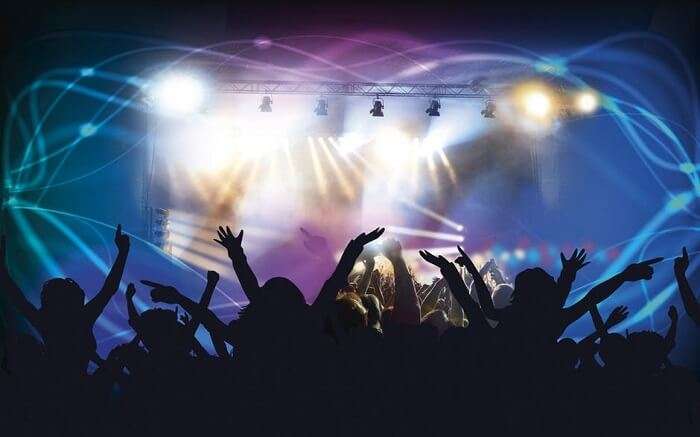 One of the coolest things to do in Goa in December is attending the silent noise party in Palolem, Goa. You don't have to worry about the sound ban after 10 pm, the headphones keep your grooving all night long, without disturbing anyone around. So, party as much as you want with being conscious of the environment and people around. It is a unique experience to party, nevertheless.
6. Club Hopping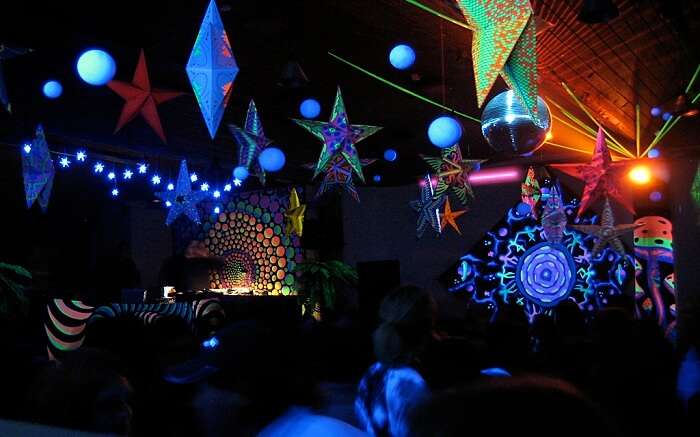 There is one thing about the nightlife in Goa – it never lets you down. For every glitzy club which is discontinued, there are five others in line which are waiting to replace it. Given below is a list of the best nightclubs, which one should definitely visit in Goa in December.
A. LPK – Love Passion Karma
Location: Nerul, Candolim
Hours: 9:30 pm – 3:30 am
USP: Cheap alcohol, pulsating music, and the terracotta interiors
B. Club Cubana – Nightclub In The Sky
Location: Arpora Hill, North Goa
Hours: 9:30 pm – 4:00 am
USP: Multi-leveled dance floor and bars, Jacuzzi – enough said!
C. SinQ – For An Exclusive Party In Town
Location: Aguada Road, Candolim
Hours: 10:00 pm – 2:00 am
USP: Private party suites, Renowned DJs
7. Mandovi River Cruise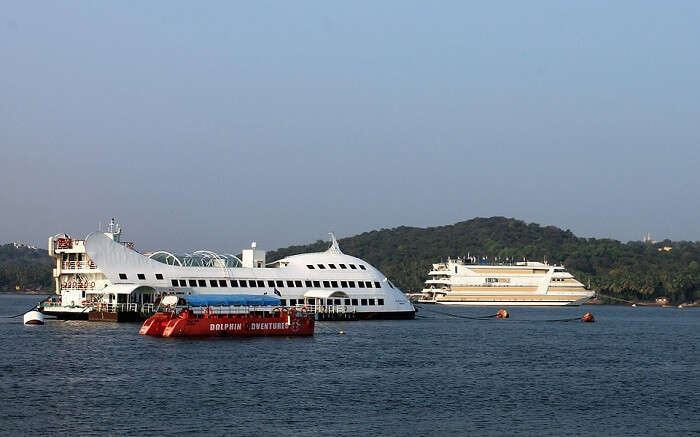 Among the offbeat things to do in Goa in December, the Mandovi river cruise offers a unique coastal Goa experience. The two hour-long sunset cruise also includes an entertainment show and dinner. One can also opt for an overnight stay. All cruises depart from the Santa Monica Jetty next to the Mandovi Bridge.
Cost: INR 2500/- onwards
14 Amazing Things To Do In Goa In Monsoon Will Be Your Best Trip In 2022
8. Christmas Celebrations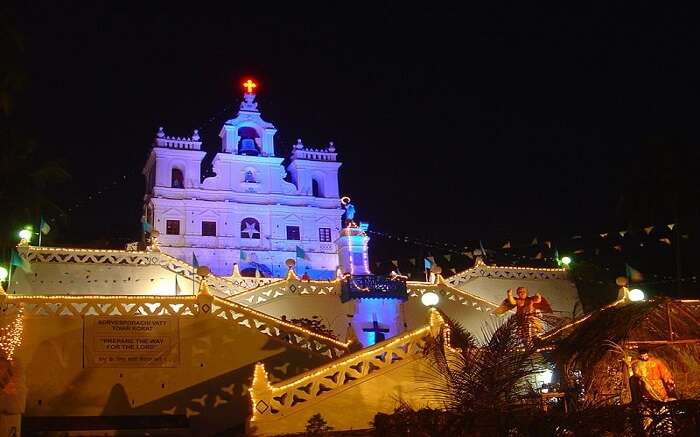 Home to over 400 churches, Christmas in Goa is an experience to remember. The streets are buzzing with life; full of twinkling lights, decorated trees, themed-markets, and festival meals. Soak in some good cheer and indulge in merrymaking as you savor the authentic Goan flavors.
What you should do: Attend the midnight mass at Missa de Galo/ The Basilica of Bom Jesus/ Immaculate Conception Church.
Best bakeries in Goa: German bakery, Mr. Baker 1922, Baker's Street, Patisserie Victoria
9. Art Of Literary Festival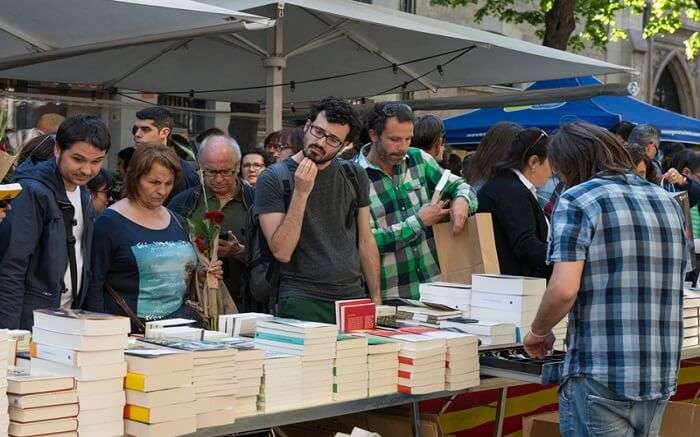 GALF or Goa Art & Literature Festival is a unique way of celebrating the creativity of writers, poets, musicians, and other artists from around the subcontinent and beyond. If you wish to meet some extraordinary talents from around the world, you must attend GALF, which will be held in December this year. If you are an artsy person or into literature, then you should definitely mark the dates of this festival.
Venue: TBA
10. Mando Festival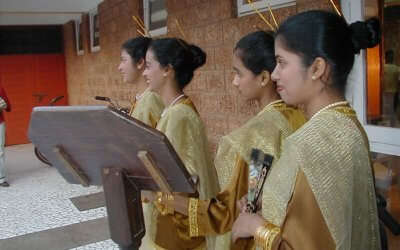 Image Credit: Joegoauk61 for Flickr
Melodious folk songs, graceful dancers, and beautiful attire, Mando is a song-dance performance. The theme of the festival is love and romance, where young men and women weave rhythmic patterns to the beat of a ghumot (a traditional musical instrument). One of the most offbeat things to do in Goa in December for any die-hard romantic is attending Mando Festival.
11. Dudhsagar Falls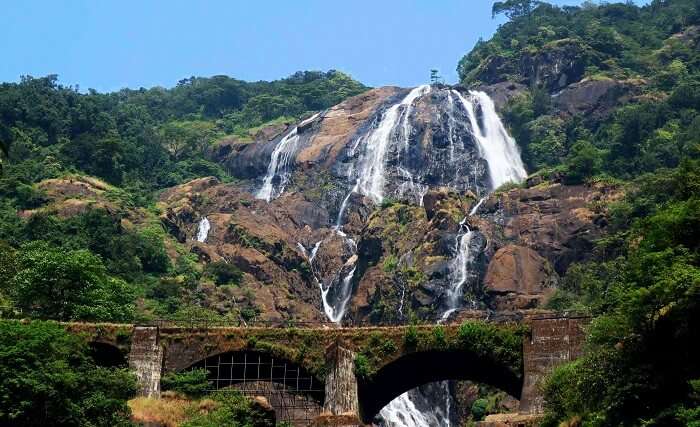 December is the time when Dudhsagar Falls are in their full form roaring wild and making quite a riveting display. It is situated inside Mollem National Park. So, if you have anyway a visit planned on your itinerary, then you should not miss the falls. You could even trek to the falls to add thrill to your experience. It is one of the most amazing and iconic attractions of Goa. If you missed the falls last time, make sure you cross them off of your bucket list this time. It is one of the best things to do in Goa, India in December
12. Mollem National Park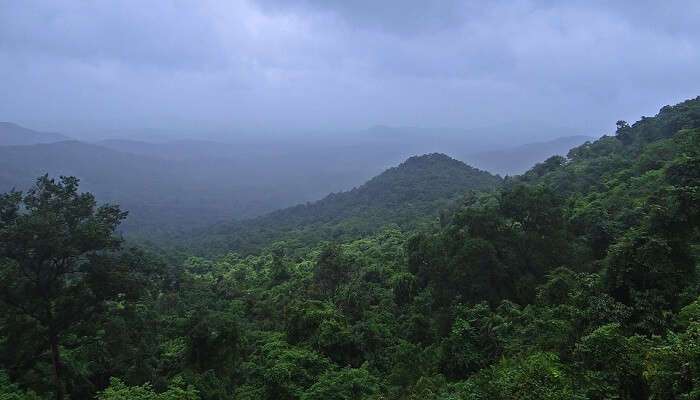 If you have had enough of beaches and want sea the wild side of Goa, step inside Mollem National park where you will find a variety of animals and plants. Spend an entire day into the wild that comes with a bonus point – Dudhsagar Falls. Yep, the amazing falls are located inside this very park. If you are an avid birdwatcher, this is the place to be. Find Blue Mormon, Golden Oriole, and kingfisher inside the park.
13. Dolphin Spotting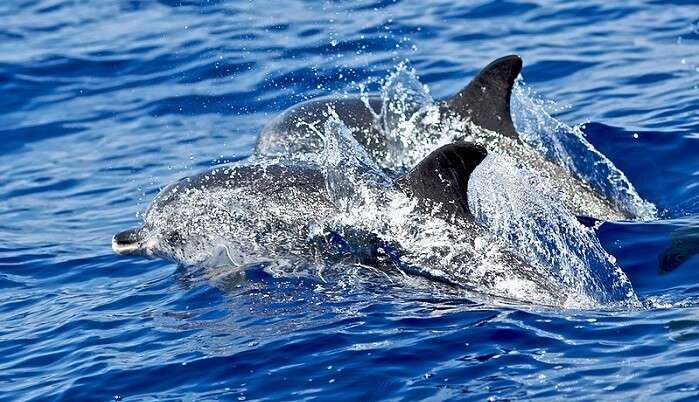 The wide ocean lays a lot of interesting opportunities for you in Goa one of which is dolphin spotting. The coastline of Arabian Seais inhabited by sweet dolphins. So, if you happen to venture into faraway sea, take a boat and plan a sit out. There is a definite chance that you will get to spot a school of dolphin swimming and frolicking in the water. It is one of the best things to do in South Goa in December.
Where: Your best chance to see a dolphin isat Aguada, Sinquerim, and Candolim.
14. Spice Plantation Tour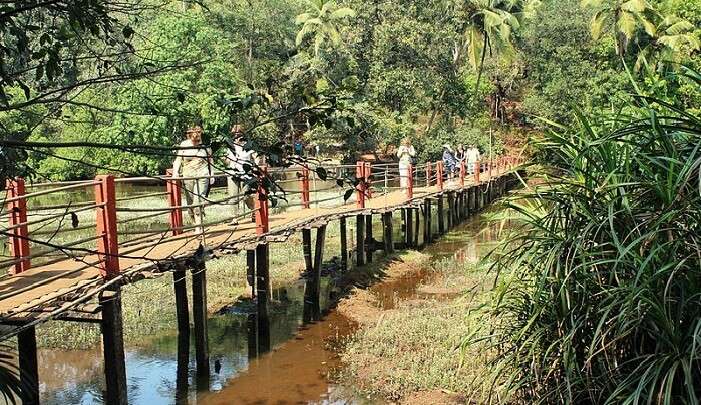 In case you didn't know, Goa is famous for spice plantations. So, if you are looking for a unique experience apart from partying on the beach or if you are traveling to Goa with your family, then you should take a tour to one of its many spice plantation tours. The aroma will rejuvenate your senses and you will learn so much about the cultivation of spices. You could even buy farm fresh spices from these plantations as souvenirs
15. Banana Boat Ride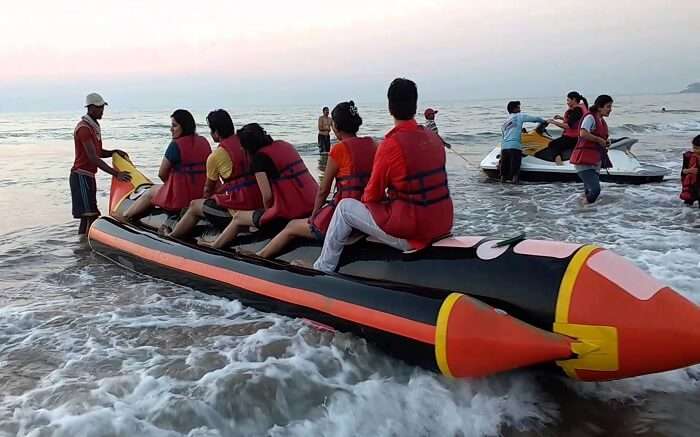 Who could have thought that banana rides would be so much fun? If you have not enjoyed a banana rides with your group of friends or cousins in Goa, man, you are missing out on so much fun. One of the best things to do in North Goa in December is going for a banana boat ride. Have fun and make unlimited pleasant memories with your friends. Dare yourselves to stay on top of the boat when the waves tried to knock you down.
Where: Baga Beach, Calangute Beach,
16. Saturday Night Goa Market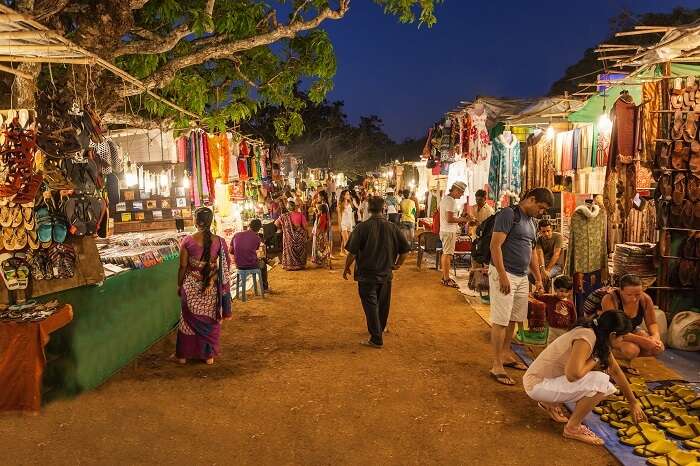 If you want to go on a shopping spree, then hit to the flea markets in Goa for the best and cheap buys. From dresses to bags to trinkets, you will find everything at this market. The market sets up in the evening around 7 and goes on till dusk in the morning. If you have never enjoyed shopping so late in the night, well, this is your chance. Goa is a land of hippies. Why not enjoy the experiences till your time on vacation?
Where: Aguada Market
17. Wash An Elephant

We bet you have never heard about washing an elephant before in your life ever. Well, Goa is all about unique experiences and washing an elephant on the beach is one. It is definitely fun too. Enjoy giving a bath to a cute elephant and add a pleasant memory to your garland of memories. Elephants have thick skin and require water to keep them cool. Don't worry because the mahouts will guide you how to be around elephants
Where: Multiple locations
18. Crash A Goan Wedding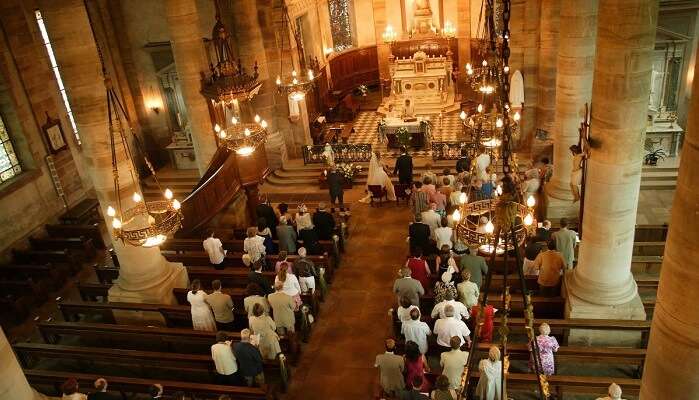 Because why not? Well, not literally crash because it would be rude. December is the peak time of weddings in Goa. So, you will find people getting married in almost all churches. Witness their customs and traditions afar and be polite while attending. Don't be disrespectful or rude. Who knows they might invite you for after-party because of your nice behavior?
Where: At a church
15 Best Places To Visit In Gokarna For A Harmonious Vacay In 2022!
These exciting things should definitely make it to your bucket list if you want to enjoy Goa to the fullest. So now that you know what to do in Goa in December, book a customizable holiday to Goa with your friends or family and smash into 2022 at India's most loved party destination.
Frequently Asked Questions About Things To Do In Goa
Is December a good time to visit Goa?
Yes, December is a perfect time to witness the glory of Goa. During this time the temperature hovers around 20 degrees celsius and the weather is quite pleasant. Since, there's Christmas and New Year's eve in December, the destination hosts numerous festivals and other entertainment events. Sdfd
Is it safe to visit Goa during Covid?
Yes, Goa is one of the safest destinations to visit during the current situation. However, it is recommended to get fully vaccinated before planning a trip. Also, stay masked whenever out and maintain social distancing whenever required. Your safety is always in your hands.
Is Goa Expensive?
Unlike the common notion, Goa is not not an expensive destination. Moreover, it depends where you choose to stay, transportation and eateries you opt for, and activities you indulge in. While taking care of all these factors, you can easily have a Goa trip while having budget constraints.
What is Goa best known for?
Goa is known for its stunning beaches, picturesque beach shacks, fantastic carnivals, adventurous water sports, cheap alcohol, and delicious cashew nuts. Goa is also known for different kinds of parties organized almost every day like trance parties and headphone parties.
What can I do in 2 days in Goa?
There are a lot of things that you can do in 2 days in Goa. Goa is divided into two parts, North Goa and South Goa, you can keep one day for North Goa and the other one for South Goa. On the first day, you can visit places in North Goa like Chapora Fort, Reis Magos Fort, Calangute Beach, and Vagator Beach. On the second day, you can explore the places in South Goa like Basilica Of Bom Jesus, Se Cathedral, St. Francis Of Assisi Church, St. Augustine Tower and Shri Mangueshi Temple. You can also take the river cruise if you have time on the second day.
What is there to do in Goa at night?
There are a plethora of things to do in Goa at night that you must try on your vacation. You can visit the beach shacks or you can go to one of the famous party cruises. You can also enjoy the various casinos in Goa and if you like shopping you can visit the Saturday Night Flea Market and Mackie's Saturday Night Bazaar. There are a lot of nightclubs and bars that you can visit and party till you drop.
Which is the most beautiful beach in Goa?
Goa has a lot of beaches and all of them attract a lot of tourists every year but the most beautiful beach is the Morjim beach.
Is Goa safe at night?
Yes, it is safe to roam around in Goa at night but avoid going to secluded places and ensure to inform friends and family about your location.
Which are the best nightclubs in Goa?
Some of the top nightclubs where you can enjoy the nightlife of Goa include:
1. Leopard Valley Goa
2. Nyex Beach Club Goa
3. Club Cubana
4. Tito's Bar and Club
5. SinQ Night Club
6. Cafe Mambos
7. LPK Waterfront
People Also Read:
Things To Do In Goa In Monsoon Things To Do In Kerala In December