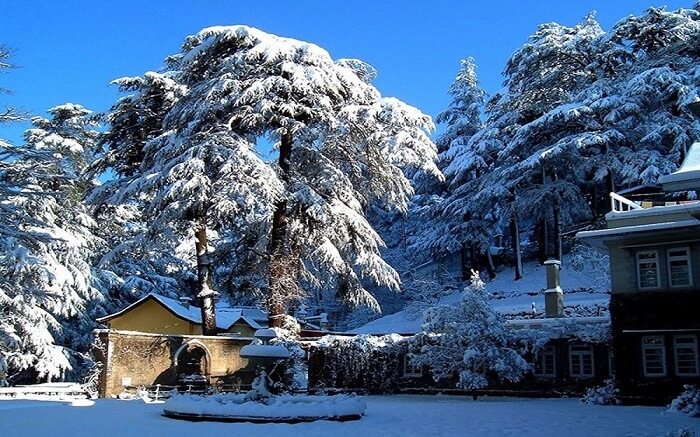 Monsoon is bidding adieu to the city, and the chill of winter is almost here. The months of winter: November, December, and January are best to experience the uniqueness of the towns and villages near Delhi. Whether you want to feel the dry chill of the gorgeous Pushkar desert or wish to bathe in the soft snow of the Himalayas, there are places to visit near Delhi in November for all types of tourists.
Here's a list of 10 places near Delhi, where you can go on a quick trip with friends and family.
Places to visit near Delhi for wildlife enthusiasts
1. Jim Corbett – Holidaying in luxuriant nature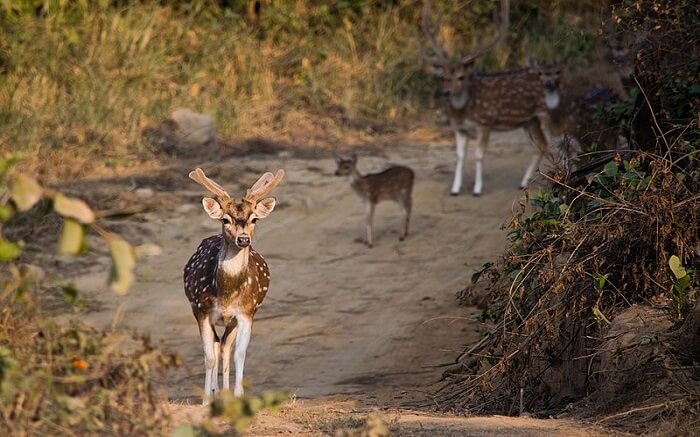 Famed for significant population of Royal Bengal Tigers, Jim Corbett National Park is one of the best national parks in India. It's a favourite destination of wildlife lovers, photographers, and nature enthusiasts. November to March is the best time to visit Jim Corbett for bird watching as well as spotting tigers, leopards, jackals, elephants, sloth bear etc. It's one of the most famous places to visit near Delhi in November, for bird lovers.
2. Rajaji National Park, Uttarakhand – For a hearty bird watching experience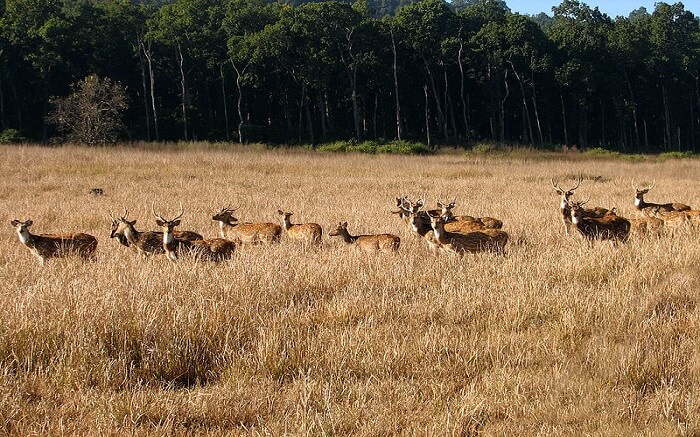 As one of the most popular weekend destinations near Delhi in November, Rajaji National Park is home to regular to endangered bird species. Even many migratory birds are seen here between November to January. With wildlife animals like elephant and tigers, one can also spot white naped woodpecker, hornbill, northern goshawk, rusty flanked treecreeper, pale footed bush warbler, and reed bunting etc.
3. Ranthambore National Park – Of thrilling wildlife and opulent greenery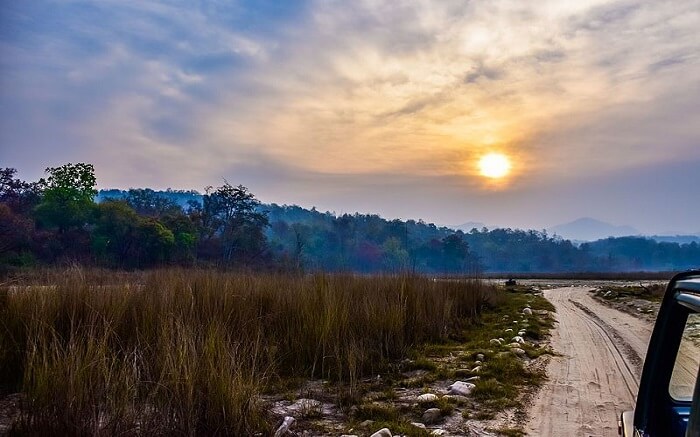 One of the largest national parks in India and most preferred places to visit around Delhi in November, Ranthambore National Park is yet another home to Bengal tigers and leopards. Encircled by a royal fort, this sprawling national park attracts many tourists during winter months. This is the best weather to enjoy open gypsy safaris and spot sloth bear, leopards, deer, Nilgai, and other animals.
Must Read: The Top 10 National Parks In India: A List You Just Can't Ignore

Places to visit near Delhi for an incredible desert vacation
4. Pushkar – Experience a buzzing and vibrant carnival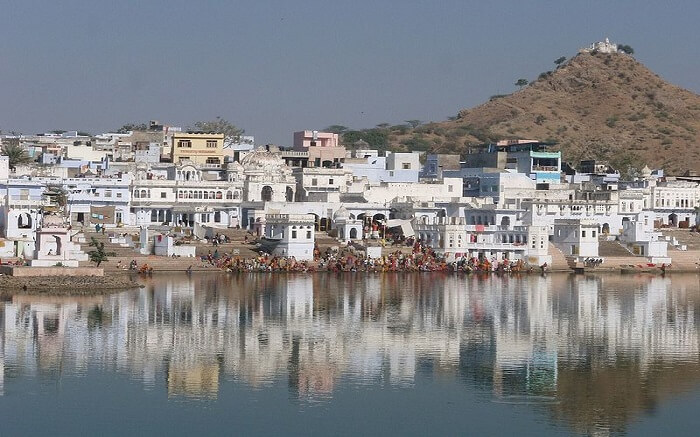 Pushkar is a small yet beautiful town in Rajasthan, developed around a holy lake. It is surely one of the cheap weekend getaways from Delhi, boasting of numerous heritage temples, including the only Brahma Temple of the country. But what makes it one of the favourite November destinations is the most renowned camel fair. As one of the most colourful Indian festivals, Pushkar Camel Fair attracts people from all over India. One can see amazing horse shows, beautifully decorated camels and cows participating in beauty contests. Camel races and safaris are organized too.
5. Jaisalmer – Bordered by glistening desert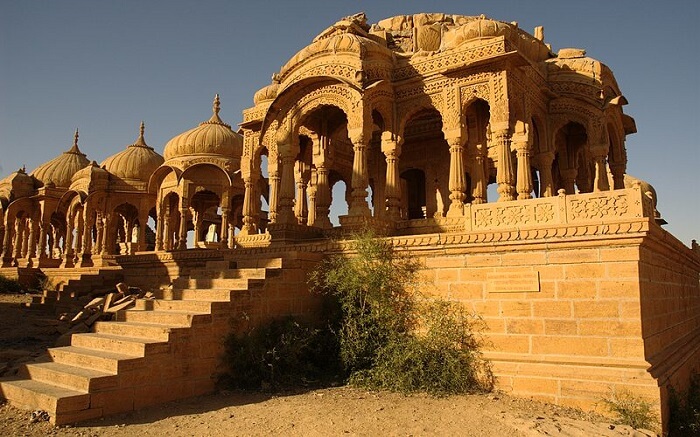 With sprawling Thar Desert at the periphery, this heritage city of Rajasthan is an epitome of culture and tradition. Summers are extremely hot and dry here, so tourists start to visit the golden state from November onwards. With the most appropriate weather for wide range of fun activities like camel safari, desert glamping, dune bashing, ATV rides, and parasailing, Jaisalmer stands to be the most buzzing tourist places near Delhi in November.
Must Read: Embrace The Winter Chill At These 15 Best Places To Visit In Rajasthan In November!
6. Places to visit near Delhi in November to experience snowfall
6. Shimla – The hot favourite of all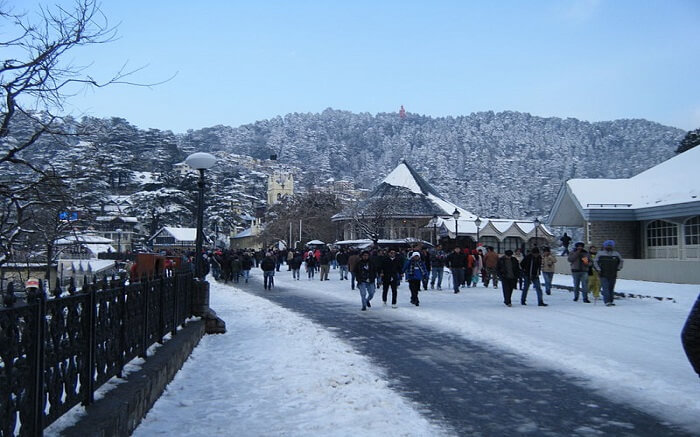 When thinking about places to visit near Delhi in November, Shimla is the first name that strikes most of the minds. Rightly known as Queen of the Hills, Shimla showcases outstanding beauty during winter months with clear sky, chilling temperature, and sparkling snowfall. One can even indulge in enthralling snow adventure sports in Kufri, located nearby.
7. Manali – Ideal for romantic trips and family vacations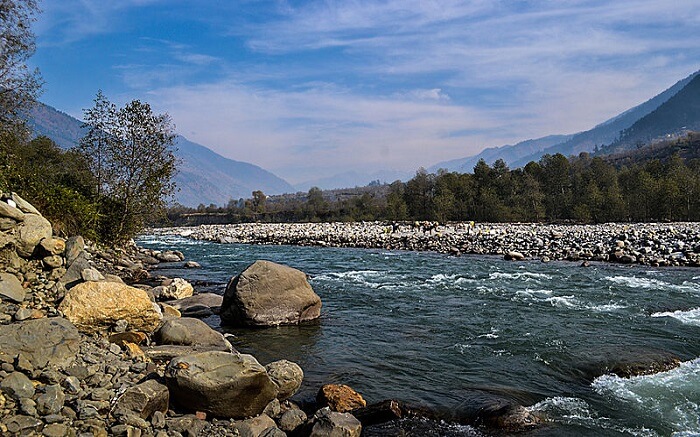 Manali is a picture-perfect winter holiday place for ardent travellers, honeymooners, and adventure buffs. With skiing, snowboarding, sledding, and ice climbing, Manali is known as one of the best long weekend getaways from Delhi.
Must Read: Snowfall In Manali: 8 Intoxicating Things To Do During Your Visit
8. Auli – For absolute thrilling winter sports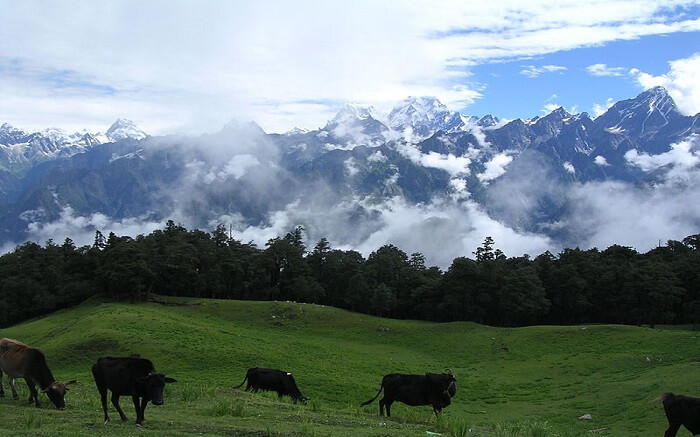 Auli, the stunning hill station of Uttarakhand is also considered as one of the most amazing places to visit around Delhi in November for the most romantic snowfalls. Auli is also a top rated snowboarding and skiing destination in India. One can also spot snow-capped peaks of Nanda Devi, Mana Parvat, and Kamet.
9. Munsiyari – Views that will leave you awestruck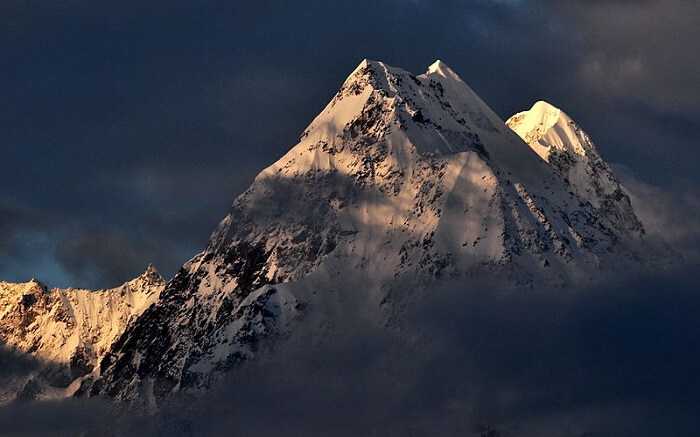 Munsiyari, a picturesque and serene village with stunning backdrop of Panchachuli Peak, is a natural gem of Pithoragarh district. Located between the borders of India, Nepal and Tibet, Munsiyari is ideal for solo travellers, trekkers, and adventure buffs. Those who wish to spend a peaceful holiday amidst of snow in November, must consider Munsiyari, which is undoubtedly one of the most sought after places to visit near Delhi in November.
10. Deoria Tal – The most off-the-wall winter destination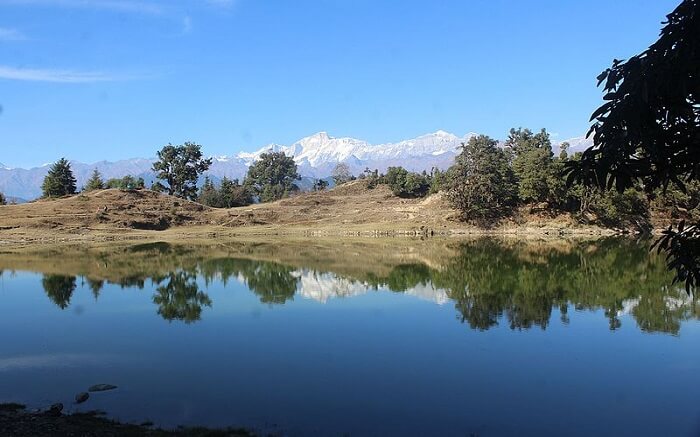 Situated at an elevation of 2438 m, Deoria Tal is a picturesque lake on the Ukhimath-Chopta road in Uttarakhand. Known for trekking and camping, this emerald lake is one of the most unconventional tourist places near Delhi in November. You can be lucky enough to see the clear reflections of Chaukhamba Peak on the lake water or spot musk deer in early winter mornings.
Did it inspire you to get out of your bed on a cold November morning and pack your bags? Yes? So here's our list of weekend getaway tour packages to help you find a perfect destination.
Further Read: These Long Weekend Getaways From Delhi Should Be On Your Travel Bucket List This Independence Day
Comments
comments