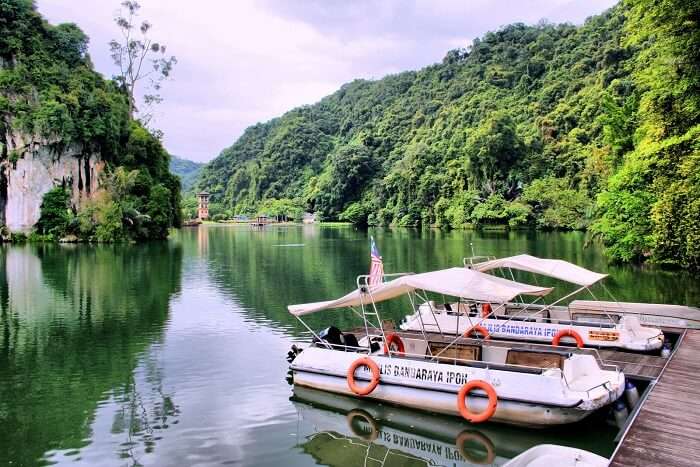 Ipoh is the hidden marvel of Malaysia. Penang and Georgetown may be tourist favourites and Ipoh may not get a lot of international attention, but given the culinary and cultural delights as well as a range of things to do in Ipoh, the place should definitely figure on your itinerary. The place was tagged as one of the Best Places in Asia 2016, and given its street art, lively markets, and extremely hospitable locals, that is not a surprise!
Exciting Things To Do In Ipoh
Here is a list of the best things to do here for someone who likes to take the road less traveled:
1. Capture the street art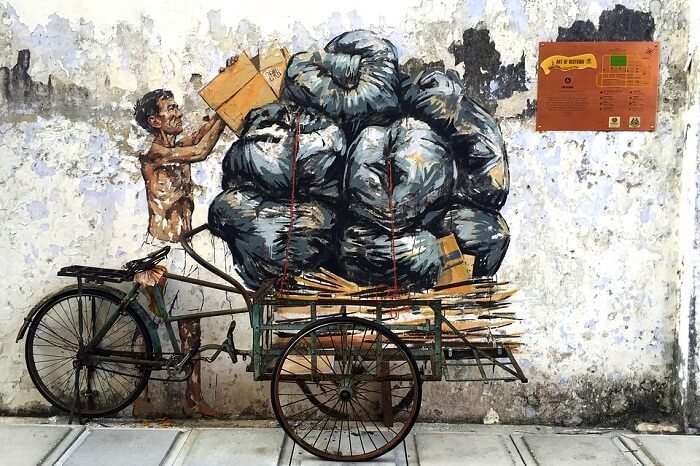 Image Credit: Foursummers for Pixabay
The Lonely Planet title brought in thousands of international visitors that would not have otherwise made it. The place has since built a reputation as a cool place to be, especially because of the expansive street art here which is one of the authentic Ipoh activities. Moreover, because the place is not as crowded as Penang, you have the art all to yourself. Visiting the Mural Art's Lane near Jalan Masjid and the giant Ipoh mural of Old Uncle Drinking Coffee on Jalan Tun Sambanthan should be on your list of things to do in Ipoh if you are into graffiti and street art.
Location: Ipoh Mural Art Trail
12 Malaysian Street Food Dishes That You Should Try
2. Visit the Cave Temples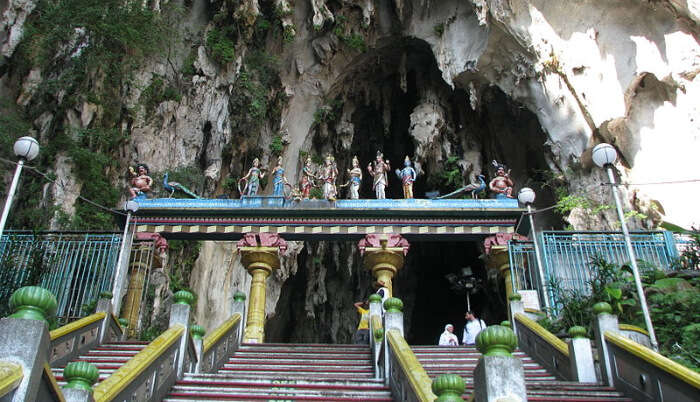 The cave temples were the central attraction in Ipoh long before street art came calling and are still one of the top things to do in Ipoh. There are three temples here, namely the Perak Tong, Kek Lok Tong, and Sam Poh Tong. Of these, the Perak Tong is the most popular and as you enter the cave, you will see a host of murals on the walls, including one of a giant Buddha. You have to then ascend 400 to 500 stairs to come out at the top.
Location: Bus 35 from Medan Kidd Station
Timings: 8 AM – 5 PM
3. Enjoy the food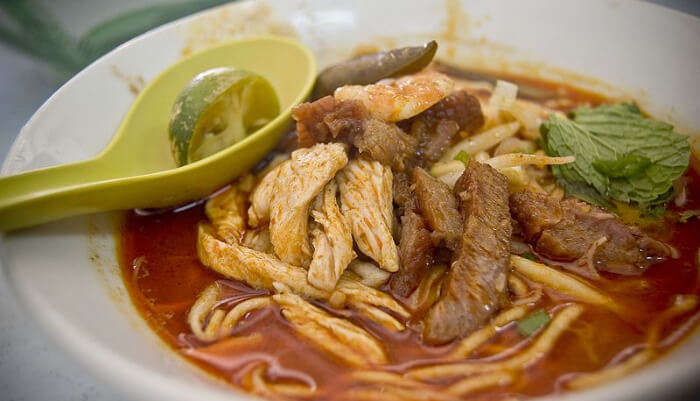 Image Source
Ipoh is called the 'lost food capital of Malaysia'. And given the wide range of culinary delights that you can have here, it is not a surprise. White coffee is an Ipoh invention and is made by marinating coffee beans in margarine. Lou Wong's classic chicken and bean sprouts are something that you have to eat while you are in Ipoh. Sampling food here is one of the best things to do in Ipoh.
Best place to eat: Taman Jubilee
Cost for two: INR 500
18 Places To Visit In Malacca That Bring Out The Other Side Of Malaysia
4. Have fun at Movie Animation Park Studios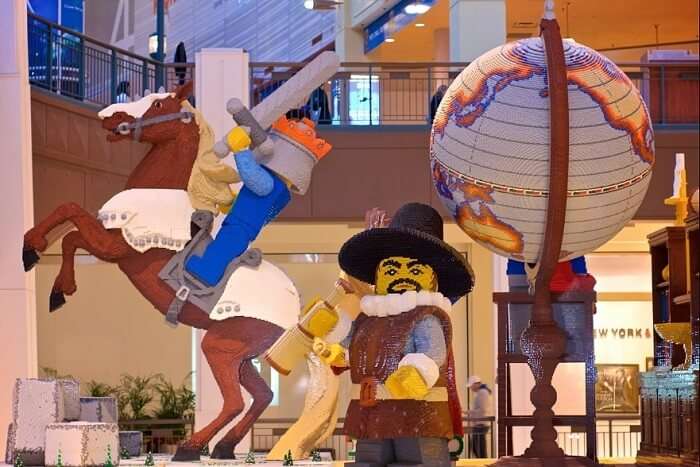 The Dream Zone portion of MAPS is yet to open because of a legal battle the park is fighting with Dream Studios. There are four other sections that are open at this amusement and water park. While teens and adults may not think much of it, the place is fun for small kids. So, it's the perfect place to have some fun with your family. Ipoh is pretty calm and if you want a rush of blood, a day at MAPS is perhaps the closest you can come to any adventure.
Location: Bandar Meru Raya 3
Timings: 10 AM – 10 PM
Entry cost: INR 845
5. Get clicked with funny pictures at Funtasy House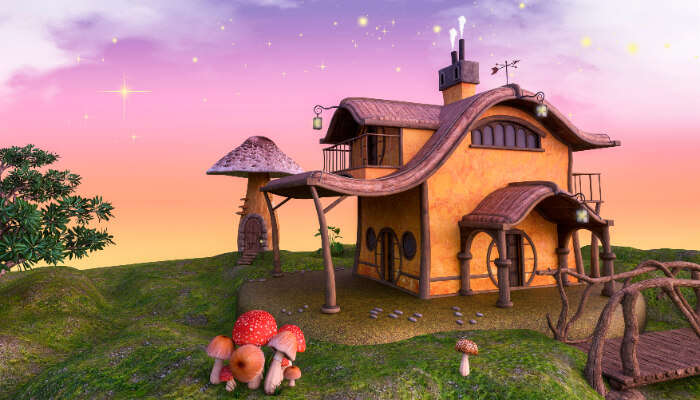 While the name might sound strange (it is a juxtaposition of Fun and Fantasy), the artists here have worked pretty hard to make this a really fun place for tourists, and one of the amazing things to do in Ipoh with family. Drawing from the desire of people to click unusual photos with street art that is all too common in Ipoh, you can get clicked at the Funtasy House standing upside down or even getting eaten by a shark!
Location: Jalan Market
Timings: 9 AM – 8 PM
Entry cost: INR 340 for adults, free for children under 4
10 Best National Parks In Malaysia That Will Evoke Your Love For Nature & Wildlife
6. Shop at Ipoh Markets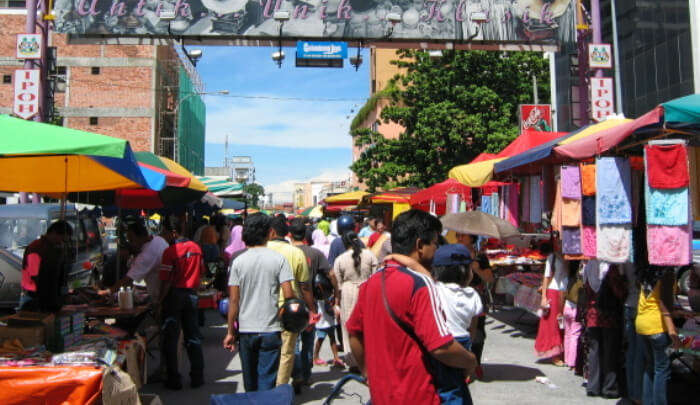 The shopping districts of Ipoh are diverse and have a lot of things to offer. The Night Market offers things such as electronics and computer accessories as well as clothing and footwear, and walking around here is one of the most entertaining things to do in Ipoh at night. The Memory Lane Flea Market is one of the best places to visit in Ipoh at night, and you can get anything from jewellery and trinkets to furniture at a bargain!
Timings: Night Market: 4 PM – 1 PM | Flea Market: 10 AM – 6 PM
7. Walk along the Kinta River Walk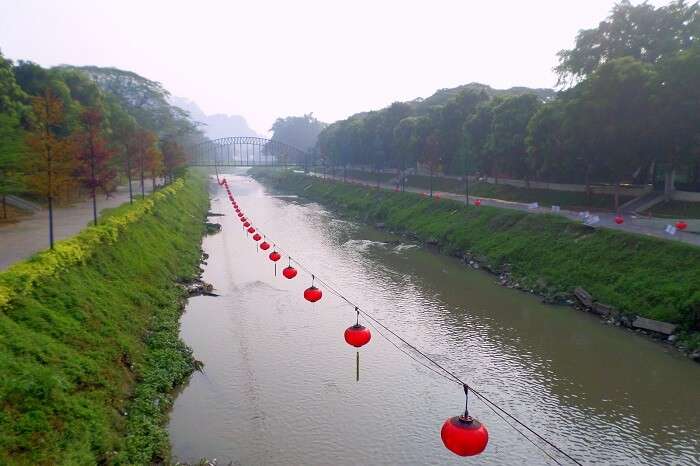 The river Kinta was once a hotspot for tin mining. In fact, the tin was the reason that Ipoh first grew in size and population. That has long ceased but the walks along the river are still illuminated at night. A lot of tourists like to walk along the river, and it is one of the popular Ipoh night activity. The evening breeze is also a major respite for international tourists who become very uncomfortable in the sauna-like climate of Ipoh.
Location: Jalan Lim Bo Seng
Timings: 24 hours; preferably around 7-8 pm
 7 Invaluable Malaysia Travel Tips For First-time Visitors
8. Chill at the Gunung Lake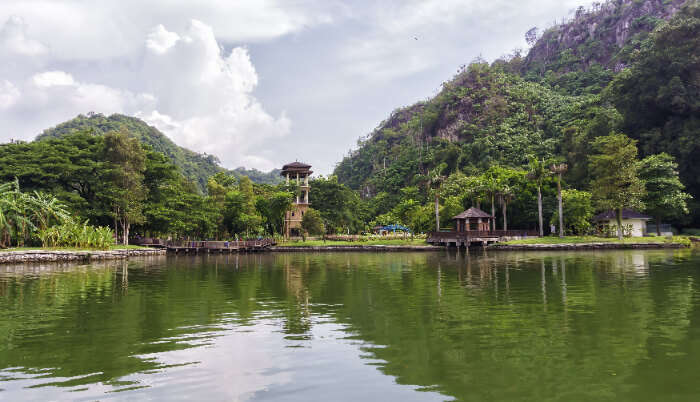 If you are wondering what to do in Ipoh on a lazy weekend, the Gunung recreational park is a nice change of pace. The lake is popular with tourists only because there are boat rides available across the serene lake that is surrounded by lush green hills. The park also features animals, including some of the most beautiful horses you will ever see. There are some waterfalls that are hidden deep in the park.
Location: Jalan Damai
Timings: 8:30 AM – 6 PM
Entry fee: INR 50 (includes boat ride)
9. Grab some culture at Ipoh's museums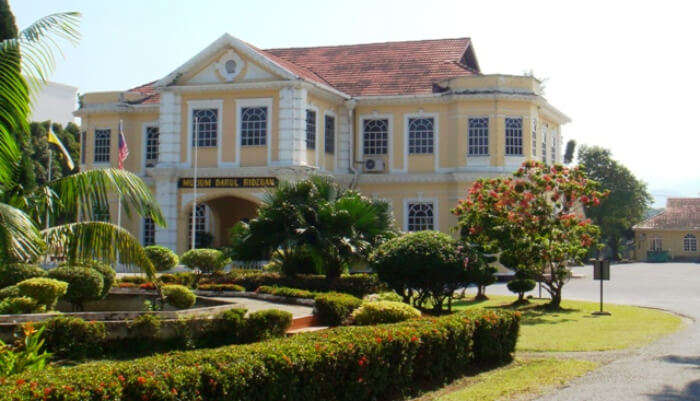 The museums here can be covered in one day. The Tea Museum is dedicated to Ho Kai Cheong who was an Ipoh tea maker and entrepreneur. The museum has a nice pace to the exhibits and you get to sample the tea in the end, which is really nice. Han Chin Pet Soo museum describes the history of Ipoh through its tin mining years.
Location: Tea Museum – Jalan Bijeh Timah | Han Chin Pet Soo – Jalan Bijeh Timah
Timings: Tea Museum: 10 AM – 4 PM | Han Chin Pet Soo: 9:30 AM – 5 PM
Entry fee: Tea Museums – INR 75 | Han Chin Pet Soo – INR 170
27 Kickass Things To Do In Malaysia: Water Sports, Boat Safari, Food & More For Your Vacay
10. Take the Heritage Trail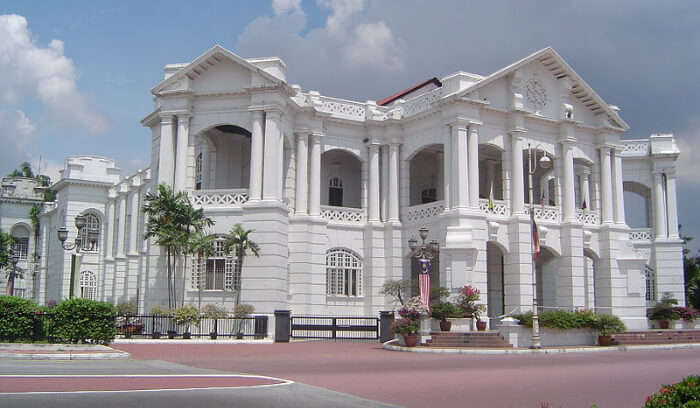 Image Source
The tourist map of Ipoh contains a heritage walk map that includes around 30 building and points of interest. The map tells the story of a city that transformed from an unknown Malay village to one of Asia'a top tourist destinations. West of the river Kinta, you will discover the wealth of Chinese buildings that were built just after the tin rush of the 1930s. The heritage walk is one of the most popular activities to do in Ipoh for international visitors.
This list of things to do in Ipoh should give you a good idea about how to make the most of your holiday there. Now all you need to do is plan your trip to Malaysia with TravelTriangle and get going!
For our editorial codes of conduct and copyright disclaimer, please click here. 
Frequently Asked Questions about Things to Do in IPOH
What are the best outdoor activities in Ipoh?
The following are the best outdoor activities to do in Ipoh:
1. Explore the street art
2. Visit famous cave temples
3. Enjoy the local food
4. Click funny pictures at Fantasy House
5. Go shopping
How many days are enough in Ipoh?
You can plan a 2 or 3 days trip to Ipoh and is a perfect time to enjoy the leisures of this historical place. You can also add a day trip to Cameron Highlands for a more nature-filled trip.
Is it safe to visit Ipoh during Covid?
You need to follow all the mandatory travel guidelines mentioned by the authorities to ensure a safe travel experience. Avoid crowded places and keep sanitizing your hands after touching surfaces. Maintain social distancing and remain masked in public places.
What can you do in Ipoh for a day?
There are plenty of places to visit in Ipoh where you could take a day trip. Here they are: 1. Exotic Cave Temple, Ipoh 2. Tempurung Cave, Gopeng 3. Taiping's Colonial Heritage 4. White-water rafting
What is Ipoh famous for?
Ipoh is the fourth largest city in Malaysia and is known for excellent restaurants, hawker streets, and delicious local food. It is also a gateway to Cameron Highlands.
What are the best experiences of Ipoh?
Oh, yes! Ipoh is a tourist-centric city with so many things to do and explore since it is a convenient location between Kuala Lumpur and Penang. Also, it is a gateway to Cameron Highlands. The best thing is that you won't find many crowds in Ipoh as compared to the other parts of Malaysia. So, it is definitely worth a visit.
What is there to do in Ipoh at night?
Here are a few exciting things to do in Ipoh at night:
1. Check out the hawker street in Ipoh
2. Taste the local Malay food
3. Check out the restaurants and bars
4. Admire the fascinating street art
How far is Ipoh from Kuala Lumpur?
Ipoh is a 2-hour drive from Kuala Lumpur. It is located at a distance of 200 km from the capital.
How do I get from Kuala Lumpur to Ipoh?
The quickest way to get from Kuala Lumpur to Ipoh is by train. There are 19 direct train services from Kuala Lumpur to Ipoh and it only takes 2 hours 20 minutes. If you are taking a bus, it will take you more than 3 hours to reach.
---
Looking To Book An International Holiday?
Book memorable holidays on TravelTriangle with 650+ verified travel agents for 65+ domestic and international destinations.
---
People Also Read:
Things To Do In China Things To Do In Vietnam Things To Do In South Korea