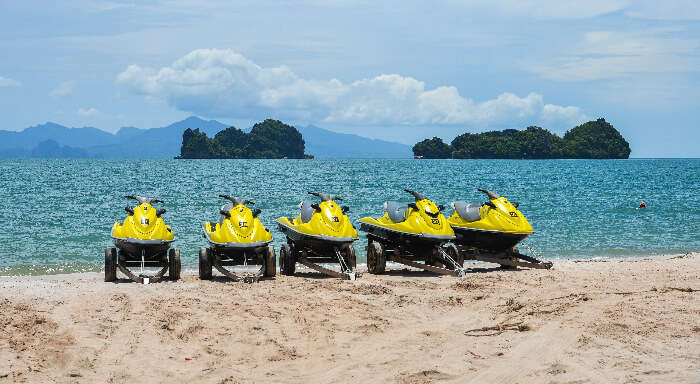 Planning a trip to Malaysia? Shortlisting what to see and how to make the most of this sought-after vacation? Besides plenty of beautiful tourist attractions in Malaysia, there are a lot of fun, thrill and adventure, that you can indulge in. Don't do cliché stuff, instead, discover some of the top things to do in Malaysia for a remarkable holiday.
Top 27 Things To Do In Malaysia
There are so many things to do in Malaysia that you simply cannot afford to miss out on. Here's a list of a few best that we have exclusively picked out just for your next vacation!
1. Petronas Tower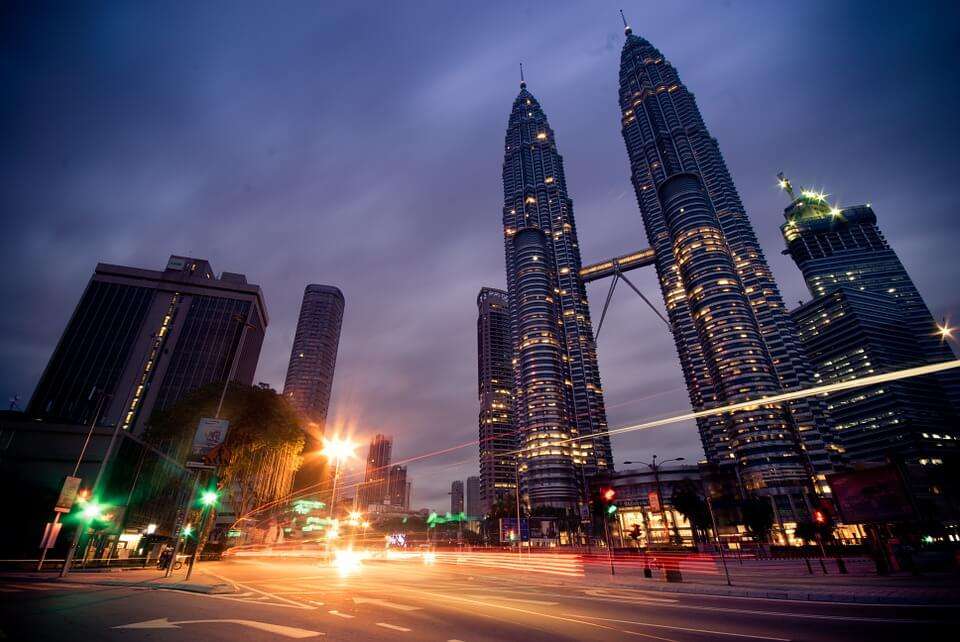 One of the tourist attractions in Malaysia, Petronas Tower is an important landmark of the city, known for mesmerising view from the top. Famed as tallest twin tower in the world, this is one of the amazing places to visit in Kuala Lampur, Malaysia. The skybridge at the 41st floor offers astounding city views. But, admiring the panoramic view of the city, especially during night from the 86th floor Observation Deck, will leave you awestruck and is counted as the most enthralling things to do in Malaysia. If you're looking for things to do in Malaysia at night then, this should be your pick for sure!
Timing: 9 am to 9:30 pm. The last tour starts at 8:30 pm. This is open on all days except Mondays.
Entry fee: 80 MYR /adult and 30 MYR/child.
2. Tandem Skydiving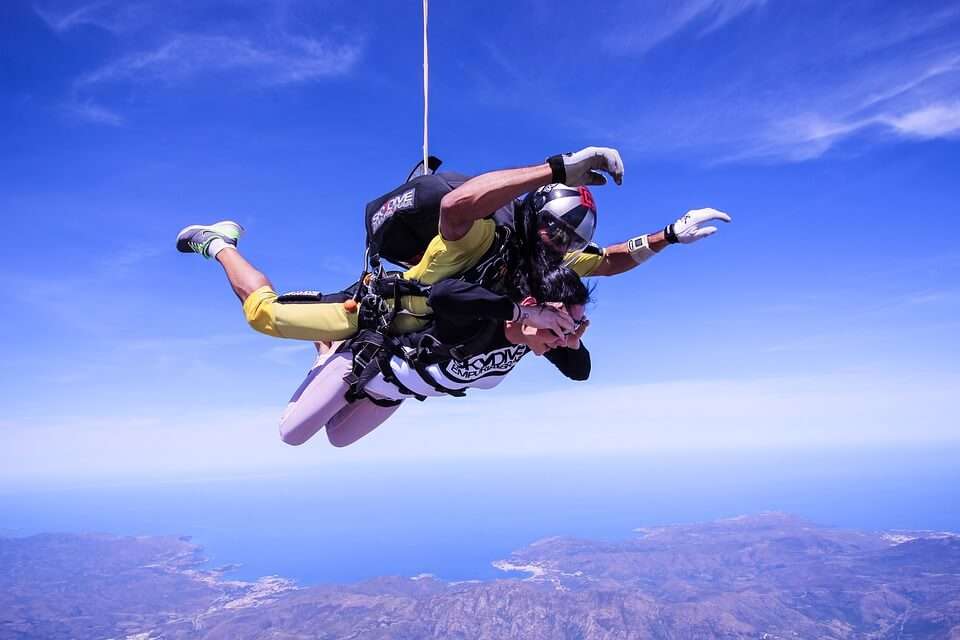 If you're wondering what to do in Malaysia, then tandom sky diving in Kuala Lampur is the right thing for you. Experience the thrill at its best, while you jump from a great height over the azure sea, float and land while harnessing safely with the instructor. This is the right choice for beginners, as the instructor always manoeuvres you, from jumping off the aircraft till opening the parachute. Tandem Sky diving in Kuala Lampur operates rounds the year, except for hostile weather conditions.
Timing: 10 am to 5 pm
Entry fee: 800 MYR to 1500 MYR, depending on the number and level of jumps.
Must Read: 21 Malaysia Islands You Must Visit For Having The Best Vacation Ever
3. Helicopter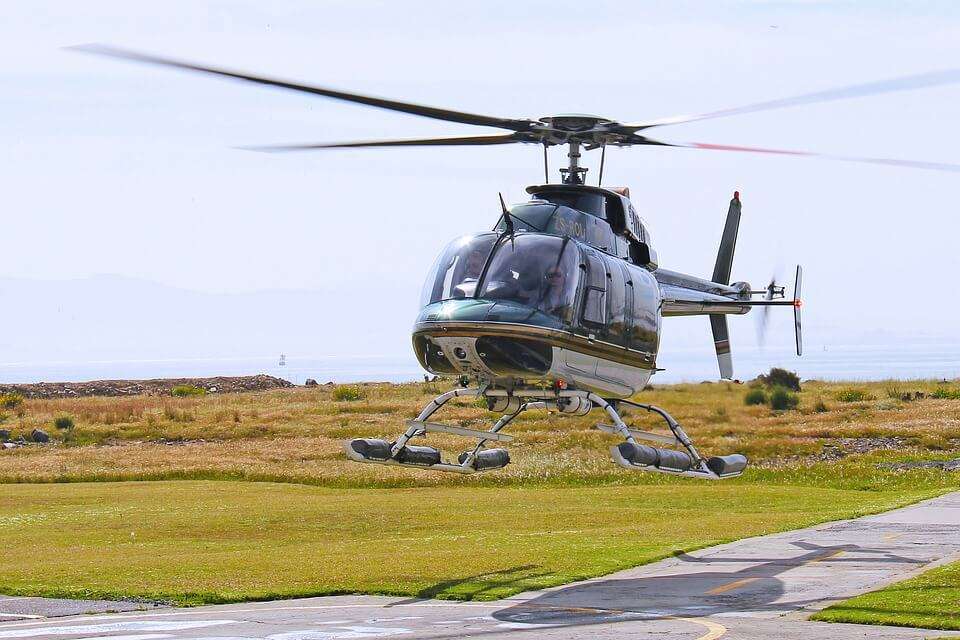 If you are planning a holiday in Malaysia, helicopter ride over Kuala Lampur city should be on your bucket list. The experience of riding a Robinson 44 or EC125 helicopter for half an hour will offer breath taking views of the city, from height 1500 feet above the ground. Each helicopter can accommodate up to 4 people. This is probably one of the most fun things to do in Malaysia with your friends or partner.
Timing: 10 AM to 5 PM
Entry fee: 890 MYR/person
Must Read: 25 Honeymoon Destinations In Malaysia To Visit That Will Surprise Your Partner
4. Microlight Aircraft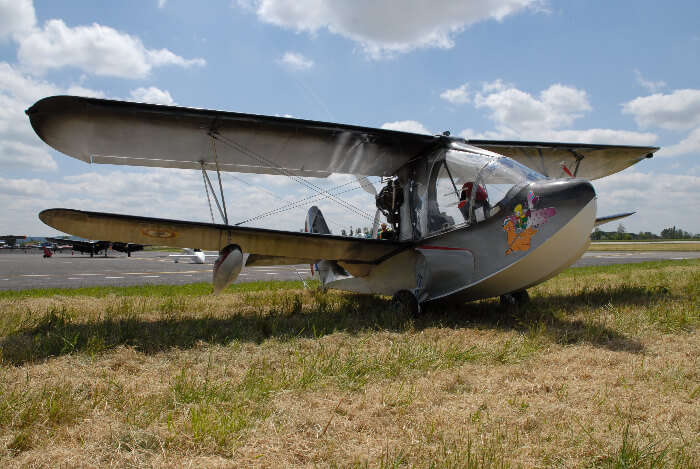 Another name in the list of high-adrenaline activities in Malaysia is riding a microlight aircraft. Microlight is a super powerful aircraft, which travels at the velocity of 110 km/hour and can accommodate up to 6 people. Driven by super-efficient pilots, microlights manoeuvre the sky just like a bird. Enjoying the spectacular views of the city from this Silver MX2 Microlight aircraft is surely one of the most exciting things to do in Malaysia, Kuala Lumpur
Timing: 10 am to 5 pm, only on weekends. Can accommodate up to 6 people.
Entry fee: 1500 MYR/person
5. Sultan Abdul Aziz Shah Airport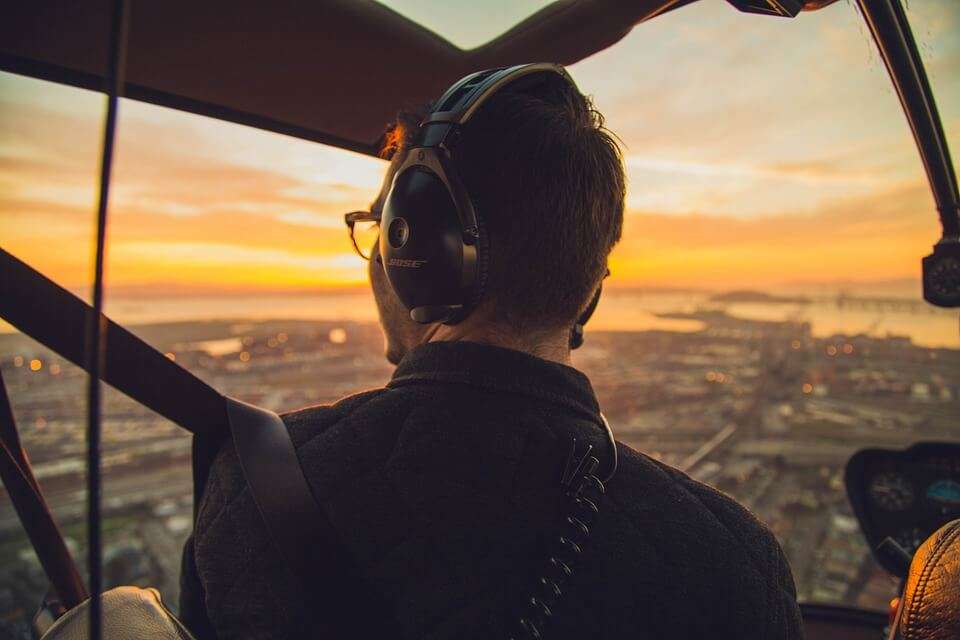 Image Source
Do you fancy flying an aircraft? Wanna make your dream come true? Visit Sultan Abdul Aziz Shah Airport at Kuala Lampur and enjoy this super exhilarating activity, Here, at Sultan Abdul Aziz Shah Airport, trained pilots and professionals guide and instruct enthusiastic people about how to fly Cessna, Robinson, and Eurocopter and offer first hand flying experience to them. You actually take off, fly over mountains and seas and land safely. Interestingly, on completion of all these, you are also honoured with a certificate of excellence by the airport authority.
There are different driving programs, ranging for 20, 30 and 60 minutes. But it takes more or less 3 hours for the whole session to complete, which includes ground briefing and discussion on flying theories and flying techniques.
Timing: Get in touch with airport authority for operation hours, as the same changes due to weather conditions.
Entry fee: 250 MYR /person for a 20-minute ride.
Suggested Read: 25 Honeymoon Destinations In Malaysia To Visit That Will Surprise Your Partner
6. Awana Skyway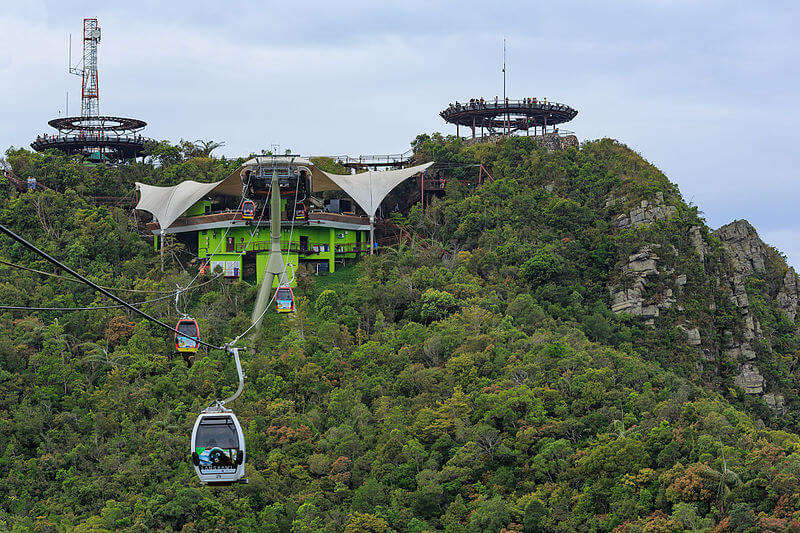 Awana Skyway, popular as Genting Skyway is one of the best things to do in Malaysia for a fun-filled holiday. The 10 to 15 minutes ride through green hills, valleys and spectacular Chin Swee Caves Temple, up to the top of Genting Resort World is fascinating, enthralling and counted as one of the most desired things to do in Malaysia with family. This is definitely one of the best things to do in Malaysia with kids that you ought to try!
Timing: 7:30 am to midnight
Entry fee: 1.52 MYR/person
7. Snorkeling, Scuba Diving And Sea Walking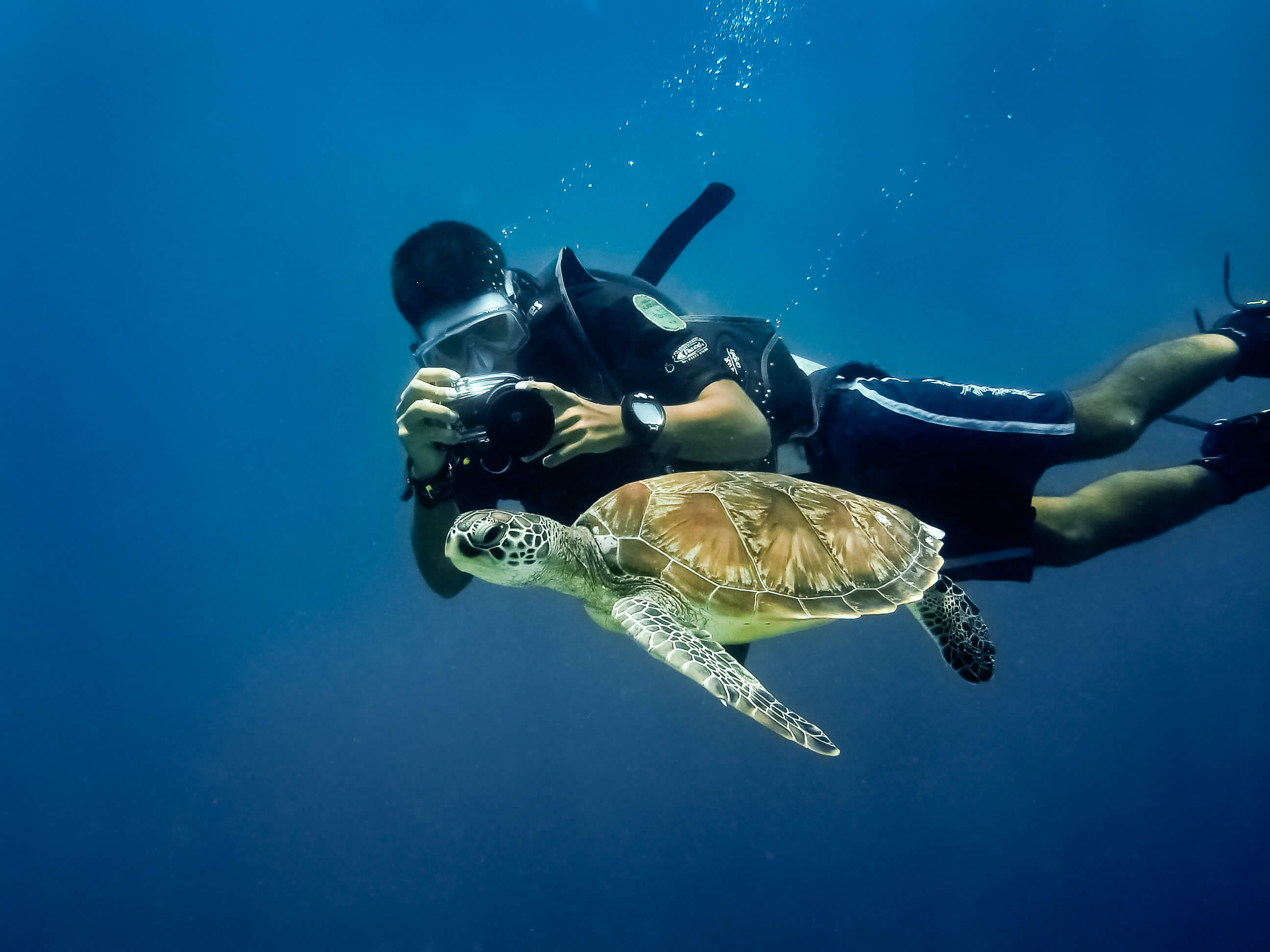 Snorkelling, scuba diving and sea walking are ultimate fun activities in Kota Kinabalu near Borneo Island. The place is being surrounded by plenty of coral reefs and happens to be one of the ideal spots for snorkelling and scuba diving in Malaysia. You may be lucky enough to meet various types of fishes and exotic and colourful corals and marine organisms. Sea walking is fun, thrilling and daring at the same time. Located between Manukan and Gaya in Borneo Island; walking under the sea is an experience of lifetime. Skills for swimming is not required for any of these three, so these are equally popular among swimmers as well as non-swimmers.
Timing: Various operators organise these activities. Get in touch with one, to know about time and duration.
Entry fee: For snorkelling and scuba diving; it is 120-400 MVR and for sea walking it is 250 MYR/person.
8. Putrajaya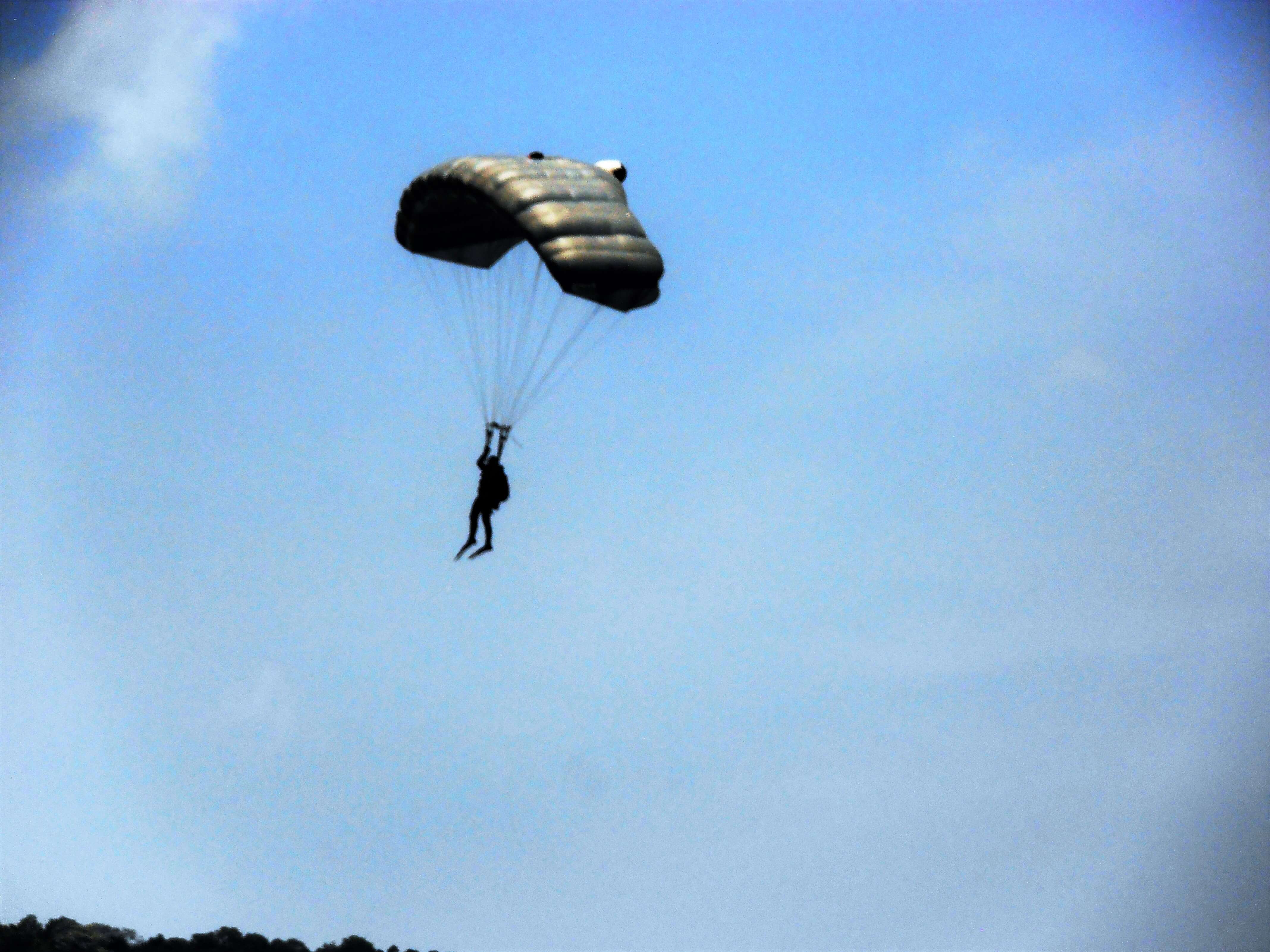 Another fun water activity in Malaysia, that requires no swimming expertise is parasailing. Soak in the excitement and thrill of parasailing at Tanjung Rhu Beach, north of Langkawi island. Here, you are tied behind a motor boat while harnessed in a parachute and flying against the wind like this, is surely one among the best things to do in Malaysia. In the same context, hot air ballooning is another activity in Malaysia that cannot be missed. This 4-5-hour ride takes you over the island, sea and stunning beaches and admiring the panoramic views of sunrise and sunset from high above the ground is surely an experience of its kind.
Timing: Both this starts 8 in the morning
Entry fee: Parasailing: 240 MYR/person and hot air ballooning: 850 MYR/person
Suggested Read: 32 Budget International Trips For Your Holiday Which Will Cost You Less Than An iPhone!
9. Langkawi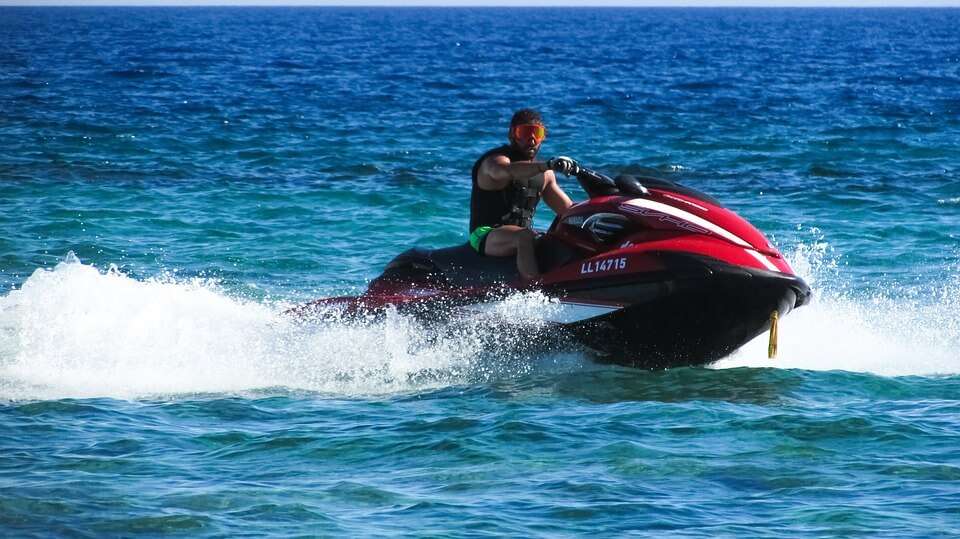 There are some picturesque and quaint islands in and around Langkawi. Exploring these islands, spending some time there, walking on the beaches, sunbathing, swimming, kayaking and enjoying sunset are some of the romantic things to do in Malaysia, especially if you are on your honeymoon. Moreover, if you are a braveheart, try these thrilling water sports like wake boarding, jet skiing and bungee jumping. Whether a swimmer or a non-swimmer, there is nothing like trying these kickass water sports for a fun-loaded Malaysia holiday. If you're wondering, 'what to do in Malaysia' for your next vacation, make sure you don't miss out on this one!
10. Mangrove Boat Safari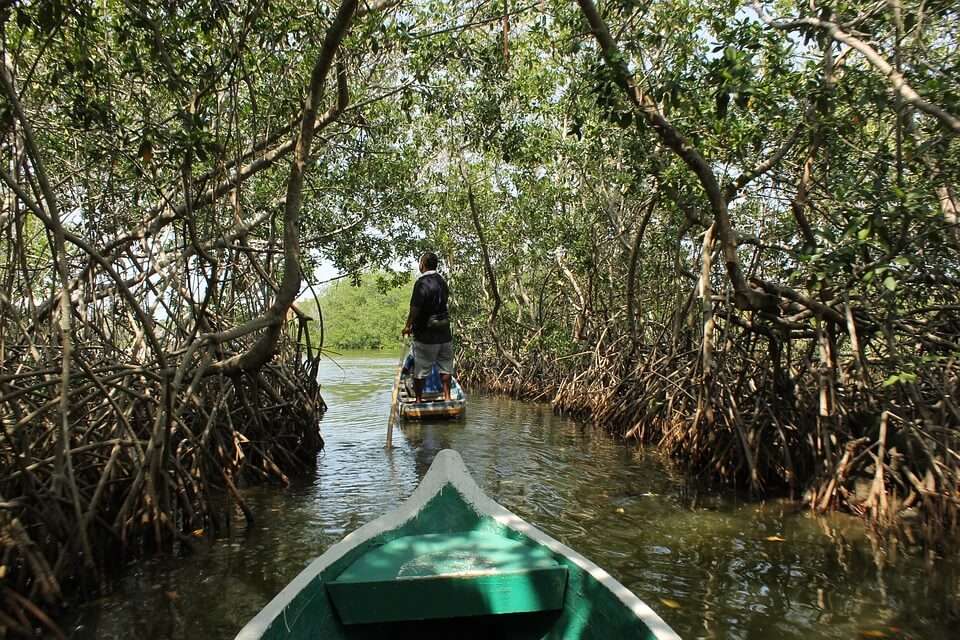 Mangrove boat safari in Kilim Karst Geoforest Park, located on Tanjung Rhu bay of Malaysia, is surely a must-try. Kayaking through the sprawling 100 sq.km of mangrove forests, featuring scenic karst landforms and rare as well as endangered fauna like crocodile, monitor lizards and mud crabs; is not only mesmerising but equally enthralling.
There are many floating restaurants there, where one can sit back and relax, once the tour is over.
Timing: 9:30 am to 3 pm
Entry fee: 160 MYR/adult and 110 MYR/child
11. Caves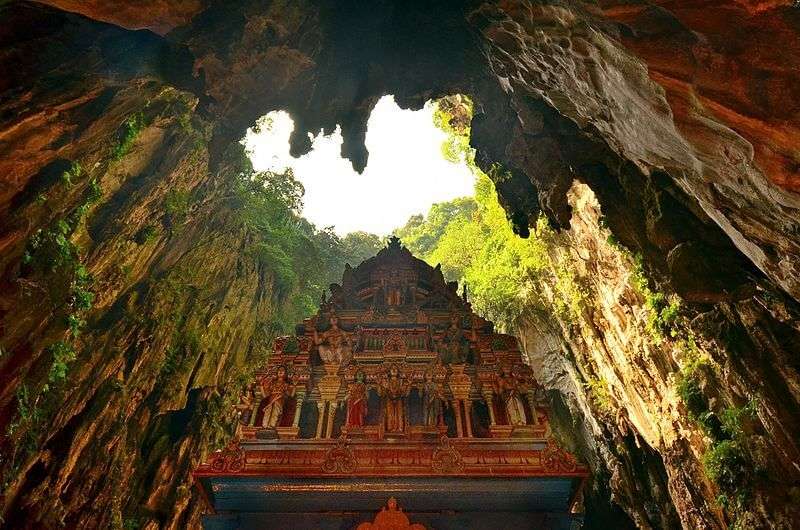 Malaysia has lot of limestone caves such as Batu, Gua Kelam, Tong Cave Temple and Gua Tempurung Cave. Adorned with beautiful topographic features like stalactites, stalagmites, halectite and pillars., these caves are popular tourist places as well. Crawling through this cave is immensely thrilling and none can miss this exhilarating opportunity. Do you fancy?
Suggested Read: 8 Most Popular Beach Resorts In Malaysia
12. Malaysian Cuisine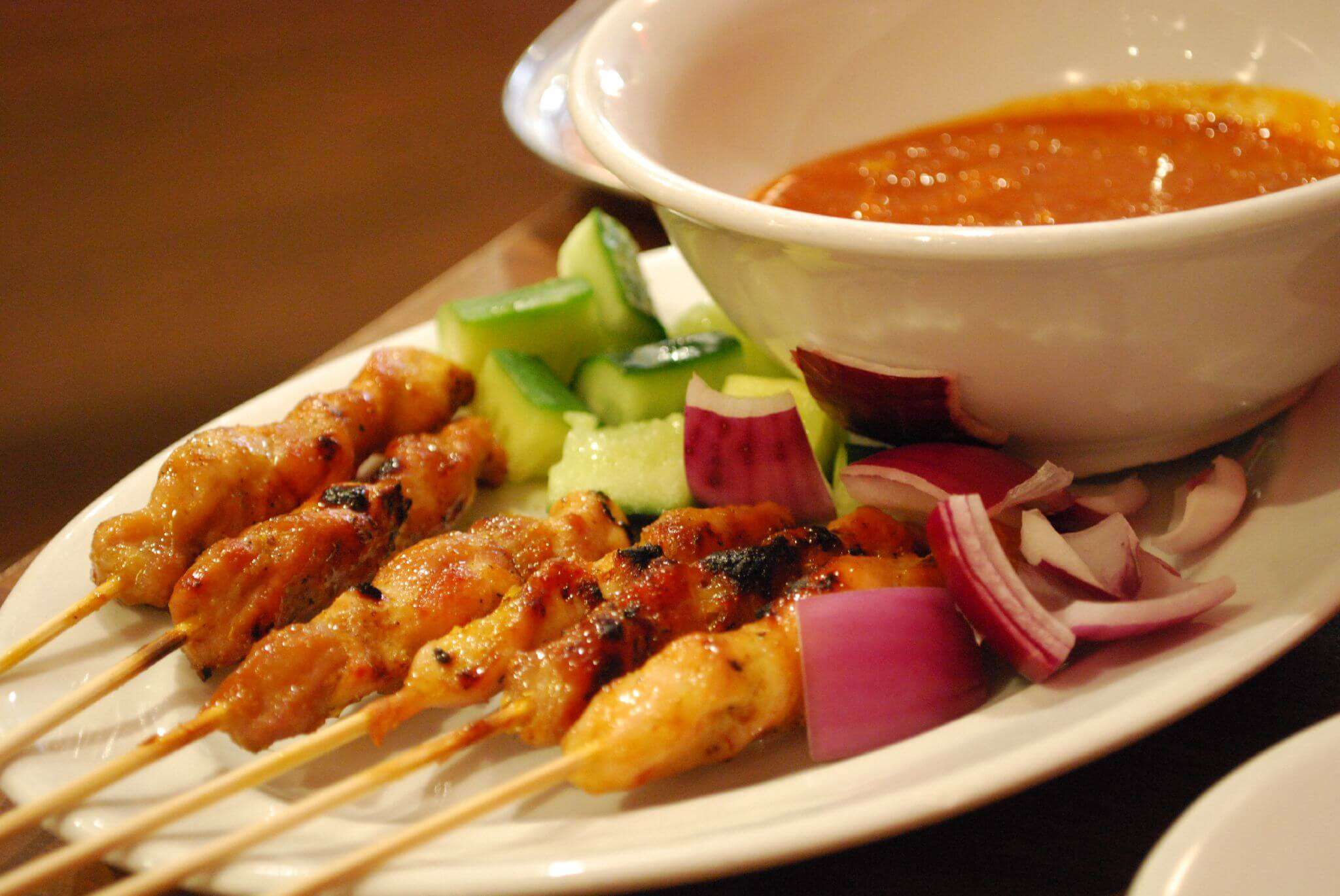 Trying out various cuisines is one of the tempting things to do in Malaysia, not only for foodies, but for everyone. One can explore various cuisines like Nasi kandar, roti canai, sang har mee, rojak and nasi dagang and experience utmost gastronomical delight. These delights are surely not to be missed while you're thinking, 'what to do in Malaysia for your next trip!
13. Tunku Abdul Rahman National Park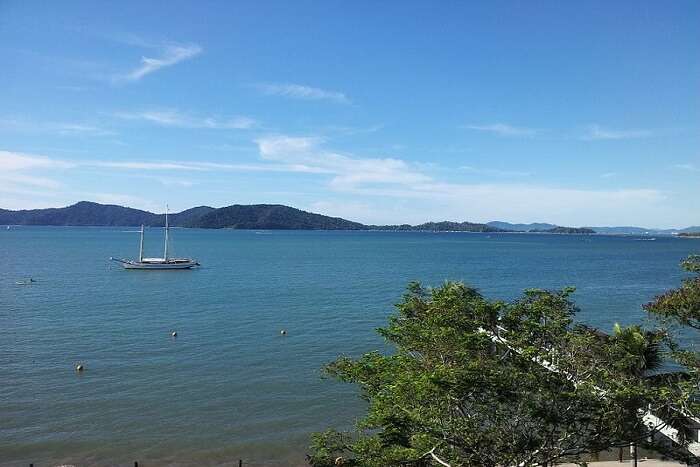 Located off the coast of Kota Kinabalu in Sabah, East Malaysia, Tunku Abdul Rahman National Park consists of mainly five islands. You can reach these islands easily via a ferry and while some of the islands like Gaya island are crowded and offer activities like hiking and trekking, other islands like Sulug island are more secluded and peaceful.
Location: Sabah, Malaysia
Timings: NA
14. Malacca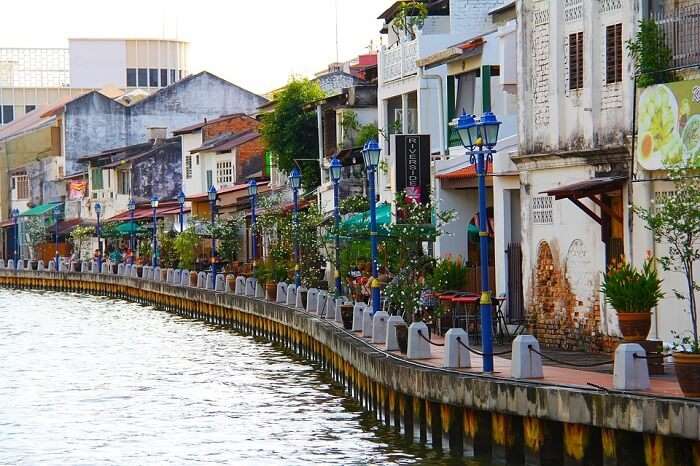 Situated next to the famous Malacca Strait, Malacca is a historic state having several intriguing architectural sites on board due to the fact that it is a former Portuguese colony. You can also spot a few red lacquer buildings here like the Christ Church. Tour around the many museums and galleries that this place has along with other historic places to explore.
15. Penang

Famous as a UNESCO World Heritage Site, Penang is an island situated towards the west coast of Malaysia with a stunning capital town of Georgetown. Aiming at preservation and conservation techniques, Penang's major step towards a greener environment can best experienced by the tourists in its various hotels. You can also visit Tropical Spice Garden, to know more about the charming flora and fauna of this region.
16. Taman Negara National Park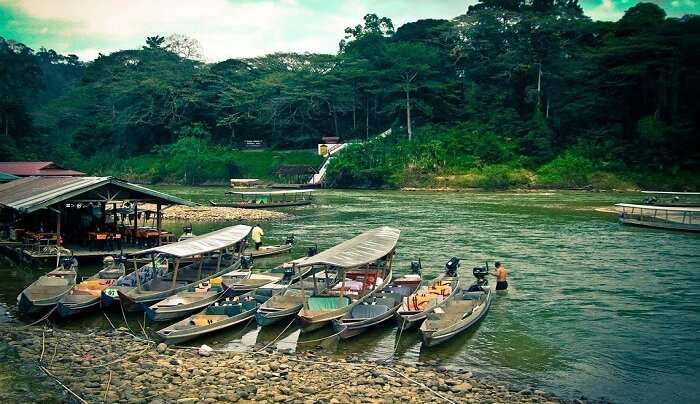 Many visitors plan to visit this famous attraction in Malaysia every year. Being the largest park in Malaysian peninsula, Taman Negara National Park also features the longest rope walkway in the world that you've got to try. Having a combination of some long treks which are 100 Km in length and some mild hikes for beginners too, this place offers some of the most unique things to do in Malaysia!
Location: Kuala Tahan, 27000 Kuala Tahan, Pahang, Malaysia
Timings: 9 AM to 5:30 PM (Mon-Sat); 9:30 AM to 5:30 PM (Sun)
17. Kota Bharu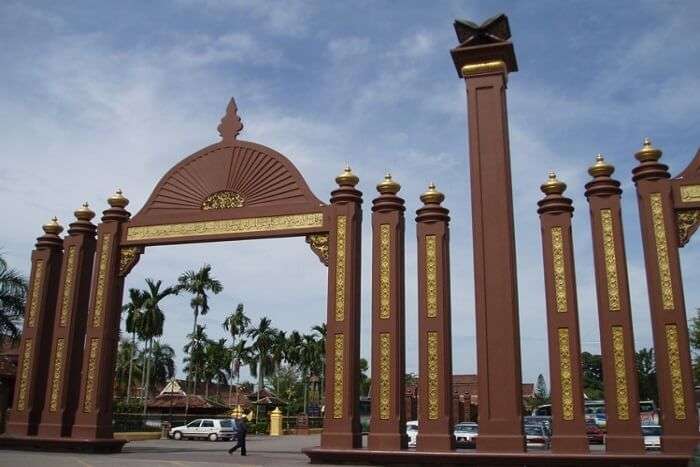 Despite being a more conservative region as compared to the rest of Malaysia, there are many places in Kota Bharu that you ought to visit. Not only are there several mosques the beauty of which you cannot fail to admire, you can also visit the charming old royal palaces that are a stunning sight to watch and explore around. It is also important to note that the current Sultan of Kelantan still resides in the palace itself.
Suggested Read: Cambodia Honeymoon Guide: An Intimate Journey Through The Royal Kingdom
18. Aquaria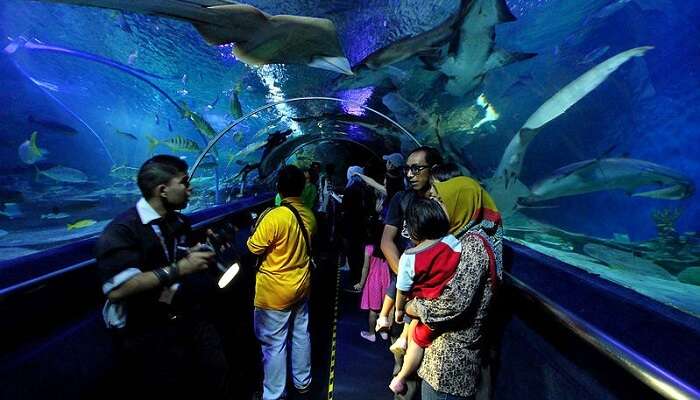 You'll definitely feel lucky to share this earth with these exotic marine lives, which are the epitome of elegance and beauty. Witness these aquatic animals in their natural habitat while moving along an underwater tunnel. Since this aquarium is located just below the Kuala Lumpur Conversion Centre, it provides very close proximity to the Twin Towers in Malaysia. Do not miss Aquaria if you don't want to miss out on the best.
19. Sunway Lagoon Theme Park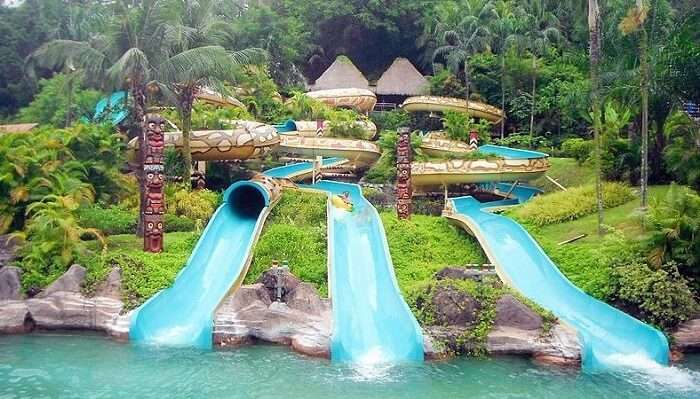 Divided into 6 primary fun parks, Sunway Lagoon is the award-winning theme park located just 15 minutes away from the main city. Have the time of your life at the Adventure Park with some of Malaysia's scariest of rides and enjoy a 360-degree view of the city. Visiting this theme park would be one of the best things to do in East Malaysia to embrace the inner child in oneself. Beat the heat at the Water Park which has everything from blue waters to brown sand. Rest along the beach or try some fun-filled water rides, the choice is yours. Discover some unique species at Wildlife Park or play at the fantasy land of Nickelodeon Lost Lagoon.
20. Kuala Lumpur Private Night Tour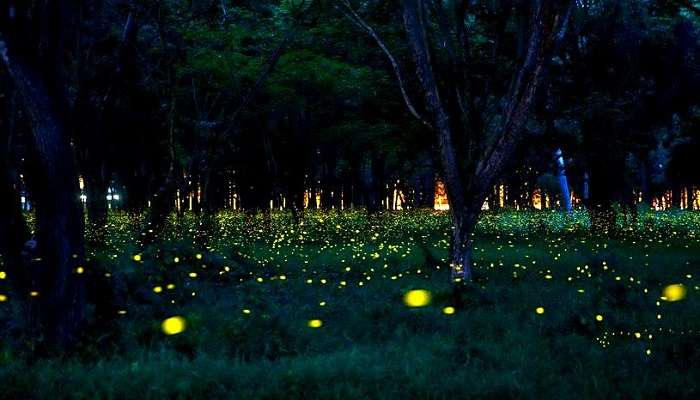 If you like exploring the destination you are visiting to the fullest, Kuala Lumpur Night Tour should not be missed by you. At this tour, you'll be able to witness something like never before- fireflies encircling the atmosphere! Observe the beautiful fireflies along with getting an opportunity to taste some yummy and delicious seafood which will make your tour all the way more exciting. You'll also get a chance to see some unique species of flora and fauna.
Suggested Read: 9 Astonishing Places To Visit In Genting Malaysia For Your Vacay!
21. Sea Walking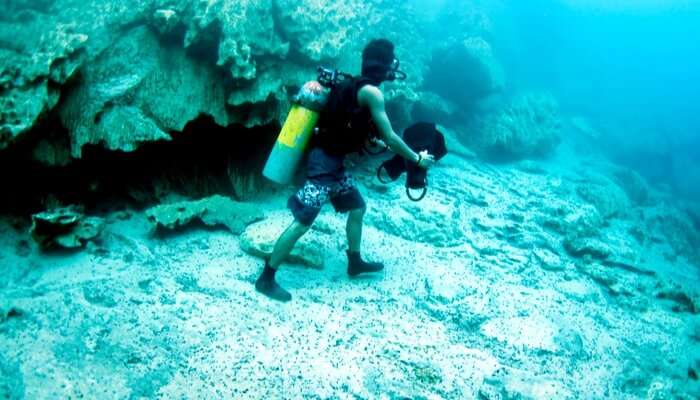 If you are one of those water babies but you do not know how to swim, Sea Walking in Borneo is exactly where you need to be. From kids aged 10 to the men aged 50, sea walking is fit for everyone. You can remain dry above the neck and still enjoy amidst the alluring aquatic life. Walk around casually and have the experience to remember.
22. Bungee Jumping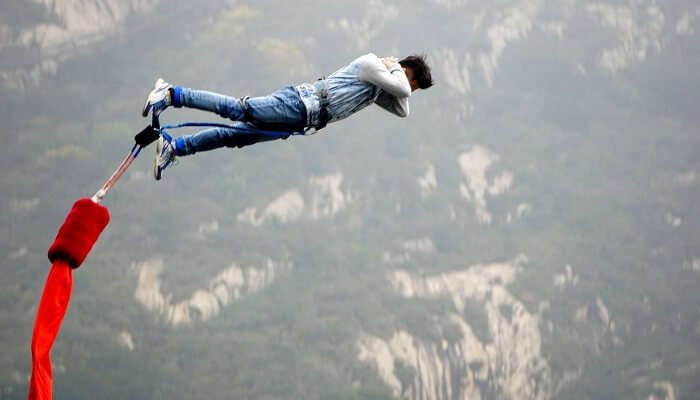 Image Source
If one is looking for a few exciting and offbeat things to do in Malaysia for honeymoon, Bungee Jumping would definitely be the answer! Bungee Jumping in Kuala Lumpur is the most famous adventure sport in the entire world and there are people who especially travel to Malaysia for Bungee Jumping. A jump from 22m above sea level but still the experience will be one of the best. A 5-6 seconds jump will leave an impression that will last a lifetime. So don't even think to miss out on this one on your holiday to Malaysia.
23. Island Hopping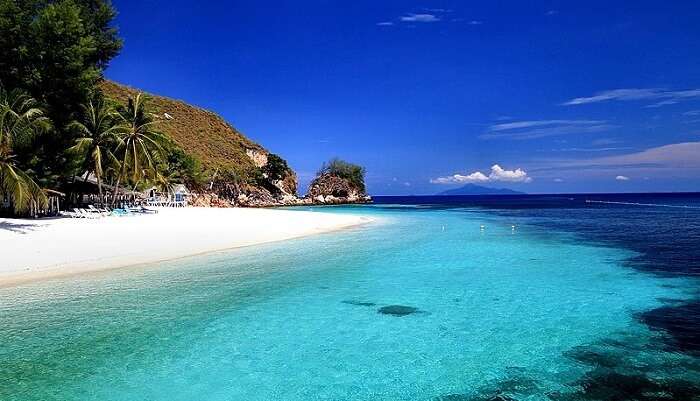 Malaysia is also known as a city of islands, island hopping is the best way to explore them all without wasting time and money. Including island hopping in your package will be a convenient choice as this way you'll be able to spend more time on the island you like. Each island depicting their own culture you'll definitely love island hopping.
24. Honey Bee Farm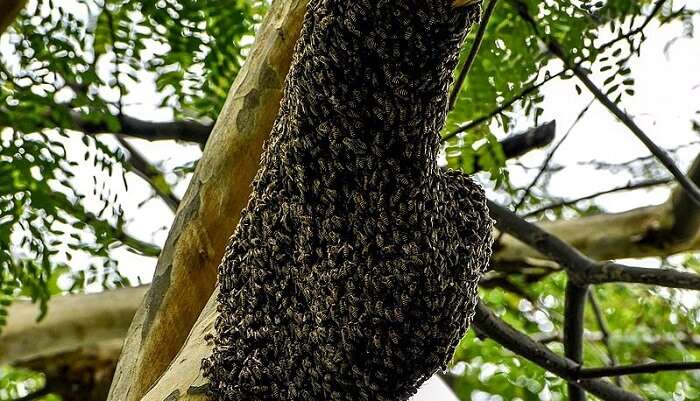 If you are also interested in knowing more about these very interesting creatures of the earth, bees here you'll get to know everything about them. The life cycle of bees, their production cycle and the production cycle of honey they produce, and all the types of bees that exist, you'll get to know some very unique facts out here so take that curious mind where it belongs.
25. Genting Skyway Cable Car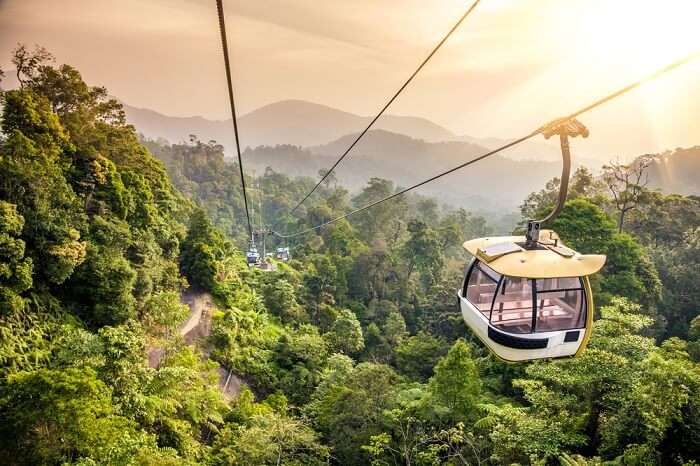 One of the most loved tourist attractions, gondola themed cable car will give you all those city views right from the top. The whole city will look even more beautiful from up top and will make you love the city even more.
26. Sepilok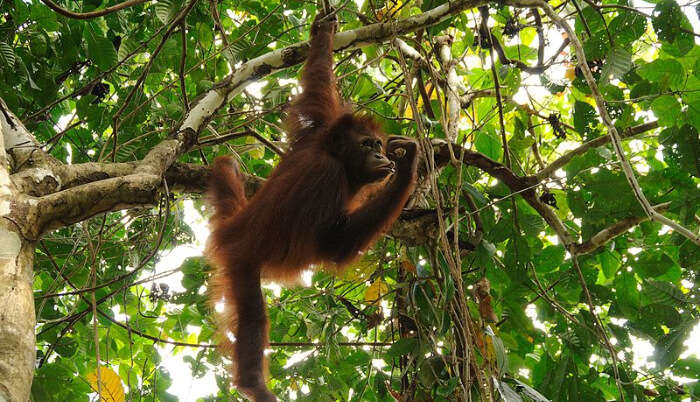 If you love wildlife photography or even if you are just a mere photography enthusiast, do not miss out on the Orangutans sanctuary at Sepilok. Meet these interesting species of monkeys who are too funny and friendly. Observe their habitat, feed them, get clicked with them and just appreciate the fact that we are sharing this life with them. Meeting with these glorious animals is too good to miss.
27. Selangor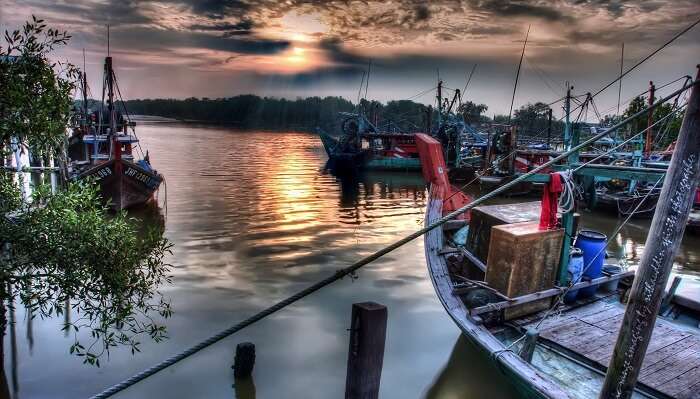 Home to white water river rafting, one of the most common activities of Malaysia, Selangor offers its visitors a very fun and unique experience of river rafting. Enjoying amidst the white waters surrounded by mystic hills this moment will be an unforgettable one. When you first see it, rafting will scare you a bit but you dare not miss this golden opportunity as once you fight with those white glorious splashes of water everything will feel right.
Further Read: 5 Places To Visit In Kuantan Malaysia For An Enthralling Experience!
Already want to pack your bags and head to Malaysia? Let us know what all your tried in the comment section below. Make sure you pack a few extra clothes in case this place changes your mind and you decide to extend your fun-packed vacation! So, what are you waiting for? Plan a trip to Malaysia for an extraordinary journey in this land like never before!
Disclaimer: TravelTriangle claims no credit for images featured on our blog site unless otherwise noted. All visual content is copyrighted to its respectful owners. We try to link back to original sources whenever possible. If you own rights to any of the images and do not wish them to appear on TravelTriangle, please contact us and they will be promptly removed. We believe in providing proper attribution to the original author, artist or photographer.
---
Looking To Book An International Holiday?
Book memorable holidays on TravelTriangle with 650+ verified travel agents for 65+ domestic and international destinations.
---