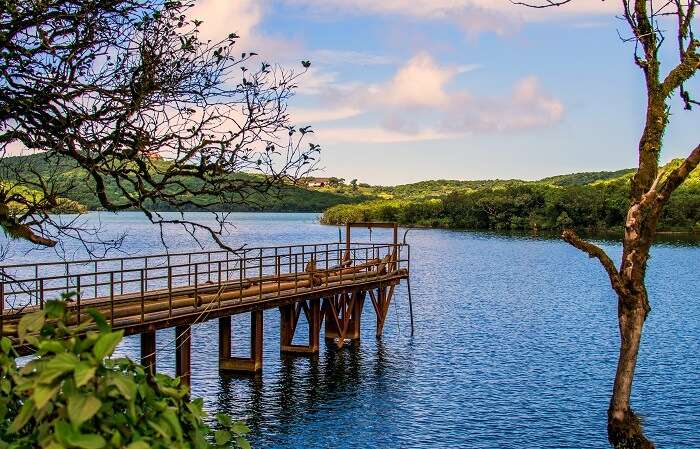 Tucked away in the lap of the Sahyadri Mountain ranges, Mahabaleshwar is a hidden paradise with enchanting views and mystical landscapes. The cool, pleasant weather year round, the spectacular views of lush green hills, the vistas of the sunset and sunrise,the enormous expanse of evergreen forests, and the never-ending supply of juicy strawberries together provide a vast range of things to do in Mahabaleshwar.
A sweet package of thrill and adventure, this hill town provides activities like trekking, hiking, boating, birdwatching, rock climbing, and cave exploring to thrill seekers. Mahabaleshwar also offers lots of quiet, undisturbed places among stunning landscapes that guarantee peace and relaxation to honeymooners, nature lovers, and families with kids.
Wanna know what all you can do here? Start scrolling!
Top 15 Things To Do In Mahabaleshwar
There are various things to do in and around the hill town of Mahabaleshwar. But we bring you the best ones right here:
15. Venna Lake – Ride A Shikara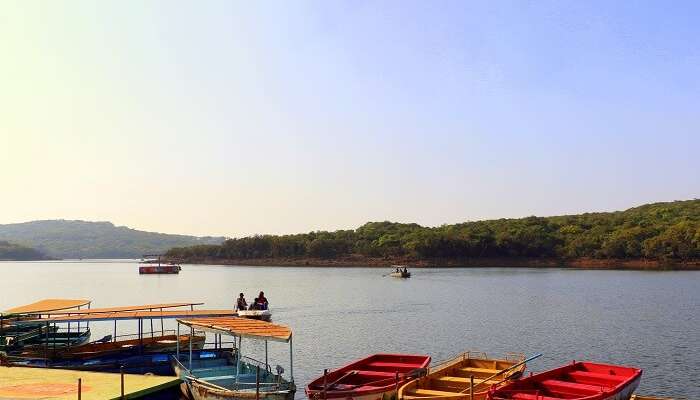 The Venna Lake at Mahabaleshwar is one stunning masterpiece of nature. Surrounded by lush hills and trees on all sides, this shimmering lake is dotted with colourful boats or 'Shikaras' and offers a memorable experience to visitors. One of the best things to do in Mahabaleshwar is to take a private boat tour on this silken water and enjoy the breathtaking views of the bordering hills from a unique perspective. There are a number of eating joints lined up by the lake-side, so don't worry about your hunger pangs when here!
Timings: 7 AM – 7 PM
Boating Charges:
Row Boat – INR 250 for 30 minutes | INR 500 for 1 hour (for 7 people)
Peddle Boat – Around INR 440 for 1 hour (for 6 people)
Tip: You can also go horse riding near this lake on your Mahabaleshwar sightseeing tour.
Must Read: Honeymoon In Mahabaleshwar: 7 Amazingly Romantic Ways To Spend It
---
Looking To Book A Holiday Package?
Book memorable holidays on TravelTriangle with 650+ verified travel agents for 65+ domestic and international destinations.
---
14. Tapola – Taste The Thrill Of Jungle Trekking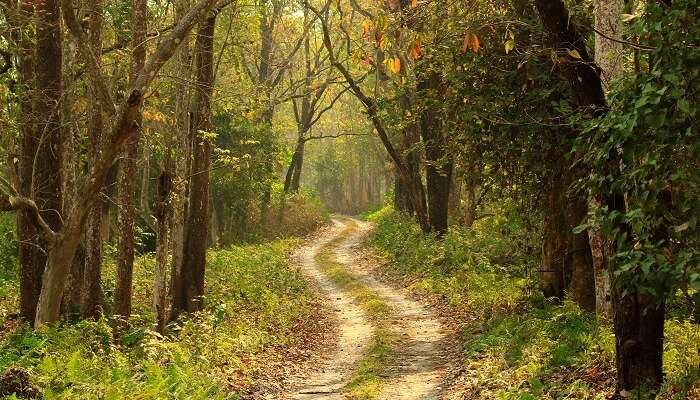 Often called the Mini Kashmir of central India, Tapola is a rustic hamlet adorned by the beautiful Shivsagar Lake. Known for its pastoral beauty, Tapola makes up for a great spot for jungle trekking and nature walks, which is why it is frequented mostly by adventure seekers and nature huggers. Trekking and hiking in the forest here allow one to get up and close with an abundant range of flora, fauna, and avifauna. Other than jungle trekking, one can also enjoy few watersports in the quiet waters of the lake, like boating, water scooter rides, kayaking, and swimming, some of the best activities to do in Mahabaleshwar.
Tip: It is not recommended to stay here till after sunset.
13. Pratapgarh Fort – Unveil The Secrets Of This Mysterious Spot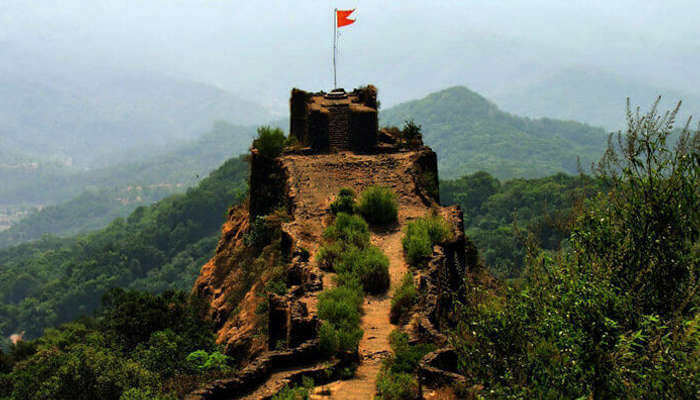 Situated merely 24 km from Mahabaleshwar, the Pratapgarh Fort is an important historical landmark near this hill town that marks the Maratha Empire's struggle for Swaraj under Chhatrapati Shivaji's command. A maze of elegant ponds, chambers, and dark, elongated walkways, Pratapgarh Fort is a delightful place for lovers of thrill and adventure. And the best part – it's just a road trip away from Mahabaleshwar which makes it one of the top 10 things to do in Mahabaleshwar.
Location: Poladpur Mahabaleshwar Road, Mahabaleshwar 412806
Timings: 10 AM – 6 PM
Suggested Read: 8 Best Budget Hotels In Mahabaleshwar For Honeymoon Couples
12. Lingmala Falls – Take A Dip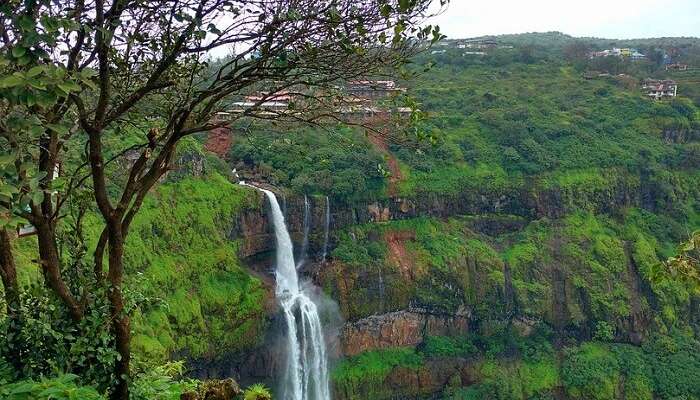 Image Source
The Lingmala Falls are located just 6 km away from Mahabaleshwar and make up for some of the most amazing things to do in Mahabaleshwar in June. Trekkers, hikers, couples, nature lovers – it is the perfect spot for a rejuvenating dip in those cool cascading waters. Hike up this waterfall to experience pure ecstasy amid lush green surroundings.
Location: Panchgani – Mahabaleshwar Rd, Maharashtra 412806
Timings: 8 AM – 5:30 PM
Entry Fee: INR 20 per person
11. Mahabaleshwar Temple – Seek The Blessings Of Lord Shiva
Apart from being an important site for pilgrims visiting this hill station, the Mahabaleshwar Temple is known for its serene, pure, and tranquil ambience that calms the soul and the mind. Also known as the Mahabali, this temple is a phenomenal example of the Maratha heritage dating back to the 16th century.
Dipped in the unique Hemadanta style architecture and boasting of the tales of Lord Shiva residing there every night, a visit to this temple should definitely be on your list of Mahabaleshwar things to do. Don't forget to pray for happiness and peace before the sacred lingam of Lord Shiva.
Timings: 5 AM – 12 noon | 4 PM – 9 PM
Suggested Read: 10 Best Resorts In Mahabaleshwar For Couples Planning A Romantic Vacay!
10. Mapro Garden – Treat Yourself With Strawberries & Cream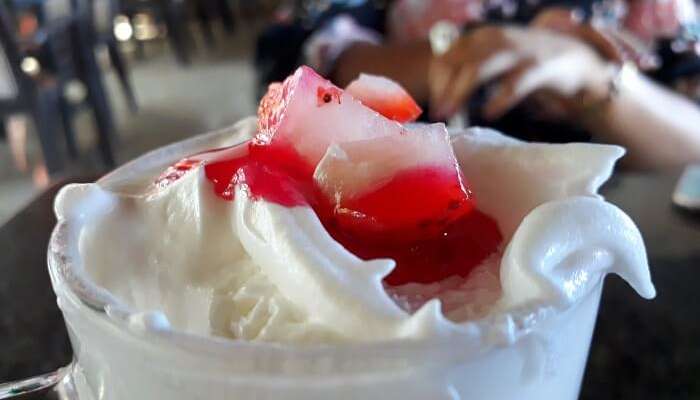 If you're wondering what to do in Mahabaleshwar other than engaging in adventurous activities, then you should head to any of the strawberry farms here, or better yet, the Mapro Garden itself! A unique venture that originated in Mahabaleshwar and is now a blooming brand all over India, Mapro Garden offers an enormous range of delicious food and drink items made out of various berries like mulberries, raspberries, strawberries, and blueberries. This enchanting land of strawberries provides the country with probably half its supply of strawberry and strawberry products.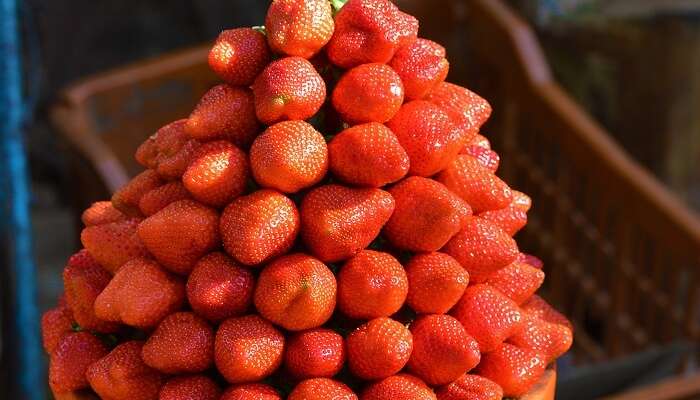 You can take home buckets of these luscious fruits or the delicious products that Mapro Garden makes out of these – jams, jellies, syrups, marmalades, sauces, chocolates, mocktail mixtures, and much more. Don't forget to try their tantalizing preparation of Strawberries With Cream!
Location: 15/1B, Gureghar, Panchgani Mahabaleshwar Road, Mahabaleshwar 412806
Timings: 8 AM – 9:30 PM
9. Wilson Point – Gaze At The Colourful Sunset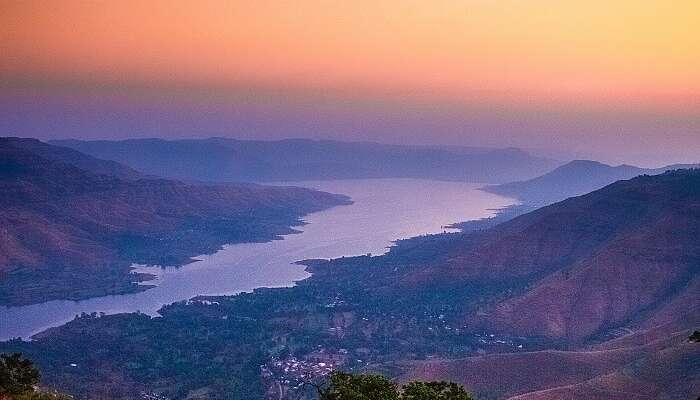 The highest point in Mahabaleshwar, Wilson Point provides splendid views of the stunning hills and greenery all around. But more than the views of lush greens, this point is popular for its breathtakingly beautiful views of both the sunrise and the sunset. In fact, it's one of the very few places in India where both of these can be seen. One of the most scenic locations in Mahabaleshwar, a visit to the Wilson Point surely makes up for one of the best things to do in Mahabaleshwar in December.
Timings: 6 AM – 7:30 PM
Suggested Read: 10 Spots That Make Panchgani A Fine Weekend Getaway For Mumbaikars!
8. Babington Point – Go Birdwatching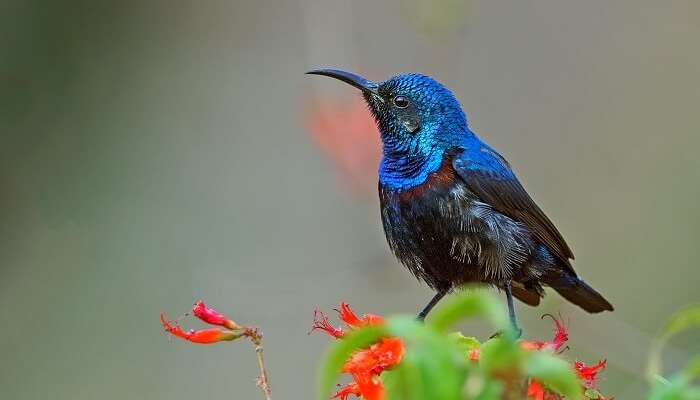 Located at an elevation of 1,294 m above sea level, Babington Point is the favourite place of nature lovers, wildlife enthusiasts, and birdwatchers in and near Mahabaleshwar. It's tranquil environment, excellent weather, and a sprawling cover of lush greenery lure in various kinds of animals and birds. Which is why a visit to this paradise is an absolute must and among the most incredible Mahabaleshwar things to do for wildlife lovers. Giving a soothing sense of peace and solitude, Babington Point is a marvelous place to visit during monsoons when the chance of spotting its winged visitors is the highest.
Location: Tapola Rd, Birwadi, Maharashtra 412806
Timings: 8 AM – 7 PM
7. Connaught Peak – Have A Picnic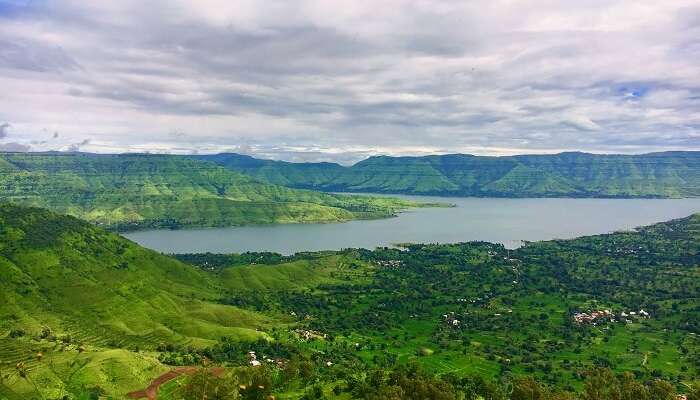 Connaught Peak was earlier called Mount Olympia and was later renamed after the Duke of Connaught. It offers the most dazzling views of the Venna Lake and the Krishna Valley from its prime elevation of 1,400 meters above sea level. Apart from gazing at stupendous views of Panchgani, Venna Lake, and Krishna Valley, travelers can go picnicking at this serene spot. Owing to its scenic location, picnicking is actually one of the best things to do in Mahabaleshwar and Panchgani.
Location: Connaught Peak Rd, Maharashtra 412806
Timings: 8 AM – 7 PM
Suggested Read: Top 15 Places To Visit In Mahabaleshwar
6. Rajpuri – Wander In The Historical Caves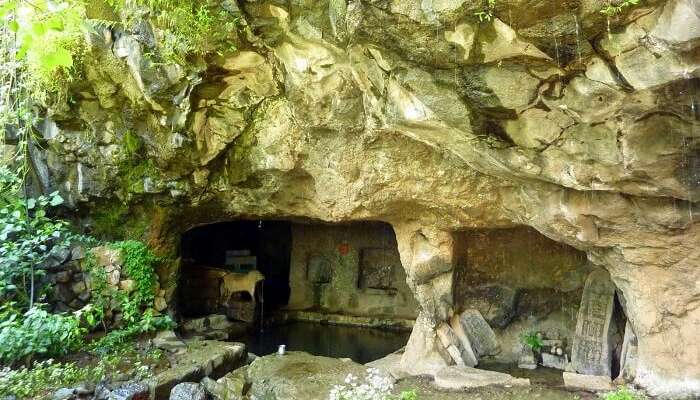 Image Source
The four Rajpuri Caves, situated about 10 km from the town of Mahabaleshwar and surrounded by large 'kunds', make up for an excellent sightseeing spot in Mahabaleshwar. It's dark and mysterious caves incite many a daring soul to come and explore these caverns. In one of the caves sits the Lord Karthikeya temple, while in another is a Goddess Ghatjal Devi temple. The remaining caves are interconnected by underground tunnels. What makes exploring these caves for adventure seekers one of the best things to do on a Mahabaleshwar sightseeing tour is the belief that these caves served as a shelter for Pandavas during their exile.
Location: Rajapuri, Maharashtra 412804
Timings: 6 AM – 7 PM
5. Arthur's Seat – Admire The Sweeping View Of Mahabaleshwar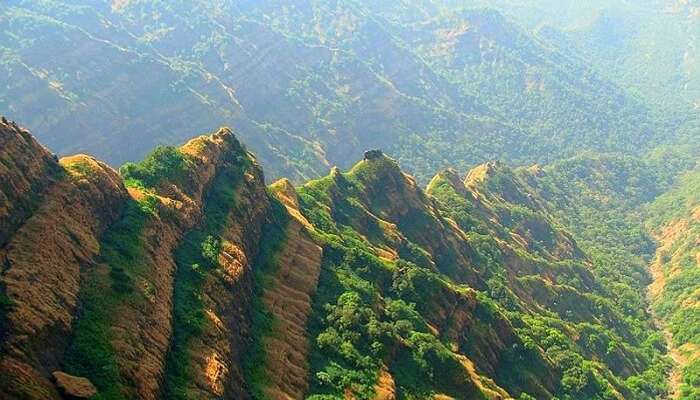 Image Source
If you are planning to cover some of the top places in Mahabaleshwar then you cannot miss Arthur's Seat from your itinerary. This is one of the best places to explore there as it gives a magical experience at an elevation of 1340 meters. It is believed that Sir Arthur used to come here and admire the view of Mahabaleshwar.
Location: Satara, Maharashtra 412803
Tip: You can go for this trek up early in the morning to avoid the crowd and to witness pleasant weather.
Suggested Read: Top 10 Restaurants In Maharashtra For Tasting The Best Foods Of This Indian State
4. Rock Climbing – Indulge In Exciting Activities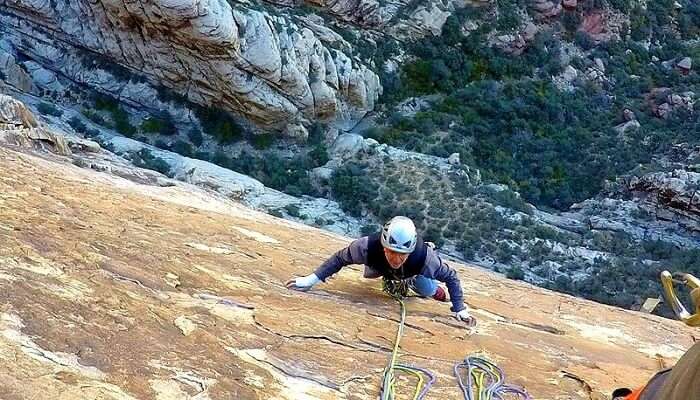 Image Source
If you are looking for adventurous activities to do in Mahabaleshwar then you will not be disappointed because there are several activities to opt for like rock climbing and ziplining. Whether traveling with your friends or family, you must go to Velocity Entertainmentz in Mahabaleshwar that offers all these activities and is the only place to be.
Location: Village Bhose, Panchgani, Mahabaleshwar Road, Mahabaleshwar, Maharashtra 412805
Company: Velocity Entertainmentz
Suggested Read: 8 Restaurants In Lavasa That Will Make You Smack Your Lips In Hunger In 2019!
3. Horse Riding – Explore The Hill Station On A Horseback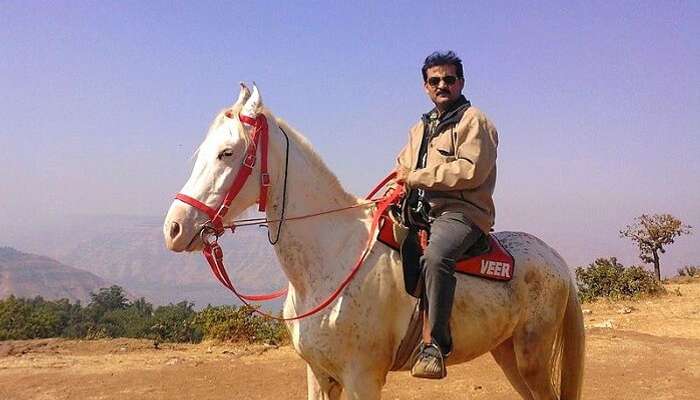 Image Source
Horse Riding is another popular activity to indulge in Mahabaleshwar. A spot near Venna Lakes and Table Tops are the major places where one can opt for this activity. At the lake, the activity starts in the morning at 9 and goes on till 6 in the evening. The best time to enjoy this activity is from October to June.
Location: Venna Lake
Cost: INR 15 – 200, depending on the distance
Suggested Read: 6 Places To Visit In Lavasa In Monsoon 2019 To Satiate Your Trip Cravings!
2. Town Bazaar – Indulge In Shopping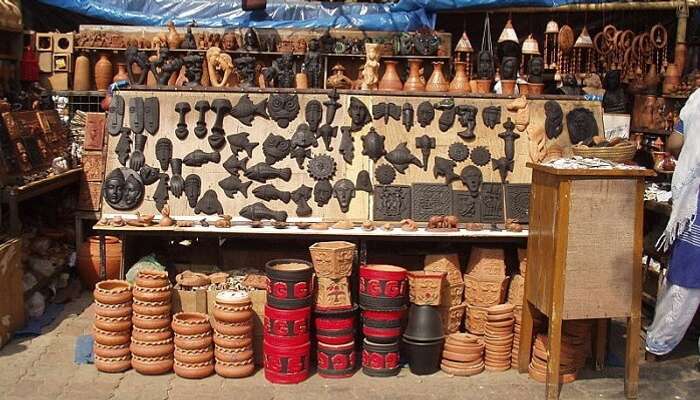 Image Source
Traveling to a new place and not indulging in shopping is like a crime. So, you must include shopping in your Mahabaleshwar bucket list because you will find a nice place to shop, that is, Town Bazaar. The locals here sell a variety of handicrafts, chikki and Kholapuri chappal.
Location: Town Bazaar, Mahabaleshwar
Timings: 10 am – 10 pm
Suggested Read: 17 Breathtakingly Beautiful Monsoon Getaways Near Pune And Mumbai In 2019!
1. Elephant's Head Point – Catch The Bird's Eye View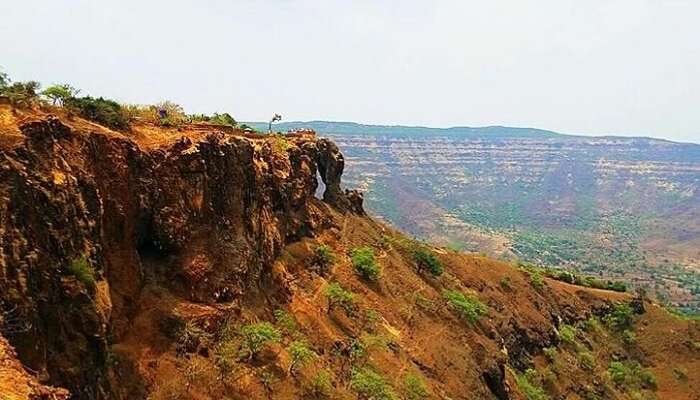 Image Source
One of the coolest places to be in Mahabaleshwar is Elephant's Head Point where you will get to savor the view of an elephant's head. Moreover, there is an echo point where you can hear your own echo clearly. A mesmerizing view along with pleasant weather will be all that you will need to beat the heat this summer.
Location: Satara, Maharashtra 402303
Timings: 6 AM – 7 PM
Further Read: Visit These 15 Tourist Places In South India During Summer To Escape The Scorching Heat
We hope this has solved your dilemma of what to do in Mahabaleshwar. Now escape to Mahabaleshwar and engage in these intoxicating and exciting activities for the most unforgettable moments of your life. Know of any more things to do in Mahabaleshwar? Pop them in the comments below.
Frequently Asked Questions About Mahabaleshwar
Q. What is the specialty of Mahabaleshwar?

A. Mahabaleshwar is famous as the grower and producer of various kinds of berries like strawberries and mulberries in abundance. In fact, the popular company Mapro, which happens to be India's leading producer and distributor of processed fruits was born in Mahabaleshwar itself! Other kinds of fruits and vegetables grown here n abundance include carrots and corn.

Q. What can we do in Mahabaleshwar?

A. There are plenty of things that you and your companions can do in Mahabaleshwar. You can choose to ride a shikara over the magnificent Venna Lake, go jungle trekking in Tapola, wander amidst the mysterious Pratapgarh Fort, take a refreshing dip at the Lingmala Falls, and seek Lord Shiva's blessings at Mahabaleshwar Temple. You can also try some delicious Strawberries with Cream at the Mapro Garden, watch the sunset at Wilson Point, engage in some birdwatching at Babington Point, go picnicking at Connaught Peak, or venture into the historical caves of Rajpuri, among other things.

Q. How many days are enough for Mahabaleshwar?

A. Being a quiet and peaceful hill town, Mahabaleshwar doesn't have a very jazzy nightlife. You won't really find any lavish bars or clubs here to spend your time as you will in the nightlife of Mumbai nearby. But it does have a lot of exciting things that you can engage in after sundown. You can sip on a strawberry milkshake with your friends at the Mapro Garden, watch the sunset at Venna Lake or Wilson Point, go shopping at the Town Bazaar, and watch a show or two at Velocity Entertainmentz, among other things.

Q. Which is better Mahabaleshwar or Panchgani?

A. There really isn't any comparison between the two as they're both equally beautiful. There are a plethora of exciting things to do in Panchgani as well as Mahabaleshwar. It's just that while Mahabaleshwar is more crowded and touristy, Panchgani is more quaint and peaceful. So, if you're looking for some thrill and adventure, you can choose to visit Mahabaleshwar, but if it's a chilled out and laid back holiday that you want, then you should head to Panchgani.

Q. Is Ola available in Mahabaleshwar?

A. Yes, you will easily be able to hail an Ola cab to get around in Mahabaleshwar. You can also hire a Meru cab, Savaari Taxi service, or take a bus to commute in and around this city.

---
Looking To Book An International Holiday?
Book memorable holidays on TravelTriangle with 650+ verified travel agents for 65+ domestic and international destinations.
---
People also read:
Hill stations near Ahmedabad Road trips from Mumbai Romantic places in Pune
Comments
comments