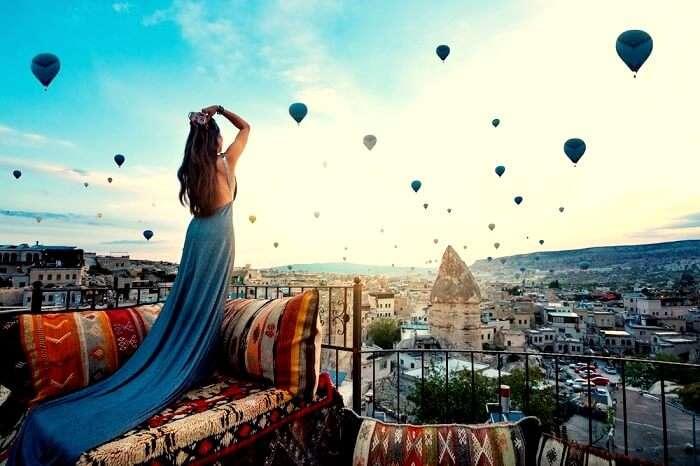 It goes without saying that Turkey's complex and rich history has fascinated travelers for time immemorial. The country is situated in the Asian peninsula, but interestingly it boasts of more than 2000 years of European history. If you seek delicious food, a vibrant nightlife scene, sandy beaches, and pleasant Mediterranean weather, look no farther than Turkey. Our guide to Turkey visa for Indians will tell you everything you need to know about the visa application process.
Turkey Visa For Indians

The Turkey Visa On Arrival for Indians was abolished in the year 2014. To enter Turkey as a tourist, you now need to obtain an electronic visa (e-Visa) or a sticker visa. The Turkey visa for Indian citizens is valid for a period of 90 days.
The processing time for e-Visa is under 3 minutes. However, the processing time for Turkey visa is 3 working days from the date of submission of application at the Turkish embassy. Clearly, the Turkish online visa procedure is quick, smooth and actually saves you time. Please note that an e-visa is only for tourist or trade purposes. For other purposes such as work or study, you must apply through the embassy.
Cruises From Turkey: 9 Liners That Will Set Your Luxury Records Straight
How To Get It

You can apply for an electronic visa or a sticker visa issued by a Turkish embassy or consulate in order to be able to enter into Turkey. Necessary infrastructure is also in place for obtaining Turkey visa for Indian citizens from the offices of airline companies carrying passengers to Turkey.
The visa application form for Turkey can be easily downloaded. The first step is to fill the form online with accurate details, take a print out, and sign it. Next, the completed form, along with the visa application fee and the documents required for Turkey tourist visa need to be submitted at the nearest Visa Application Centre. Once the visa is processed, the candidate can collect the relevant documents from the center in person or have it couriered.
To contact the Turkish embassy in India,
Address: 50-N, Nyaya Marg, Chanakyapuri, New Delhi-110021, India
Telephone: 0091112688 9053
Fax: 0091112410 1974
Website
7 Lakes In Turkey: Meander Through The Astounding Banks Of These Natural Wonders
Types Of Turkey Visa

Turkey grants 5 types of visa which you can choose from depending upon the purpose of your visit.
1. Tourist Visa: If you are travelling for seminars, exhibition, exhibition, sportive activity, cultural activity, touristic visit or planning to visit the Republic of Turkey of Northern Cyprus, you need to apply for the tourist visa.
2. Official Visa: Official visa is intended for courier and duty assignment.
3. Education Visa: Those people travelling for education purpose, course purpose, internship AISEC, internship ERASMUS, internship visa or learning the Turkish language need to apply for student or education visa.
4. Work Visa: Work visa is for those travellers who are assigned artists or journalists, travelling for employment purpose, assigned academics or lectures or an assigned sportsperson or free-zone labors.
5. Other Visa: Those who are visiting for documentary purpose, family union or medical or health treatment purpose falls under the category of other visa.
Visa Fee

The cost of a Turkey visa for Indian nationals depend on the visa category you are applying for. Choose the category for Turkey visa fees carefully while filling your visa application form. A single-entry Turkey visa for an Indian citizen costs INR 3940/- and a multiple entry tourist visa for an Indian citizen costs INR 13120/-. In addition to Visa and MasterCard credit cards, the e-Visa fee payment is possible by other credit cards and debit cards which are commonly used.
Theme Parks In Turkey: 10 Places That Will Bring Out The Adrenaline Junkie In You
Documents Required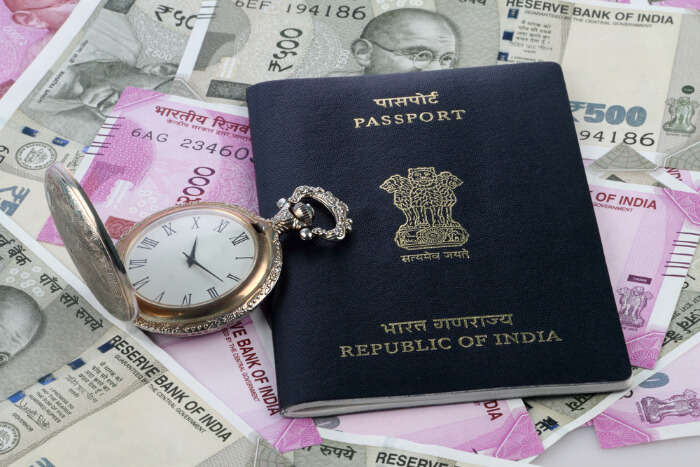 When applying for a Turkey visa for Indians, you will have to submit some documentation as part of the application process, Please note that all of the documents required for Turkey visa for Indians listed below in the checklist is mandatory for all applicants:
A passport with at least 6 months of validity.
Proof of confirmed hotel reservation, flight bookings and travel itinerary for your entire stay duration.
A copy of your completed visa application form.
Proof of your financial ability to support yourself during your stay. Turkey requires visitors to have at least INR 3,179/- per day for staying in the country.
Proof of having Police Clearance Certificate (PPC). If you have traveled to the United Kingdom, United States of America or any other Schengen country, then PPC is not required.
Turkey Honeymoon: 13 Romantic Experiences To Let The Love Blossom
The aforementioned type of Turkey visa for Indians allows you to stay up to 30 days in Turkey for the purpose of holidaying, attending conferences, getting a medical treatment, or visiting friends and relatives. Please note that this type of visa prohibits you from getting involved in any paid activities. We hope you keep this in mind when you apply for a visa to visit Turkey next with your family or friends. Make sure to keep your documents required for Turkey tourist visa in order!
For our editorial codes of conduct and copyright disclaimer, please click here.
Frequently Asked Questions About Turkey Visa For Indians
Is it safe to travel to Turkey currently due to coronavirus?
Turkey has observed zero cases of coronavirus so far. There is no ban on tourists except people traveling from China, Italy, and Iran. Nevertheless, the screening measures at the airport have become strict which all visitors are requested to comply with.
Can I get a Turkish visa on arrival?
Turkish visa on arrival for Indians was abolished in the year 2014. Now, you need to obtain an electronic visa (e-Visa) or a sticker visa in order to enter Turkey as a tourist.
Is it easy to get Turkey visa from India?
Yes, it is quite easy to get Tukey visa from India. All you need to do is apply for the electronic visa for which the form can be easily downloaded. The processing time for Turkey visa is 3 working days from the date of submission of application at the Turkish embassy.
Is Indian driving license valid in Turkey?
In order to drive in Turkey, the driver must present a valid national driver's license that has been held for at least 2 years. It is highly recommended to have an International Driving Permit (IDP).
How can I get Turkey visa from India?
Two Ways to apply for a Turkey Visa
There are two ways to apply for a visa to Turkey: Option 1: Download the form from one of the approved visa centre's website. Fill up the form online, take a print, sign it and then submit the form at the centre.
Is Schengen visa valid for Turkey?
Ordinary passport holders with a valid Schengen, USA, UK, Ireland visa or residence permit may get their one month single entry e-Visas via the website www.evisa.gov.tr.
How much is a visa for Turkey?
Turkish visit visas are valid for multiple stays up to a maximum of 90 days in a 180 day period. An e-visa costs $20 and you can pay by credit or debit card.
Is Turkey visa free for Indian?
Indian passport holders who have valid visa or residence permit from Schengen, US, UK and Ireland are eligible for Turkish e-visa. Indians who do not have valid visas or residence permits of these countries will, however, need to apply for sticker visa, with the single entry visa fee being Rs 3,940.
---
Looking To Book An International Holiday?
---
People Also Read
Malaysia Visa For Indians Indonesia Visa For Indians Vietnam Visa For Indians