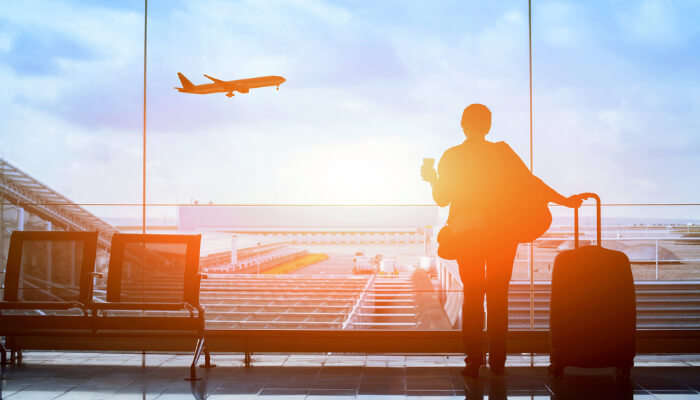 Uzbekistan, lesser-known and an offbeat Asian country is home to some of the most amazing and fascinating architecture and history. Places like Samarkand, Bukhara, and Khiva will not let you down and let you leave disappointed. The Silk Road here will leave you spellbound. Though under lots of hard and strict rules and policies, it still is a very friendly nation and you'll love the people here. Visiting this country should be a dream if you are a real traveler and here is how you can get an Uzbekistan visa for Indians to fulfill your dream.
Uzbekistan Visa For Indians
Due to the growing footfall in the country, many people wish to visit here at least once. There are some rules and things that should be kept in mind before applying for Uzbekistan e-visa for Indian citizens. Below you'll find all the necessary information you need to know. Take a look:
Documents Required For Uzbekistan E-Visa
Documents Required For Uzbekistan E-Visa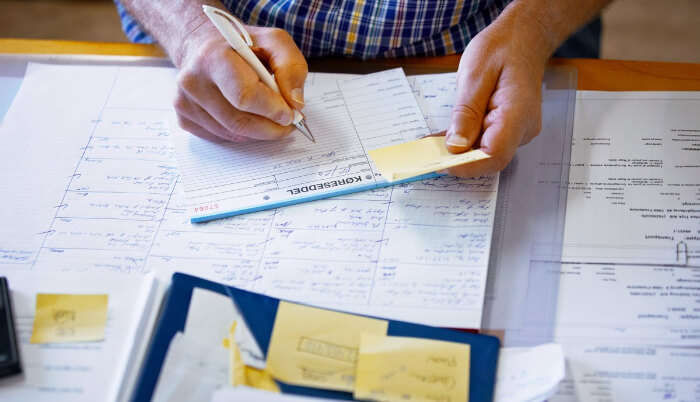 Personal documents are a crucial part whenever it comes to international holidays and trips. There are few documents that are Uzbekistan Visa requirements for Indian passport holders, they are:
1. A Valid Indian Passport
The passport is, of course, the primary document which you should have for any international holiday, for Uzbekistan visa or any other visa you need a passport that is valid for three months after the termination of your visa, that is 3 months after your visa expires.
2. A Passport Scan
The next step is you need to upload an information page of the passport. Click a photo of the first and the last page of the passport and upload it on the e-visa platform.
3. Passport Size Photos
One of the other Uzbekistan Visa requirements for Indian passport is that you need to upload your passport size photos and that's why it is suggested to get them beforehand.
4. Your E-Mail Address
An e-mail address needs to be mentioned, and be careful about which e-mail id you give as the visa will be sent to this email address.
5. Final Payment
You can pay via various means for your tourist visas like Paypal and debit and credit cards also. Be careful at this stage, with the account information and other spellings as this is the final and the most crucial stage for Uzbekistan visa for Indian citizens.
Must Read: 8 Smart Uzbekistan Travel Tips To Help You Make The Most Of Your Trip!
Applying For E-Visa

Applying for Uzbekistan tourist visa for Indian Citizens is a very easy process. There are certain steps that you need to follow. They are:
First Step: Fill in the general information, your name, caste, sex, etc and also the date of departure. You also need to select the processing time.
Second Step: In this step, you need to check the details again and make the final payment.
Third Step: This is the step when you need to upload your photo and fill a questionnaire. You also need to upload your passport scan.
After following these steps, you are done and now wait for the arrival of your e-visa. If you have the slightest of doubts you can reach the customer care which is available 24X7.
Suggested Read: Uzbekistan Nightlife: Explore The 10 Most Vibrant And Exciting Nightlife Spots
Process, Time And Prices
iVisa has three options for the visitors, each having different time and price those three options are:
Standard Process: The application would be completed within or in 7 days and the cost will be USD 46.50
Rush Process: The application would be completed within or in 5 days and the total cost would be USD 71.50
Super rush processing: As the name suggests the visa will arrive within 72 hours but the cost now would be USD 96.50
Suggested Read: 10 Ancient Museums In Uzbekistan For An Exciting Historical Tour In 2022
Things To Remember

1. Validity Of The E-Visa: The Uzbekistan E-Visa for Indians is valid for 90 days after it is approved.
2. You can enter Uzbekistan only once through eVisa i.e just a single entry is allowed through visa.
3. E visa for kids: All Indian citizens wishing to travel Uzbekistan need Uzbekistan visa, even kids.
4. The prices mentioned above are for a single entry Uzbekistan visa for Indians, the prices may vary depending upon the time and type you require.
The process takes a little time and many people think that registering online is not a safe option, but this is not a case with iVisa services. They assure the guests that their information will remain confidential. So, book your holiday to Uzbekistan, the city of aesthetics and have the time of your life.
Further Read: 10 Trending Places To Visit In Uzbekistan For A Fabulous Vacation In 2022
Kyrgyzstan visa for Indian nationals takes around 4 to 5 days to get processed once it is submitted by the Authorised Visa Agents. These days would be excluding weekends and other public holidays.
Once you receive the good news that your visa has been approved, start thinking about the beautiful memories you will make in the mesmerizing country of Kyrgyzstan. Book your vacation to Kyrgyzstan and have the best time of your life.
Frequently Asked Questions
Q. Is Uzbekistan safe for Indians?
A. Yes, traveling to Uzbekistan is safe for Indians. But before planning a trip, make sure you know all the information about Uzbekistan Visa for Indians.
Q. How much is a visa for Uzbekistan?
A. The cost for an Uzbekistan visa ranges from US$ 60 to US$ 100 for most of then nationalities. The cost differs depending on which visa you require – 30-days, single-entry or multiple-entry visa.
Q. Do I need a tourist visa for Uzbekistan?
A. If you are planning a trip to Uzbekistan, then a visa is necessary.
People Also Read
Singapore Visa For Indians Bhutan Visa For Indians Vietnam Visa For Indians
div.nav-links {
display: block;
float: left;
width: 100%;
padding: 0 20px 10px;
}
div.nav-links a {
display: inline -block;
float: left;
margin-right: 4px;
font-size: 13px;
webkit-box-sizing: content-box;
-moz-box-sizing: content-box;
box-sizing: content-box;
-o-text-overflow: clip;
text-overflow: clip;
text-decoration: none !important;
margin-top: 5px;
border: 1px solid #c8c8c8;
font-style: normal;
border-radius: .25em;
padding: .2em .6em .3em;
line-height: 23px;
}
div.nav-links a:hover {
background-color: #009688;
color: white;
}