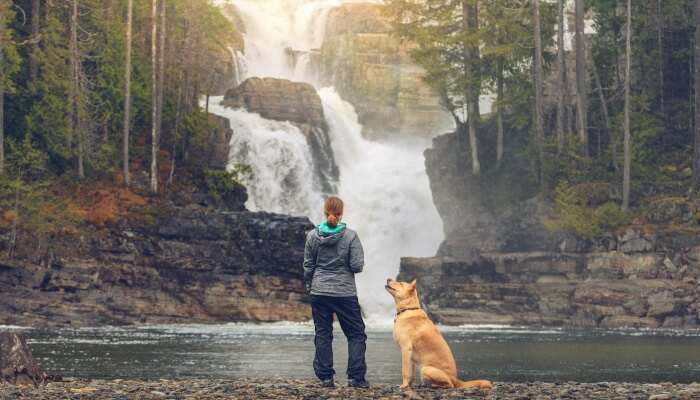 Stop. Pause. Look up from your laptop and imagine you are hiking up tough hills and are surrounded by nature's beauty all around. Now repeat and think how badly you want that kind of a break to get away from all the office work, the targets and the monotony of life. And here we are exactly going to communicate what one should be doing instead of just being a slave to the corporate world. You should be exploring these beautiful Vancouver waterfalls and be having the time of your life.
Misty sights and taking a swim at these mighty waterfalls if you are feeling courageous is what will make you feel like the happiest person alive and will rejuvenate you. Yes, Vancouver offers many beautiful trails and obscure thick forests and pristine lakes and its very easy to look over the waterfalls in Vancouver Canada but that should not be the case. These waterfalls glistening when sunlight falls on them and gushing through a thick forest offer a sight to behold and you will definitely be spellbound. Here we have listed out five of the most famous waterfalls in Vancouver which you must visit on your visit to Canada's most ethnically diverse city.
5 Gorgeous Vancouver Waterfalls
These are some of the most gorgeous waterfalls in Vancouver. You simply can not miss out on them on your next trip to the beautiful city.
1. Kennedy Falls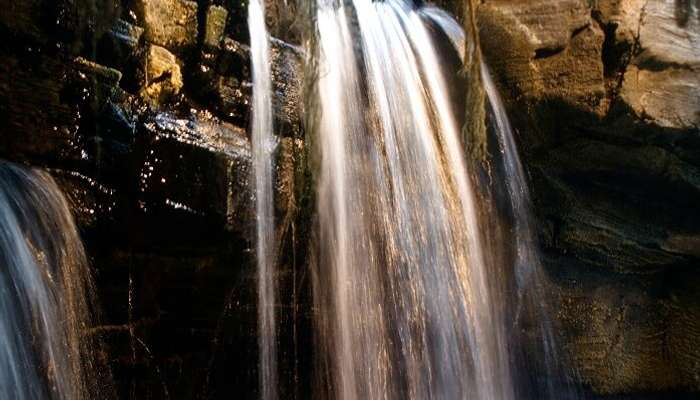 One of the most famous waterfalls in North Vancouver the Kennedy Falls is the place you can visit if you want a rugged and rough hike along the countryside behind Mt. Fromme in Lynn Valley. A 10 km round tip trek to the falls is as adventurous and exciting as it gets. Also known as the 'Big Cedar Trail' because of a 600 year old Red Cedar Tree that visitors encounter on their hike the Kennedy Falls are going to be one hell of an experience.
Trek Time: 5 hours
Location: The trek starts and ends atop Mountain Highway.
How To Reach: The Kennedy Falls is a 30 minute drive from Downtown.
Must Read: 10 Vancouver Hotels For Luxury And Budget Travelers
2. Granite Falls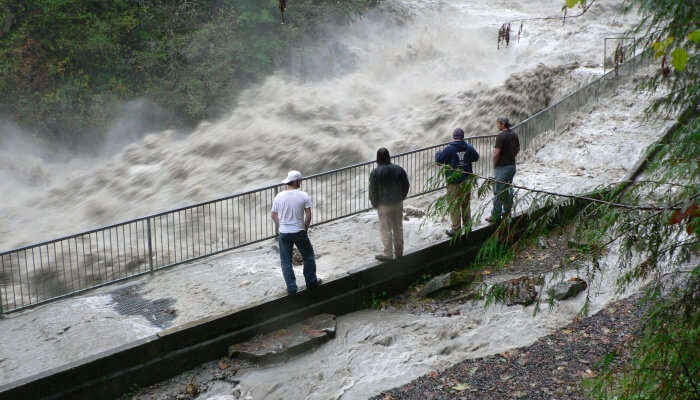 There is a city that goes by that name and that maybe speaks volumes for how important this place is. If you want to take the Indian Arm Trail well good luck for the trail. If not then you will have to kayak to Granite Falls. The falls also offer a picturesque campsite location for those of you who don't feel like coming back on the same day. Granite Waterfalls in Vancouver was initially a port for Coast Salish tribes before American settlers got in there. These beautiful waterfalls offer views that one can't get at usual places and is definitely a delight to be at.
Trek Time: 4 hours from Deep Cove
Location: Granite Falls, Granite Falls city, Washington
How To Reach: The place is a 30 minute drive from Downtown Vancouver
Suggested Read: 10 Best Things To Do In Vancouver For All-round Fun
3. Shannon Falls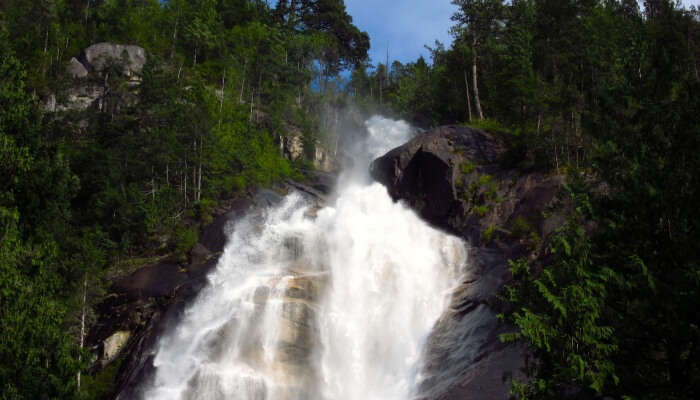 Located within the Shannon Falls Provincial Park the Shannon Falls is British Columbia's third tallest waterfall and offers the most serene and beautiful views. If you want a good old trek then you can climb all the way up to the very popular Stawamus Chief and enjoy your trip to one of the best waterfalls in Vancouver. Also, if you are a fan of rock climbing or wanna try it then on the south of the falls there are many great routes to undertake the same.
Trek Time: 5 Minutes
Location: Trek starts and ends at the Shannon Falls Provincial Park
How To Reach: 45 minutes drive from Downtown Vancouver
Suggested Read: 10 Best Places To Visit In Vancouver That Are Filled With Love, And Life!
4. Gold Creek Falls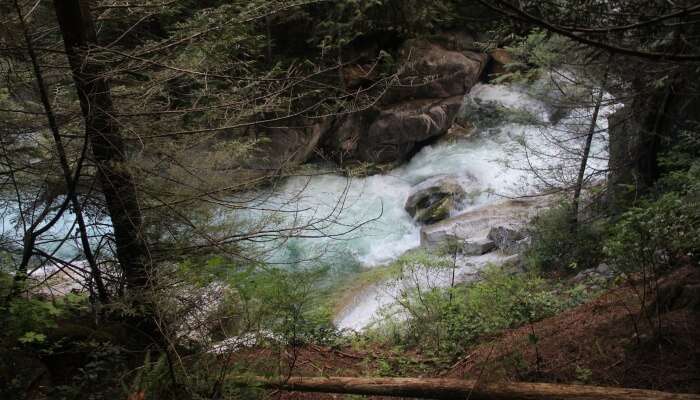 Located inside the Golden Ears Provincial Park the Gold Creek Falls are pure magic. The trail starts near Alouette Lake in Maple Ridge and pass through gorgeous mountains and obscure rainforests the Gold Creek Falls are all about scenic views and magic happens here everyday when one gets to see the beautiful waterfalls and they too believe in the same. Hardly a one hour thirty minute drive from downtown Vancouver this waterfall is a must visit.
Trek Time: 2 hours
Location: Trail starts and ends at Golden Ears Provincial Park
How To Reach: The Gold Creek Waterfalls are a one and a half hour drive from Downtown Vancouver.
Suggested Read: Top 21 Things To Do In Canada For An Absolutely Thrilling Holiday In 2019
5. Crystal Falls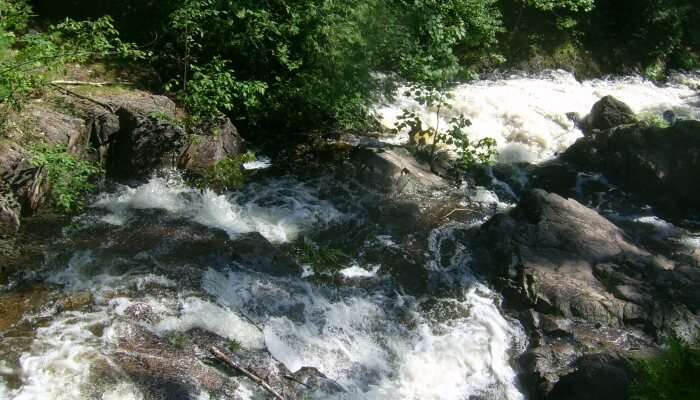 Running across the Upper Coquitlam River and wandering across moss covered forests the Crystal Falls are very accessible. Taking an easy 7 kilometres trek to reach the beautiful cascading waterfalls is all worth it for the beauty of these falls is mesmerising and will take over your. The water from this waterfall pours into the Coquitlam River and the historic Crystal Falls are one of the most famous waterfalls in Vancouver and you shouldn't miss out on it.
Trek Time: 2 Hours
Location: The trail starts and ends on Karley
How To Reach: The Crystal Falls are a 45 minute drive from downtown Vancouver
Further Read: Canada In September: Your Personal Guide For A Tour Down The Best Experiences
With these many options available one can never get bored. In fact you can just plan a trip to Canada just to explore the beauty of these waterfalls. If you are already excited and can imagine the scenic beauty around these falls and the gushing sound of the cascading waterfalls then browse through these great customizable options for a relaxed vacation in Canada.
People Also Read:
Arizona Waterfalls Waterfalls In Texas Austin Waterfalls
Comments
comments