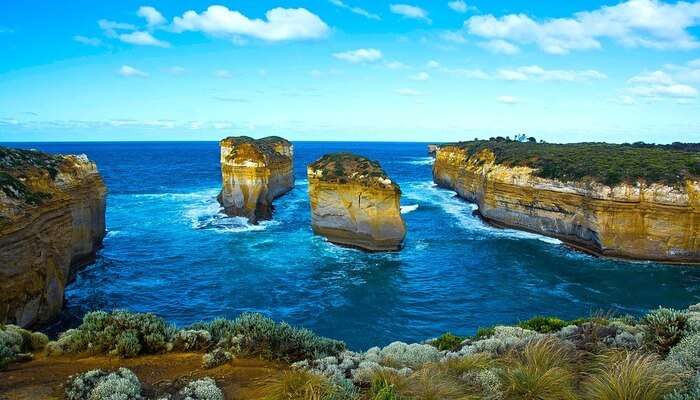 Cover Image Credit: Pixabay.com
The gorgeous city of Victoria looks spectacular in March; this is that time of the year when the city witnesses a huge number of national as well as international travellers. Victoria in March has some amazing events for all its visitors. Welcome the warm breeze and festival season with a big bang during March.
Victoria is a southeast Australian state which encompasses mountains, national parks, surfing beaches and wineries. Melbourne, the state capital, has an abundance of 19th-century 'laneways', and a central arts precinct. Therefore, while visiting Victoria, you can be sure to have a lot of fun.
Best Time To Visit Victoria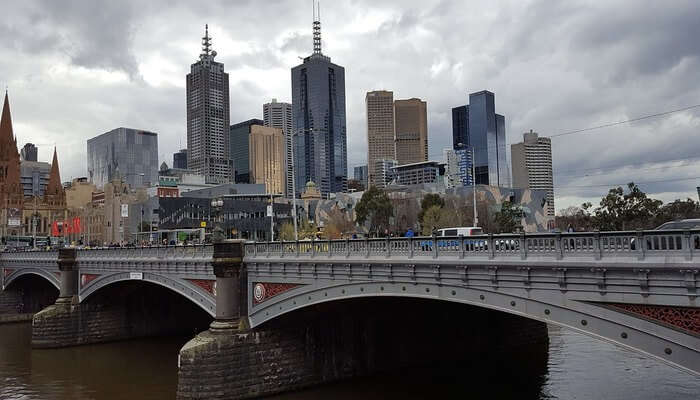 The months between March to May is the perfect time to visit Victoria; the spring season is pleasant and alluring. Post winter, you can witness beautiful lush greenery, crystal clear sea, and fresh air will rejuvenate your soul. Retreat yourself and relax under the sunny skies. During March, the average high temperature is usually between 40 °F to 60 °F.
3 Best Places To Visit In Victoria
Victoria is a spectacular place and witnesses a huge number of travellers across the globe. It is a dream destination for travellers who love nature and wildlife. When you are in Victoria drive through the spectacular Great Ocean Road, relax on the beach, fall in love with the lush greenery of the national park and witness cute little penguin colony.
1. Grampians National Park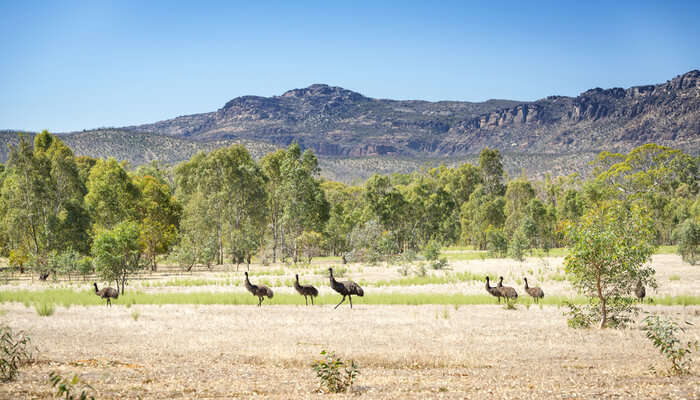 The Grampians is a mesmerizing National Park which is famous for scenic diversity, be it the rugged sandstone ridges or colorful wildflowers, you will be amazed to observe the natural beauty. This place is a visual delight for all nature lovers, your camera has got a lot to do as you get to click picture-perfect shots and pretty sunset views.
Moreover, Grampians National Park is home to many native birds so you can enjoy bird watching and walk through the trail area. Fall in love with the fascinating indigenous natural art.
Must Read: 5 Exciting Things To Do Near Victoria In April On A Singapore Holiday
2. Phillip Island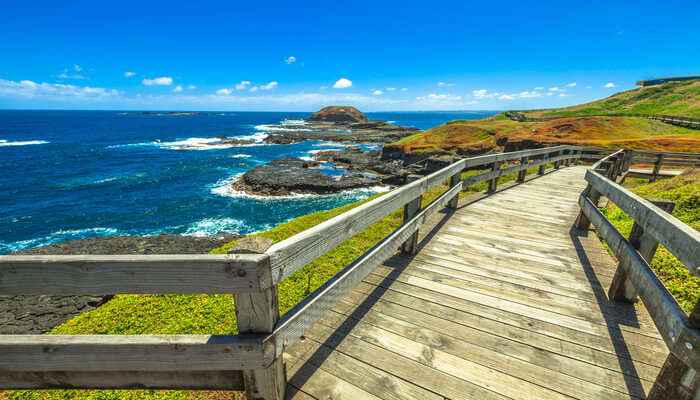 Phillip Island can be reached within 2 hours via car. It is a beautiful island that is famous for its cute colony of little penguins. It is one of the famous tourist attractions in Victoria. The Penguins reach the sea's shores during sunset and you can view the penguin parade from your platform. It is adorable to watch the penguin tour – don't miss to click some awesome pictures.
The center has a lot of interesting information to share with travellers. When you are in Phillip Island, don't miss a visit to the penguin colony and Koala conservation center. This island is famous for its gorgeous beaches, various water and surfing activities. When you are in Phillip Island, the summer carnival should not be missed.
Suggested Read: 3 Best Things To Do Near Victoria With Family In Singapore For A Fun-Packed Vacation!
3. Bendigo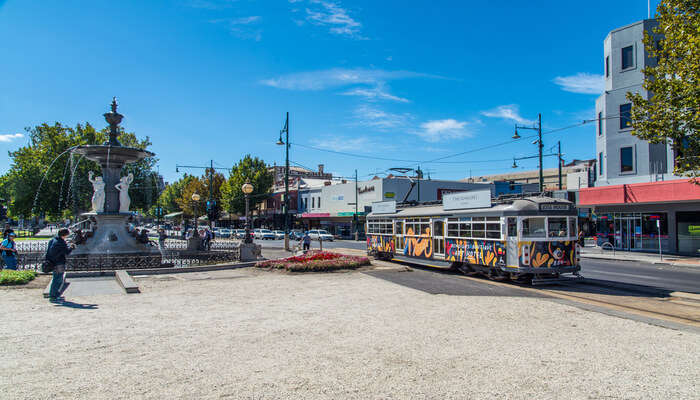 Bendigo is a must-visit for all history lovers, this place offers an insightful view of Victoria city's past. It is famous for rich heritage, gold rush history and a lot of curious tales. Witness the rich heritage and take cultural tours to the science museum, art gallery, and the beautiful Lake Weeroona.
Suggested Read: 3 Best Things To Do Near Victoria On Weekends While In Singapore!
3 Best Things To Do In Victoria
If you wish to engage in something amazing things to do in Victoria, then here is the list of the 3 best things to do to take home some good memories of Victoria.
1. Ararat Gallery TAMA: A Dream Destination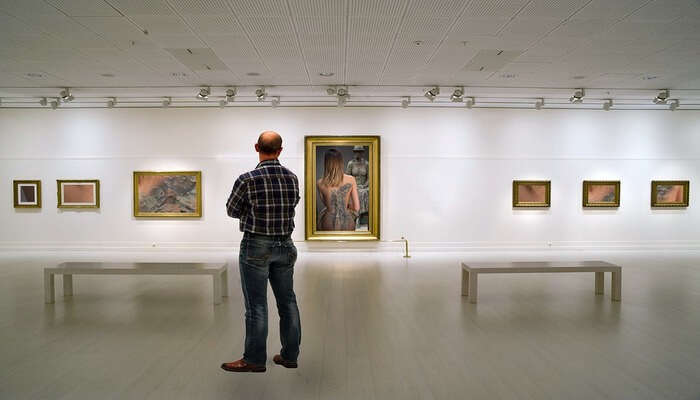 Gallery TAMA is a dream destination for all art lovers who love textile art. You can explore a wide array of fiber art collections starting from early 1970s. You will be amazed to notice the development in the textiles and fiber-based art form. The collection is huge and beautiful.
Suggested Read: 3 Best Things To Do Near Victoria With Friends While Holidaying In Singapore!
2. Scienceworks: Let Science Amaze You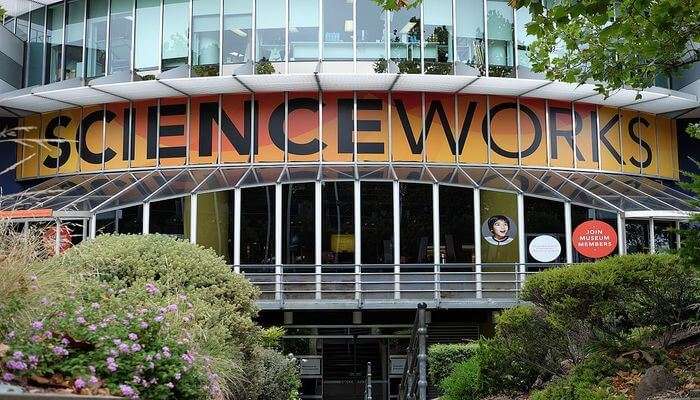 Scienceworks was started in the year 1992 and loved by kids as they can enjoy various science plays. Scienceworks will amaze your curious minds and is a must-visit for people of all age groups. Be it the gigantic machines, lightning room or various exhibitions, Scienceworks is a masterpiece.
Suggested Read: 4 Best Things To Do Near Victoria, Singapore For A Soul-Stirring Vacation
3. Visit To The Bustling Queen Victoria Market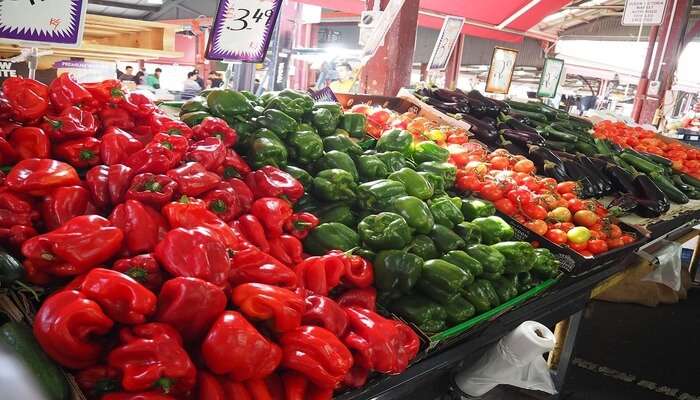 After a lot of city-hopping, it is time for some shopping. Queen Victoria Market is the ultimate traveller's destination to shop good local souvenirs. The market is home for more than 600 small businesses, here you can find the best handmade, unique products that include coffee, food, clothing, craft, and other souvenirs. The market offers a lot of friendly banter and traders. Explore the local delicacies and enjoy the ultimate foodie tour.
Suggested Read: 5 Museums In Victoria, Singapore For You To Reminisce The History & Culture
Best Places To Stay In Victoria
There is no shortage of accommodation when it comes to staying in Victoria. The place is surrounded with a lot of fancy 5-star hotels as well as easy home stay options. Here is the list of 3 best options to stay in Victoria.
1. The Hotel Windsor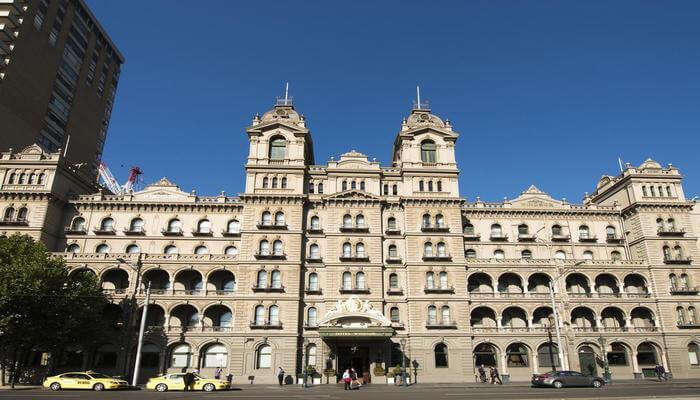 For a luxurious and affordable stay at Victoria, Hotel Windsor is a nice option. This hotel was built in the year 1883 and sets the perfect benchmark for style, comfort, elegance, sophistication, and hospitality. The Hotel is located in the central part of Melbourne and has added amenities like on-demand films, minibar, TV, and housekeeping.
Suggested Read: 3 Exciting Things To Do In Victoria With Kids In Singapore
2. Adina Apartment Hotel Melbourne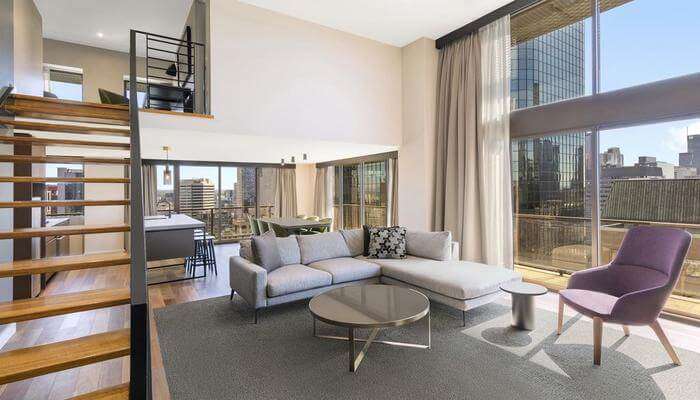 Apartment-styled hotel is an excellent choice to rest and have a peaceful stay during the vacation. Adina Apartment Hotel Melbourne is a family-friendly hotel and is backed by many excellent restaurants and attractions. The wide array of room amenities include free internet, pool, conference facilities, restaurants, kitchenette, shower, etc. Adina Apartment Hotel Melbourne ensures you have a comfortable stay and rejuvenate yourself.
Suggested Read: 4 Things To Do In Victoria At Night For A Great Night Out In Singapore
3. Sofitel Melbourne on Collins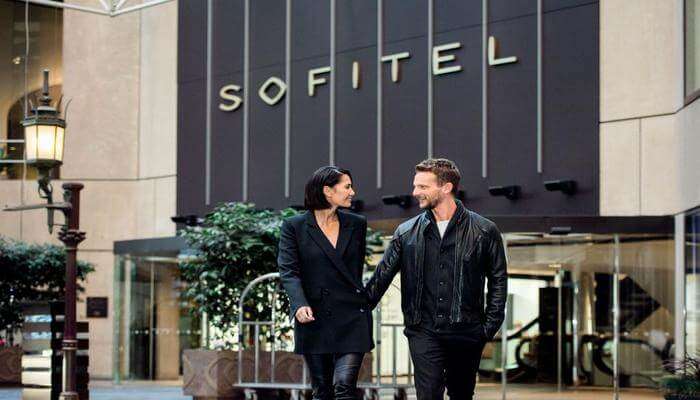 How about spending your vacation in a luxurious place? Sofitel Melbourne on Collins is a nice option. This hotel is located a few minutes away from Melbourne Cricket Ground and is an award-winning hotel. Sofitel Melbourne on Collins hotel has 363 luxurious rooms and the 36th floor offers a breathtaking view of the gorgeous city. The wide array of amenities includes a bar, lounge, evening entertainment, airport transportation, etc.
Suggested Read: 3 Exciting Things To Do In Victoria Singapore For A Fun Vacation
How To Reach Victoria?
There are 3 options to reach Victoria – by air, train and road. Here's how:
By Air: Victoria City is just 25 minutes away from Melbourne. The Melbourne airport supports 30 international airlines and various domestic airlines. Fly directly to Melbourne from America, New Zealand, London or India.
Train : To reach Melbourne, you can take a train from the suburbs to Victoria.
Road: Once you reach Melbourne, you can drive to Victoria via car, it is just 25 minutes away. You can also opt for public buses, trams or cab services.
Further Read: 8 Best Bars In Victoria For Some Extra Fun And Frenzy In This Singapore Land
The beautiful city of Victoria is loaded with surprises and it is one of the best places to visit in Australia. The beautiful landscape, crystal clear beaches, lush greenery, and rich biodiversity will make your trip to Victoria memorable. This detailed Victoria in March guide will ensure you have a fun-filled vacation.
Frequently Asked Questions About Victoria In March
What is Victoria famous for?
Victoria is a beautiful city which will amaze the visitors with beautiful landscapes, coastlines and spectacular mountain ranges.
What is the best time to visit Victoria?
The month of March to May is the best time to visit Victoria. Before planning a trip don't miss to check out Victoria in March guide.
How safe is to travel from Melbourne to Victoria in public transport?
Traveling through public transport in Australia is safe. While traveling keeps a check on the nearby surroundings and be aware of pickpockets.
What is the common language spoken in Victoria?
Mandarin is commonly spoken in Victoria but the local people speak and understand English.
Is Victoria is safe for female travellers?
Victoria is a safe place for female travellers and well as solo travellers. Be attentive to your surroundings and always have your phone next to you.
---
Looking To Book An International Honeymoon?
---
People Also Read
Dubai In March Europe In March Switzerland In March