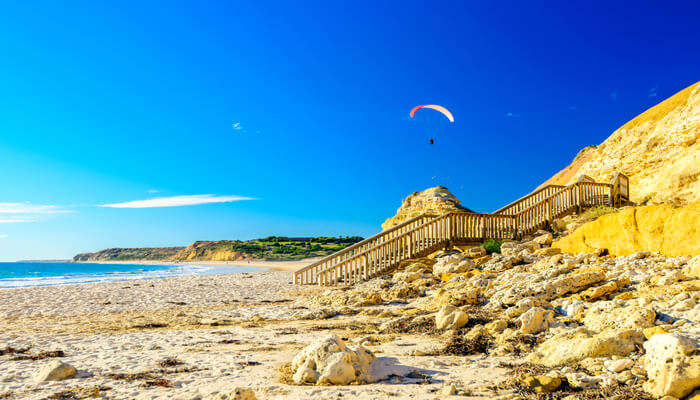 Aussies have a way with life. They can jump out of a helicopter and dive in the sky, dive into the ocean to witness the Great Barrier Reef, and cruise & surf through the deep blue sea. In short, there are a myriad things to do in Australia that natives as well as tourists can indulge in. Here's the best of all that you can do on your trip to Australia, whether you're looking for leisure, wildlife, or adventure.
Leisure Activities In Australia
Here are some of the leisure activities to indulge in Australia during your vacation in this country:
1. Uluru Sunset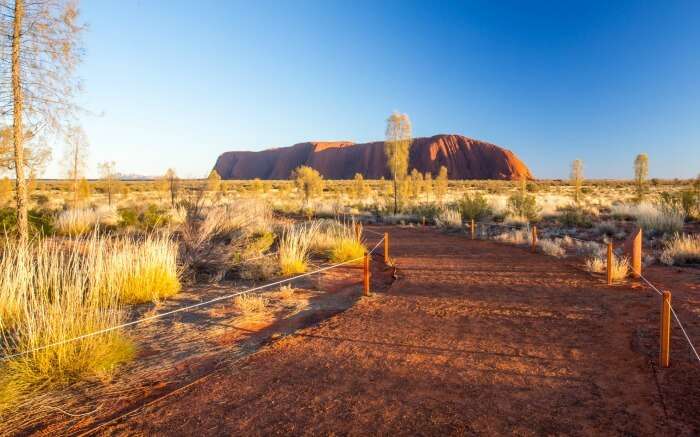 Uluru-Kata Tjuta National Park weaves a brick-red sandy landscape and the touch of golden sunrays only makes it more beautiful. This World Heritage Site features rock formations, called Uluru and Kata Tjuta. In terms of flora and fauna too Uluru is affluent; you can spot black-footed rock wallaby, perentie lizard, red kangaroo, and Australian bustard – among many other bird and animal species – around. Wildlife is not where it ends, Uluru is where you can indulge in various exciting activities like camping, barbeque buffet dinner, and ballooning.
Other activities to try in Uluru: Camping, helicopter rides, learning about aboriginal culture, and dining at Sound of Silence
How to reach Uluru:  Direct flights ply between Sydney and 
Ayers Rock Airport at Yulara, the nearest airport from Uluru. From other cities too, you can opt for connecting flight. The other alternative is a rented car, which you can arrange for yourself in advance and reach Uluru as oper your convenience.
Best time to visit Uluru: May to September is the best time, since the weather is cooler, allowing easy and comfy exploration.
2. Parramatta River Cruise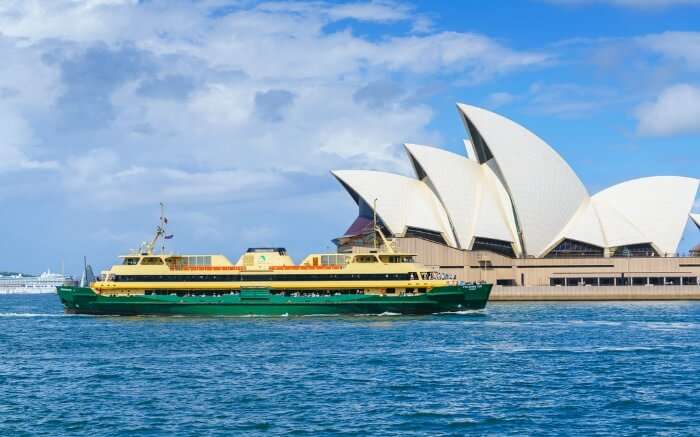 Australia can make any cruise-lover fall head over heels in a flash. Sydney, the capital of the country, is bejeweled with an inspiring skyline and glimmering water bodies. Cruising past the famous landmarks of the city, like the Opera House, is sheer delight. If cruising is what you love, there is Parramatta River Cruise and Showboat Dinner Cruise. Just hop aboard and live the best life, my friend!
Other ferry trips in Australia: Watsons Bay, Cockatoo Island, Darling Harbour, and Mosman
How to reach Sydney: Sydney is an important tourist destination of Australia, and is well connected to major cities of the world.
Best time to visit Sydney: September to May is an ideal time, owing to pleasant weather. However, if you're looking for more peace, visit during September and November, post which the peak tourist season begins.
Must Read: 10 Free Things To Do In Sydney That Will Make Your Trip Look Extravagant
3. Barossa Valley Wine Tour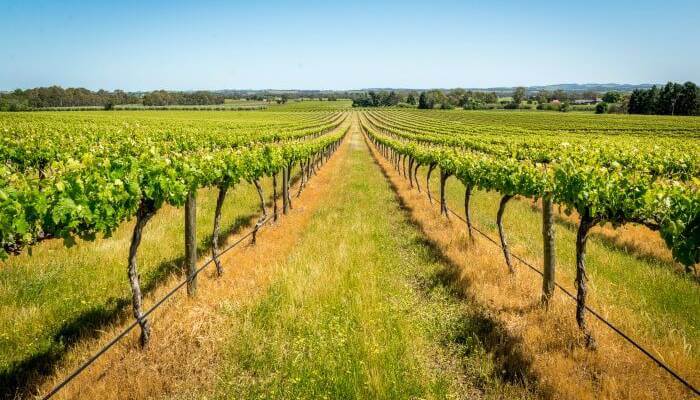 Good wine gives good vibes, and that's exactly why wine tasting in Barossa Valley is rated among best things to do in Australia. The region, along with being flecked with wineries, has farms and villages. The locals are very welcoming, and the warm hospitality will make you feel at home. Best festivals and events in Barossa Valley: Grapefest, Barossa Vintage Festival, and Barossa Gourmet Weekend Best things to do in Barossa: Wine tasting, dining, cycling, shopping, and heritage walks Recommended accommodation: A Secret Garden, Almond Tree Cottage, 1860 Wine Country Cottages, and Angaston Mews Apartment
How to reach Barossa: Adelaide Airport is the nearest airport from Barossa Valley, at a distance of 76 km. From Adelaide Northern Expressway provides direct road access to Barossa, and the route happens to be mesmerizing.
Best time to visit Barossa: February to April is considered the best time, as the average temperature ranges between 14 to 24 degrees Celsius.
4. Open-Air Movie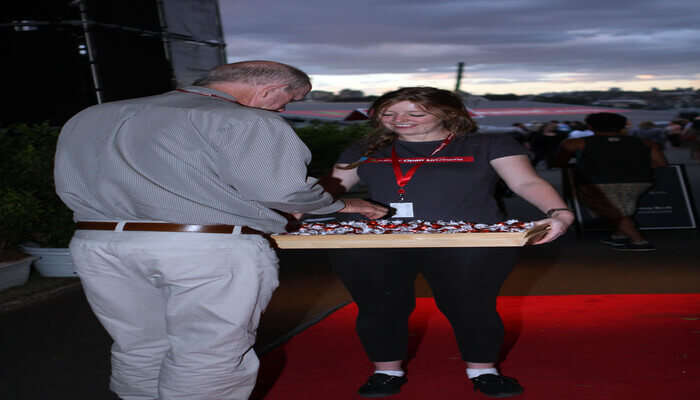 Image Source Watching a movie in an air-conditioned theater on a plush couch is mainstream. The open-air cinemas in Australia have turned the movie-watching experience into a celebration. It is wonderful experience, especially for first timers.
Best open-air theaters in Australia: Ben & Jerry's Openair Cinemas, St George OpenAir Cinema, and Moonlight Cinema Sydney
Suggested Read: Palm Beach In Australia: Know Everything Needed To Visit
5. Great Ocean Road Drive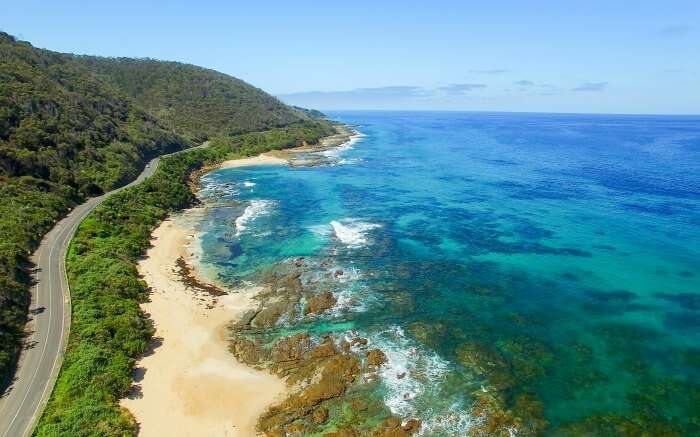 The Great Ocean Road trip puts most other road trips to shame. This 243 km long stretch takes you through the Eastern Coast of the country, while the playful sea breeze keeps you company. The waves gambol, as you drive past (or have a stopover at) the Twelve Apostles, and other popular attractions of Australia. Things you'll need: International Driver Permit and travel documents Recommended stops: Otway National Park, Twelve Apostles, London Bridge, and Loch Ard Gorge
Best time for Great Ocean Road drive: December to February is considered the best time for the Great Ocean Road Drive. This also is the peak season time, so assure advance bookings of your activities, stay, and of course your ride.
Suggested Read: Video: The Atlantic Ocean Road, For The Most Thrilling Drive Of Your Life
6. Helicopter Ride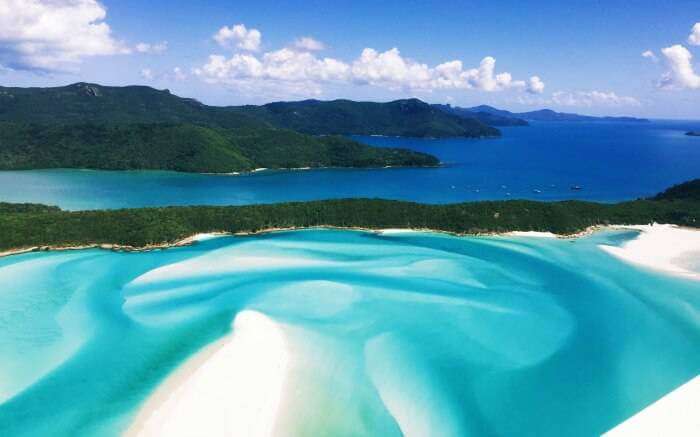 Whitehaven Beach is among the most popular beaches in the world. Why would you want to miss a chance to watch it right in front of your eyes? Watch the bluest of blue ocean waves kiss the whitest of white sands of Whitsunday Island from a helicopter. Descend to enjoy a feast comprising a gourmet meal and sparkling wine.
Estimated cost: INR 22, 000 per adult (minimum 2 passengers required for booking)
Best organizers: Hamilton Island Air, Heli Taxi Whitsundays, and Whitsundays Scenic Flights
Best time to visit Whitsunday Island: September is the recommended time to visit the Islands, since the weather is sunny, with lower humidity and least expectations of rainfall.
Suggested Read: 21 Best Resorts In Australia For The Perfect Vacation Down Under
7. Pink Lake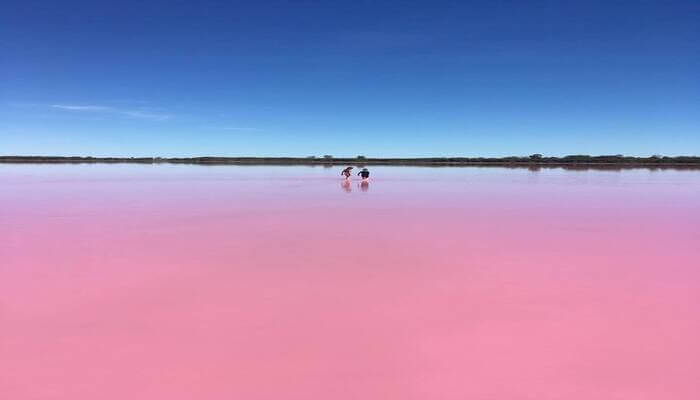 Image Source Western Australia's landscape is prettified with pink lake, which looks too dreamy to be true. Touring this has to be in your list of things to do in Australia. The lake is pink due to microbes that love salt. Even though you'd want to do this the whole day, glancing is not just the only thing you can do here. The vicinity of Pink Lake in Esperance (Lake Hillier) opens a wide world of activities which includes horse riding, cycling, kayaking, and 4WD driving.
Best time to visit Lake Hillier: The temperature in Esperance stays between 20 to 30 degrees, during the month of January-March, which is the best time to visit Lake Hillier.
How to reach Lake Hillier: Esperance has its own airport, which is directly connected to Perth. If you're coming from another city, you can opt for connecting flights. Bus services are also easily available from Perth and other neighboring cities.
Wildlife Activities In Australia
Explore and spot the abundant wildlife in Australia with these things to do in the country:
8. Golf With Kangaroos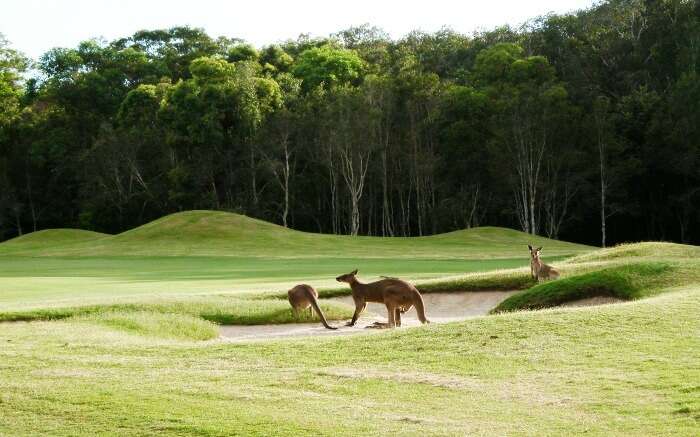 When in Australia, you'll stumble upon Kangaroos often. Playing golf with them is one of the best things to do in Australia. Pet kangaroos, watch them play with each other, click their photographs, and enjoy yourself.
Best golf courses in Australia with Kangaroos: Kangaroo Valley Golf & Country Club and Anglesea Golf Club
Suggested Read: 5 Best Zoos In Canberra To Witness The Charming Wildlife Of This Enchanting City
9. Wildlife Tour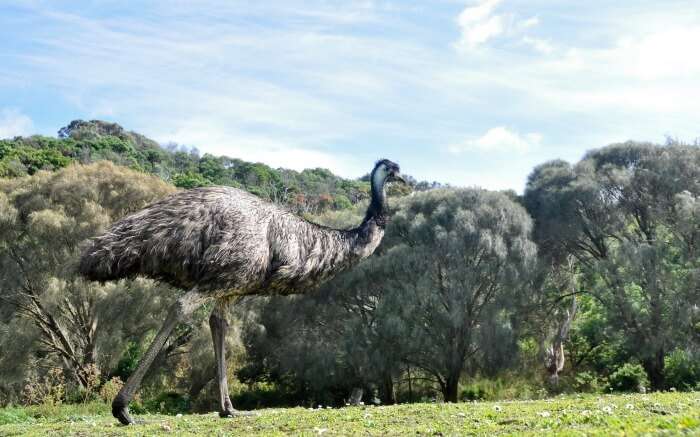 Australian wildlife is a prominent attraction of this continent state. Of all the things to do in Australia, wildlife safari must be on your priority list. Besides viewing, you can witness Australian wildlife in an inactive-volcanic crater in Tower Hill Wildlife Reserve! Cherry on the cake? You can also go for night walks. Species spotted: Emus, Koalas, Kangaroo and more
Other highlights of the park: Guided night walks, BBQ facilities, picnic areas, washrooms, and information center
Entry: Free
Other places to see wildlife in Australia: Currumbin Wildlife Sanctuary, Healesville Sanctuary, and Moonlit Sanctuary Wildlife Conservation Park
How to reach Tower Hill Wildlife Reserve: The wildlife reserve is located in Victoria state, and the nearest major city is Melbourne. You can land in Melbourne Airport (280 km). From here, you have option of railway; the train connects Melbourne and Warrnambool (Station for Tower Hill), with ETA of four hours. If travelling by bus, the ETA is 7 hours between Melbourne and Tower Hill; and you also will have to change buses at Ararat, and Port Fairy.
Best time to visit Tower Hill Wildlife Reserve: March to May and November and September is considered ideal time to visit Tower Hill, since the crowd and temperature stays moderate.
10. Monkey Mia Whale Spotting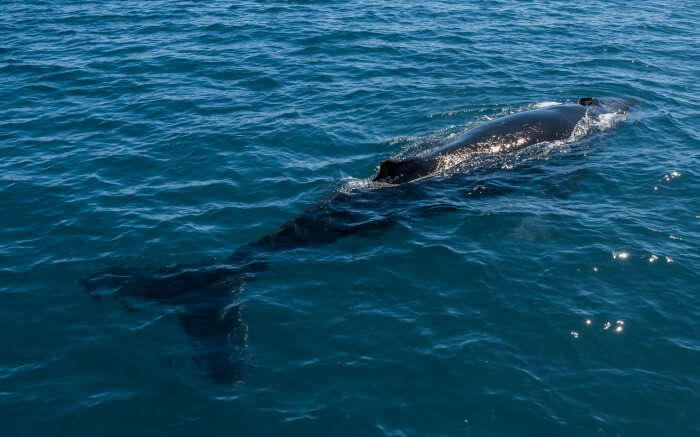 Ocean is frightening, yet enchanting. And if you want to experience both feelings at the same time, then Monkey Mia is the perfect place to be. While adorable bottlenose dolphins on the shore will amuse you, massive whales in the ocean interior will frighten you. The region is blessed with the presence of many other marine species like dugongs and flying-fish. Best cruises for whale watching Monkey Mia: Monkey Mia Yacht Charters and Monkey Mia Yacht Charters
Best time to visit Monkey Mia: September to December is the best time to visit Monkey Mia, as this counts as an ideal time for Whale spotting.
How to reach Monkey Mia: Direct flights fly between Monkey Mia and Shark Bay Airport, which is a ten-minute drive away from Monkey Mia. The closest major town is Denham, at a distance of 25 km.
11. Phillip Island Penguins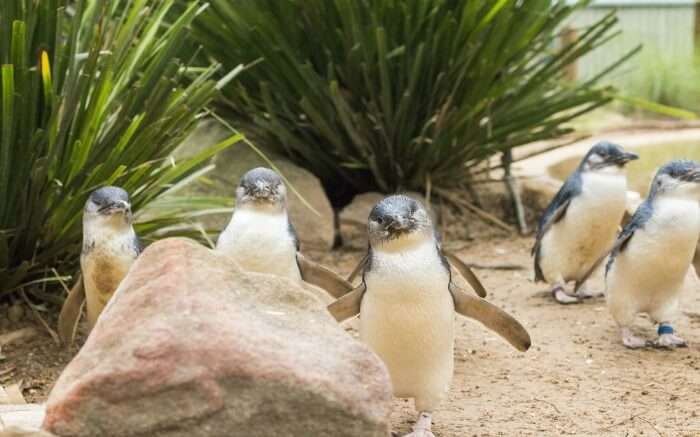 Phillip Island is one of the few places in the world where you get to watch world's smallest penguins, while they have a gala time. And that's enough reason to go for this one of the most fun things to do in Australia. Here, you can look at the penguins from a number of platforms at different heights. You also get to assist in penguin count, take a penguin tour in a secluded coastline, and closely understand researchers' work. Other highlights of Phillip Island: Golfing, shopping, cycling, fishing, boating, and spa Ticket charges for penguin watching in Phillip Island: INR 1600 onwards
Best time to visit Phillip Island: Thanks to temperate climate throughout the year, the best time to visit Phillip Island is anytime you wish.
How to reach Phillip Island: Melbourne is the nearest major city from Phillip Island. The distance between Melbourne Airport and Phillip Island is 165 km, which is a two and a half hour long drive. Buses are easily available from Melbourne, heading to Phillip Island.
12. Zoo Sleepover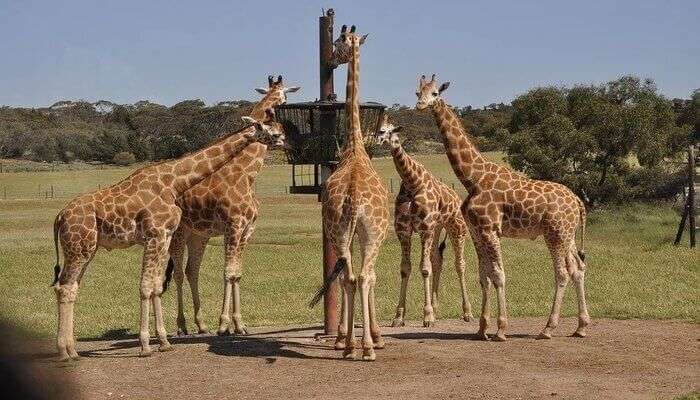 Image Credit: Lucas Clayton for Pixabay Overlooking the Sydney Harbour bridge, the Taronga Zoo in Sydney accommodates guests in its luxury camps. Known as Roar and Snore, this exclusive stay also features buffet dinner, and night safari to make the experience unforgettable.
Tariff: INR 16000 per night on double sharing basis (Adults)
13. Ngadiku Dreamtime Walk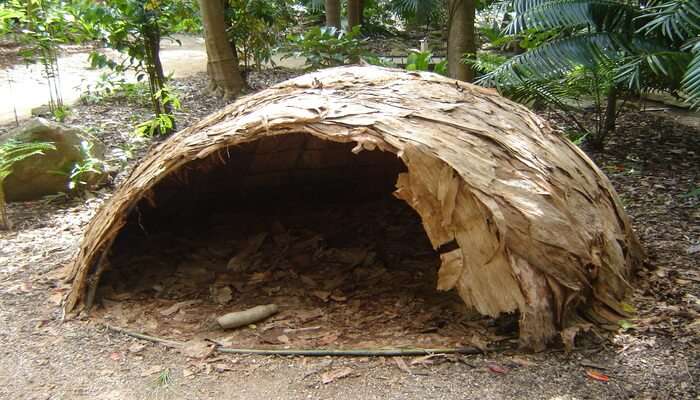 Image Source In the movies you must have already seen the glam side of Australia, but Ngradiku Dreamtime Walk is something that gives you an insight to this country's indigenous culture, along with its wildlife. Guests are welcomed with Smoking Ceremony, which is believed to scare away bad spirits. Led by the indigenous people, the tour takes you through a rainforest. The guides narrates the stories, and take you to sites that tell more about Kuku Yalanji Tribe's heritage.
Entry: INR 3200 per person (Adult) | INR 1600 per person (Children 5-15 years) | INR 8000 (Family pass with 2 adults and 2 kids | Free entry for infants
Timings: 10 am, 11 am, 12 pm, 1 pm and 3 pm everyday
Difficulty level: Easy (1.5 hours)
How to reach: Cairns is among the nearest major city from Mossman Gorge. Since the Cairns Airport is international, it is well-connected across the globe. The distance between the two is 77 km, which is just an hour drive away.
Adventure Activities In Australia
Challenge your limits with these thrilling activities in Australia for you to indulge in on a vacation:
14. Sydney Harbour Bridge Climbing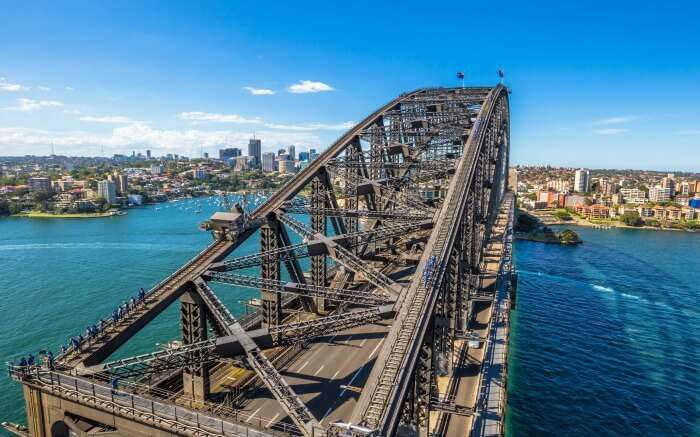 One of the best things to do in Australia, bridge climbing is quite an adventure. Climbing over one of world's most iconic landmark, the Sydney Harbour Bridge adds cherry on the cake. Besides adrenaline rush, it gives you spectacular view of the most famed landmark of Australia, the Opera House.
Charges for bridge climbing: INR 74, 000 onwards (Adults)
Best organizer: BridgeClimb Sydney
Suggested Read: Explore The Vibrant Capital City With These 22 Must-See Sydney Tourist Attractions
15. Great Barrier Reef Dive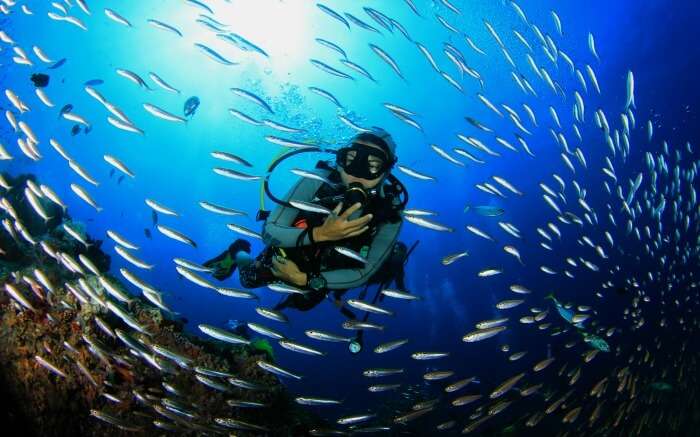 The Great Barrier Reef is bestowed with a massively diverse and vivid marine life, with more than 2900 individual reefs, which is world's largest coral reef system. Spanning over 200 km, the reef has been declared a UNESCO World Heritage Site. Still wondering why this is among the top things to do in Australia? You sure aren't. Other ways of exploring the
Great Barrier Reef other than SCUBA: Snorkeling, boat rides, reef-walking, and seaplane/helicopter tour
Great Barrier Reef Bases: Port Douglas, Cairns, Townsville, and Airlie Beach
Best time for Great Barrier Reef dive: Since the weather stays moderate, with good visibility during June to November; this is the time you must opt for diving in the Great Barrier Reef.
16. Bondi Beach Surf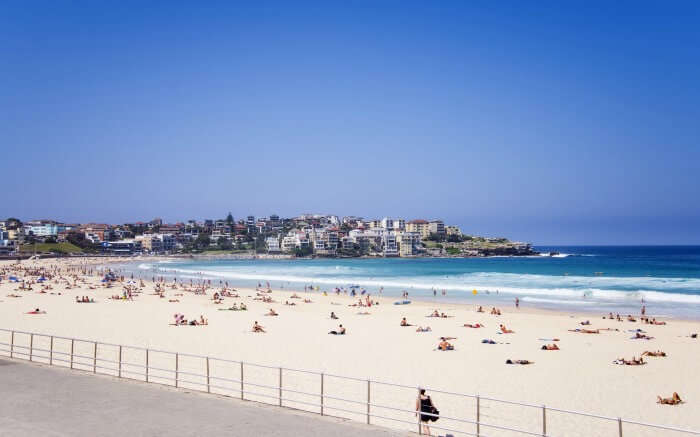 One of the best beaches in Australia, Bondi is a world-famous beach and a surfers' paradise; located in the world-famous city, Sydney. The beach also is known to be the venue of various events like the Miss Bondi Beach pageant that's held annually. Many TV shows, such as the Bondi Rescue in Nat Geo, feature the surfing lifestyle of this beach. Scooby-Doo! and the Legend of the Vampire and other movies have scenes shot in Bondi Beach.
Other activities in Bondi Beach: Shopping, coastal walks, swimming, and clubbing
Best surfing schools in Bondi Beach: Let's Go Surfing, Bondi Surf Co, and Bondi Surf School Other places in Australia for surfing: Cactus Beach, Bells Beach, Northern Beaches, Gold Coast, and South Cape Bay
Best time to visit Bondi Beach: Anytime is the best time to visit this beach, as the weather is nice and sunny all year long.
Suggested Read: Australia Through 20 Breathtaking Pictures
17. Skydiving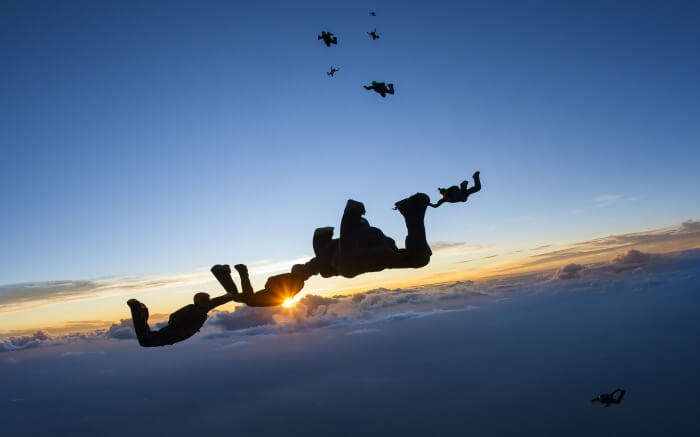 Skydiving is surely one of the most fun things to do in Australia. You are literally and figuratively on top of the world. Australia offers quite high altitudes for professionals, and for amateurs, the coaches know exactly how to dig out the nervousness out you. Whichever category you fall in, do not miss skydiving in Australia for anything.
Best places for skydiving in Australia: Wollongong, Rottnest Island, Sydney, York, Brisbane, Gold Coast, and Cairns.
Best organizers: Skydive Australia, Australian Skydive, and Skydive Oz
18. Cradle Mountain Hike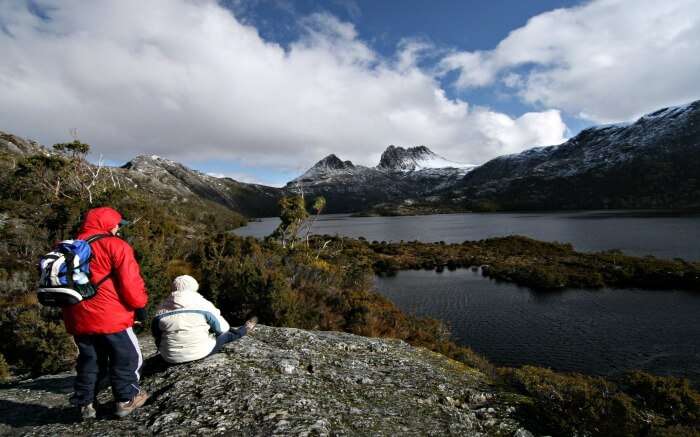 The mountains are calling you, and you must hike 'em! The Cradle Mountain opens its arms wide open with perfect weather for most part of the year. Clear blue sky and the view of Dove Lake enveloped with snow-capped rugged peaks make the landscape a total heartthrob. Wildlife species spotted in region: Wombats, Tasmanian scrubwrens, Tasmanian devils, tiger snakes, wedge-tailed eagles and more
Best time to visit Cradle Mountain: The weather stays moderate throughout the year, so anytime is the best time to visit Cradle Mountain.
How to reach Cradle Mountain: Launceston Airport is connected to major cities of Australia through regular flights. This airport is the nearest from Cradle Mountain, at a distance of 141 km, which is just a two hour long drive.
19. Cape York Bike Tour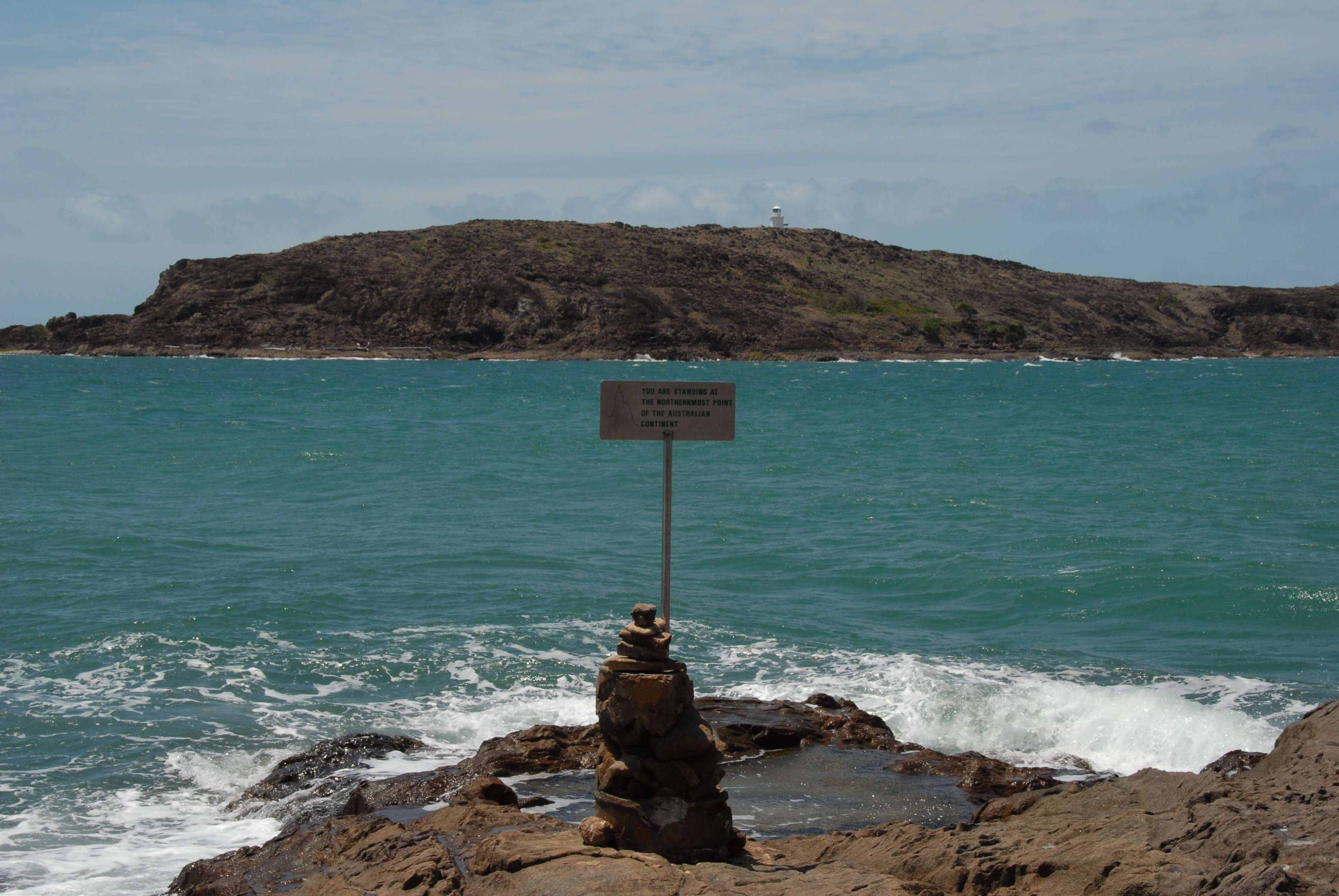 Image Source Cape York is a massive remote area, counted among largest remaining wilderness areas in the world. The access is not easy, and you can feel lost in the lap of nature. But how would you get into all this, after all? Well, an organization named Cape York Motorcycle Adventures arranges expeditions varying from two to ten days. The tour includes dirt bikes, fuel, ferry, fee, exploration, meals and camps.
Tour charges: INR 26,000 per person onwards
Best time to visit Cape York: June to October is the best time, owing to pleasant climate.
How to reach Cape York: Cape York is located in Queensland, which is well connected across the world. Northern Peninsula Airport is the nearest airport to Cape York, at a distance of 38 km. The airport is connected to various major Australian cities like Cairns.
20. Explore The Rocks District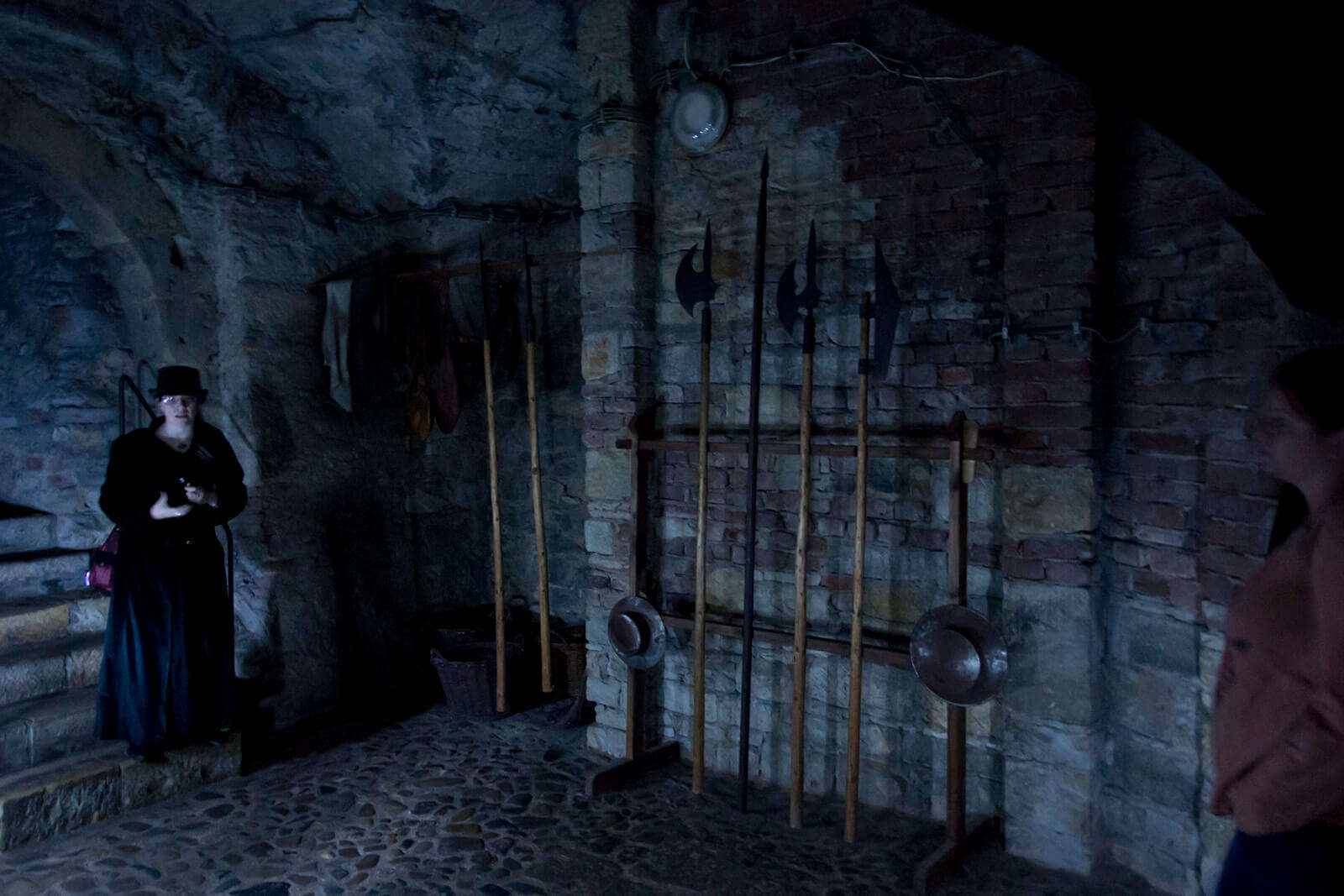 Image Source The Ghost Tours arrange full-fledged tours that unveil the dark side of the Down Under. The Rock, Australia's oldest district in Sydney is a former slum, which has encountered brutal murders and suicides; and today it is touted as a place perturbed with paranormal activities. There are different category of tours, right from family tours to adult night tours, so you can choose one as per your preferences.
21. Private Yacht Tour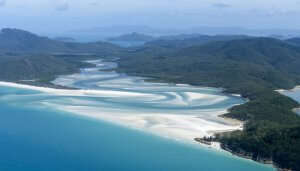 Image Credit: Vârstă for Pixabay You must not have imagined this experience but you surely can enjoy it for real. Imagine taking a private yacht to the open sea and island-hopping on a wide range of uninhabited islands. The Whitsunday Islands are the perfect place for a sailing outing with your friends. There are 74 islands out of which 69 are uninhabited and companies these days are renting out the private yacht to travelers to go out and explore these islands on their own. All you need to do is carry enough supplements for the tour including food and water. You can take this tour even if you do not have prior sailing experience. Just stick to their safety instructions and respond to their radio-schedules.
Further Read: 11 Boutique Australian Music Festivals To Make Your Feet Tap
The urge to head over to Down Under must've gotten more intense now. How about prepping up now for the real escapade?! Plan a trip to Australia right away and head to this mind-blowing destination for wonderful experiences of natural beauty, wildlife, advenuture, culture, nightlife and a lot more.
Disclaimer: TravelTriangle claims no credit for images featured on our blog site unless otherwise noted. All visual content is copyrighted to its respectful owners. We try to link back to original sources whenever possible. If you own rights to any of the images, and do not wish them to appear on TravelTriangle, please contact us and they will be promptly removed. We believe in providing proper attribution to the original author, artist or photographer.
Frequently Asked Questions about Things to Do in Australia
What are the best places to visit in Australia?
Some of the best places that you must include in your itinerary to Australia are Melbourne, Uluru, Tasmania, Kangaroo Island and Sydney.
What is the best time of year to visit Australia?
The best time to visit Australia for the best experiences is between November to January.
What are some interesting things to do and see in Australia?
If you are looking for some interesting activities, take a tour of Uluru and have a picnic with the sunset view, take the Parramatta river cruise, experience a Barossa valley wine tour and relax with a night at the open-air Movie theatre.