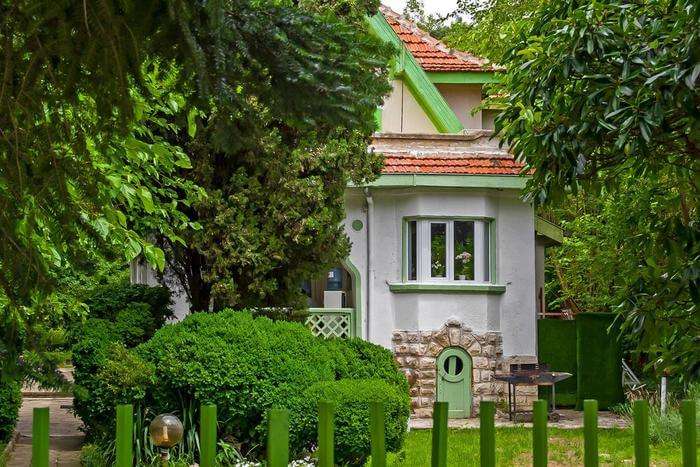 Are you planning to have a trip to Varna – one of the most beautiful cities in Bulgaria? You must be thinking of where to stay during your trip! Well, if you have a lavish budget, then there are lots of places to stay, but for those who are looking for some affordable villas in Varna, here is the list.
A port city in Bulgaria, Varna provides you with ecstatic views of the Black Sea and a bar-lined waterfront. It is suggested you stay at these villas in Varna to wake up to beautiful views of the ocean in the morning. Whether you are planning a family holiday or a vacation with your spouse, these spaces are perfect for a harmonious and luxury stay.
Top 8 Villas In Varna
Our list of pocket-friendly villas in Varna Bulgaria that we have discussed below are the best ones you can find here. You will definitely save a lot and have a fantastic experience of being here.
1. Villa Evksinograd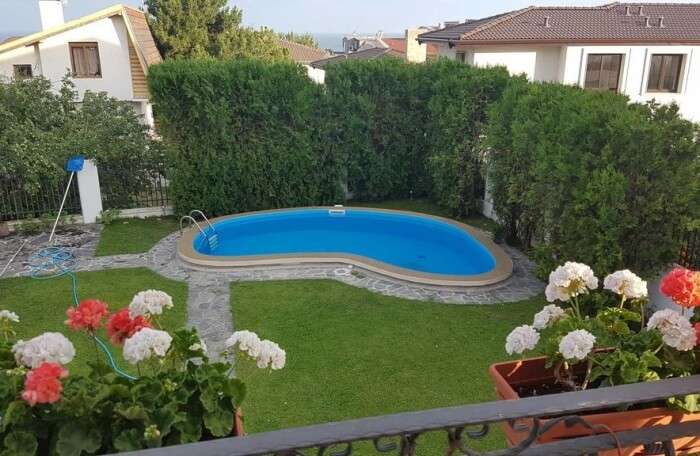 It is settled in the city of Varna, just 1 kilometer from Euxinograd, and a terrace and a garden are available in the place. The property is at a driving distance of 5.8 km from the Zoopark Varna and emphasizes a TV, free WiFi, a seating area, a kitchen with an oven, a dishwasher, and a bathroom. The villa is fully air-conditioned also having a shower with a bath and a hot tub.
Speaking English, German, and Russian, representatives are compliant to support at the 24/7 front desk. At the villa, visitors are welcome to utilize a hot tub. The villa offers an open-air swimming pool. The Culture and Sports Palace is located at a distance of 5.8 kilometers from the villa, while Varna Airport is 16.1 kilometers from the site, City Hall of Varna is just 7.2 kilometers away.
Address: 22 4A, 9000 Varna City, Bulgaria
Tariff: INR 6,000
Suggested Read: 6 Varna Beaches You Should Pay A Visit To In Bulgaria
2. Villa NORD on the Black Sea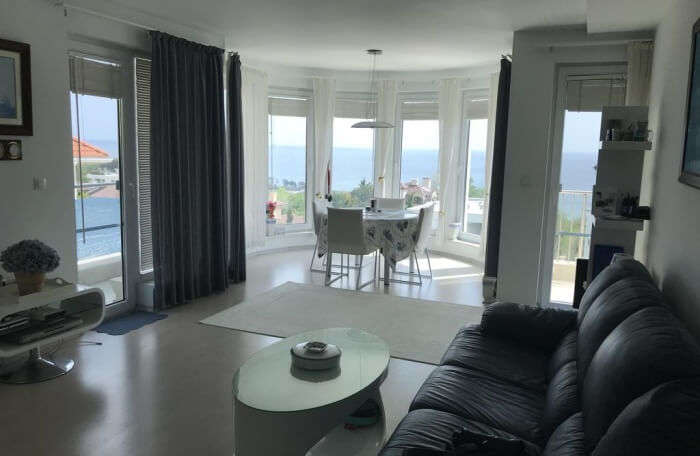 It is situated in Varna City just 1.3 kilometers from Euxinograd, 6.4 km from Culture and Sports Palace, as well as 6.3 km from Zoopark Varna. The site has sea views. This holiday villa has a fully furnished kitchen with an oven and a dishwasher, five bedrooms, and five bathrooms along with a bath. A flat-screen TV is also provided with cable connection. The holiday site also has a cafeteria. Hiking and fishing can be experienced nearby. City Hall of Varna is just 8 kilometers away from the place whereas the Airport is at a distance of 16.1 kilometers.
Address: 13, ul. "Sandrovo", 9006 Varna, Bulgaria
Tariff: INR 10,000 onwards per night
Suggested Read: 11 Best Things To Do In Sofia To Experience The Best Of this Bulgarian City

3. Vacation House Rakitnika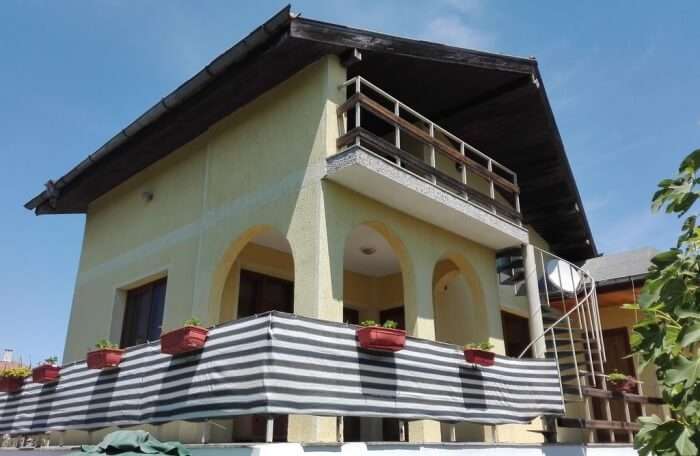 Starring a biennial picnic swimming pool, a garden, and barbecue facilities. This is among the villas in Varna that offers conveniences in Varna City with mountain views and frees WiFi. Visitors lingering at this place can accept the completely furnished kitchen and a rooftop.
The respite house comprises of 5 individual bedrooms, two washrooms with a hairdryer, complimentary toiletries, and a seating space. It also accommodates a bathroom with a shower and a TV and a cable setup. Visitors can also rest in the shared common area. It is located at a riding distance of 8 kilometers from Asparuhovo Beach. Varna Airport is the closest airport, and it is just 53.1 km from the vacation house.
Address: "8th street" No. 14., Rakitnika area, 9000 Varna City, Bulgaria
Tariff: INR 9,000 onwards
4. Lubimetz 13 Holiday Home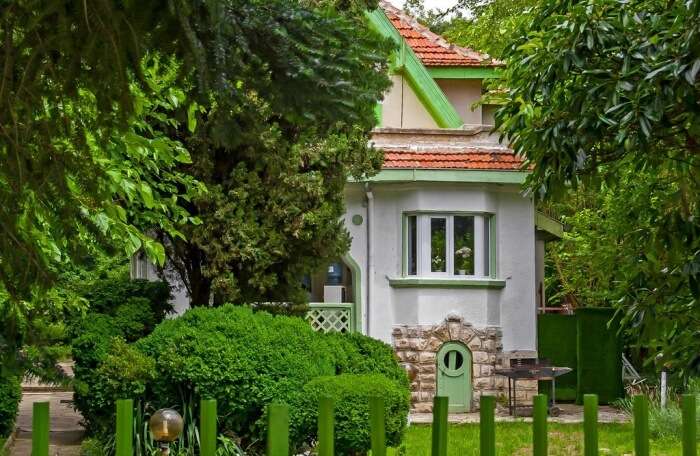 Established in Varna, this holiday villa is located only at a walking distance of about 50 meters from the Delphinium. Lubimetz 13 offers self-catering luxury with free air conditioning, free Wi-Fi, a park with free barbecue amenities and an airport transfer service, accessible on demand. The Lubimetz 13 holiday home also appears with a well- furnished kitchen, a living room with a divan, sofa, and satellite TV. The two washrooms are furnished with free toiletries and a shower.
On-demand, brunch can be experienced every day at the site and a grocery transfer service is also granted. The nearest eatery is just at a walking distance of 2 minutes and the 10 minutes walk away from the beach. On request, free bikes for the guests can also be arranged. A wellness center and spa are positioned 200 meters from the holiday destination. It will hardly take 10 minutes to reach the Airport using the car.
Address: 57 Saltanat street, 9000 Varna City, Bulgaria
Suggested Read: 9 Plovdiv Restaurants You Must Visit To Taste The Best Of Bulgarian Cuisine

5. Villa Kevanne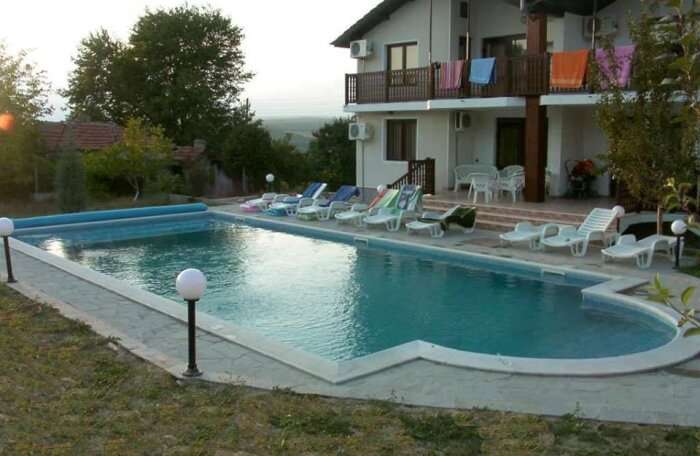 It is among the Best Villas in Varna City, located in Black Sea Coastal. It is in the peaceful Kitka village which is settled among the lightly Bulgarian rolling hills beautiful countryside and is just 5 kilometers from the majestic Kamchia river. It is lying 16 kilometers to the delta, the seashore, and numerous coastal resorts.
The cosmopolitan and vibrant town of Varna is just 24 kilometers apart from the site, and the best thing is that it is lying hardly 34 km from the airport. The community itself is absolute for those wanting to escape away from it all, with pretty limited traffic and merely the clatter of the occasional donkey bray or the crickets chirping to attend you as you lie on your porch and taste your rakia or wine.
Address: Kitka village, Varna, Bulgaria
6. The Cozy Apartment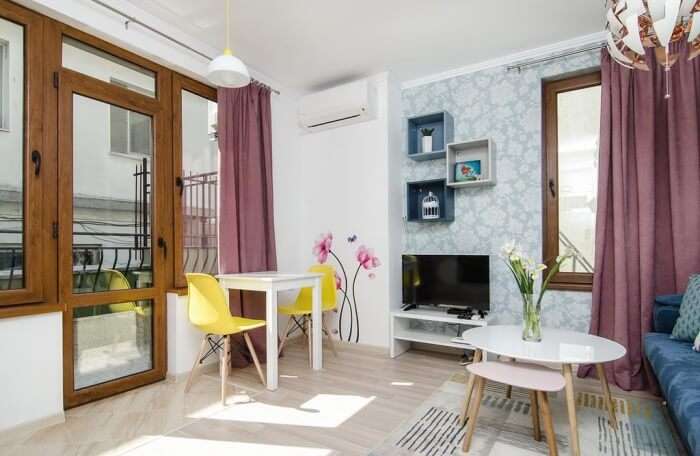 It is one of the elegant Villas in Varna Bulgaria that is situated in Black Sea Coastal. It is one of its kinds and is near to the city center, shopping facilities, a market, and restaurants and from a delightful porous beach. It is offering a high standard of benevolence for around three people. Comfortable and thoroughly furnished apartment satisfies the demands.
The living space is of a very bountiful proportion with the dining area and a lounge. The modernized kitchenette is outfitted for all of your requirements. All rooms are accommodated with air-conditioners. Outside there is a pleasant family swimming pool, lighting, barbeque area, beautiful views, and off road parking space.
Address: 24 ulitsa "Debar" Entrance A, apartment number 2, 9000 Varna City, Bulgaria
Suggested Read: Festivals In Bulgaria
7. Akchelar Villa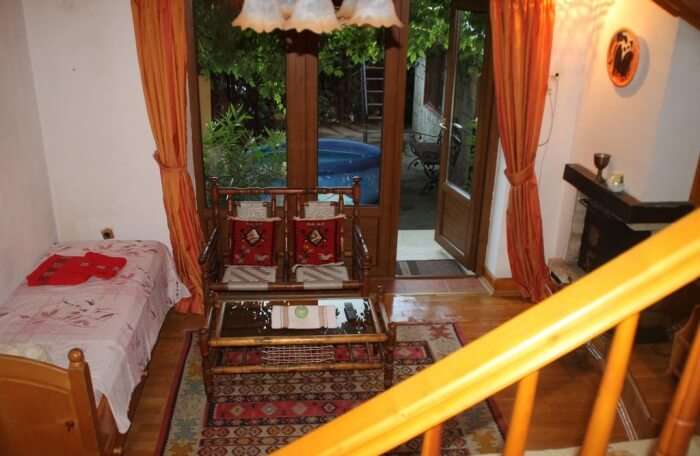 This stylish Villa in Varna Bulgaria is formed from stone or brick and was initially created in the year 2004 and then renovated in 2017. It is a 3-star villa, so it is a well-maintained property, outfitted with standard chattels. It is also a good return on expense. This villa has use of a shared pool and sea view; it is also located in Akchelar, only 6km from Varna. The nearest airport is only 14km away. It is placed in a remarkably convenient position, just 500 meters apart from a porous beach. There is s also an eatery just at a walking distance of around 200 meters.
The villa has free Wi-Fi facilities for the visitors. There is a complimentary parking space available on-site. The villa is sufficiently armed with a refrigerator, a shared barbecue, and some shared outdoor garden chattels. Along with these all, the owner has placed a few of the nearby attractions and activities and such as a tennis court, a golf course.
Address: Qnko Slavchev Str. Golden Sands region, 9007 Varna City, Bulgaria
8. Trakata Villa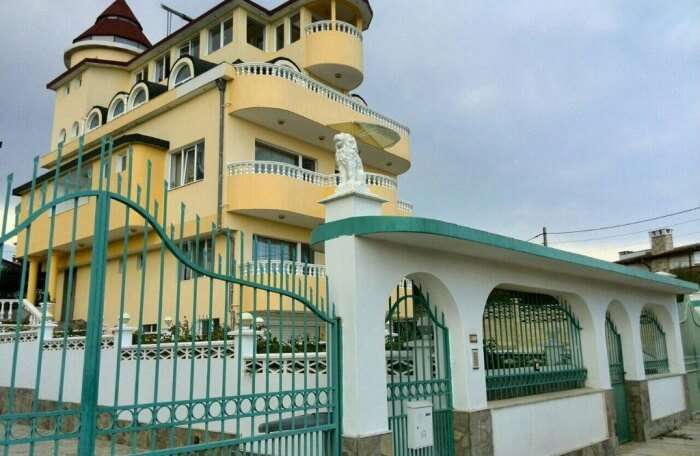 This gorgeous villa is fully furnished with five bedrooms, five bathrooms and a swimming pool in Trakata Area, only 7km from Varna, Bulgaria. It was primarily formulated in 1980 and repaired recently in the year 2018. The agency has rated it as a 5-star spot to live, so it is among the best villas in Varna city - tastefully equipped and fully furnished. It will be a great time to spend here at a surprisingly affordable cost. This villa has a swimming pool and stunning picturesque landscape over water. It is merely at a driving distance of 15 km from the airport. It is set in a pretty accessible location, 1km distant from a porous beach. There's also a restaurant only 400 meters away.
Address: 11, Street 6, Trakata Area, 9000 Varna City, Bulgaria
Further Read: Bulgaria Nightlife: 15 Hip And Happening Places For A Dazzling Time

So, this was the list of villas in Varna that are perfect for anyone on an individual tour, with family or with friends. Choose the best fit as per your specific requirements from the list above and have a wonderful time in Bulgaria on your vacation in Europe. Bulgaria is a beautiful country that should be on your list if you wish to explore new places.
---
Looking To Book An International Holiday?
Book memorable holidays on TravelTriangle with 650+ verified travel agents for 65+ domestic and international destinations.
---